San Diego Chargers: 2010 Mock Draft (Seven Rounds)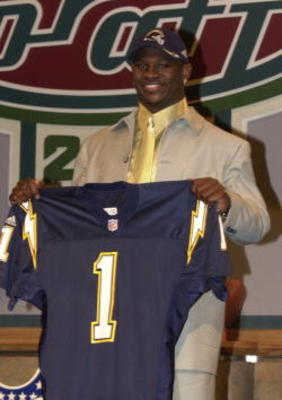 The season is over for the San Diego Chargers, which means it is now time to turn our attention toward the 2010 NFL Draft. For the first time in several years, the Bolts have multiple pressing needs that they will need to address through the draft and free agency in order to remain competitive as one of the NFL's elite. Let's take a crack at projecting the 2010 Draft for the Chargers.
*Note: This draft will ignore the compensatory picks that have yet to be announced, since there is no realistic way of predicting them.
Round 1 (28th Pick Overall): Jonathan Dwyer, Georgia Tech RB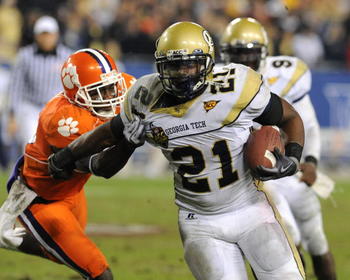 The most pressing need for the Chargers is an every-down running back to carry the load with the expected departure of LaDainian Tomlinson. If Darren Sproles is signed to a long-term deal, the Chargers will be especially interested in bruising backs who can run between the tackles.
Georgia Tech RB Jonathan Dwyer would be a perfect fit here, as he is a rugged ball-carrier who has the strength to run inside with a surprising amount of quickness that could allow him to turn the corner on defenses.
The biggest question he will face is whether he will be able to quickly adapt to the pro-style game after spending two years in Georgia Tech's Triple Option offense under Paul Johnson.
Other Possibilities: If Dwyer is off the board or the Chargers are confident that they can get their feature running back of the future in the second round (such as Fresno State's Ryan Mathews), they may look to upgrade at another position in the first round. Florida ILB Brandon Spikes would be a great value pick if he were to fall to the Chargers, as would OTs Bruce Campbell of Maryland or Bryan Bulaga of Iowa.
Round 2 (60th Overall): Jerry Hughes, TCU OLB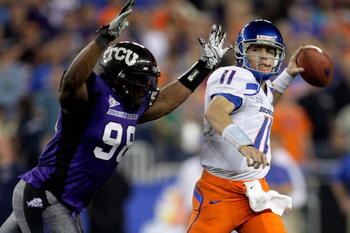 With Shawne Merriman possibly having played his last game in the Blue & Gold, the Chargers are in sore need of depth at the position. They drafted a similar player in the first round last year in Larry English, but this pick could create match-up nightmares for opposing offensive coordinators.
Both English and Hughes were defensive ends in college, and neither has shown enough to be considered every-down players at OLB. However, both have a knack for getting to the quarterback, and could possibly rotate between OLB and DE in order to find ways to get both of them onto the field at the same time.
When combined with underrated OLB Shaun Phillips, the Chargers could be looking at a fearsome trifecta of pass-rushers.
Other Possibilities: If the Chargers are unable to get their RB in the first round, they would likely consider trading up to get a player like Fresno State's Mathews, who looks to be the last of the starting quality RBs in this draft.
Alabama DT Terrence Cody would also be tempting due to Jamal Williams' health and advancing age, but on a team already so lacking in discipline, the Chargers would have to be concerned about adding a player who cannot get into any sort of shape other than round. He has the potential to be a dominant force on the defensive line, but unless he proves to scouts at the NFL Combine that he is capable of maintaining his weight, the smart choice would be for the Chargers to pass over him at this point in the draft.
Round 3 (91st Overall): Ciron Black, LSU OT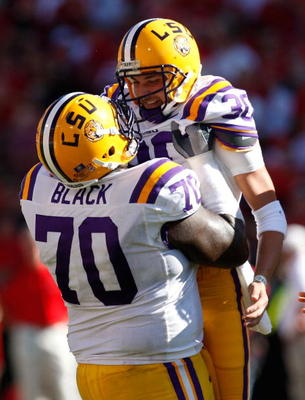 What better way to start a relationship with your new feature running back than to draft him a bulldozing offensive lineman to lead him down the field?
While most likely not athletic enough to play left tackle in the NFL, Black has the size and strength to hold up well on the right side, and is also very durable and experienced (40 straight starts at LSU).
Other Possibilities: The Chargers may consider adding another towering WR in Georgia Tech's Demaryius Thomas or Minnesota's Eric Decker, who was considered a borderline first-rounder before a season-ending injury. Decker could play a very similar role to Wes Welker of New England, giving the team a polished route-runner who is very dangerous across the middle.
Round 4 (123rd Overall): Vince Oghobaase, Duke DT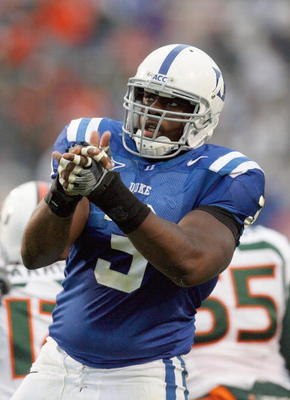 At 6'6" and 303 lbs, Oghobaase has the size and strength to hold up against the run as Jamal Williams' understudy at the nose tackle position, while also contributing as a run-stopping defensive end. Coupled with the rotation of the pass-rushing tandem of Larry English and Jerry Hughes, this draft could work wonders in shoring up the Chargers' defense.
Other Possibilities: If available, Kentucky ILB Micah Johnson could be an intriguing choice as competition for Kevin Burnett.
Round 5 (155th Overall): Myron Rolle, FSU S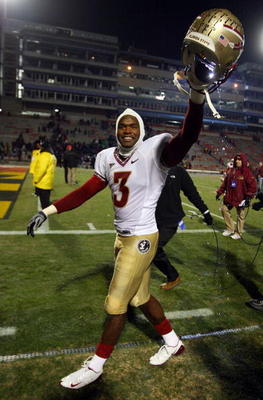 Rolle may not play at a position of huge need for the Chargers, but they could definitely stand to upgrade, and they could do a lot worse than drafting a Rhodes Scholar who also is a solid tackler. He doesn't possess the best ball skills, but he is a more than capable center fielder who will keep the play in front of him at all times.
Other Possibilities: Louisiana-Lafayette DE Hall Davis is an athletic run-stopper who also led his team in sacks in 2009 and notched an interception while breaking up several passes as well. He could be another solid option for a team looking for depth along the defensive line.
Round 6: No Pick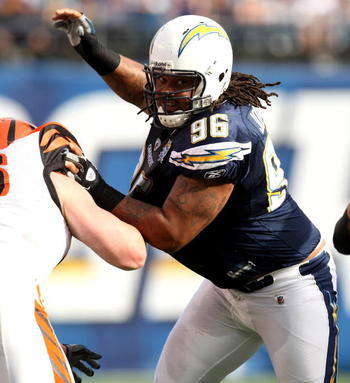 The Chargers do not have a pick in the 6th round due to their trade with the Houston Texans for DT Travis Johnson.
Round 7 (219th Overall): Chet Teofilo, Cal G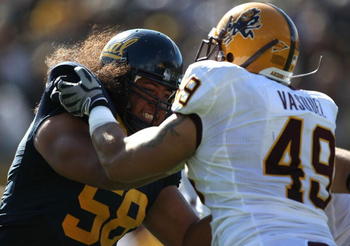 The Chargers are very difficult to predict this late in the draft (such as hospitalized WR Demetrius Byrd last year in the final frame), but they could stand to add more depth to their offensive line, and Teofilo has the size to be an adequate back-up if needed to step into action.
Other Possibilities: Hard to say, but they could possibly take a flier on a developmental QB like South Florida's Matt Grothe (who is recovering from a knee injury) to groom in the third-string role to replace Charlie Whitehurst.
Keep Reading

San Diego Chargers: Like this team?