Kansas City Chiefs: 2010 Mock Draft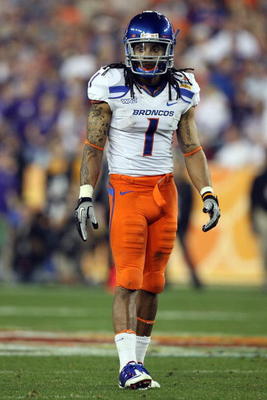 The NFL draft is coming up in a few months, and the Senior Bowl and NFL Combine coming up are signs that the draft is coming up closer. This offseason for the Kansas City Chiefs is critical. Scott Pioli must make good decisions this offseason, not just in the draft, but in free agency. The 2010 NFL Draft is the perfect start for a team like the Kansas City Chiefs to become great again because the draft this year is one of the best in years.
Round 1, Pick No. 5: Russell Okung, OT, Oklahoma State
Russell Okung is the best offensive tackle in the draft, just what the Chiefs need to be successful. I have thought over and over again if the Chiefs should pick Eric Berry first, but no, Tampa Bay will pick up Berry because the first two picks will be Suh and Mccoy to St. Louis and Detroit. If the Chiefs are smart, and Berry is off the board, and Okung is available, this is the safest pick to go with.
Round 2, Pick No. 36: Brandon Spikes, ILB, Florida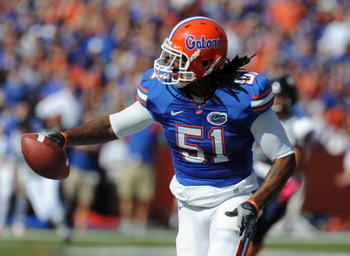 Brandon Spikes is the most underrated in my opinion going into the draft. Spikes will go in the second round which would be a huge steal for the Chiefs. If the Chiefs resign Mike Vrabel and Derrick Johnson (and they probably will) and draft Brandon Spikes, they would have potential to be one of the leagues best linebacking corps along with Tamba Hali.
Round 2, Pick No. 50: Kyle Wilson, Cornerback, Boise State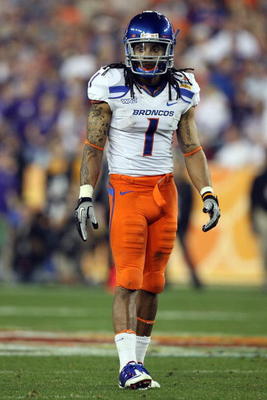 Kyle Wilson is one of my favorite players in the draft, and it is a strong possibility he could end up in Kansas City. Kyle Wilson is an All-American cornerback who would compete with Brandon Carr for the starting job. In a terrible Chiefs secondary, Wilson would be huge along with Brandon Flowers lined up on the other side. Kyle Wilson is the total package; he is not just a cornerback, but an outstanding kick returner and punt returner, so that would be three problems for the chiefs all in one guy.
Round 3, Pick No. 69, Jordan Shipley, WR, Texas
Jordan Shipley would be very tempting for Scott Pioli to choose. I say this because when Scott Pioli thinks of Jordan Shipley, Wes Welker immediately comes to mind. The Chiefs need a slot receiver like Shipley. Along with Dwayne Bowe and Chris Chambers, Shipley could be deadly.
Round 4, Pick No. 100: Toby Gerhart, RB, Stanford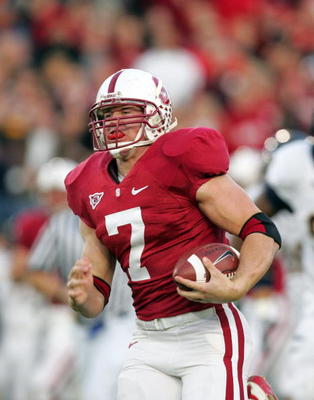 I really like this pick. Gerhart will fall down this late in the draft, and it is the Chiefs' job to scoop him up. The Chiefs do not have any other running back other than Jamaal Charles, so I would go ahead and pick up Gerhart. A smasher in Toby Gerhart and a dasher in Jamaal Charles would leave defenses gasping for air (think Jonathan Stewart and Deangelo Williams on Carolina).
Round 5, Pick No. 133: Riley Cooper, WR, Florida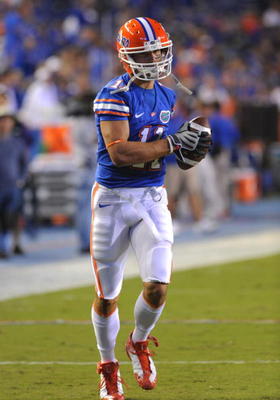 Riley Cooper was one of the most underrated players in all of college football this year. The Chiefs should pick him up ecause bhe provides depth and would make a great number two or number four receiver.
Round 5, Pick No. 144: Brandon Carter, OG, Texas Tech
The crazy man is 6'7", 360 pounds. He would be a great pick up for the Chiefs offensive line. I was upset i could not find a picture of him sporting his signature face paint he puts on before games. For Brandon Carter falling this late in the draft, he could start at right guard for the Chiefs instantly. Plus the fans of Kansas City would dig this guy.
Round 6, Pick No. 164: Todd Reesing, QB, Kansas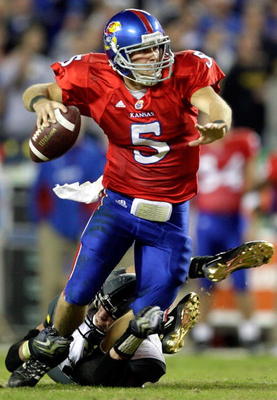 Yes, I have heard that Todd Reesing is "too short for the NFL," but that does not mean a thing;just look at Drew Brees. Todd Reesing would be a second-string QB if the Chiefs don't retain Brodie Croyle. I like Todd Reesing he is a very smart quarterback and would be the perfect pick to wrap up the Chiefs draft.
Keep Reading

Kansas City Chiefs: Like this team?