2010 NFL Draft: Top 10 RB Prospects.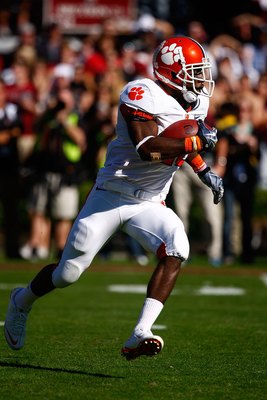 Even though the running back position has been devalued in the draft, the 2010 draft has many interesting prospects at the position.
There is a fair amount of instant impact the running back can provide in the this day and age in the NFL. While the creation of the time share at the position has the value of the position down in the draft, it has increased the need for depth at RB. The one thing this draft lacks is that surefire every down feature back.
1. CJ Spiller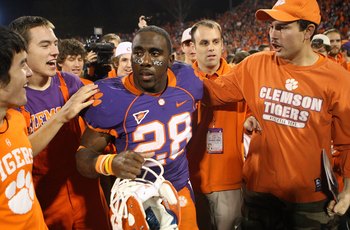 Spiller is a speed demon that has drawn comparisons to NFL Offensive Player of the Year Chris Johnson. Spiller is lightning fast with superb return skills and big play ability. Spiller is the only running back that is a lock for the first round.
2. Jahvid Best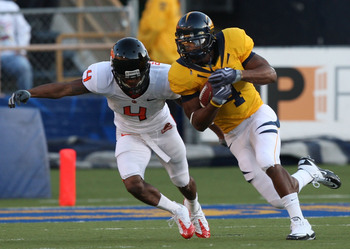 Best has a similar skill set to that of CJ Spiller but lacks Spiller's elite return skills. A history of head injuries is the only big knock on Best, a player known for turning short runs into long touchdowns.
3. Jonathan Dwyer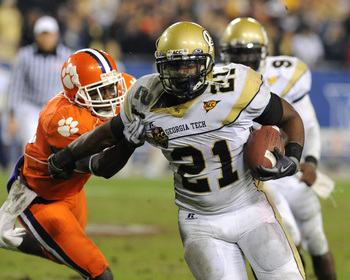 If you are looking for a physical back, Jonathan Dwyer is your man. Dwyer reminds me a lot of Jets running back Shonn Greene with his combo of tough running between the tackles and big play ability once he gets into the secondary.
4. Ryan Mathews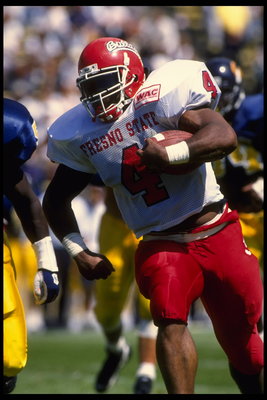 Mathews is so far below the radar I couldn't even find a photo of the Fresno State back (Reggie Brown is pictured and the photo is from 1995). Mathews has a complete game that can help an offense in all phases. He has good size and speed and played his best in big games.
5. Anthony Dixon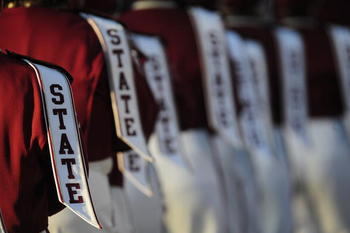 Another player, despite visual evidence, that will be a big player in this year's draft is Anthony Dixon. The massive Dixon had a great final year at Mississippi State and has very good pass-catching skills for a back of his size.
6. Toby Gerhart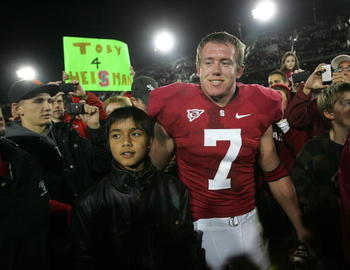 The big back from Stanford is coming into the draft after a monster season that had him in New York as a Heisman trophy finalist.
Gerhart will have to put on a good showing at the combine to quell concerns about his speed and agility. Toby is a player who plays tough and doesn't shy away from contact. He could be a good short yardage power back to team with a smaller, quicker player.
7. Joe McKnight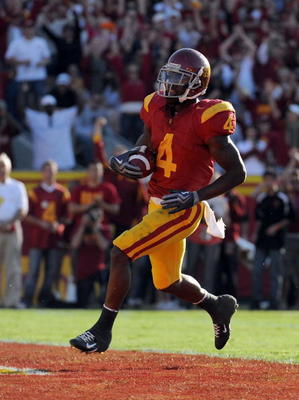 The versatile McKnight never lived up to expectations at USC but has a lot of the tools to be a contributor at the NFL level. He has good speed and is big enough to not be an injury-prone player.
8. Montario Hardesty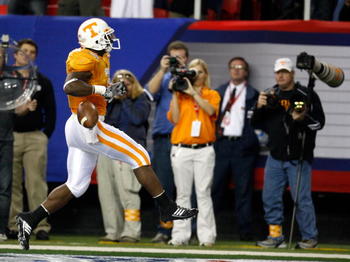 Hardesty is coming off of a big year with Tennessee. He was a focal point of their offense and was utilized in both the run game and as a receiver out of the back field.
9. Evan Royster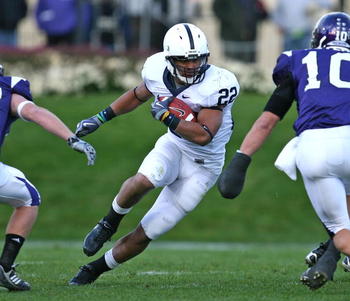 10. Stafon Johnson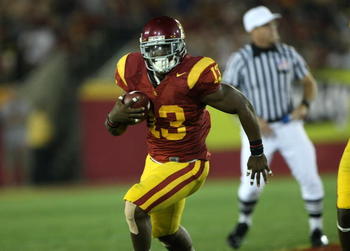 If you are looking for a tough back, there aren't many running backs that have lived through what Stafon Johnson has. Stafon is not just a feel-good story, he is a very skilled back with a bright future.
Keep Reading