2010 NFL Mock Draft: Picks 1-10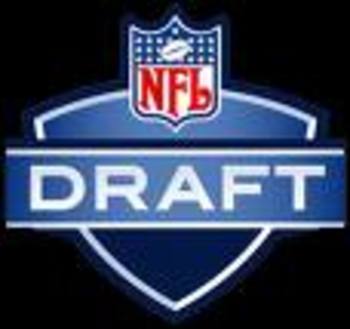 These are my top 10 picks of my first NFL Mock Draft of the year.
This draft could have a lot of hidden talent, and could be one of the most remembered drafts for years to come even though there has been some controversy that this draft is not going to be the most "talent gifted" draft.
It should be exciting to see how this draft plays out, and some of the surprise picks that will occur as well as some of the sleepers that will emerge.
1) St Louis Rams- Ndamukong Suh, DT, Nebraska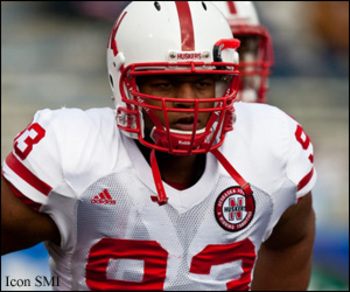 I think that the Rams need to take Suh with the No. 1 overall pick because adding Suh to the talent that the Rams have on the rest of the defensive line will take this defense up a couple notches. It also gives teams a great pass rusher and run stopper to worry about.
Suh can take over a game by himself. Even though his team came up on the short end of the stick in the Big 12 Championship game against the Texas Longhorns, Suh completely dominated Texas' offensive line and Colt McCoy.
Yes, the Rams do need a quarterback, but I think they can get that in a later round such as Round 3 or Round 4 where QBs like Tony Pike of Cincinnati or Texas' Colt McCoy will probably be available.
Or they can just wait until next year, because I don't see them improving much from this season, and take Washington's Jake Locker or Arkansas' Ryan Mallet.
2) Detroit Lions- Russell Okung, OT, Oklahoma St.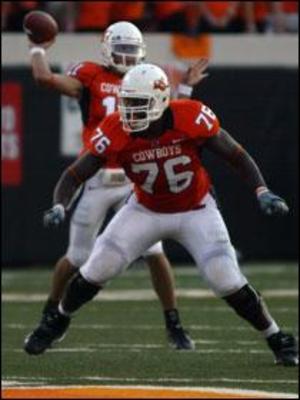 The Lions have a future franchise player in Matthew Stafford. One of the things this season that hurt the Lions was their inability to protect him and give him time to throw the ball.
Okung will be a great fit for that offensive line to give Stafford a little more time in the pocket, which could give this offense a chance to be one of the best in the league in the years to come with Calvin Johnson at wideout.
3) Tampa Bay Buccaneers- Gerald McCoy, DT, Oklahoma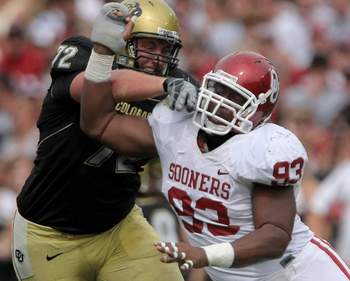 Remember when Tampa's defense was one of the toughest in the league? Over the past few years, they have dropped down in the ranks from being one of the top defensive teams to being at the bottom.
The Bucs have a young quarterback in Josh Freeman who showed some promise this year as a rookie when he was inserted as the starting QB.
I think that McCoy is the second best defensive lineman in the draft and will be one of the best interior linemen in the league. He should also help Tampa's pass defense by getting pressure on the other team's QB.
4) Washington Redskins- Sam Bradford, QB, Oklahoma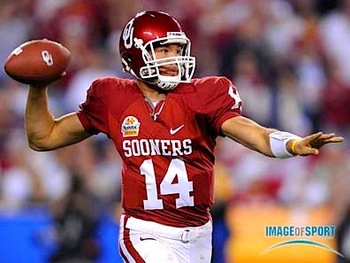 I think the Redskins could end up taking Bradford with the No. 4 overall pick because it is obvious that Jason Campbell is not getting the job done and Washington does not have a backup QB. If you remember last year, the Redskins had interest in Mark Sanchez.
I think that Bradford will get picked up here to replace Campbell. The 'Skins will look for a receiver to help out Bradford since there is no true No. 1 receiver in Washington.
5) Kansas City Chiefs- Eric Berry, DB, Tennessee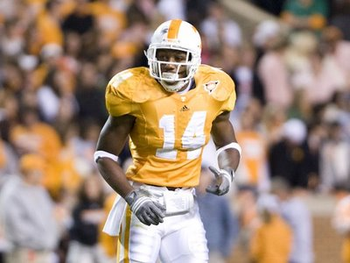 Here is why the Chiefs will take Eric Berry. They are in desperate need of a big playmaker on both sides of the ball. Berry is as big of playmaker as you will find in this draft.
Not only is he a big playmaker, he can also be a leader on defense and play any secondary position well at the professional level.
6) Seattle Seahawks- Jimmy Clausen, QB, Notre Dame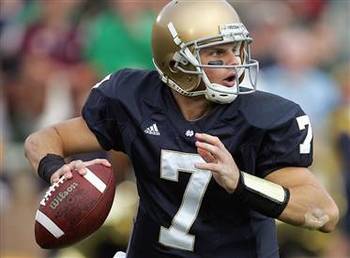 The Seahawks are in a need of a QB. Matt Hasselbeck is getting old and his time is coming to an end.
Clausen would be a good fit under center for the new offense that new coach Pete Carroll is going to implement. Clausen could also be taken by the Redskins with the No. 4 overall pick but I think he will fall to the Seahawks at No. 6.
The only bad thing with Clausen is that he is either going to be a superstar in the NFL like Peyton Manning or he is going to be a bust like Ryan Leaf. He has a good arm, and makes a lot of good throws. This could benefit the Seahawks with the group of receivers that this team has.
7) Cleveland Browns- Rolando McClain, LB, Alabama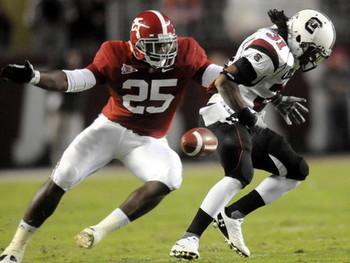 The Browns should take McClain because he is a unbelievable linebacker. McClain would be a true middle man in a defense that has struggled and could also help this team improve on its run defense.
McClain will be one of the best defensive players in the NFL and I could see him possibly winning a NFL Defensive Player of the Year Award before his career is over.
8) Oakland Raiders- Bruce Campbell, OT, Maryland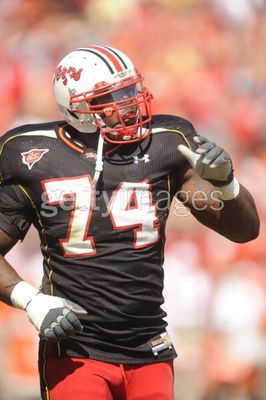 You could go on and on about what the Raiders need in the draft to make their team better. The truth is Al Davis has run that franchise into the ground.
Oakland needs help on the offensive line to protect whoever their QB is going to be for next season. They also need help to open up some running lanes for Justin Fargas. That is why I think they should take Campbell.
He is physical and could fill the hole that the Raiders have at left tackle. He could provide some promise that this team might be able to do something on offense this year.
9) Buffalo Bills- Dez Bryant, WR, Oklahoma St.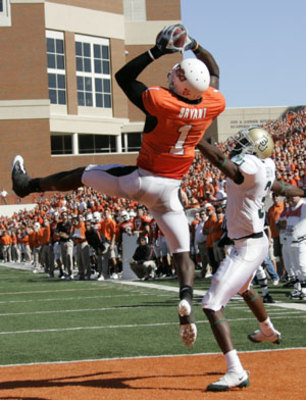 With T.O. on one side of the ball, Bryant would give the Bills another big play threat that opposing teams would have to adjust to. With these two getting the most attention, that would leave room for the Bills' other receivers to get open.
Bryant is a big, physical receiver, and would be another big target for Ryan Fitzpatrick to go to. Bryant could also open up the ability for T.O. to get some more catches and see more one on one coverages as well.
10) Jacksonville Jaugars- Sergio Kindle, DE, Texas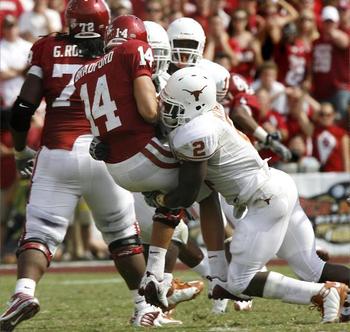 The pass rush is going to be a big question next year for the Jaguars. They could have a chance to fight for the division crown with the Colts, Titans, and the all of a sudden surging Texans. This division next year will be up for grabs with the Colts being the team to beat.
I believe that if Jacksonville can get pressure on Manning, Young, and Schaub that they will have a chance to surprise some people next year.
Kindle gives the Jaguars that athleticism and speed off the edge that could give the Jags an advantage. Kindle has shown that he has a knack for sacking the QB and could be a major weapon for any team that he may end up with.
Other Notes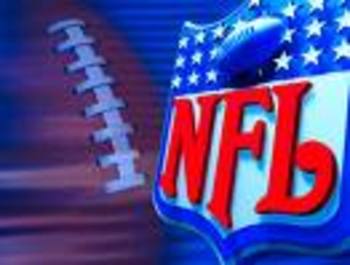 I will have more mock drafts coming up in the next month or few months ahead after the Senior Bowl and as I continue to evaluate players as the time winds down towards the 2010 NFL Draft.
Keep Reading