NBA Trade Rumors: What or Who Do the Thunder Need?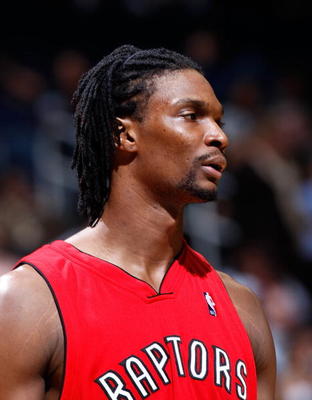 The Oklahoma City Thunder have been in many trade discussions as of late with many players on the squad that could potentially be used in a deal.
Everyone who has paid attention to the Thunder know how close they are to being a threat to the elite teams in the West. If they could land a solid big man, the sky is the limit on this young, talented team.
The Thunder have the perfect situation for a big trade. They have a lot of money saved up, talented bench players, and a couple first-round picks to play with.
Let's check out some possible trades.
1. Chris Bosh To The Thunder?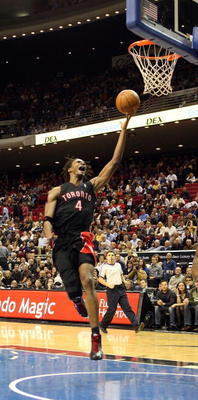 Chris Bosh is the ideal missing piece for the Thunder. He would fit right in with OKC as far as mismatches and the ability to play different spots on the floor.
He's young and would blend in with the organization's goal of building a team and letting them grow together. He would play at either the four or five, where the Thunder desperately need a consistent play maker.
The general idea is to send Jeff Green, Etan Thomas, and one of their first-round picks in next year's draft for Bosh. Sounds great, right?
The problem with this trade is that Chris Bosh becomes a free agent at the end of the season. So he could very well decide to part ways and go to a bigger market if he doesn't like what he sees.
However, with a team as close as the Thunder is chemistry wise, it would be hard to imagine him not wanting to stay if he truly wants to win.
2. Is Marc Gasol the More Realistic Choice?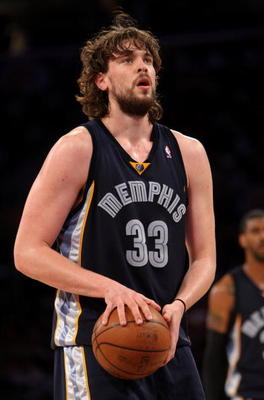 Gasol is another up-and-coming star that would bring the Thunder the physical force down low that Nenad Krstic only pretends to do.
It's a more realistic trade to me because it wouldn't require the Thunder to send off as much and Gasol would still be a huge contributor. He's a true competitor that wants to win. Sounds a lot like the rest of the team.
The Thunder could possibly get away with this with just a first-round pick plus somebody like Eric Maynor or Etan Thomas.
3. Amar'e Stoudemire and Steve Nash possible?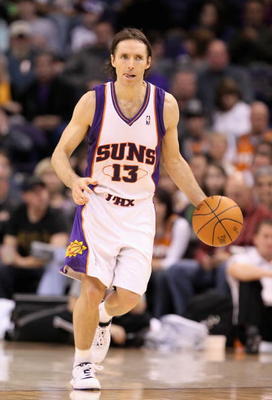 This is obviously one of the more unlikely trades to happen, but it could happen as it is starting to look as if the Suns will be trying to build for the future within the next couple of seasons.
Stoudemire and Nash would be a perfect combo for the Thunder mixing in experienced veterans with talented young players in a star studded-lineup. Imagine Nash, Westbrook, Durant, Green, and Stoudemire on the court together.
The only downside to this is obviously this trade wouldn't be for the long-term like the Thunder's plan is, but if they're serious about trying to go for a championship rather quickly, this would be the perfect route to go.
4. Andrew Bynum could fit in with OKC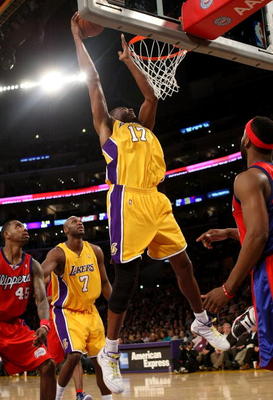 Bynum would actually be a pretty solid fit with Oklahoma City.
He's a young player that has unlimited potential given his athleticism and size. Despite playing with limited minutes, he is nearly averaging a double-double and could be a dominant force if coached right.
The Thunder could probably get him fairly reasonably—maybe for a first-round draft pick and somebody like Jeff Green with Eric Maynor.
This seems like another realistic trade that could eventually help out Oklahoma City and go along with their long-term plans.
5. Al Horford is another possibility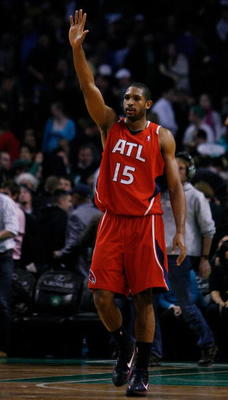 Al Horford is another realistic trade that the Thunder could afford to bring in and let him continue to grow on his skill with the rest of the team.
Horford is another player averaging nearly a double-double on the season. Just so you know, Nenad Krstic has had maybe one or two double-doubles this season and he's the starting center for the Thunder.
That should tell you how somebody like Horford could make a huge difference for Oklahoma City down low.
This would probably be an easier trade to go with by giving up somebody like Etan Thomas with a first-round draft pick.
Keep Reading

Oklahoma City Thunder: Like this team?