Washington Redskins 2010 NFL Mock Draft Board
Here's my Mock DRAFT BOARD for the Washington Redskins. The redskins O-line,safeties,running game and passing game all struggled in 2009. Stevie Wonder could see that we have a lot of holes on this squad so I'm here to make a little easier on Mr.Allen and Shanny I'm going to set up the 2010 draft board for them!
Sam Bradford QB Oklahoma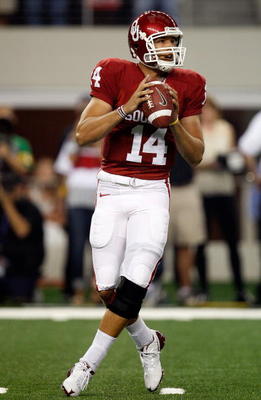 The number one player on the Redskins draft board come April you know him hes in all the mock drafts Sam Bradford Oklahoma Underrated arm AMAZINGLY quick release and pin point accuracy all tools that Bradford have. If you have read my previous article "Why The Redskins Should Draft Bradford 4th Overall" (SHAMELESS PLUG). You know my logic on this one. Franchise QB trumps Franchise OT. Give him a year on the bench at 6 foot 4 roughly 217 he can add 10-15 more pounds and he will be a beast.
Jimmy Clausen QB Notre Dame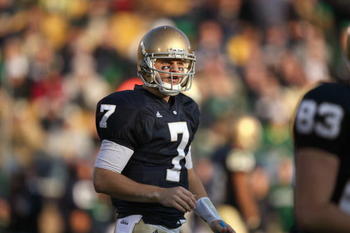 Jimmy Clausen is coming off of one of the best Junior seasons of all time.
28 touchdowns and only 4ints hes a fiery Quarterback and sometimes that can rub people the wrong way you might not like hes attitude but hes no slouch he wants to be great to much in case you were concerned he would Jamarcus Russell it up. Hes got a wild release but is super fast, he has a great deep ball, and it floats sometimes but other than that i think he could play from day one. Also there might be fate that the Redskins get him
John Elway #7=Shanahan
Joe Thiesman #7=Redskins...........IM JUST SAYIN
Russell Okung OT Oklahoma ST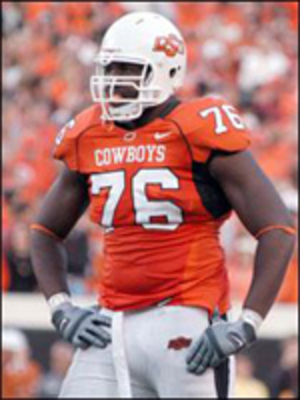 What can i say Great OT great feet, athleticism and strength total package at
6 foot 6 307 he looks to be perfect for the redskins Zone blocking scheme and god knows Redskins need O line help.
Eric Berry FS/SS Tennesse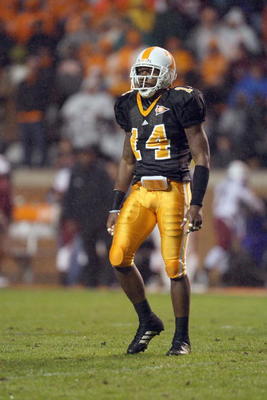 Eric Berry looks to be a mixture of the late Sean Taylor and Baltimore's Ball Hawk Ed Reed. 14 career ints numerous huge hits always around the ball. excellent hands all the makings of a stud, even better hes a leader on and off the field. Not the redskins biggest need but a need none the less. And could single handedly save Laron Landry's career in Washington.
CJ Spiller RB Clemson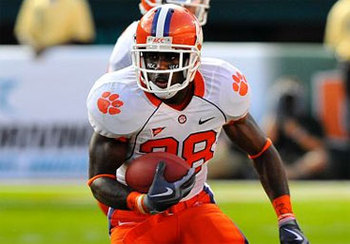 Mr. Underrated but never Under-appreciated An absolute freak of nature super fast, ankle breaking quickness, changes direction without losing a step of speed and can lower he shoulder if he has to. Rarely fumbles I know there's no way we take him at #4 but a man can dream about trading back right. Hes also a great team locker room guy unlike our current running back.
Keep Reading

Washington Redskins: Like this team?