Best and Worst WWE Royal Rumble Moments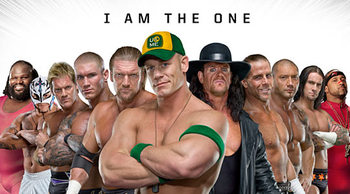 The WWE Royal Rumble is one of the most memorable wrestling shows of all time. It is unique, and only one company does it: the WWE.
The winner of the match gets a shot at any title of his or her choice at Wrestlemania in the main event.
Iconic moments have happened here, and stars were made. There have been some great moments, but there has also been some terrible moments as well. I'm here to highlight them from my personal prospective.
People have been asking me, Joe, what do you think about the Royal Rumble, what are your favorite and least favorite moments?
If you know anything about me, you know I cannot give a short answer. This is why I made this slideshow.
So, sit back, relax, and grab some popcorn. I'm going back in time to highlight some of the best and worst moments in WWE Royal Rumble history. Let's get started.
Miss Royal Rumble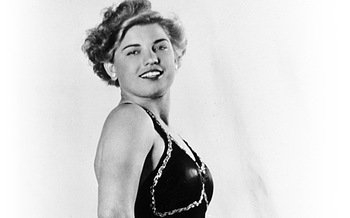 This had to be one of the worst moments in Rumble history. The WWE decided in 2000 that they would do something called Miss Royal Rumble.
The Miss Royal Rumble Swimsuit contest featured Ivory, Terri, Jacqueline, Barbara Bush, Luna, and The Kat. The judges consisted of WWE Alumni and comedian Andy Richter. The young women were gorgeous, but the WWE couldn't help but screw this up.
Once all the women had shown their swimsuits, and the judges were deciding on the winner, Mae Young came out and announced her participation in the contest.
She was just as old looking as she is now, and seeing her in a swimsuit is not good. She ended up showing her "puppies" live on the air.
Now, they were not her own, but were a very life-like prop, it was still quite sick. The WWE did censor it for the audience to add effect.
The dumbest thing about it all was that she was awarded the win.
The Viper wins the Rumble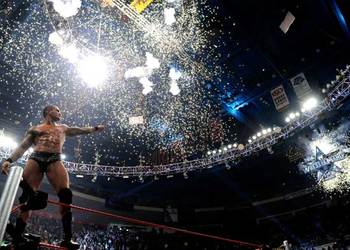 I actually loved when Randy Orton won the Royal Rumble last year. Orton had to win this match to even be considered for a World Title.
If you remember, he started going by this crazed viper gimmick at the time; he had no clue what he was doing, he just did it.
Orton took out Vince McMahon via punt to the head, which meant that if he didn't win the Rumble, he could never be in the World Title hunt again.
The only man who could stop him from winning any title at Wrestlemania 25 was Triple H, who won the WWE Title at No Way Out. Coincidentally, he was the last man eliminated in the Royal Rumble match in 2009.
The two went to battle at Mania for Triple H's WWE Championship in the main event. The match turned out to be just okay, simply because it followed one of the best Wrestlemania matches of all time Undertaker/Shawn Michaels. But the storyline was terrific.
Keep in mind that 70 percent of the RR winners have gone on to capture a World Title at Wrestlemania, Orton didn't have that on his side, as he lost at Wrestlemania. However, this was the beginning of one of the better storylines in 2009.
We Need a Hero? John Cena Returns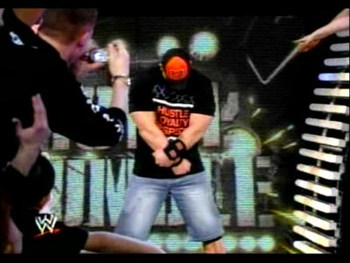 This has to be one of my least favorite moments in Royal Rumble history, while it was surprising and blew the roof off of the building, we knew once John Cena entered the 2008 Royal Rumble match at No. 30, he was going to win it all.
Cena had been out for an injury, but through great medical treatment and his desire to come back, Cena made it back to the WWE in record time.
It was one of the best surprises in Rumble history, because no rumor mill seemed to catch it, but it turned out to be no surprise who won it all.
You have a man at the fame of Cena, coming back from injury perfectly healthy, he's the top guy there when he is active, it seemed to be obvious who would win.
At least when Undertaker won the match at No. 30 the year before (2007), there was no lack of surprise.
Keep in mind, only two people have won the Royal Rumble match at No. 30 in Cena and Taker, the same number of people who have won it at No. 1.
A Woman in the Rumble?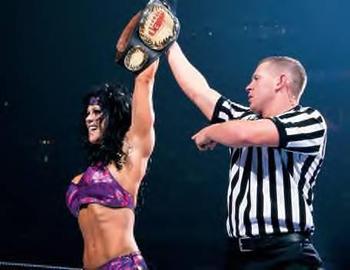 The ninth Wonder of the World, Chyna, was a one of a kind performer. She broke ground for other women, and gave people like her a chance to do well in sports entertainment.
Before, women were looked over more than not. They were used as Barbie Dolls for show and hardly ever saw ring time. While Chyna was a beautiful woman, she didn't want to have that on her when she could do so much more.
She was not only a multi-time Women's Champion in the WWE, but she also was the first woman to win the Intercontinental Championship, something no woman has done since.
The WWE thought that if she could take on other men for titles, then why not put her in the Royal Rumble?
So they did. She managed to squeeze her way into the 1999 Royal Rumble after throwing Vince McMahon over the top rope in the Corporate Rumble earlier on.
She entered and the crowd really showed appreciation. She made history in 1999, by being the first woman to enter the Rumble. But what she did in it was very cool.
While she didn't stay long, she immediately attacked Mark Henry upon arrival into the match. She ended up eliminating him, but once she turned around after eliminating the World's Strongest Man, she was then eliminated by "Stone Cold" Steve Austin.
She also participated in the 2000 Royal Rumble match, where she eliminated Chris Jericho, but was then eliminated herself by Big Boss Man right after she eliminated Jericho. She spent about the same amount of time in the match as she did in '99: not long.
I loved this because of the history made, and how ground breaking it was. To me, it has to be one of the best moments in Rumble history.
It would be like seeing Beth Phoenix in the match if we compare it to today, which wouldn't be a bad idea, WWE. I'm just saying.
Undertaker vs. Yokozuna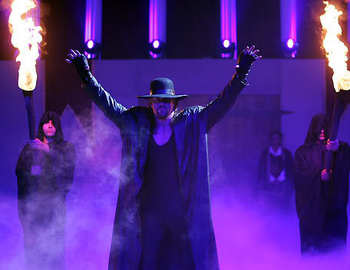 People forget that the Royal Rumble PPV is not just the Rumble match, we also see a few matches before it.
In 1995, we saw the late Yokozuna take on The Undertaker in an ironic casket match. The match was probably one of, if not the worst storytelling matches in Rumble history.
As many of us know, Taker's character was controlled by an urn. Without it, he couldn't be the dominate figure people feared. In this match, that was something we had to remember.
Right when Taker is about to win, nine wrestlers come out and attack him. He fights every single one of them off. But then his urn is stolen and opened, green mist comes out from the urn. Taker loses his power and is easily put into the casket, giving Yokozuna the win.
Once he is being wheeled out, mist comes from the casket and Taker makes a scary speech on the TV monitors and levitates to the top of the arena.
This was one of the many reasons the WWE reformatted Taker's character and why the urn was killed off. I absolutely hated this and many others have mentioned they hate it, too.
Wooo!!! Ric Flair Royal Rumble and World Champion?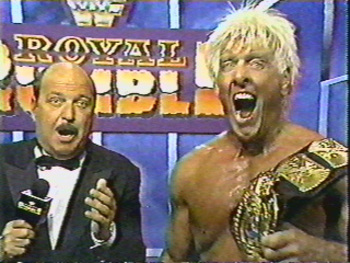 In 1992, the WWE's World Title was vacant, so management had an idea. Should we leave it vacant until Wrestlemania? Should we have a one on one match tourney?
Should we decide two No. 1 Contenders for a match at Royal Rumble? No, how about the winner of the 1992 Royal Rumble also wins the World Championship? Now that's a show!
This was probably the most star studded Royal Rumbles in WWE history, with such names as Hulk Hogan, Randy Savage, and others involved. But one man, a then young "Nature Boy" Ric Flair ended up coming in and winning it all.
This was the first and last time a World Title was given to the Rumble winner. Since the start, the match was supposed to allow the winner to go on to Wrestlemania to be in the main event and compete for the title of his or her choice.
Most forget that the winner can pick any title to compete for that they want, but everyone wants to go for the World Title, of course.
But this time around, Flair won the title. It has to be one of my faves of all time.
Steiner Brother Cry Fest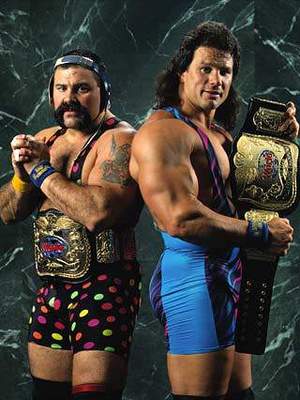 The Steiner Brothers are one of wrestling's most memorable tag teams, while Scott Steiner has been the most successful brother (multi-time World Champion) Rick was no slouch. The two left WCW to come to the WWE and had some success there.
However, they hit a brick wall with management. Vince McMahon decided he wanted to put the two in the Royal Rumble.
He wanted the two to go at it early on in the match, as they drew Nos. 1 and 3 respectively. However, both ticked off by the request, totally broke kayfabe and stood in opposite corners. They were then eliminated just a small time afterward.
The two then left the WWE and went back to WCW. It made no sense whatsoever for them to not do as they were told, seeing as we have had plenty of brothers or kayfabe brothers take on each other in matches. The Hardy brothers come to mind here.
It was said that the two would only be taking on each other for a few minutes before another person came in to fight. But the issue is that they refused to do as asked.
It could be why they went back to WCW, seeing as there was no disciplinary actions going on there and people could refuse to do whatever, whenever they chose. When Scott came back to the WWE after WCW went under, ironically he did everything asked of him.
Triple H Becomes a True Main Eventer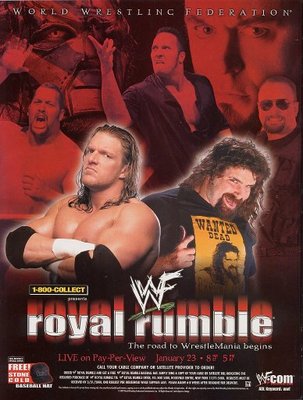 At the Royal Rumble in 2000, Triple H took on Cactus Jack (Mick Foley). This match had two great professionals and put Triple H over big time.
Before this match, the WWE still wasn't too sure about Triple H. Could he carry a main event match consistently? Could he be that top guy? Stone Cold and The Rock were around at the time, so in the WWE's eyes if Triple H couldn't be their future, one of those two could.
However, because management believed in him so much, they put the World Title on him, and while he did have great matches before, the first real test was against Foley. If he could do well here, it would solidify him as a main event star
Foley was and still is known for taking a lot of risks and doing everything to entertain the fans.
This was one of the most memorable Royal Rumble PPV matches of all time, could be one of the most memorable matches of all time. Triple H himself has said that it was one of his best matches. It was a Street Fight, which meant everything was legal. The only rule, pin the opponent in the ring.
The match consisted with a few memorable spots, such as Triple H handcuffing Foley, belly to back dropping Foley onto an announce table, Foley hitting Triple H with a barbed-wire two-by-four, and the one that decided the match, Triple H pedigreeing Foley onto thumbtacks. After the match though, Foley got up and hit Triple H with the two-by-four again.
It's funny, here we are 10 years later and that belief in Triple H payed off big time. He is now one of the WWE's top guys, and was THE guy for years.
It was a spectacular match, and if you haven't seen it, I've heard YouTube has it.
Rude/Warrior Pose Down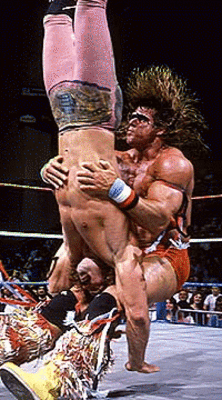 The Posedown with Ultimate Warrior and Rick Rude at the 1989 Royal Rumble has to be one of the dumbest things I've ever witnessed. This is not just Rumble history, but wrestling's history I'm saying that to.
The contest was stupid, made no sense to have on the card, and ended in about 20 minutes. That's 20 minutes of people's lives they will never get back.
The crowd seemed to be out of it really. They booed and cheered their fav (mostly women), but it was nothing. I'm glad I wasn't alive at the time, and saw this on tape so I could fast forward though most of it.
Shawn Michaels Wins at No. 1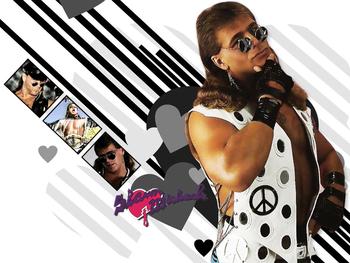 In 1994, Shawn Michaels had a great year. He was beginning to break out and be the WWE's top guy. What better way to put him over than making him go for an hour in the '95 Royal Rumble match? He would come in at No.1, and then last longer than every competitor, putting him over really well.
But here's the kicker, he didn't end up going an hour like the WWE originally planned it, as this particular Rumble didn't last that long.
He lasted for about 40 minutes, the record for a while. Rey Mysterio now holds the record for lasting the longest in a Rumble match. This is why some have said that Michaels win wasn't as impressive as people make it out to be.
Regardless HBK started at No. 1, and ended up winning the entire thing, eliminating six people along his way. Including the "British Bulldog" Davey Boy Smith and both Bushwhackers.
Smith was doing very well in the match and was favored to win. He lasted until the very end with Michaels, but as we know, Michaels eliminated Bulldog, which won the match for HBK.
Michaels was the first to win the match at No. 1, but it has been done since by the late Chris Benoit (2004). Michaels also won the Rumble the following year(1996). Regardless of what many think, I still feel this is one of the best Rumble moments of all time.
People who have rated the show give the entire '95 Rumble four and a half out of five stars, and say that the Rumble match was the best part of it. If you ask me though, I preferred the 2002 Rumble. It was the first I ordered on PPV. And getting to see the show LIVE was really special to me.
However, this Rumble with Michaels has to be near the top of everyone's list. It was another moment of history for HBK, showing why he is one of, if not the best of all time.
Closing Words from Joe Burgett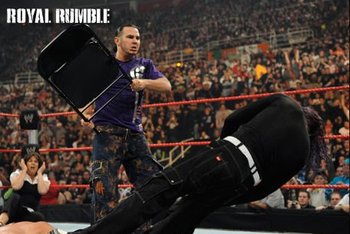 Hope you enjoyed the slide show. This is of course some of my personal opinions on the best and worst of WWE's Royal Rumble. What are some of your favorite memories from the Royal Rumble?
Also, leave a comment telling me what you think are the worst and best moments in Rumble history.
Keep Reading