2010 NFL Draft: A Look at Virginia Tech's Opponents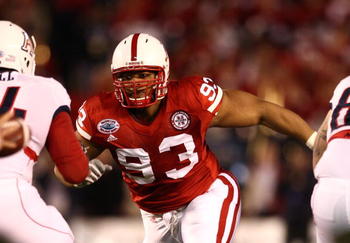 The Hokies played one of the most difficult schedules in school history during the 2009-2010 season.
Every non-conference opponent made a bowl game as did their three ACC foes, and that success can be attributed to the talent on the field.
Almost every game saw Tech matching up with one, if not multiple players, who will find themselves on NFL rosters next season.
These are the top ten players Tech faced this season.
Some picks will be tough to argue, others will no doubt spark some lively debate.
Matt Tennant, Center, Boston College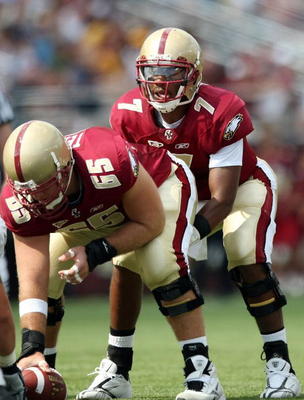 Tennant has good size at 6-2, 290 and he still runs the 40-yard dash in under five seconds.
I've heard many people say a 40-time doesn't matter for a lineman, but if you're running a hurry-up offense, wouldn't you like a big guy who can move?
Tennant is also durable, starting 40 consecutive games.
Mantario Hardesty, Running Back, Tennessee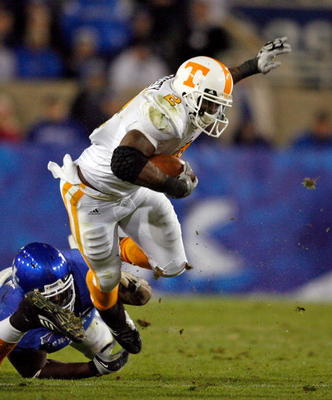 Hardesty ran for 1,345 yards and 13 touchdowns this seasons in Knoxville.
He's a strong runner, but has deceptive speed, timing out around 4.5 in the 40.
Hardesty caught 25 passes this season as well, which will help him in a draft class lacking in polished pass-catching backs.
Mike Johnson, Guard, Alabama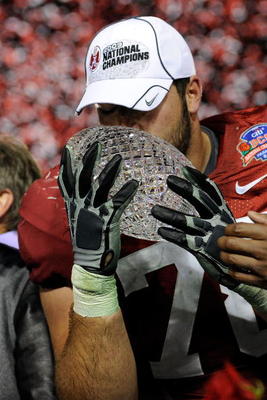 Johnson was an important part of the offensive line that paved the way for Heisman Trophy winner Mark Ingram.
He's played both tackle and guard, and though he projects as a guard at the next level, NFL teams like to see that kind of versatility in a pinch.
Dan Williams, Defensive Tackle, Tennessee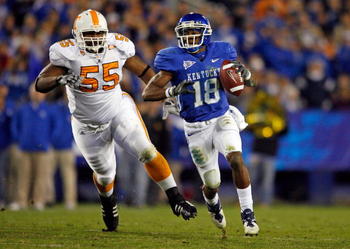 There is great depth at defensive tackle in this draft, and much of it resides in the SEC.
Williams was a dominant force up front for Monte Kiffin this season, finishing the year with 62 tackles and two sacks.
He's great against the run, and while he doesn't have the name recognition of the top DT in the draft, NFL GM's are more than familiar with him.
Jonathan Dwyer, Running Back, Georgia Tech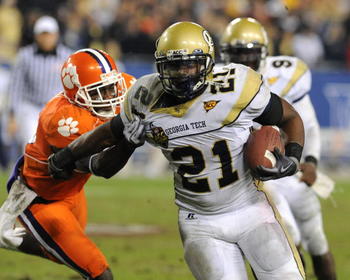 After rushing for 1,395 in consecutive seasons, Dwyer decided to forgo his senior season and enter the NFL Draft.
Dwyer was shut down just twice all season. Not surprisingly, both games were losses for the Jackets'.
At 6-1, 235 lbs., Dwyer has good size and excellent speed. There is little doubt that he will make a smooth transition back to a traditional offense.
Bruce Campbell, Offensive Tackle, Maryland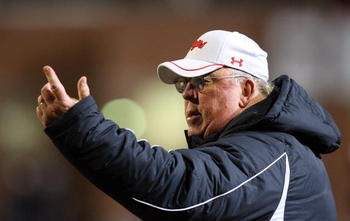 Can you tell it's tough to find pictures of lineman?
Ralph Friedgen didn't have much to smile about this year, but he certainly had a talent in Campbell.
At 6-7, 310 lbs., Campbell is as imposing as they come and he's strong. During 2009 spring testing, Campbell bench pressed 490 pounds, the second highest total in Maryland history.
This junior tackle is very close to a first round lock.
Rolando McClain, Linebacker, Alabama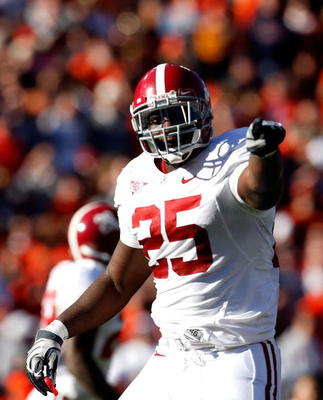 McClain is everything you could want in a player. He's a leader on the field, he has great size at 6-4, 256 lbs., and still plays fast.
McClain also has experience playing in a 3-4 defense, something rare in college football.
With 100 tackles, 12 for loss, and four sacks as a junior, McClain is a first round lock.
Eric Berry, Safety, Tennessee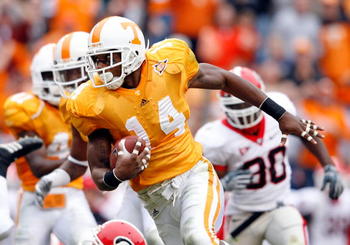 Berry is one of the best safety prospects to come along in quite some time.
He's fast, agile, and hits about as hard as anyone on the field. It's not all accolades with Berry either, it's production.
Berry finished this season with 83 tackles, one forced fumble, and two interceptions.
He's without a doubt a lock to be a top five draft pick.
Ndamukong Suh, Defensive Tackle, Nebraska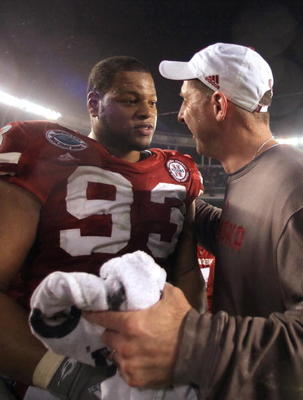 How did this guy not win the Heisman?
No one the Hokies played this season had more of an impact on the game.
Even when Suh wasn't actually getting to the quarterback, he was creating pressure and disrupting the line by sheer force of will. He batted down passes and while the Nebraska defense played well as a whole, Suh was at the center of seemingly everything.
He's a physical specimen with all the tools to succeed, and was without a doubt the best player the Hokies faced all season.
Keep Reading