Who Needs To Step Up for Oregon Next Season?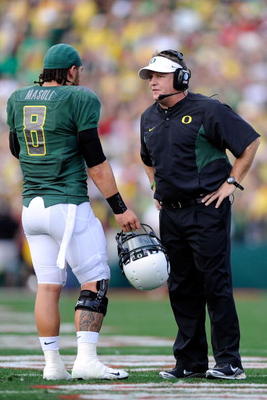 The Oregon Ducks are reaching toward having a solid program and are making more and more progress each year.
Last year they made a run in the PAC-10 and played Oregon State in the civil war, also known as "the battle of the roses" last year. The Ducks won the battle of the roses and advanced to the Rose Bowl game in Pasadena, California.
The Ducks took on the Ohio State Buckeyes in the "Tournament of Roses" on the first of the year. Unfortunately Oregon did not show up to play football which resulted in a 17-26 loss to Ohio State.
Next year the Ducks would like to get another chance at the Rose Bowl game and hopefully become victorious. Chip Kelly has the brains, coaching staff, and talent to do so.
But what's it going to take for Oregon to reach their goal?
Well a few players need to put this Oregon team on their backs and step it up a bit for the 2010-2011 season.
Jeremiah Masoli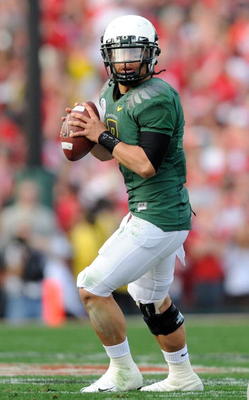 Jeremiah Masoli had a great season last year leading Oregon to the Rose Bowl. But it was not good enough to pull off a win in Pasadena.
Masoli is known as a "double threat" quarterback. He can run and pass the ball very well. His running game is his power though, and for the Ducks to be successful and get the Rose Bowl win or more he needs to step up his passing game and be a solid double threat. The Ducks lacked a passing attack against Ohio State, which is why the Buckeyes tore Oregon apart.
If Masoli can work on his timing and accuracy, he will be a Heisman contender and Oregon will do great things.
D.J Davis and LaMichael James
D.J Davis will be a senior next season and he needs to be one of Masoli's reliable targets.
Last season Davis played respectably well. But next season he needs to step up and hold onto the ball and become a big threat to take some pressure off of Jamere Holland and Jeff Maehl. He can also be a threat in the wide receiver swing.
LaMichael James played an outstanding freshman season and put Oregon on his back after the "punch heard around the world" which resulted in the suspension of running back LaGarrette Blount. LaMichael now holds the record for most rushing yards in a season by a freshman in the PAC-10.
Even though James had such a good year, he needs to stay confident and step up next year instead of falling into a sophomore slump. Oregon will be expecting greatness, hopefully he can step up and not disappoint.
Jeff Maehl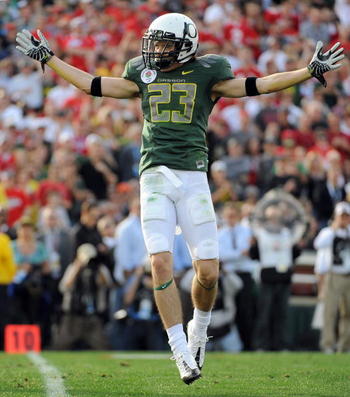 Jeff Maehl is thought to be one of the best receivers in the PAC-10. He has a lot of potential and needs to put this receiving core on his back next season. His senior year has no room for mistakes, he needs to hold onto the ball and become an even bigger play maker than he already is.
Jeremiah Masoli will be looking for Maehl when in need for a desperate pass. Maehl needs to be able to locate the ball and make his presence known to the defenders. Jeff can be a star.
John Boyett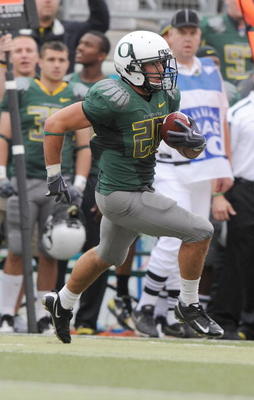 John Boyett had a pretty good freshman season. You should look forward to seeing this young man play for the next three years. Boyett had Oregon's only interception in the Rose Bowl and had some big tackles.
John has shown some impressive potential and in his sophomore year he needs to let it all out. He will be a great four year player for the Ducks and should make it to the NFL. He needs to be a leader for Oregon's secondary and put this defense on his back.
Talmadge Jackson III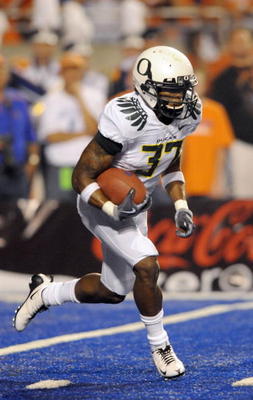 Talmadge Jackson III proved himself last season as he took over for the injured Walter Thurmond III. He showed a lot of fans what heart can do for a team.
He needs to be more consistent next season, he needs to play tighter coverage and play the ball better. If he can improve his coverage he will shine like a star in his senior season.
Kenjon Barner
Kenjon Barner did a great job of receiving kicks and backing up LaMichael James. He impressed quite a few fans with his kick returns and big runs. He has tremendous talent and can do a lot in his career. Although he will not start over James, he can still be an impact player for the Ducks in his sophomore year and that is what he needs to do. It will be expected of him.
Rob Beard or Mike Bowlin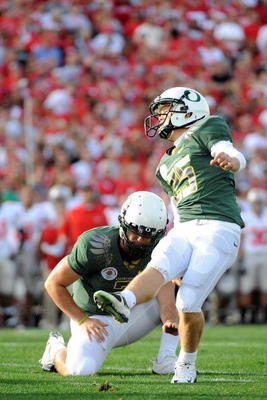 After the departure of Morgan Flint this year, no one knows who will take over his kicking duties. Recently freshman kicker Rob Beard was beat up and was in critical condition. Most likely he will be OK by next season. But the question is who will kick for the Ducks?
Most likely Rob Beard if he is ready to go. But both Rob and Mike Bowlin have a chance for the job. Whoever gets it needs to step up and be a clutch kicker for Oregon.
Casey Matthews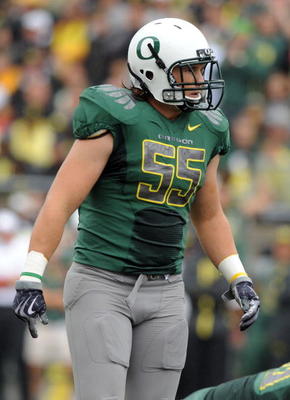 Casey Matthews' family is known in the football community, and last season he definitely made himself known in the college football universe.
Matthews played a stud season as middle linebacker for Oregon last season and was a big factor of the Ducks defense. Next season he needs to show that he is ready to lead the Ducks to a championship in his senior season, He needs to put this team on his back and I see it happening.
Jamere Holland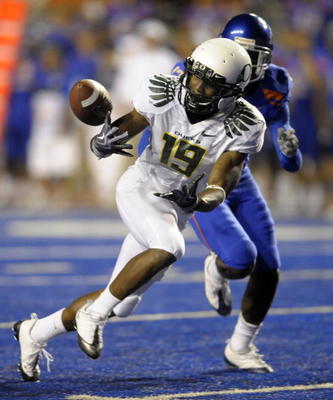 Jamere Holland has always been a great receiver. Last season he showed he had potential, but he had to stand on the sidelines during the Rose Bowl game because he was academically ineligible.
Next season the Ducks will have a prime receiver core and all Holland can do is make it that much better. He needs to keep his grades up, stay out of trouble and lead this team somewhere special in his senior season.
The Offensive Line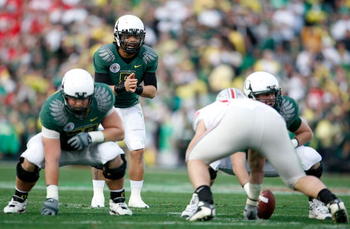 Last year Oregon's young offensive line played quite well for being so young. But next season the entire offensive line is returning and they need to step it up. If they want their team to be successful against the SEC, BIG 10, and other powerful conferences the Ducks offensive line needs to play more aggressive and consistently. The Ducks season is in their hands. Without a line, there is no football team.
The Conclusion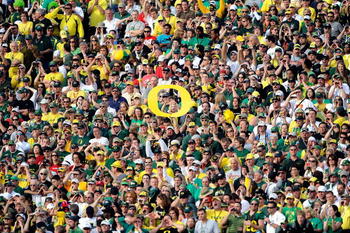 Not only will these players need to step up, the entire Oregon football team needs to step up to take this program to the next level. The fans, the coaches, the sideline, and the team itself control's what happens on the field.
Hopefully the Ducks can stay healthy and work as a team next season to lead the Ducks to greatness.
The Oregon program has been bringing in strong recruits and should be adding a few more stars to their roster for next season.
Keep Reading

Oregon Ducks Football: Like this team?