2010 NFL Draft: Top Ten QB Prospects
This year QB class is a weak one but has many interesting and controversial prospects. With two heisman trophy winners(Sam Bradford and Tim Tebow) and the NCAA's all time winningest QB(Colt McCoy) every one has an opinion on their draft order. So even though this draft lacks franchise quality QBs it does not lack intrigue and discussion at the position.
Jimmy Clausen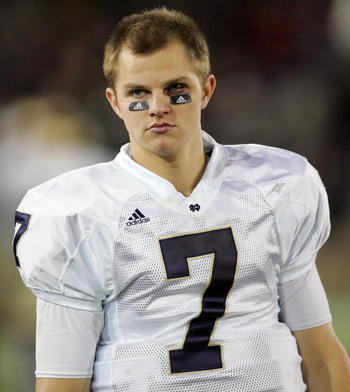 Jimmy is consider the surest bet to contribute as a starting QB in the NFL despite a lack of success at Notre Dame. Clausen figures to grade out very well at the combine.
Sam Bradford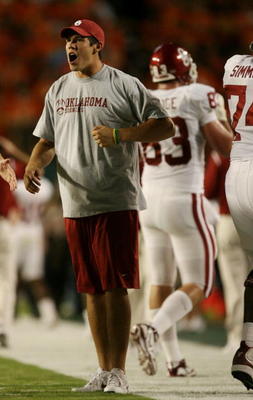 Bradford has injury concerns and concerns with about playing in a pro system. Bradford has the arm and accuracy to play in the NFL providing he can stay healthy. His slim build could hamper the value for the last years top QB draft prospect.
Tony Pike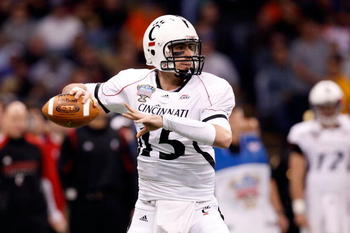 After Clausen and Bradford the position is pretty weak. Tony Pike is a big tall right hander that has looked really good in the first to days of senior bowl practices. A smart and accurate QB that probably needs to add muscle to be a big time contributer at the next level.
Bill Stull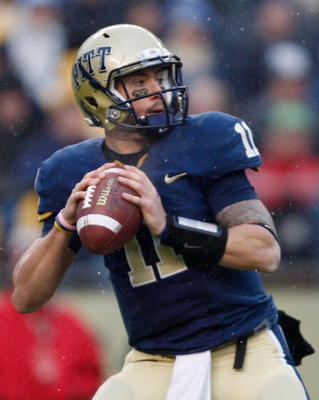 Bill Stull is one of my favorite prospect in this draft. He has good size and has experience in pro-style offense. Look for Stull to be a sleeper in the second or third round.
Tim Tebow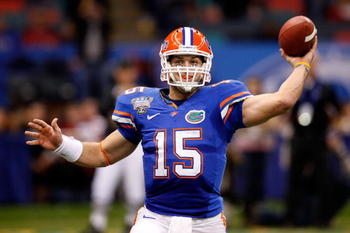 This slot will be to high for some and to low for others. Tebow has a lot of work to do to convince people that he is an NFL QB. He has all the intangibles and athleticism to make in the NFL but does he have the arm and ability to play in a pro offence? The Senior Bowl and Combine wil be big tests for the man many consider the greatest college football player of all time.
Jevan Snead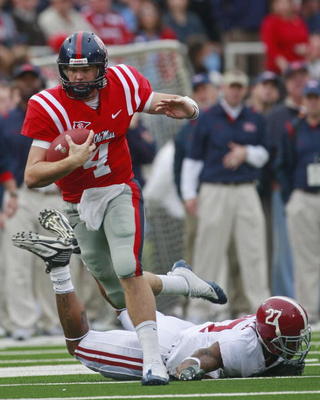 Snead is hear despite the season he had. No one hurt his draft status more than Snead did coming back to Ole Miss. Snead has a great deal of upside.
Sean Canfield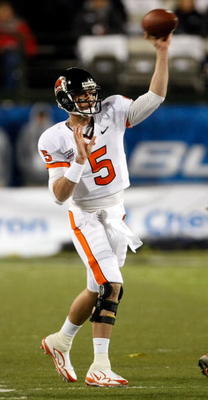 The lefty Canfield is a very good game manager who limits mistakes and throws an accurate catchable ball. Despite lacking a great deal of upside Canfield could be a great back up with a chance to develop in the right system.
Colt McCoy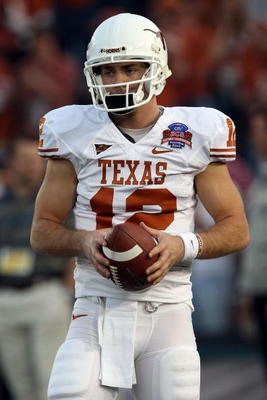 Colt McCoy is one of the more interesting prospect in the draft. There is no question he is a winner and will work as hard as anyone. Can his skills translate to the NFL? I think he ha a shot but I wouldn't take him high in the draft.
Dan LeFevour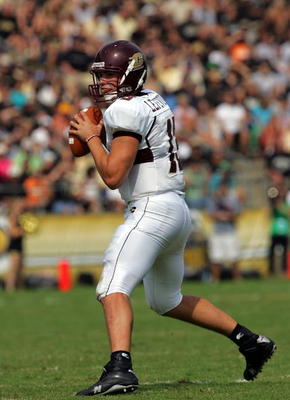 A high risk high reward pick LeFevour will be a project for whom ever drafts him.
Max Hall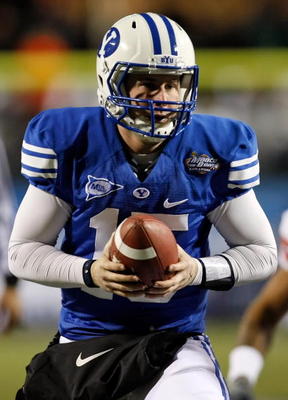 Hall had a rough start to his Senior season but finished very strong. Hall is a gutty player that can could develop into a solid NFL back up.
Keep Reading