Ten Current Fighters I'd Combine to Create the Ultimate Boxer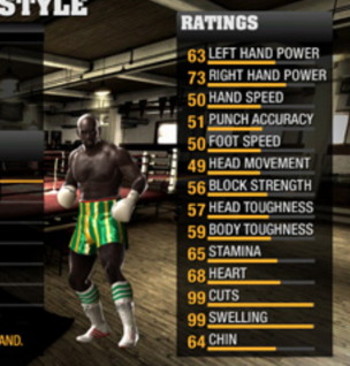 When I'm not watching or writing about boxing, I spend a lot of quality time with my PS3, often playing Fight Night Round 4. I'm an especially big fan of the game's Legacy Mode, where you attempt to increase your boxer's attributes while he progresses through his career.
Since I stink at some of the training mini-games, I've never been able to max out the stats of any of my imaginary pugilists. Still, it's fun to think about pounding hapless opponents with straight 99 scores in every category.
What would it take to make a "perfect" boxer in real life? Probably pieces from a bunch of top fighters, combined to make a devastating Frankenstein's monster of a champion - or maybe Voltron, if 80s cartoons are more your speed.
Just for kicks, I decided I'd use Fight Night's categories to create my own hypothetical ultra-boxer. I only followed two guidelines: I disregarded weight, and I only used any particular boxer once (to avoid ending up with a guy who was simply half-Manny Pacquiao, half-Floyd Mayweather).
I also ignored four areas I felt were too difficult or pointless to try to quantify: resistance to cuts, resistance to swelling, body toughness and head toughness. That left me with an even 10 attributes, which seems just about right.
Read on to find out who made the cut in creating my ultimate boxer, video game style.
Chin—Gerry Penalosa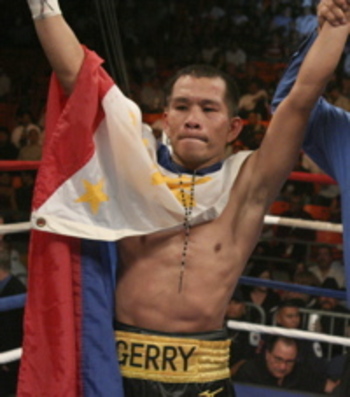 This is kind of an obscure choice to start things out, but diehard fans know this Filipino lefty can take ridiculous amounts of punishment without backing down.
Most recently, he went 10 hard rounds with Juan Manuel Lopez, a boxer known for his fair share of knockouts.
Though Juanma eventually prevailed and the fight was stopped, it was done for Penalosa's long-term safety after a superhuman display of absorbing power shots.
Heart—Israel Vazquez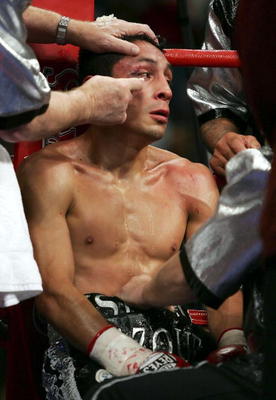 When people talk about the heart of a champion, this is one of the first people in any sport that pops into my head.
If you saw any of Magnifico's three wars with Rafael Marquez, no further explanation is necessary.
The fact that he's going to battle Marquez for a fourth time later this year? That's just icing on the cake.
Stamina—Timothy Bradley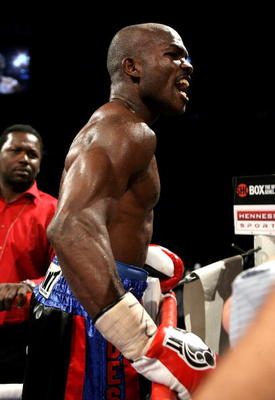 I'm fond of saying I think Bradley is above-average in all areas but not elite in any of them.
But I think I may be selling the undefeated 140-pound title-holder short when it comes to his gas tank.
Desert Storm sets a blistering pace with his hands and his feet from the opening bell and doesn't let up. Someone may come up with a game plan to defeat him, but it's not going to include tiring him out.
Block Strength—Arthur Abraham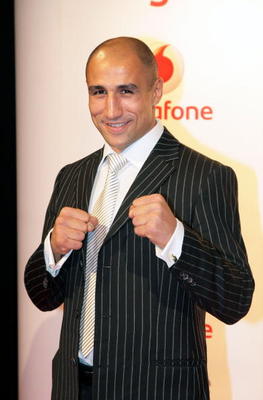 This used to be the signature trait of Winky Wright, but I feel like Abraham has surpassed him in recent years.
He almost always keeps a high, tight guard for the first few rounds of a fight, waiting until the time is right to strike.
Once his foe is tired or frustrated from punching into his forearms, he switches gears to offense, and it's usually lights out for the other guy. They don't call him King Arthur for nothing.
Head Movement—Floyd Mayweather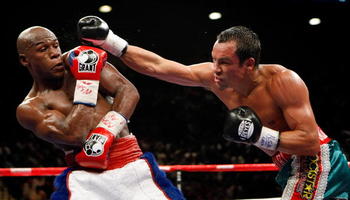 You could make a very convincing case for Money Mayweather in a number of these categories, but here is where I think he shines the brightest.
Floyd's defense makes him simply untouchable at times, and he's peerless when it comes to dodging and slipping punches.
Does Mayweather have a good chin? I suspect he does, but we hardly ever see him get hit in it enough to know for sure—and that's impressive.
Foot Speed—Manny Pacquiao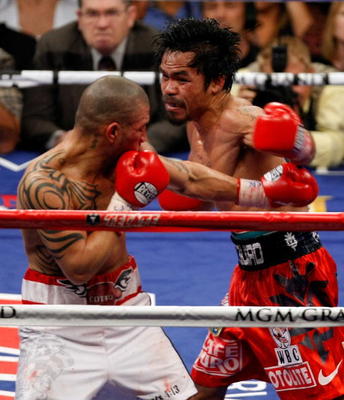 Elusive isn't a word anyone would have used to describe Pacquiao in the early stages of his career.
He was known for his lightning quick punches and his vicious left hand, and rightly so.
Since Freddie Roach has been able to mold him, we've found out his feet are as fast as his hands. Now you see him, now you don't...until one of his gloves is in your face.
Punch Accuracy—Juan Manuel Marquez
Yes, JMM had a rough time when we last saw him grace a boxing ring, but that was more a matter of his excellent offense getting outdone by even better defense.
Against any opponent not named Floyd Mayweather, Marquez operates like a surgeon, firing counter shots that appear to be laser-guided. They were accurate enough to give Manny Pacquiao fits—twice—so they are accurate enough for me.
Hand Speed—Andre Berto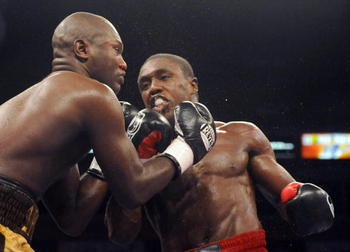 Since Manny Pacquiao and Floyd Mayweather are already off the table, I had to go in another direction here.
There are a couple of good candidates, but I think Berto's hands are just a tad quicker than everyone else's.
Not only do Andre's gloves get to his opponent in a hurry, but the next punch is coming right behind it before you can blink. If he had been able to fight Shane Mosley, a guy who is no slouch in the hand speed department himself, many casual observers would have been surprised at how special Berto is in this area.
Right Hand Power—Wladimir Klitschko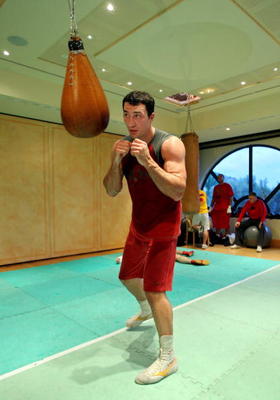 Wlad isn't the sexy pick here (unless you happen to be Hayden Panettiere, I suppose), but let's be honest: Once Dr. Steelhammer hits you flush with a couple of right hands, you're either on your way to dream street or already there.
Sometimes fans get irritated when Klitschko fights too cautiously. I think it's because they know if he'd just let the straight right go more often, the results would be spectacular.
Left Hand Power—Vic Darchinyan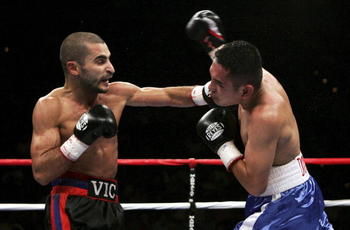 A lot of times lighter fighters get their knockouts thanks to accumulated punches rather than as the result of one or two bombs. Darchinyan breaks that mold just like he breaks bones.
The only thing that's been able to blunt the force applied by the Raging Bull is when he's moved up in weight too quickly. Otherwise, his wicked left hand makes him an absolute nightmare.
Keep Reading