Vincent"Action"Jackson Is San Diego's Super Charger!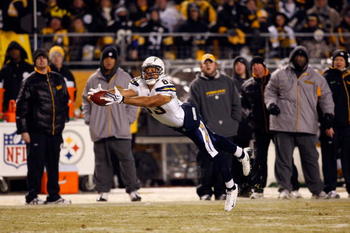 In his fifth year, Vincent Jackson has emerged as one of the NFL's premiere wide receiver's. Five years ago in his first year as a pro, Jackson had only three catches for fifty nine yards averaging 19.7 yards per catch. In 2009 he was one of the top receivers in the league with 68 receptions for his all time high 1169 yards and 9 touchdowns. Averaging 18.6 yards per catch, Jackson is one of the most dangerous deep threats in the league.
Jackson is Pro Bowl Bound!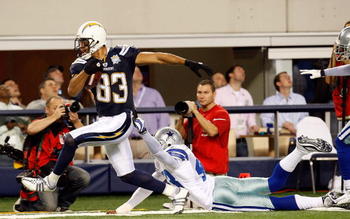 With Reggie Wayne of the Colts heading to the Super Bowl, VJ has called on to fill the slot. Wayne may have the notoriaty edge, but Jackson with his youth and size is the more able choice for next week's Pro Bowl. Many will debate Jackson not being in the top three.
A High School And College Superstar, NFL Stardom Is Next!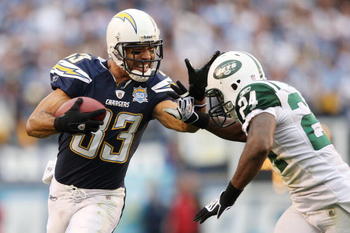 After a celebrated high school career and a 4.1 GPA, Colorado and Colorado State both passed up on Mr. Jackson. Instead, his college ball was played at Northern Colorado. A two sport athelete, VJ lit up the history books! 177 catches produced 3548 yards and 37 touchdowns. If AJ Smith is smart enough to Sign the free agent, barring injury, Jackson will be in the Charger Hall Of Fame.
Superior Size, Strength And Speed Gives VJ A Huge Advantage!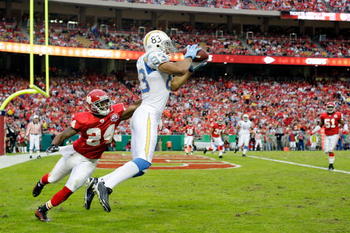 At 6'5 230 lbs, VJ is a nightmare to opposing defenders. With all the hype about the Jets secondary including Mr. Revis, Jackson again posted steller numbers.
Jackson Is San Diego's Next Superstar!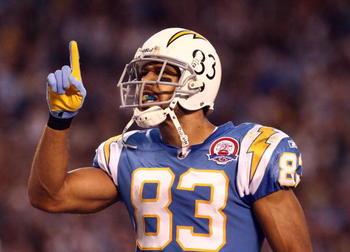 Jacksons career started slow and it wasn't till 2007 that his greatness started to show. Plagued by dropping balls that were very catchable, his consistentcy left a big question mark about his future roll as a Charger. But then came the playoffs and Jackson turned his game up a notch. Actually a couple of notches. Leading the NFL in postseason yardage, everyone started to take notice of the big man. In 2008 he posted his first 1000 yard season. And more impressively he did it again in 2009. The kicker is that half way through the season, teams started to double cover VJ yet he still got his numbers.
Amazing Grace! Nobody does It Like Vincent!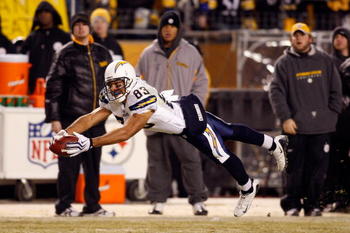 The fourth play of their first drive against the Steelers, VJ silenced seventy thousand plus with an amazing catch. His athletic ability is superior to other humans his size. Against the Broncos A few games before this catch, he blessed us with the most spectacular catch I've ever seen in the forty five years i've been watching football. At any level. He could be up their with Rice, Joiner, Alworth and all other Hall of Famers before it's all said and done with.
A Star On And Off The Field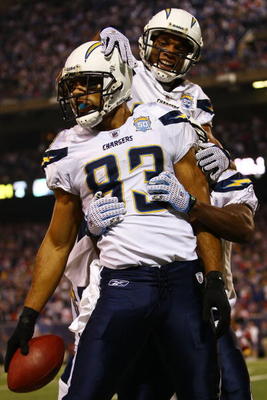 "JAX" donates his personal time off the field to serve the community. Helping other and kids give him a good sense of well being. Go to mycelebrities.com and get a "Action Jackson" t shirt . Procedes help support non profit organizations. Stay Tuned to the Jackson show soon to be playing in 2010!
Keep Reading

San Diego Chargers: Like this team?