Ranking the 2010 MLB Free Agents: Catchers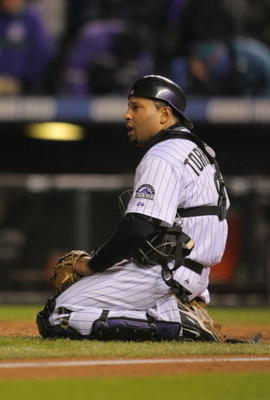 This MLB offseason has been somewhat quiet in the free agent market compared to recent seasons, though many big signings have been made, such as Jason Bay with the Mets and John Lackey with the Red Sox.
Many good free agents are currently still available in this year's market and many could be a big help to any MLB team. I felt the players were in need of ranking so I decided to rank the best players at each position.
This article features rankings of the best free agent catchers. There will be articles on every position in the near future.
5. Javier Valentin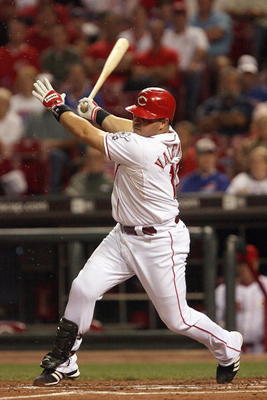 Valentin was not a member of any team last season, but was with the Nationals during spring training. It was a very tough decision at this spot because a former Silver Slugger in Michael Barrett is still a free agent but he does not make the ranks.
Valentin is a player that I feel is very underrated as an MLB catcher since he is a solid hitter and can field well frequently. Some teams may not look at Valentin, since he neither made the Nationals in 2009 and did not play at all in the majors last year.
4. Brad Ausmus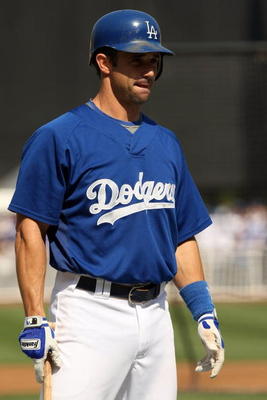 Brad Ausmus has had a great MLB career, but it is clearly on the decline since he is 50. Most recently, Ausmus played for the Dodgers.
Ausmus is a very good fielder and hit very well for the Dodgers, batting .296. He could bring a much needed veteran presence to any MLB team.
Ausmus is a three-time Gold Glove Award winner and is ranked ninth all-time in MLB history in games played at catcher.
A great team for Ausmus to go to would be the Mets because Omir Santos is not an established catcher, and Ausmus could bring a veteran's presence, not only helping Santos but bringing a much needed fielding catcher to the team.
3. Jose Molina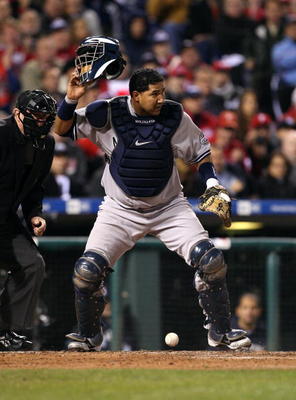 Molina is a member of the famous Molina baseball catching family: brother Yadier plays for the Cardinals, and Bengie, catches for the Giants. Molina has been a solid backup catcher for the Yankees since 2007, but the team decided to part ways after this season.
Molina had a subpar season last year, batting a mere .217 with 11 RBI, but is a pretty solid fielding catcher.
I could see Molina going to the Giants; however, the team may need a backup catcher for a year or so until Buster Posey is ready,. Also, Molina could play on the same team with his brother.
2. Rod Barajas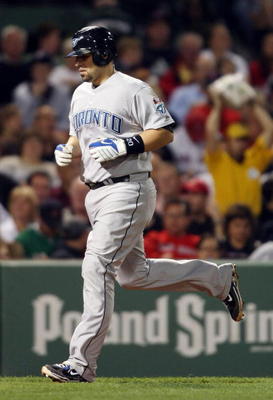 Barajas played more than any other catcher on this list last season. he started for the Blue Jays for most of the 2009 MLB season.
Barajas did not hit very well for average last season (batting .226), but hit very well for power with 19 home runs and 71 RBIs. Though Barajas is not a great contact hitter, he is a great fielding catcher.
I am surprised that Barajas is not still a member of the Blue Jays, but I definitely expect to see him get a good amount of playing time for a team this season.
1. Yorvit Torrealba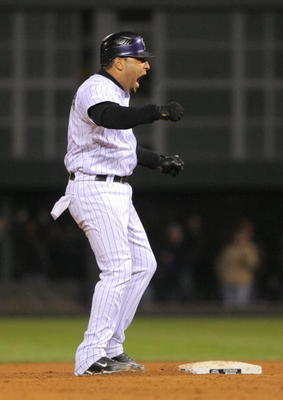 Torrealba has been a very good batter for the Rockies for the past couple of years but in 2009, he was sent to the bench for Chris Iannetta and only got 213 at-bats.
Torrealba batted .291 for the Rockies with 31 RBIs. I feel Torrealba is the second best catcher available in the offseason. I thought he could become a member of the Mets, but he may have problems with the team due to what they did to him two years ago.
However, the Mets recently decided they would stick with Omir Santos at catcher, and that leaves Torrealba without many options.
Keep Reading