Nancy Kerrigan Scandal: Brother Arrested for Father's Death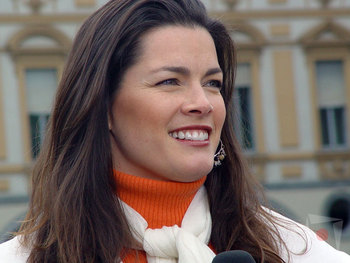 In a shocking bit of news this morning, former figure skater Nancy Kerrigan's father was pronounced dead and her brother has been arrested in suspicion of his death, according to multiple published reports.
Kerrigan is no stranger to controversy herself. Everyone is familiar with the scandal involving Tonya Harding, but here is a full look at her past leading up to the shocking turn of events involving her family.
The Beginning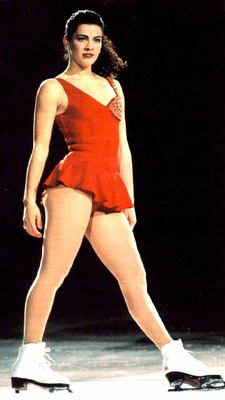 Nancy Kerrigan had one of the hottest starts to a career that you could ask for. Her first placement in a major international competition was at 21 in the World Figure Skating Championship where she took the bronze.
In the 1992 Olympics, the hot upstart took bronze again, followed by a silver in that year's World Championships. She was seemingly on her way to figure skating stardom.
The Incident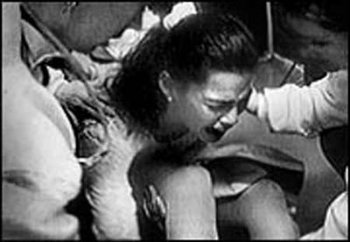 In one of the most bizarre "you can't make this kind of stuff up" turns in figure skating history at the 1994 World Championships. Kerrigan was assaulted on her knee, forcing her to withdraw.
Then it came to light that the attack came from the inner circle and the competition's eventual winner, Tonya Harding. Her ex-husband and bodyguard planned the attack, while Harding helped to cover it up.
The picture and the video of Kerrigan crumpled on the floor crying "Why? Why?" are forever burned into the annals of history.
Controversy Follows Kerrigan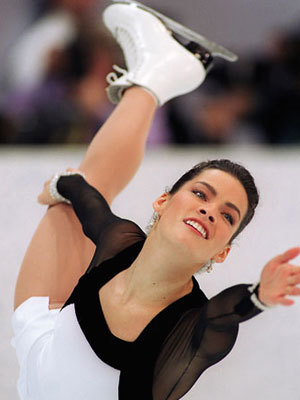 While waiting for Oksana Baiul to skate in the 1994 Olympics because officials misplaced her anthem, Kerrigan was told it was because Baiul was putting on her makeup. Kerrigan then made the comment that Baiul would just wreck it anyway, in reference to her tendency to cry after performances.
Then Kerrigan opted to skip the closing ceremonies to take part in her publicity parade with Disney World. There she was caught with her foot in her mouth saying, "This is dumb. I hate it. This is the most corniest thing I have ever done."
Retirement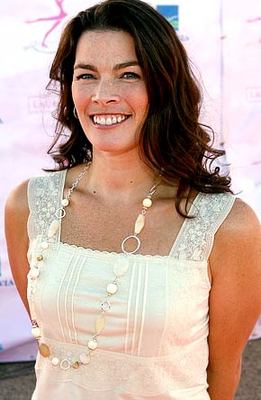 After the Olympics, Kerrigan retired from competition, showing up sporadically in Skating With The Stars and even in Will Ferrell's Blades Of Glory. But for the most part, Kerrigan has left the spotlight that had dealt so harshly with her before.
Nancy's Father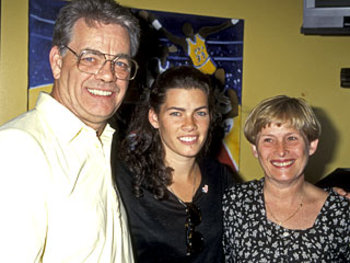 Today, Nancy's father Daniel,70, was found unresponsive in his home. He was later pronounced dead at the hospital.
His wife, Brenda, contends that it was a massive heart attack, but police are looking at Nancy's brother Mark, 40, who allegedly got into a fight with his father and may have assaulted him. Mark accused him of "faking it" when he collapsed.
Nancy's Brother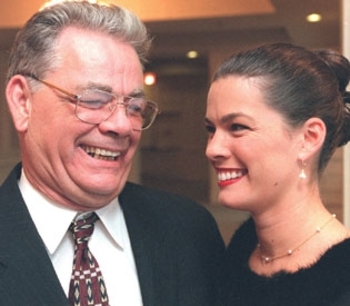 Mark Kerrigan has had a history of family trouble. In 2008, his parents sued him to recover money that he had borrowed from them.
Police reports say that Mark—intoxicated at the time of his arrest—wanted to use the phone but his father prevented him from doing so. Mark then struggled with his father, even putting his hands around his neck.
Mark is in court today, facing charges.
A Sordid History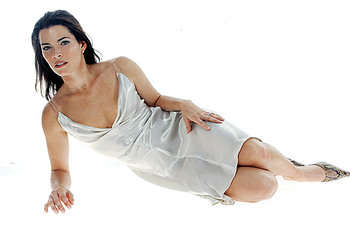 This incident with her brother and father is just the latest in what is becoming a crazy life story for Nancy Kerrigan.
First the attack, then her fall from grace in the skating community, and now her father's possible murder by her brother. Has there ever been a more embattled athlete in figure skating?
Keep Reading