Ten Myths About Notre Dame and the Big Ten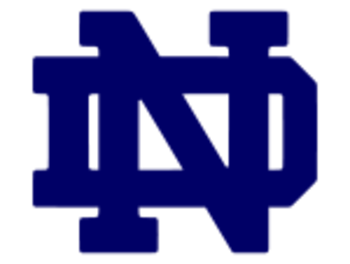 Any time the Big Ten decides to consider expansion, one school is always the first mentioned, especially by casual fans: Notre Dame.
This suggestion inevitably leads to a series of heated comments about whether Notre Dame should join the Big Ten, will join, should be forced to join, or should not be allowed.
However, many of the arguments depend on information that is simply not true. This article examines the most common of these claims and refutes them.
BCS Treatment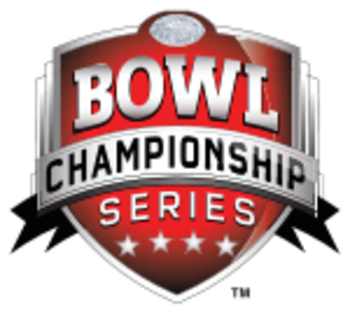 "ND should be forced to join a conference because they receive preferential treatment from the BCS."
Right now Notre Dame receives an automatic bid to the BCS if it finishes in the top eight of the BCS standings, while any other team needs to be in the top four.
While on the surface this rule seems slanted, many conference teams rated far below No. 8 receive automatic bids simply for winning their conferences.
Furthermore, many other big draw schools effectively have automatic bids if they achieve such a rating. I cannot imagine Ohio State, Florida, or Texas not in a BCS game if they are ranked No. 8.
For a more in-depth discussion of this point, see "Notre Dame and the BCS: The 'Notre Dame Rule'" by Michael Collins on this site.
TV Money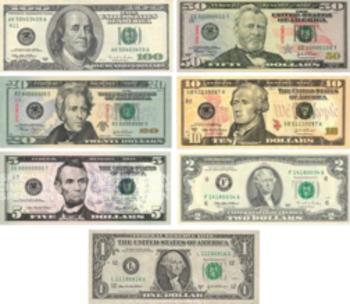 "Notre Dame makes too much money from its private television contract to even consider joining a conference."
When Notre Dame broke from the CFA in 1990 to sign its own contract with NBC to broadcast all of its home games, they received far more television money than any school. The comparison was not even close.
The comparison is still not close, but the direction it favors has changed.
According to SI's Stewart Mandel, the Big Ten splits about $212 million in television money among the conference members, or about $20 million per school. Other sources have Notre Dame's football contract at about $9 million, with an additional $1 million from its Big East basketball. The new contract goes up to $15 million, but still not near the Big Ten deal.
Thus Notre Dame has gone from first in the country to third...in the state of Indiana.
Note: For a very in-depth discussion of how Big Ten television revenue works and how that affects its expansion decisions, see this article.
BCS (and Bowl) Money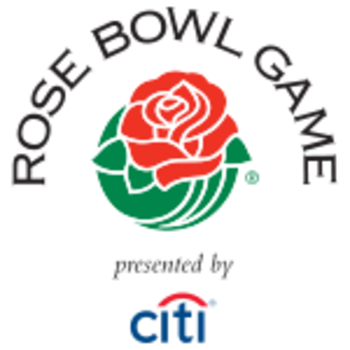 "Notre Dame would have a decrease in bowl money because it would have to share it with other schools."
"Notre Dame gets a disproportionate amount of money from the BCS."
First the facts: Notre Dame receives 1/66 of the BCS money, about $1.3 million, every year it does not make a BCS bowl (there are 65 BCS teams) and $4.5 million, the amount of money a second team from a conference receives, any time it plays in one of the games.
If it does not play in a BCS bowl, it can play in the Champs Sports Bowl (aka the new Gator Bowl) for $2.4 million once in the next four years. As a reference, every Big Ten team received $3.3 million in bowl money this year.
How do we compare these figures? Let's look over a four-year period. A Big Ten team would receive $13.2 million.
Suppose* that ND goes to the BCS once (11-1), the Champs Sports once (9-3), the Independence Bowl paying $1 million (8-4), and no bowl in the fourth year (6-6). Over this period the school would receive $3.9 million in default BCS money and $7.9 million in bowl appearance money, totaling $11.8 million.
So why does Notre Dame receive less bowl money than Indiana (who presumably went to zero bowls in the time period)?
In short, bowls favor conferences that can promise a team each year. Also, the conference Notre Dame has chosen to align with for bowl bids (Big East) has by far the worst selection of any of the major conferences. For example, next year the Big Ten will have three bowls with payouts greater than the Champs Sports, not counting any BCS appearances.
The end result of this discussion is that the BCS is roughly neutral and bowl payouts strongly favor conferences (that are not the Big East).
*Some readers might think that this estimation is due to an unrealistic expectation of Notre Dame's win/loss record.
For those readers who think it is too low, just remember this fact: The best four years in recent history for ND were '88-'91, when they won 40 regular season games. However, in no other non-overlapping four-year period since Ara Parseghian was coach did ND win more than 34 games, which is the number I use for my scenario.
For those who think it is too high, consider it as a demonstration that even if ND achieves this record, its bowl revenues are still less than any Big Ten team.
Uniqueness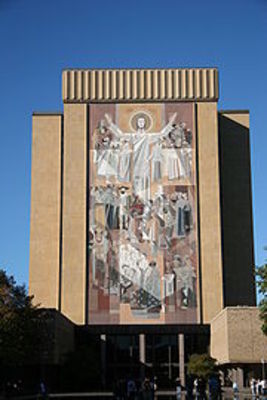 "If Notre Dame joins the Big Ten, it will lose its uniqueness."
Of all the myths, this one makes me the saddest. The very idea that changing who the athletic teams play threatens the educational and social mission of the university is insulting to anyone with any connection to the school.
The strangest part of this myth is that I often hear it from supposed ND fans. Effectively, they are saying, "ND's self-identity is so weak that playing a football game in Bloomington will irreparably damage it."
If that is true, then why are these people fans of such a school? Did Notre Dame become more like West Virginia or Louisville when it (mostly) joined the Big East?
Academics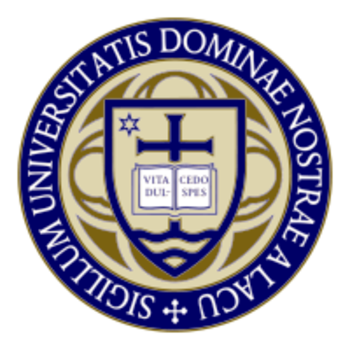 "Notre Dame is academically better than schools in the Big Ten" or "Notre Dame wouldn't benefit academically from being in the Big Ten."
In 1999, when Notre Dame was invited to join to Big Ten, the faculty senate voted 25-4 for a resolution supporting the measure. Why? In a word: research. The Big Ten is fundamentally a research consortium.
While ND has a stellar undergraduate reputation, its quality as a national research institution is much less (not enough Jesuits?). In terms of hard numbers, in 2008 Notre Dame spent $78 million on research. Big Ten universities spent $506 million on average.
Even the lowest spender, Indiana, was at $142 million. The second lowest was Iowa at $346 million.
Thus joining the Big Ten would be allying Notre Dame with highly regarded (and deep-pocketed) research universities. If you don't believe me or these numbers, just ask your nearest ND professor.
History
"Rockne would roll over in his grave if Notre Dame joined a conference."
"Independence is a big part of the tradition of the program and our identity."
As recorded in Rockne of Notre Dame: The Making of a Football Legend by Ray Robinson and other sources, Knute Rockne personally campaigned on several occasions to join the Big Ten.
If not for the stuffiness (and quite frankly anti-Catholic stances) of several of the contemporary administrators of the Big Ten, Notre Dame would have been a part of the conference for over 70 years now. Off and on into the 1970s ND tried to enter the conference, only to be rebuffed each time.
Though Notre Dame has always been an independent, the "historic" desire for independence is only about 25 years old. While that seems like a long time, I can think of another event that last occurred 22 years ago that ND fans still remember.
Rivalries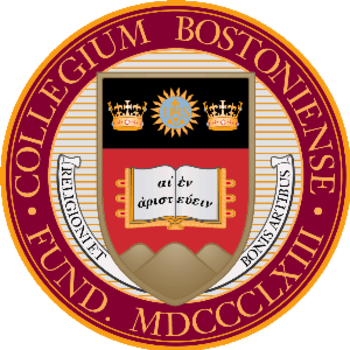 "If Notre Dame joins the Big Ten, it can keep all its rivalries."
Anyone who says this statement either has no idea how many rivalries Notre Dame has or cannot count to four. Under a four game non-conference schedule, ND would probably keep USC and maybe Navy but either have to drop others like Boston College and Army or schedule them once every two or three years.
Ironically, Notre Dame might not even maintain the Michigan game since Michigan already has two protected rivalries in the Big Ten (MSU, OSU).
Need Each Other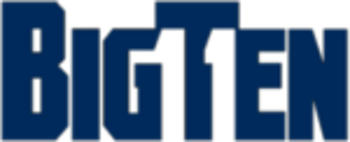 "Notre Dame needs to join a conference because (fill in the blank)."
"The Big Ten needs to add Notre Dame because (fill in the blank)."
Notre Dame is not desperate. It has consistently been rated as a top 20 university in undergraduate education and a top 10 in athletic department revenue and value. It has the largest fanbase of any school.
While many comments have been made about its athletic decline, it has gone to a BCS bowl three times in the past decade, putting in a very select group of schools.
The idea that Notre Dame will wither and die if it remains independent is more due to the imaginations of those who dislike it than to any form of reality.
Similarly, the demise of the Big Ten is also exaggerated. The conference has more BCS appearances than any other conference (21) and more wins (10) than every conference except the SEC.
In the past year, the conference split more shared revenue than any other, and every school in the conference is ranked in the top 100 undergraduate schools in USNWR and in the top 100 in the world in the Academic Ranking of World Universities.
Recruiting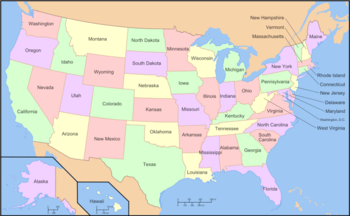 "If Notre Dame joined the Big Ten, they would lose their national recruiting base."
Over the last three years, 35 percent of Notre Dame recruits are from a Big Ten state. For comparison against Big Ten powers, Michigan had 55 percent, Ohio State had 53 percent, and PSU had 46 percent. Northwestern, the school in the Big Ten with the most similar undergraduate composition, had 53 percent.
The point? All the top-tier football schools in the country recruit nationally. While Notre Dame has the lowest local percentage, that fact arises more from the dispersed nature of Notre Dame fans and students than playing in a half-full stadium in Texas.
As SI's Andy Staples quotes a recent ND recruit: "Being Catholic and going to a Catholic high school, it's always a dream to go to Notre Dame."
National Fanbase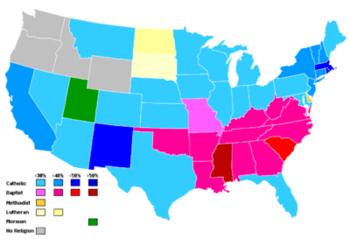 "Notre Dame will lose its national fanbase if it joins a conference because it will have to play more of its games in the Midwest."
I have no idea where this myth originates. ND's fanbase comes from the large Catholic population across the country that watches them on TV. The vast majority of its fans will never see a game in person, so its fairly irrelevant where they play so long as their games continue to be broadcast*.
If this myth were true, then ND would not play seven games a year in a small town in Indiana.
One often forgotten fact is that for much of college football history, a large number of schools were independent. In 1990, 25 schools, or roughly one quarter of Division I-A, were independent. If independence is the cause of ND's national fanbase, then each one of those schools should also have had a national fanbase.
* A mini-myth here is that Notre Dame's games would be on the Big Ten Network, which would then not be available to much of the country. First, very few ND games would be on BTN (probably one to two a year, the ones against schools like Tulsa and Western Michigan).
Secondly, the moment an ND game is scheduled to be on BTN, every ND fan in the country will be on the phone with their cable company demanding that BTN be a part of basic cable. In some sense, this fact is the primary reason the Big Ten wants to add ND.
Note: The blue states on this map are states with a plurality of Catholics, with darker blue being a larger percentage.
Conclusion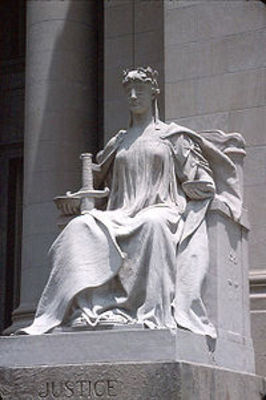 Looking back at this list, I realized that that a reader could view several of my myth explanations as an argument that Notre Dame should join the Big Ten. I am not making this argument. In my evaluation of this article, I have three points.
First, Notre Dame's uniqueness is not solely or even primarily due to its independence. To believe otherwise is to be unaware of history and denigrating to the university (which likely describes a lot of commentators of this topic, but I digress).
Secondly, over the past 20 years the structure of college football has inexorably shifted towards the power of conferences over independents, especially in terms of resources (i.e. television and bowl money). While monetary gain should never be the goal of collegiate athletics, the missed financial opportunities should be understood when making the decision.
Finally, many reasonable arguments exist for why Notre Dame should not join a conference (including the potentially discussion-ending lack of cultural fit), but I would hope readers of this article will no longer employ the ones debunked in here.
Credits: This slideshow was inspired in part by Eric Murtaugh's "A Match Made in Purgatory: Notre Dame and the Big Ten" and Mike Muratore's "Notre Dame and Big Ten Expansion: A Tempting, but Tricky Proposal" on this site.
Keep Reading

Notre Dame Football: Like this team?