The Most Underrated Player in the NBA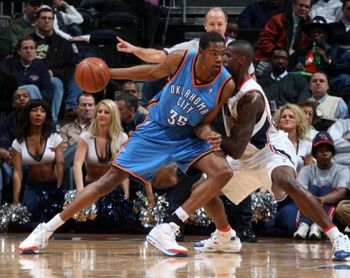 You watch the games, read the analyses, and select him in your fantasy league earlier than the average NBA fan. He is your team's "underrated" player who never seems to get his due.
Whether he is perpetually on the cusp of MVP talk but never a true contender, unfairly passed over for the Sixth Man award, or he is among the best "glue guys," people never give him the credit he deserves.
Now's the chance to get your favorite underrated player the respect he is due.
Use the comments section to make a case for the most underrated player in the following slide show.
Remember, part of the game is to prove why other people's choices don't match up to yours. Be sure to return and defend your selection to other Bleacher Report fans.
*When you're done commenting on who the NBA's most underrated player is, be sure to stop by and check out my article on the league's most overrated player: http://bleacherreport.com/articles/332283-the-most-overrated-player-in-the-nba.
Atlanta Hawks - Marvin Williams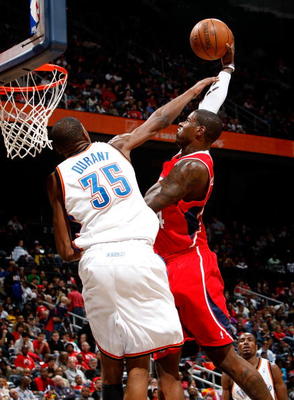 Marvin Williams has proven that he has the hops and explosive slashing moves to challenge the league's quickest defenders.
Williams can be streaky but has been known to spark crucial Hawks drives and is clearly a top choice for "most underrated" by Atlanta's fans.
Boston Celtics - Rajon Rondo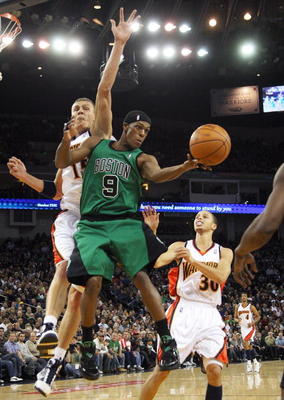 Rajon Rondo is certainly well known, but has failed to receive the respect owed to a championship point guard.
The league consensus seems to be that Deron Williams and Chris Paul are the two best young point guards in the league. Rondo, however, has more rings than both of them combined.
Rajon Rondo's most glaring weakness, his lack of a reliable jump shot, has been a focal point for him this season and he is more regularly knocking down three pointers or taking the ball hard to the rim in order to punish opposing teams' schemes that call for cheating off of him.
Charlotte Bobcats - Gerald Wallace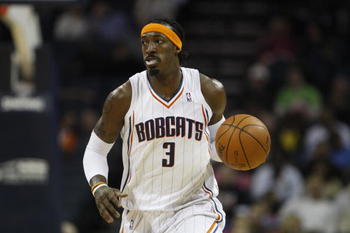 Gerald Wallace is easily the most productive "Wallace" in the NBA. So why is it that he's also the least well-known by fans?
Wallace has matured greatly over the past few years and is regularly seen diving on the hardwood and into the second row of seats in the Time Warner Cable Arena to chase down a loose ball.
The Bobcats' most devastating offensive weapon is averaging a double-double this season while playing within Charlotte's new offensive schemes.
He can hang with the league's elite small forwards but is rarely mentioned in the same breath as them.
Chicago Bulls - Luol Deng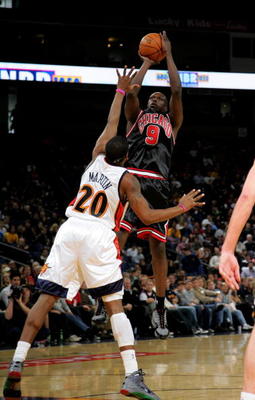 Luol Deng was mentioned just a few years ago in what seemed to be credible rumors of a Kobe-to-Chicago offseason trade.
His offensive abilities have been well publicized, yet little has been heard of him this season as he puts up a career high 17.7 PPG.
This month, he has averaged over 20 PPG in his last five games while playing with a fractured thumb. Where are the ESPN stories for Deng? If Kobe plays with a hangnail, it leads on Sportscenter.
Cleveland Cavaliers - J.J. Hickson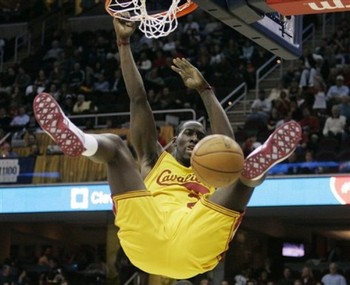 J.J. Hickson is known by Cavaliers fans as a fearless power forward.
Playing an increasingly important role on one of the league's best teams, Hickson seems to relish the opportunity to match up against the league's best squads and bang boards with the likes of Kevin Garnett and Pau Gasol.
Dallas Mavericks - José Juan Barea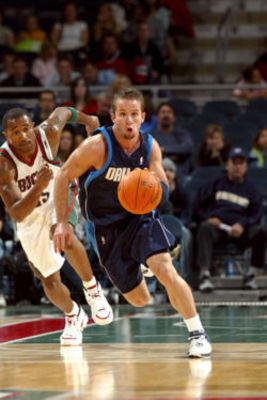 José Juan Barea, once thought to be the Maverick's victory cigar, is playing a crucial backup point guard role behind Jason Kidd.
The perfect compliment to Kidd's herky-jerky physical style, Barea comes off the bench, speeds past unsuspecting foes, and displays immense confidence driving to the basket and challenging the league's top big men.
Denver Nuggets - Ty Lawson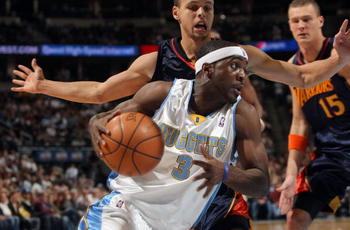 Denver Nuggets rookie, Ty Lawson, has already has his fair share of challenges. Upon returning from a sprained ankle, Lawson experienced an offensive slump for several games.
Lawson has shown, however, that he has what it takes to play with the leauge's best now, not later in his career.
In a game against the Clippers this past week, he notched 11 points, six rebounds, four assists, and a steal without turning the ball over.
Denver fans, as well as those who cheered for him at UNC, know that his potential upside is among the best of any young player in the league.
Detroit Pistons - Jason Maxiell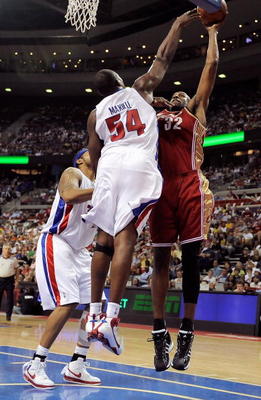 Jason Maxiell is among the best defenders on this list. Detroit fans know him as their "glue guy." After the departure of the last player to fill this role, Antonio McDyess, Maxiell stepped up without missing a beat.
After defending the likes of Charlie Villanueva, opposing players are not the least bit relieved when they look to the scorer's table only to see Maxiell waiting on a bent knee to replace the starting power forward. He is a player that focuses on giving 100 percent of his effort on every play.
Golden State Warriors - Corey Maggette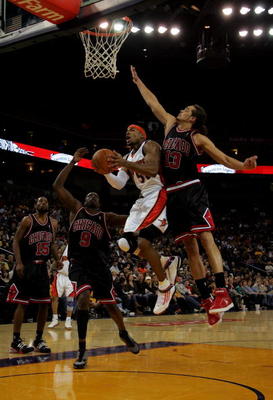 Once thought to have hit his ceiling and too injury-prone to be a first or second option in the NBA, Corey Maggette is proving his critics wrong.
In what has been a particularly rough season for the Golden State Warriors, Maggette has found the best form of his career.
Maggette is shooting 54 percent from the field and averaging over 20 PPG. In his last five games, he's scored an average of over 30 points.
Although his three-point shooting has been dreadful, Maggette's ability to get in the lane has fit in nicely for the team's run-and-gun style.
Houston Rockets - Carl Landry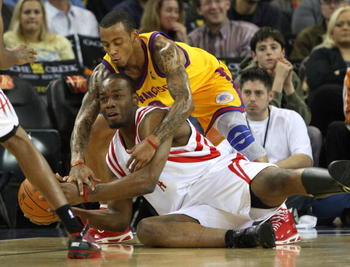 It's quite possible Carl Landry gets the least publicity out of players averaging at least 16 PPG. His effort and passion for the game certainly aren't the reason for this.
Landry has mentioned in interviews that he doesn't mind the relative obscurity when he plays on the road or faces a new defender.
By the time they realize what's happening, Landry's well on his way to kick starting a Houston drive while playing every defensive possession like it's his last.
Indiana Pacers - Brandon Rush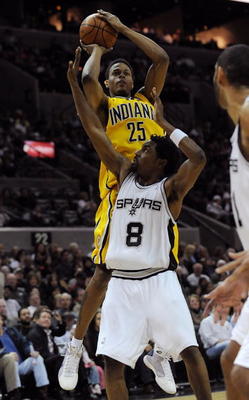 You may know Brandon Rush for his late-game heroics while playing for Kansas in the National Championship game.
If Rush and his faithful Pacers fans have anything to say about it, his most famous shot to date will be quickly forgotten.
A rising star on Indiana's bench, recent games have seen an increase in minutes, touches, and productivity. All are signs that Indiana has big plans for this rising NBA star.
Los Angeles Clippers - Marcus Camby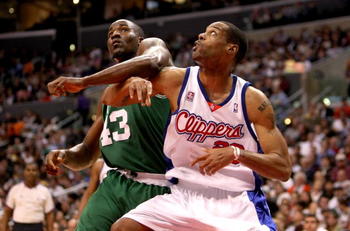 If Marcus Camby is supposed to be less intense or effective due to his age, no one bothered to tell him.
Camby continues to play at a level that results in near- constant trade talk despite his growing years and large salary. Simply put, Camby is a stopper.
Last week against the Chicago Bulls, Marcus Camby pulled down 25 rebounds at home.
Los Angeles Lakers - Shannon Brown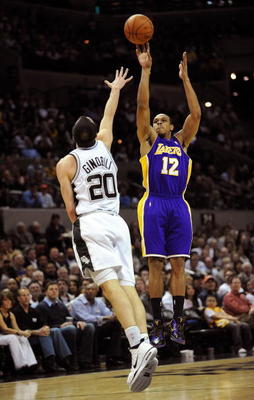 Shannon Brown is having the best year of his career. Serving as a backup point guard for the defending champions, he has seen his minutes and points increase as the season continues.
In January, Brown averaged over 10 PPG and notably dropped 22 points on Orlando in the Lakers' win last week.
Memphis Grizzles - Marc Gasol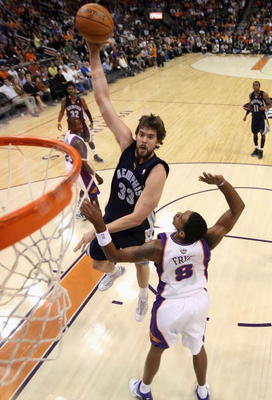 Marc Gasol averages nearly a double-double and is a much-needed constant on a Memphis Grizzles team that is far less consistent.
Among the league's top centers, his name is mentioned so little in discussions of top big men that you'd think Pau was an only child.
Memphis fans know how skilled the "other" Gasol is, and they are grateful to have a player of his caliber during a particularly rough season.
Miami Heat - Udonis Haslem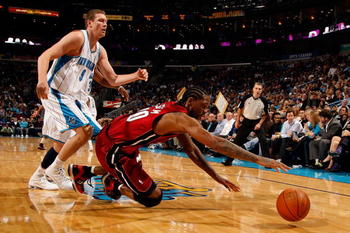 Udonis Haslem is experiencing a renaissance year. Haslem has become an important piece of the Heat's increasingly competitive squad in the Eastern Conference.
Never mentioned among the league's top power forwards, Haslem displays night in and night out that he can hang with the best of them, while having the maturity to defer to the best offensive option on any given possession.
Milwaukee Bucks - Andrew Bogut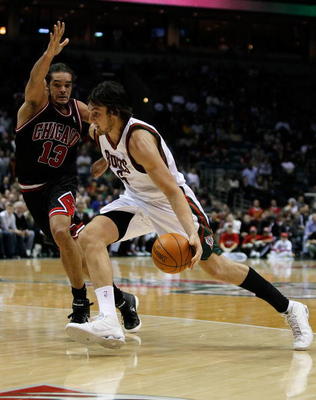 The Milwaukee Bucks' starting center, Andrew Bogut, is having the best month of his four-year career. In January, Bogut has recorded a double-double in every game but two.
Bogut's numbers this year (15.4 PPG, 10.5 RPG, & 2.1 BPG) are the best of his career. A year marred by injuries and subpar performance for Bucks fans has been made a bit better by watching their big man outperform the expectations put upon him by league critics.
Minnesota Timberwolves - Al Jefferson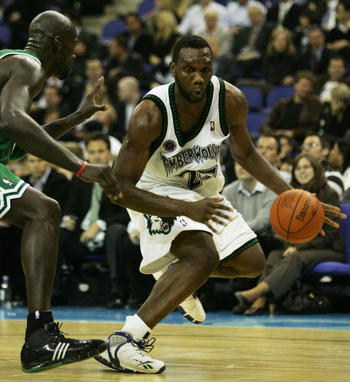 Al Jefferson combines the athleticism of a small forward, the body of a center, and the foot skills of a Hall of Famer in order to create what has been the development of the most fascinating big man in the NBA.
Unlike one-trick ponies like Dwight Howard and Andrew Bynum, Al Jefferson has the range of a guard and the ability to fake out any defender in the paint.
Jefferson first came into the bulk of the league's consciousness when he was included as the main player in a seven-man swap for Kevin Garnett.
Now, Jefferson displays Kevin Garnett's midrange type of game with the added advantage of foot skills honed under the the league's player with the most diverse post moves in its history: Kevin McHale.
Jefferson went down with a knee injury in the 2008-09 season, but not before dominating the league's elite centers and power forwards and earning much praise.
After a particularly difficult rehabilitation, Jefferson has spent January absolutely abusing players assigned to guard him.
The Minnesota center has five 20-10 games this month and looks to be a force in the West for years to come.
New Jersey Nets - Yi Jianlian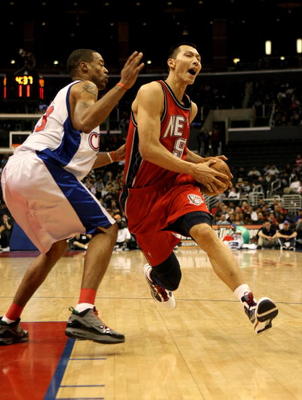 It's a difficult year for Nets fans to see the silver lining to historically dark clouds rolling over the Garden State. Yi Jianlian has begun to come into his own this season though, and it's given fans at least one reason to tune in.
Draft questions about the legitimacy of Jianlian's age, abilities, and whether or not he could handle the NBA game have begun to fade as he continues to improve and separate himself from the pack.
New Orleans Hornets - David West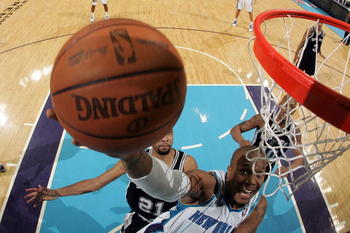 Maybe David West can't be considered "overrated" after being labeled as such frequently over the past few years. New Orleans fans would beg to differ.
Other power forwards who put up similar numbers see far more positive press than West and are mentioned alone rather than as the lesser half of a league leading duo.
West has proven that he has what it takes to play at a high level and Hornets fans seem to believe it's about time that he gets the press he deserves for his individual efforts as well as those made on behalf of his team.
New York Knicks - David Lee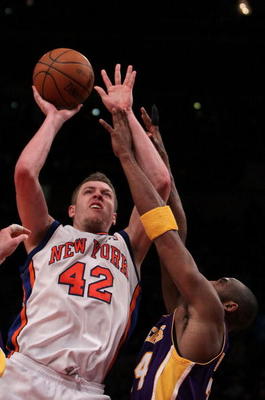 Yes, I'm sure you all saw this one coming. What more does a guy have to do before being mentioned with the best centers in the game? It seems apparent that David Lee will always be "that other center" until he is a member of a contender.
One question Knicks fans would love for everyone to ask themselves is, "Which sounds better in 2010-11: LeBron and Shaq or LeBron and David?" Lee is among the gutsiest and hardest playing individuals in the league, yet he rarely gets true credit for his work, only honorable mentions.
Oklahoma City Thunder - Kevin Durant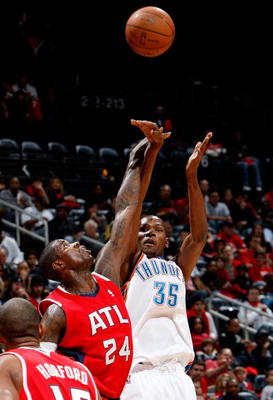 Kevin Durant is the best all-around player on this list. The Oklahoma City player is averaging over 29 PPG and has a skill set the league hasn't seen in years. The ceiling for Kevin Durant is arguably as high (if not higher) than that of Kobe and LeBron.
Sure some may disagree, but if he reaches the level of dominance in the NBA that he experienced in college (and his results certainly seem to suggest that it's possible), there's no telling how great he truly could be.
What is unclear is why a likely future Hall of Fame player (as long as he stays healthy) is never mentioned in the MVP conversation or as a legitimate contender to steal the "King's" throne before he ever actually reaches the top himself.
While Oklahoma City may toil in obscurity right now, it is a matter of months, not years, before this team unleashes a dominant run through the established franchises to earn its spot among the perennial contenders for years to come.
Orlando Magic - Jason Williams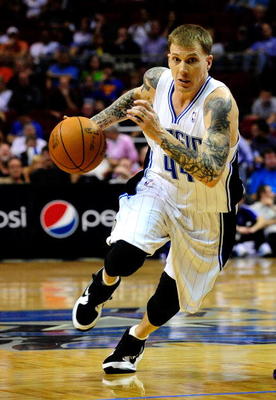 After coming back from a brief retirement, Jason Williams has found himself in a position to prove that his title in Miami was not a fluke. Never mentioned in conversations about today's best point guards, Jason Williams won a ring leading the Heat to their first title and has jumped right back in with a potential contender.
Philadelphia 76ers - Marreese Speights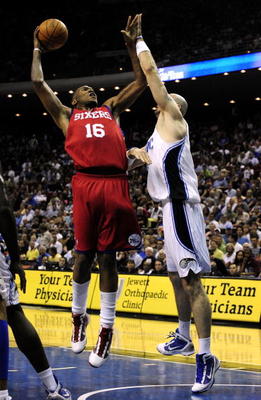 Marreese Speights certainly isn't a household name. Yet. A second-year center for the 76ers, he has already begun averaging more than 10 PPG and 4.7 RPG.
With all of his statistics trending upward and a more defined role in Philadelphia's game plans, the coaching staff and fans alike expect to continue seeing big things from Speights.
Phoenix Suns - Goran Dragic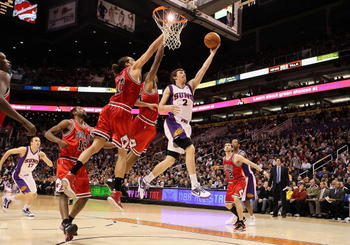 Goran Dragic, backup point guard for the Phoenix Suns, could pass as a poor man's Steve Nash if you are a casual basketball fan. If you know the game a bit more, you'd know there's nothing poor about Dragic's game.
It took a single game versus the Hawks for Dragic's name to be forever etched in my mind. The second-year player from the former Yugoslavia has show incredible promise and even glimmers of greatness as he steps off the bench and into two of the biggest shoes at the point guard position.
Portland Trailblazers - LaMarcus Aldridge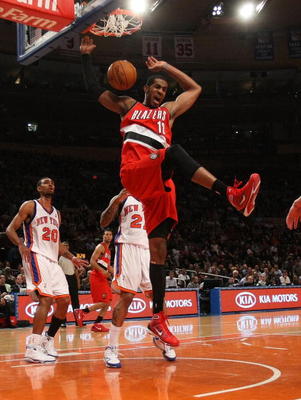 Long rumored to be the "full package," LaMarcus Aldridge has shown in the 2009-10 season that fans no longer have to wait to see his potential. It's on display every night Portland laces up their high tops and hit the court.
Aldridge is averaging nearly a double-double with 16.3 PPG and 8.3 RPG. A potential star in years to come, he has fared well in head-to-head battles with the league's top big men.
Sacramento Kings - Donte Greene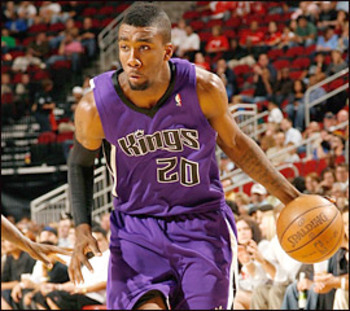 Donte Green, a second-year player for the Sacramento Kings, has found a rhythm and is averaging over 8 PPG.
He has seen an increase in minutes which is a good sign for him on a non-contender that is overflowing with small forwards.
Kings fans know what Greene is capable of and what he achieved while at Syracuse and are awaiting a time when he garners the respect that they know he will one day command.
San Antonio Spurs - DeJuan Blair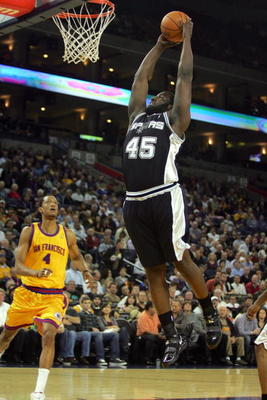 DeJuan Blair didn't take long to get accustomed to the NBA game. After a dominant season with Pittsburgh, Blair had the good fortune to get drafted to the team with one of the greatest all around big men of all time.
Under Tim Duncan's watchful eye, Blair has exploded onto the professional scene averaging 7.1 PPG and 6.5 RPG with a noticeably more balanced game than the one displayed in his college days.
If he continues to slim down and work on his conditioning, he will prove to be a match-up nightmare for virtually every other team in the league.
Toronto Raptors - Jarrett Jack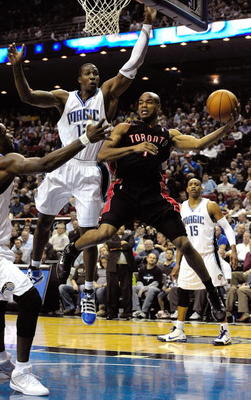 Jarrett Jack is experiencing one of the best years of his career. Toronto has suited him well so far as he has enjoyed almost 30 minutes per game and is boasting some of the best stats of his career.
Jack is playing well within the team game and complements Chris Bosh incredibly well despite his reputation for being a me-first point guard. Although he's no Steve Nash, his assists are up this year as well as virtually every other important statistical category.
Utah Jazz - Mehmet Okur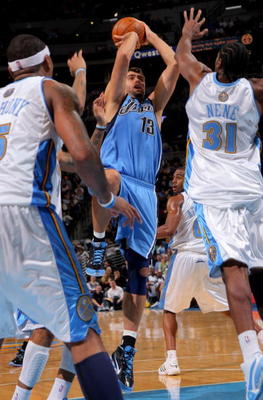 Although Mehmet Okur has hit rocky patches during his time in the NBA, he is becoming increasingly more efficient with his scoring. The consistency that Okur provides the Jazz is a crucial factor in close games.
Okur is set to take whatever responsibilities Utah is willing to place upon him. Fans that I have spoken to tend to believe he has the ability to be a go-to guy and a power down low in the Western Conference.
Washington Wizards - Nick Young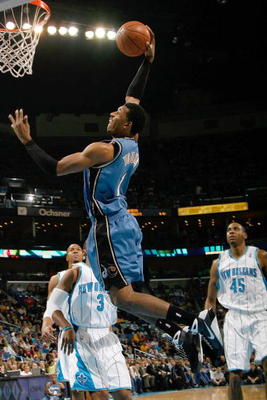 Nick Young is the explosive force that the Washington Wizards will be looking to defer to as the team attempts to pull itself out of the Gilbert Arenas fallout. Young, however, has not been completely uninvolved.
Although there is excitement about the capabilities this young player offers the Wizards, he will need to focus on staying out of trouble in order to maximize his full potential.
Young has been crucial in several wins and has shown flashes of greatness and often displays his athletic ability to the delight of those in attendance.
Keep Reading