Top 10 Breakout Players in College Basketball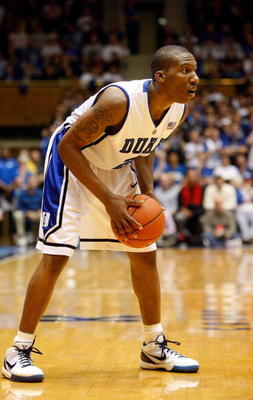 College basketball is barely past the midway point on the season, with many unknown players coming into the spotlight and breaking onto the national scene.
With around 320 Division I teams, it is easy to overlook a potential star at the beginning of the season.
Now players have had a chance to prove their worth, and many relative unknowns from last season have done just that.
This is a ranking of the top 10 breakout players of the 2009-2010 season. They are judged on talent, production, and the impact they have made this season as opposed to last. Freshmen and transfers are not included
I do not consider players like Duke's Jon Scheyer and North Carolina's Ed Davis to be pure "breakout" players, therefore they are not ranked. Scheyer has improved his numbers from last season, but was still well respected and well known last year. Davis played limited minutes last season and has greatly improved his numbers with more playing time, but we all saw it coming.
Honorable Mentions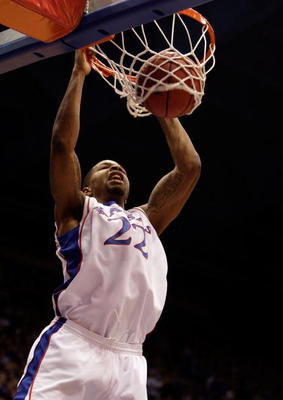 Players who just missed the cut:
Tweety Carter – Baylor
Marcus Morris – Kansas
Kim English – Missouri
Austin Freeman – Georgetown
Malcolm Lee – UCLA
Larry Drew II – North Carolina
Draymond Green – Michigan State
Travis Leslie – Georgia
Jason Love – Xavier
Storm Warren – LSU
10. Jon Leuer – Wisconsin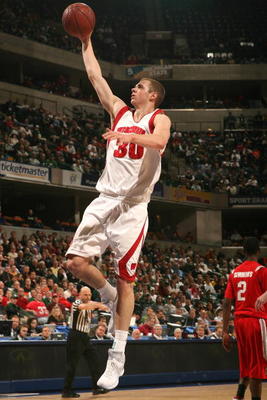 With the departure of Marcus Landry and Joe Krabbenhoft, Leuer inherited the top position on the Badger's frontcourt. He has made the most of the opportunity, averaging 15.4 points, 6.2 rebounds, and 1.8 assists per game, although he is out indefinitely after breaking his wrist in a win against Purdue.
9. Kevin Jones – West Virginia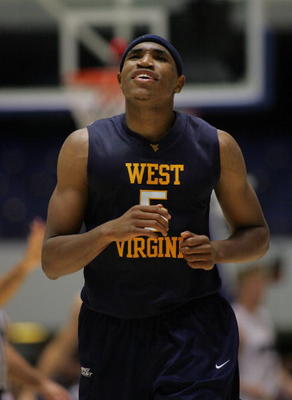 Devin Ebanks was all the rage after last season, with many experts predicting he could have been a lottery pick in the NBA draft should he have left early. He decided to stay, and missed the first three games of the 2009-2010 season due to "personal issues." Jones stepped in as the go-to big guy for the Mountaineers, and has not let up since Ebanks' return.
8. Ishmael Smith – Wake Forest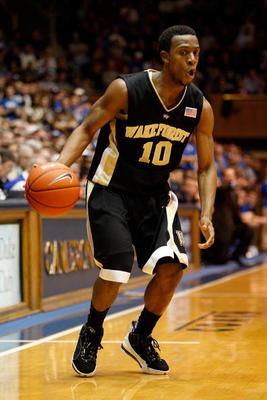 Jeff Teague bolted for the NBA draft after his sophomore season, leaving Smith as the floor leader for the Demon Deacons. He has taken full advantage, nearly doubling his points, rebounds, and assists per game totals from last season.
7. Jacob Pullen – Kansas State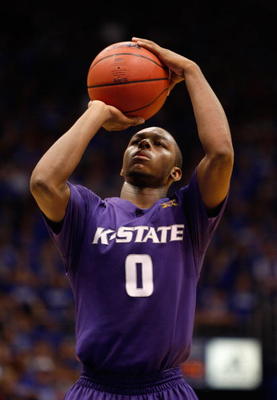 Pullen has become one of the best shooters in the Big 12, as well as one of the leading scorers. He has had back-to-back tough shooting games against Texas and Oklahoma State, but that should not leave you with the wrong impression.
6. Nolan Smith – Duke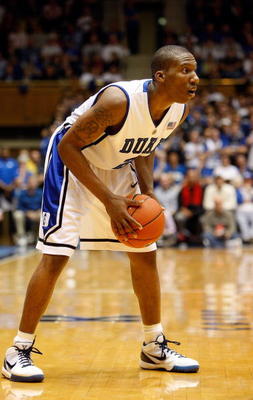 After Elliot Williams transferred to Memphis, the Blue Devils were left with two true guards, with Jon Scheyer moving to the point guard position. This meant the unproven Smith would have to become a go-to scorer, and he has done just that.
5. Tracy Smith – North Carolina State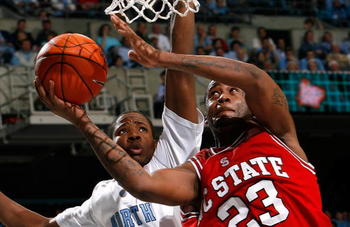 Most people assumed the Wolfpack were a non-factor in the ACC this season as the unknown Tracy Smith was their leading returning scorer. Smith has stepped up in a big way, most recently in a strong win against Duke. He has nearly doubled his points and rebounds per game totals from last season.
4. John Shurna – Northwestern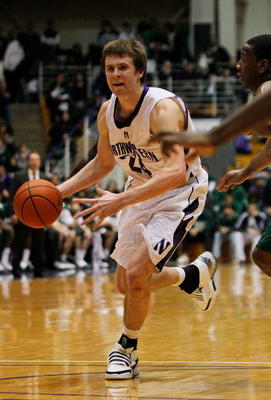 Hardly ever is Northwestern anything but an afterthought in college basketball, and things weren't looking bright when star Kevin Coble was sidelined for the season with an injury before it even started. Shurna leads the Wildcats in points and rebounds on his way to possibly a spot on the All-Big 10 first team.
3. Ashton Gibbs – Pittsburgh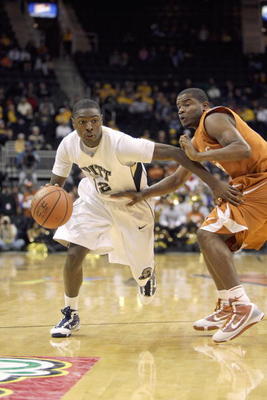 Pittsburgh lost its core of three star players in the offseason, and was picked by most experts to finish in the bottom half of the Big East. Gibbs has taken over as the new floor leader for the Panthers, and is one of the best free throw shooters in the nation at 93 percent.
2. Landry Fields – Stanford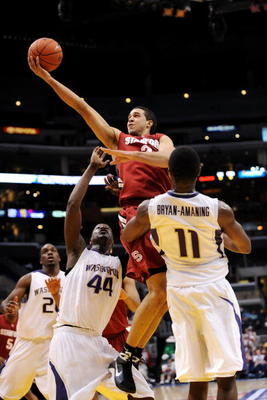 There may not be a grittier player in college basketball than Fields. He leads the Cardinal in points, rebounds, steals, and is second in assists. He has also led Stanford to a winning Pac-10 record early on.
1. Klay Thompson – Washington State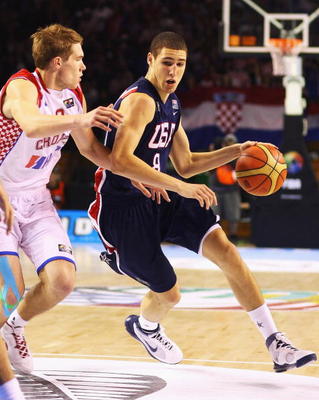 The son of former No. 1 NBA draft pick Mychal Thompson, Thompson is one of the elite shooters and scorers in college basketball. He ranks seventh overall in points per game in the nation, first among sophomores. He also ranks second on the Cougars in rebounds and assists.
Keep Reading