At the Movies: A Look at Some Possible Films Starring Your Favorite NHLers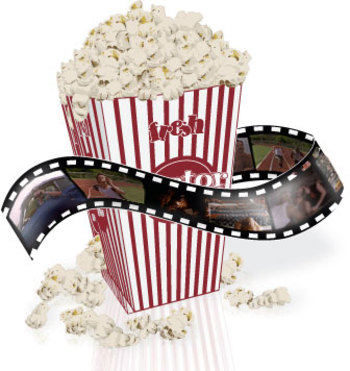 NHLers sometimes act on the ice, so why not make the transition to the big screen.
I mean who can forget such memorable performances like Cam Neely as the character "Seabass" in the movie Dumb and Dumber, or Marty McSorley as a pilot in Con Air.
On that note I decided to give the Bleacher Report readers a sneak peak at some new movies coming out in 2010 starring some of your favorite NHL players.
Alex Burrows and Stephane Auger star in a remake of Bon Cop Bad Cop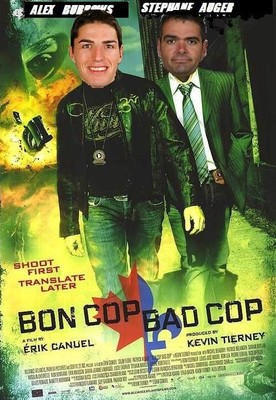 After Alex Burrows embarrassed Stephane Auger by taking a dive in a game against the Nashville Predators, Auger took it upon himself to call Burrows on some questionable penalties in the next game he worked between the two teams.
Burrows's acting skills were so good that producer Kevin Tierney called him up to see if he would like to take part in the hilarious remake of the film Bon Cop Bad Cop and the result was golden.
The onscreen chemistry between the two rivals that of Tom Cruise and Nicole Kidman in Eyes Wide Shut.
It is a must see for any moviegoer!
Rated PG13 for some swearing in french.
Sean Avery in Don't Mess With The Zohan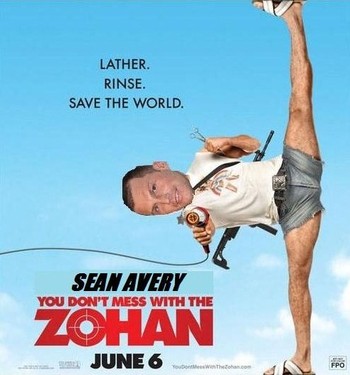 The premise is simple, a hockey player from Canada who has always wanted to be a hairdresser moves to New York.
It is a great comedy that I would say the entire family could enjoy, but Avery makes obscene gestures throughout the film and refers to his costars Elisha Cuthbert and Rachel Hunter as "sloppy seconds" at one point in the movie.
The Edmonton Oilers in Major League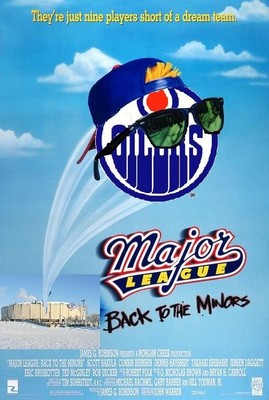 After years of struggling, the Oilers management decide they want to have the number one pick in the draft, so they decide to do everything in their power to make the team lose. Which includes hiring a coach that has an old style way of thinking, making a deal for a player that doesn't want to go there, and creating all sorts of hijinx that will ensure they land the highly touted player.
Truly something the entire family can enjoy, though I don't know if it's worth $100 a ticket.
Darcy Tucker Stars in Dirty Work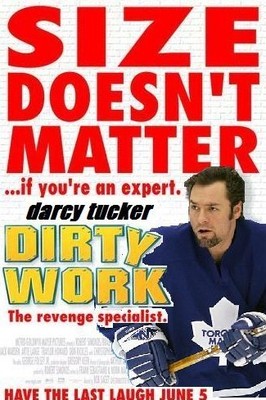 After being concussed from a hit by the Carolina Hurricanes Tuomo Ruutu, Darcy Tucker seeks his revenge and gets it when the two square off on Jan. 8, 2010, in their first meeting since the incident.
Tucker also scores two points against his former team the Toronto Maple Leafs helping his new team in Colorado to a 4-1 win.
A enjoyable movie for any Darcy Tucker fan, if there are indeed any out there.
George Laraque and Bob Gainey in Fighting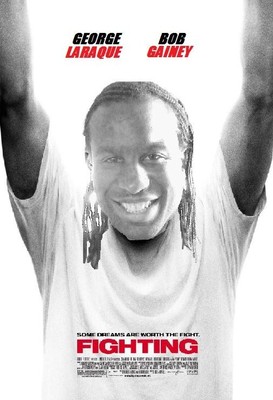 A fighters dreams are shattered (George Laraque) as his promoter, played by Bob Gainey, wants him to fight guys out of his weight class.
Will he fight smaller guys and break the code, or will he do whatever it takes to live out his dream.
I guess we all know how this ends, and it went on forever, a year and a half in fact.
Tyler Myers in My Giant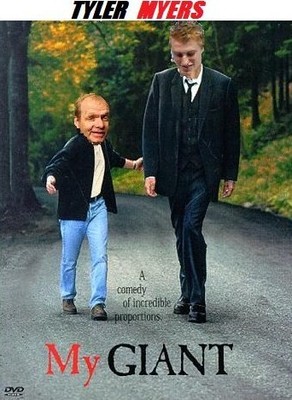 After years of repeatedly losing their top players to free agency, the Buffalo Sabres GM Darcy Regier set's out on a search for a player who can be the clubs cornerstone.
He travels all the way to western Canada to find a giant American born defenseman and lures him to the NHL.
If that isn't the makings of a great movie, I don't know what is.
Alexander Ovechkin in the Animated Classic The Incredibles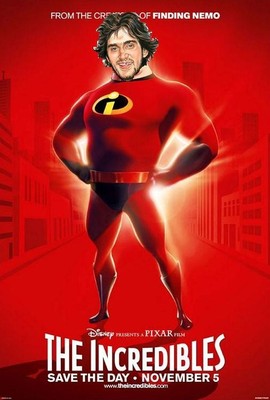 Alex Ovechkin offers his voice overs as a super hero that can do anything he wants, similar to how he plays on the ice.
The only thing better than watching Ovie play is listening to him talk, which makes this an instant classic.
Rated G for "is good!"
Theoren Fleury, Eric Staal and Jordan Staal in the Hangover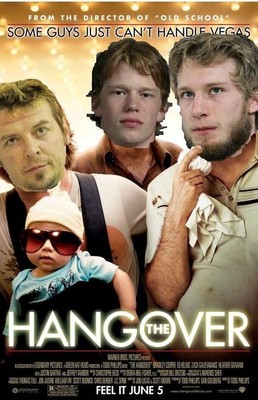 What do you get when you have a Staal brothers' bachelor party and the always down for a good time in Vegas Theoren Fleury?
You get one hell of a funny movie, along with a book deal.
Though at the end nobody gets arrested.
Keep Reading