Top Shortstops in New York Mets History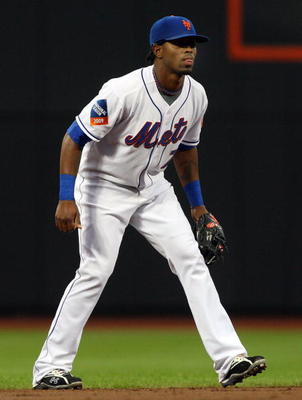 Shortstop hasn't been a very successful position in the New York Mets history. There are only six standouts who have played the hot corner full time as a Met.
Four of those six helped the Amazin's win a National League Championship, and three won the World Series with the Mets. One of the six is becoming one of the greatest shortstops of all time.
3. Rey Ordonez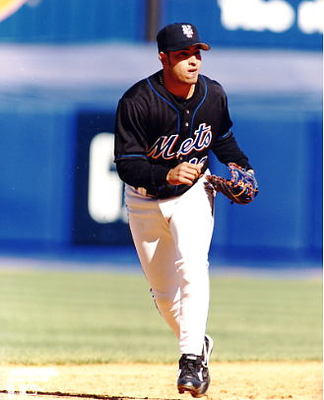 The Numbers:
G - 916
AB - 2937
R - 275
H - 720
2B - 115
3B - 17
HR - 8
RBI - 260
SB - 28
BB - 187
BA - .245
OBP - .290
SLG - .304
3x Gold Glover
When Rey Ordonez arrived from Cuba, he was praised as the next Ozzie Smith, and Ordonez didn't disappoint. Ordonez's first four seasons were as good if not better than Ozzie's. Rey was the best defensive shortstop in his first four seasons, winning three Gold Gloves compared to Ozzie's two.
Although compared to Smith, Ordonez struggled on the offensive end. In his seven years with the Mets, he batted .245 with a .290 on-base percentage and a .304 slugging percentage.
Ordonez was traded by the Mets to the Tampa Bay Devil Rays because of his struggling offensive numbers and a fallout with the Mets' faithful.
Ordonez played 34 games with the Devil Rays, batting .316 with a career high three homers. He then played 23 games with the Cubs in 2004 before his career ended.
2. Bud Harrelson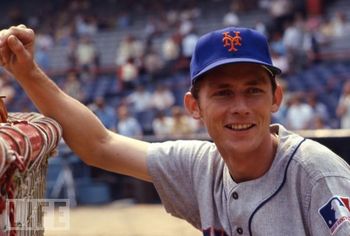 The Numbers:
G - 1322 (2nd)
AB - 4390 (2nd)
R - 490 (10th)
H - 1029 (5th)
2B - 123
3B - 45 (3rd)
HR - 6
RBI - 242
SB - 115 (8th)
BB - 573 (2nd)
BA - .234
OBP - .324
SLG - .287
1x World Champion
2x All-Star
1x Gold Glover
Bud Harrelson was the quintessential Amazin' Met of the 1960s and '70s. He was a hard-hustling shortstop who wasn't a huge threat at the plate, like most Met infielders.
Harrelson's best season was in 1971, when he won his only Gold Glove and appeared in his second All-Star Game while batting .252 with a career high 28 steals.
Most importantly, Harrelson deserves to be on the list because he was on the 1969 Miracle Mets and the 1973 NL Championship team, which, for me, is the biggest accomplishment for a player.
1. Jose Reyes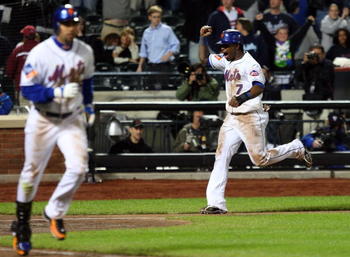 The Numbers:
G - 791
AB - 3353 (10th)
R - 551 (7th)
H - 960
2B - 162 (10th)
3B - 73 (1st)
HR - 63
RBI - 325
SB - 301 (1st)
BB - 259
BA - .286 (8th)
OBP - .337
SLG - .435
2x All-Star
1x Silver Slugger
Jose Reyes is the first dominant shortstop the Mets have had. Reyes can field, steal bases, and hit as well as any of the best shortstops in the National League.
Reyes has only played seven years, three of which he played less then 70 games in (2003—2004, 2009), and he has 301 stolen bases with 73 triples and a .286 batting average.
Jose has led the National League in stolen bases for three years (2005—2007) and in triples for three years (2005—2006, 2008).
Along with his great speed, Reyes has some serious slugging skills. In 2006, he hit 19 homers, becoming a Silver Slugger. Jose also hit 16 home runs in 2008.
Reyes has had a fantastic career, and if he can come back from his injuries from last season, he might become one of the greatest shortstops of all time.
Honorable Mentions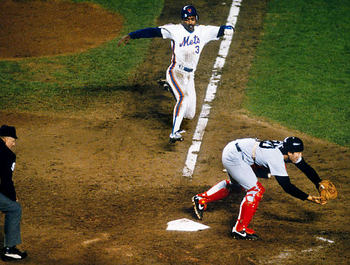 Rafael Santana — 8 HR, 113 RBI, .248 BA, 1x World Champion
Kevin Elster — 34 HR, 174 RBI, .224 BA, 1x World Champion
Jose Vizcaino — 7 HR, 121 RBI, .282 BA
Keep Reading

New York Mets: Like this team?