Blake's Take on the 10 Greatest Cuban Boxers of All Time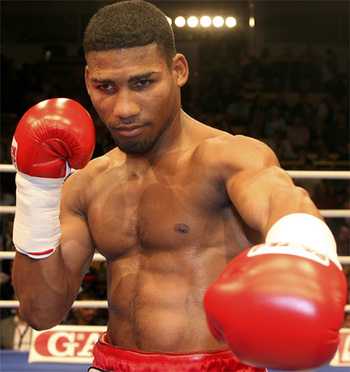 It is no secret that when it comes to boxing in the amateur ranks the nation of Cuba has been held among the elite for several generations.
With Yuriorkis Gamboa defending his WBA Featherweight title tonight against Rogers Mtagwa, I got to thinking about some of the other Cuban greats of the sport to go on to have remarkable professional careers.
Here's a look at the ten best professional pugilists to come from Cuba.
10. Benny "Kid" Paret, (33-12-3, 10 KOs)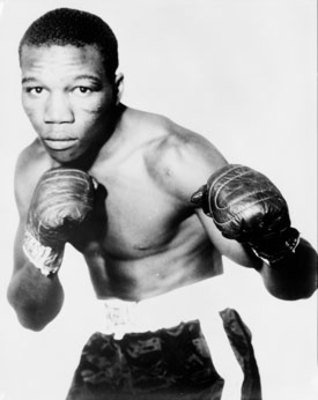 In 1960 Benny "Kid" Paret would claim the World Welterweight Title with unanimous decision win over Don Jordan.
His title was lost just short of a year later when Emile Griffith would stop Paret in the 13th round of their initial bout.
Ten months later the Santa Clara, Cuba native scored a split decision win over Griffith in their return bout to once again claim the welterweight crown.
In his next fight, Paret would find himself stopped in the 10th round by Gene Fullmer in an unsuccessful bid for the middleweight title.
His next, and last, fight was once again with Emile Griffith for the welterweight crown. Despite having Griffith down and nearly out in the sixth round Griffith would come back to end the fight in the 12th round with a devastating barrage of punches.
Paret would slip into a coma shortly after the fight and sadly passed away 10 days later at the age of 25.
9. Evelio Celestino Mustelier aka Kid Tunero (97-32-16, 37 KOs)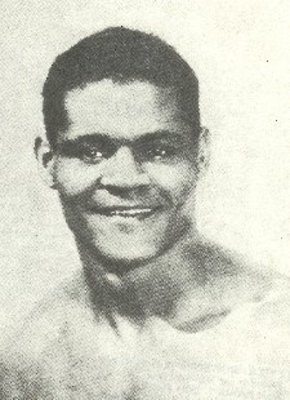 Evelio Celestino Mustelier, better known as Kid Tunero, was Victoria de las Tunas, Cuba and had a career than spanned almost 20 years with nearly 150 fights.
Many of his early bouts would take place in Cuba, Spain as well as France.
He would go on to beat the likes of middleweight fighters Holman Williams and later on Ezzard Charles.
Kid Tunero could make for a tough night for any middleweight fighter in the 1930's and 40's.
He would go on to manage Jose Legra.
8. Florentino Fernandez, (50-16-1, 43 KOs)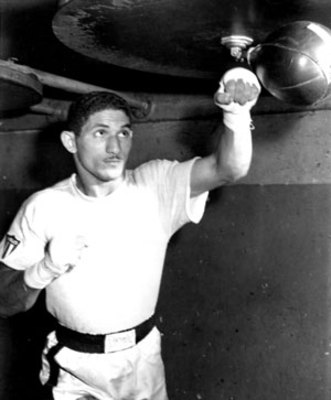 With the punching power that Florentino Fernandez possessed it is no wonder why the fighter born in Santiago de Cuba was nicknamed "The Ox.".
In 1961 Fernandez would give Gene Fullmer all he could handle but would ultimately come up short dropping a split decision in a bid for Fullmer's middleweight belt.
Despite being in plenty of memorable and exiting bouts Fernandez is arguably best remembered for his knockout loss to Rubin "Hurricane" Carter where he was floored twice and stopped in just over a minute.
7. Jose Legra, (134-12-4, 50 KOs)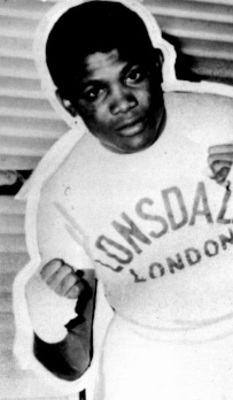 Featherweight great Jose Legra compiled over 60 wins in just four years from 1963-1967.
One of his losses in that period came at the hands of UK fighter Howard Winstone in June 1965.
Just over three years later the two would be matched up again with Winstone's WBC Featherweight Championship on the line.
Winstone was floored twice in the first round and referee Harry Gibbs would stop the bout in the fifth round due to Winstone's severely swollen left eye.
Legra would eventually drop a decision as well as his title to Johnny Famechon.
Nearly four years after losing it, he would regain the vacant WBC featherweight crown with a tenth-round TKO over Clemente Sanchez.
Legra, who was known as the "Pocket Cassius Clay" was born in Baracoa, Cuba.
6. Joel Casamayor (37-4-1, 22 KOs)
Joel "El Capillo" without a doubt takes the honor as best active boxer to come from Cuba.
After the conclusion to a highly decorated amateur career, Casamayor would capture gold in the professional ranks in just his 21st fight.
The slick fighter from Guantanamo would stop Jong-Kwon Baek in the fifth round on cuts to claim the WBA Super Featherweight Title.
He held on to the strap for a year and a half before losing it to power punching Acelino Freitas in a 2002 unification bout.
After splitting a pair of fights with the late Diego Corrales the two would meet again in 2006.
Casamayor would take a split decision victory and claim the WBC and Ring Magazine Lightweight Championship making him a champ in two different weight divisions.
Casamayor claimed the interim WBO Lightweight strap with a spectacular come from behind TKO over Michael Katsidis in early 2008.
Losses from the likes of Freitas, Corrales, Jose Luis Castillo and Juan Manuel Marquez shouldn't be enough to keep Casamayor from one day entering the Hall of Fame.
5. Ultiminio "Sugar" Ramos, (55-7-4, 40 KOs)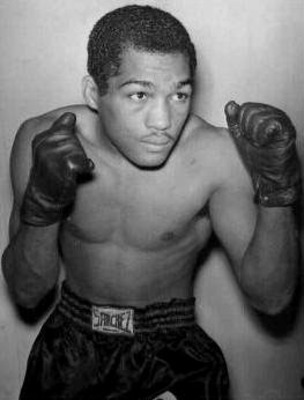 As Fidel Castro rose to power in his native Cuba, Ramos would relocate himself to Mexico City.
The biggest moment of "Sugar" Ramos' career came in 1963 at Dodger Stadium where he became the first ever boxer to hold the WBC Featherweight championship in addition to picking up the WBA version of the title with bittersweet stoppage win over Davey Moore.
Moore would die four days later due to a brain stem injury suffered in the bout.
Vicente Saldivar would eventually seize Ramos' title from him a year later.
Two failed bids for Carlos Ortiz' Lightweight Championship kept Ramos from claiming a second world title.
He career ended in 1972. 20 years later, he would be inducted into the World Boxing Hall of Fame.
4. Luis "El Feo" Rodriguez, (107-13, 49 KOs)
Luis "El Feo" Rodriguez was born in Camaguey, Cuba, and while his nickname translates to "The Ugly" his boxing was anything but.
Rodriguez held two wins over fellow Cuban pugilist Benny Paret and the two would share a common for in Emile Griffith.
They (Rodriguez and Griffith) met for the first time at Dodger Stadium during the same even in which Sugar Ramos claimed the Featherweight Championship.
After 15 rounds, Rodriguez bested Griffith via unanimous decision to claim the Welterweight Championship of the World.
However, both men would face each other on twice more with Griffith ending up the victor by way of a split decision in both encounters.
Rodriguez retired from the ring in 1972 after a long and storied career that included over 120 professional bouts.
He resided in Miami until his death in 1996.
3. Jose Napoles, (81-7, 55 KOs)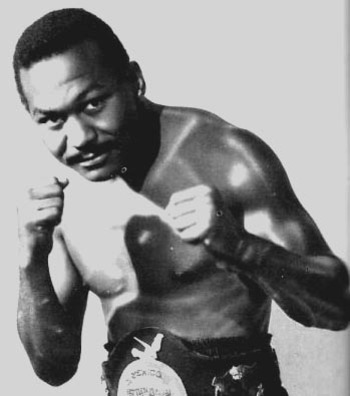 Jose "Mantequilla" Napoles spent the early portion of his career fighting in his native Cuba before Castro placed a ban of professional boxing. He would relocate to Mexico.
With a 59-4 record Napoles would finally get a crack at the Welterweight Championship. The bout ended after Curtis Cokes failed to answer the bell for the 14th round.
Napoles successfully defended his title in a rematch with Cokes and went on to defeat Emile Griffith.
His career suffered a minor setback in 1970 as Napoles was stopped on cuts and forced to relinquish his titles to Billy Backus.
Napoles would regain his titles just six months later against Backus in a fight that ended once again on cuts, this time suffered by Backus after a pair of knockdowns in the eighth round.
Napoles wouldn't lose a fight until 1974 against all time great Carlos Monzon who retired Napoles after the seventh round of their championship bout.
He would regain the title later in the year with a TKO win over Hedgemon Lewis.
Napoles walked away from the ring after losing his titles to John H. Stracey via TKO in the sixth.
2. Kid Chocolate (135-10-6, 51 KOs)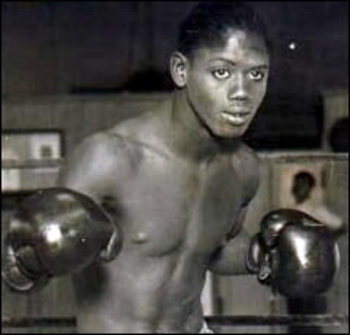 Eligio Sardiñas Montalvo aka Kid Chocolate was able to not only possess quickness in his hands and feel but packed quite a punch as well.
The Havana born fighter won 55 fights before dropping his fight to Jack Berg in 1930. Later that year he would land his first title shot which resulted in a points loss to Battling Battalino for the World Featherweight title.
He would move up in weight and Benny Bass for his World Junior Lightweight title in July of 1931.
He dropping matches in non-title events, he wouldn't officially lose his World Champion status until he was beaten by Frankie Click in 1933.
He would go on to fight for an additional five years without ever again challenging for another title.
He would retire from the ring in 1938 and became a boxing instructor in his native land of Cuba.
1. Kid Gavilan, (108-30-5, 28 KOs)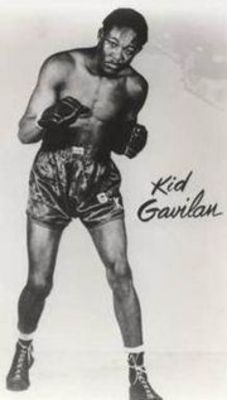 There really should be no surprise here to see Gerardo González, better known as Kid Gavilan, at the top spot of this list.
Kid Gavilan spend the first three years of his career fighting out of Cuba before taking it to the United States.
He built a record of 53-6-2 before challenging Sugar Ray Robinson the World Welterweight Championship. He came up short in his initial bid in dropping a unanimous decision to Robinson.
After Robinson moved up in weight Gavilan would take on eventually take on Johnny Bratton for the National Boxing Association welterweight title. He not only handed Bratton a loss but broke his jaw while doing so.
Kid Gavilan wasn't just known for his famous "bolo punch" as he gained much fame with a win over Billy Graham in 1951.
A move up to the middleweight division proved to be the beginning of the end of a storied career as he lost a close decision against Middleweight Champion "Bobo" Olson.
He moved back down to the welterweight division where he put his title on the line against Johnny Saxton. Saxton won a decision.
He won 108 bouts and despite his 30 losses, no one was ever able to knock Kid Gavilan out.
Keep Reading