The 10 Most Hated Teams in America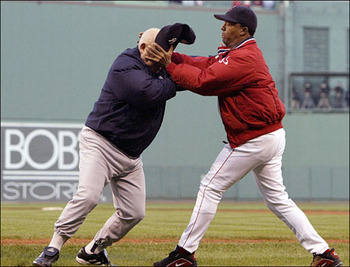 There are many reasons why people hate sports teams.
A lot of the time it has to do with geography.
Browns fans hate the Steelers. Steelers fans hate the Browns.
Often it has to do to with rivalry.
Fans of the Avalanche and Red Wings have grown quite the distaste for each other over the years.
In some cases, both geography and rivalry play a role.
Ohio State-Michigan, need I say more?
However, there are some teams that transcend geography and rivalry.
Teams that are hated from New York to Los Angeles and everywhere in between.
I present to you those teams, "The 10 Most Hated Sports Teams in America."
No. 10 Boston Celtics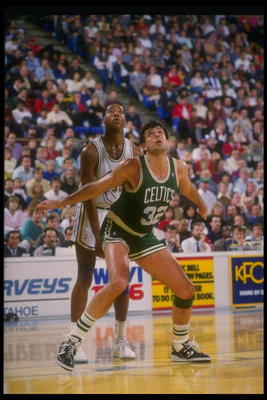 The main reason the Celtics are one of our nation's most hated teams is because of their success, a quality that you will soon see is shared by most of the nation's most despised teams.
The Celtics' 17 world championships are the most of any NBA franchise, which lends to the Celtics widely being considered professional basketball's most successful franchise.
The Celtics also make up one half of the NBA's greatest rivalry—the other half being the Lakers. The rivalry has helped increase Celtic hate around the country, and especially on the west coast.
Throw in a Boston fan base that is considered by many to be arrogant, and some players through the years people have found easy to hate—such as Kevin Garnett and Kevin McHale—and you have all the ingredients necessary to cook up one of the most hated teams in America.
No. 9 Detroit Red Wings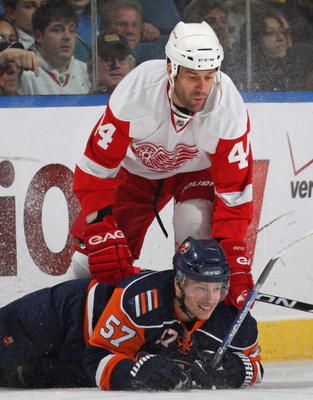 The Red Wings are another team that is a victim of its success. However, the Wings' 11 NHL championships is far from the only reason why hockey fans dislike the Wings.
For one, many see Hockeytown, USA's fan base as smug and cocky. Additionally, players like former Red Wing Sean Avery and recent addition Todd Bertuzzi certainly haven't helped the Wings' reputation.
Being a part of one of hockey's biggest rivalries with the Avalanche has helped fuel anti-Hockeytown sentiment as well.
Finally, let's be honest, throwing dead octopi on the ice during playoffs games is kind of stupid.
No. 8 USC Football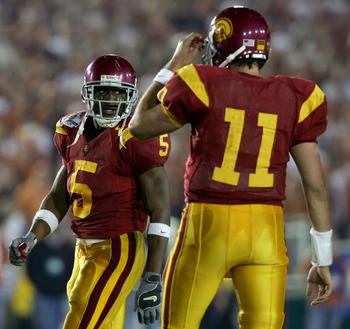 Pretty boy QBs, five-star back-ups, and shady recruiting. These are just some of the reasons why USC is one of the most detested teams in the nation.
Plus, who doesn't want to hate a team with 11 national championships and a whopping 37 Pac-10 Conference championships?
The Trojans seem constantly surrounded by some sort of controversy, be it the Reggie Bush scandal, hazing allegations, or in-team fights.
The recent questionable hiring of scandal-ridden Lane Kiffin certainly isn't going to do anything to improve the Trojans tarnished reputation.
No. 7 Boston Red Sox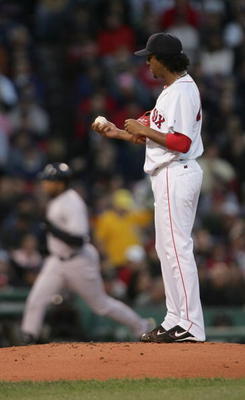 For a long time the Red Sox were not one of the nation's most disliked teams. In fact, it seemed the only ones who did hate them where Yankees fans caught up in sports' biggest rivalry.
I guess it's hard to hate a team that hadn't hoisted a trophy in 86 years.
That all changed in 2004 when the Red Sox exorcised the "Curse of the Bambino" and finally won a championship, and the hate intensified after they won a second championship in 2007.
Add in a bulging payroll approaching that of the Yankees and those wild Boston fans, and you've got the newest team everyone loves to hate.
No. 6 Notre Dame Football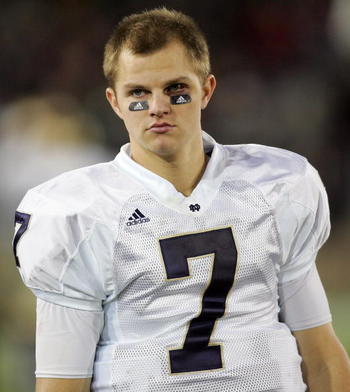 Notre Dame has been one of the most loved and hated sports team in the nation since its rise to prominence under Knute Rockne in the 1920s. So why do so many have so much angst toward the Golden Domers?
The Fighting Irish's 11 national championships don't exactly endear the Irish to fans around the country, but that is just the tip of the iceberg.
For one, Notre Dame's insistence on staying independent and out of the Big East or Big Ten gives the school a "Holier-Than-Thou" persona that rubs many people the wrong way.
Next, Notre Dame consistently is ranked higher in the AP polls than the common fan thinks the Irish should be, and gets invites to bowls it has no business playing in.
Last, is the school's ridiculous television deal with NBC that places the Irish in the spotlight week after week, even in the least appealing of matchups. Even Notre Dame's recent struggles haven't caused the haters to back down.
No. 5 New England Patriots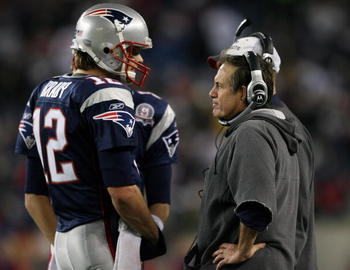 The Pats are another team that has more recently become one of the nation's most detested franchises. So why did the Pats go from being just another NFL team to one of the most hated teams in America?
Ever hear the expression a perfect storm?
Most importantly, the Patriots got good. Their three Super Bowl championships in four years, 2001-2004, has only been matched by Cowboys in 1992-1995.
Next, their success is due in large part to perhaps the most hated coach in NFL history, the ornery but genius Bill Belichick. His tendency to run up scores, refuse handshakes, and the allegations of cheating against him have made him perhaps the NFL's biggest villain.
Last, their golden-boy quarterback and star wide receiver, founded or not, are two of the most loathed players in the NFL today. Now that is a perfect storm.
No. 4 Los Angeles Lakers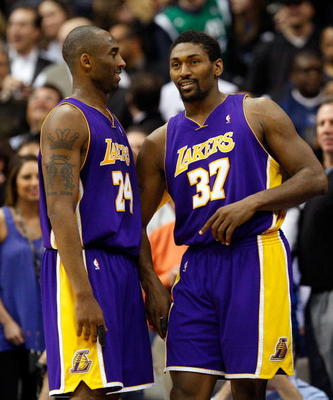 The Lakers are one of sports most hated teams. Why? For one, the Lakers' 15 world championships rank amongst the most of any professional franchise.
In addition to all of that annoying winning, some of the NBA's most notorious figures have worn Laker purple and gold.
Kermit Washington's sucker punch on the Rockets' Rudy Tomjanovich in 1977 is still considered to be one of the dirtiest and most dishonorable moments in sports history. Lakers' coach Phil Jackson is considered by many to be both a genius and a pompous twit.
Kobe Bryant still ranks as one of the NBA's most hated players for his arrogance and infidelities, and now Ron Artest is on the team. The Lakers securely hold onto the title of one of America's most detested teams.
No. 3 Dallas Cowboys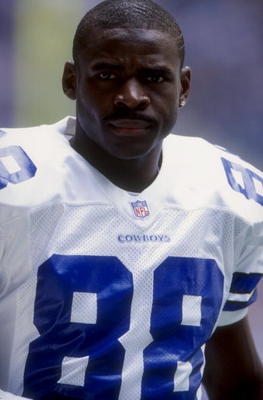 "America's Team" is actually one of America's most hated teams. The Cowboys have a laundry list of reasons to be detested.
Jumping off the page of the list is owner Jerry Jones. Jones is easily one of football's most despised individuals, and his decision to build and fund much of the Cowboys' new $1.15 billion stadium, nicknamed "Jerry's World," has only intensified the nation's dislike of Jones.
The Cowboys have also been host to some of the NFL's least liked players. During the 1990s, Dallas was a three-ring circus led by Michael Irvin and Deion Sanders.
Today their pretty-boy QB is accused of caring more about his celebrity girlfriends than winning football games. With five world championships to their credit, the Cowboys rank amongst the most successful franchises in the history of the NFL.
They are certainly the league's most hated.
No. 2 Duke Men's Basketball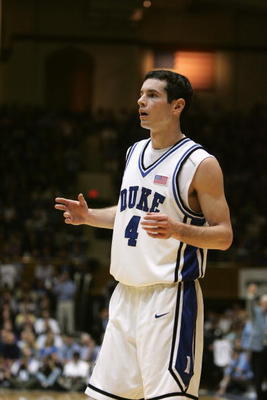 What makes the hatred of Duke's men's basketball team so interesting is how widespread it has become. It does not exist just between the Dukies and their arch-nemesis North Carolina, nor just between Duke and their ACC foes. Instead, Duke is despised by almost all.
Duke's fan base is perhaps the biggest reason why Duke is so disliked. The "Cameron Crazies," as they are called, are some of the most passionate fans you'll find anywhere. They also happen to be some of the most obnoxious and have a superiority complex that makes it too easy to dislike them.
Another reason Duke is so hated is because the media's virtual obsession with them. This is, of course, highlighted by the one and only Dick Vitale. Vitale, called "Dukie V" by some, is always a Duke apologist.
Finally, one cannot talk about why Duke is so disliked without mentioning that some of the players to wear a Duke jersey are the most hated in college basketball history.
The name Christian Laettner still incites anger in many college basketball fans. J.J. Redick, the target of endless abuse during his years at Duke, is perhaps the most hated player in college basketball history.
Strangely, the unquestionable backbone of the Duke basketball program, Coach K, generally is well respected around the country.
No. 1 New York Yankees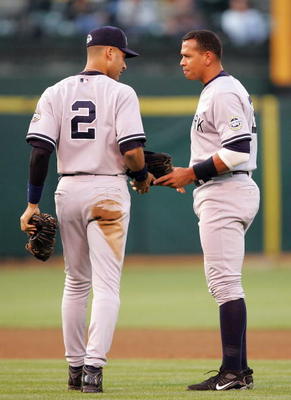 An explanation of why America hates the Yankees sounds more like a thesis than a few paragraphs in a sports article.
The reason the Yankees are America's most hated team is because no one is indifferent to the Bronx Bombers. If you don't love them, you hate them, and there are plenty of things for people to hate.
For one, their 27 world championships are the envy of every other professional sports team in the country. Their boisterous supporters, who seem to think it is their birthright to win World Series championships, are probably sports' most disliked fan base. Also, their $200 million payroll brings about constant talk of buying championships.
Furthermore, some of baseball's most despised players, such as Alex Rodriguez and Paul O'Neill, have called Yankee Stadium home. Finally, and perhaps most importantly, George Steinbrenner.
I guess that's why they're called the Evil Empire.
What Team Do You Hate?
Hate is a terrible thing. However, hate breeds passion, and without passion sports would not be as important to as many people as they are.
Whether it's geography, rivalry, or something you can't quite explain, every sports fan has a team they hate.
What team do you hate?
Keep Reading

New York Yankees: Like this team?