Sports Guests on The Tonight Show with Conan O'Brien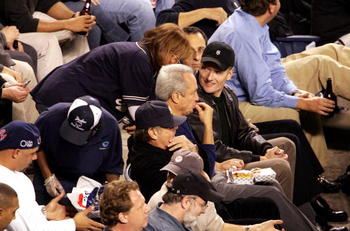 After 146 episodes, Friday marks the end of "The Tonight Show with Conan O'Brien." Since you're on the Internet right now, I'm sure you don't need me to provide any kind of recap of the zany events of the last few weeks.
There have been all kinds of retrospectives about Conan's seven-month tenure, and I wanted to honor him in a unique way.
So, here it is: a list of every sports figure to appear as a guest on "The Tonight Show with Conan O'Brien". If I've somehow missed any, please let me know.
Joe Torre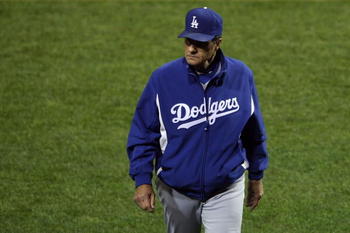 Torre was Conan's first sports guest, appearing on June 15.
Besides promoting "The Yankee Years" and addressing Manny Ramirez's suspension, Torre presented Conan with a Dodger cap and jersey, along with some shots of wheatgrass juice.
Kobe Bryant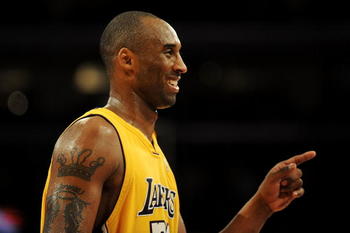 Kobe visited Conan on June 17, three days after winning Finals MVP honors.
The funniest anecdote Kobe had was a dramatic re-telling of how Phil Jackson gets the Lakers to meditate.
Phil Jackson
The Zen Master appeared one night after Kobe (June 18), verifying his "frog on a lily pad" story.
In addition, Jackson said the most talented teams he's ever coached were the '90-'91 Bulls and the '99-'00 Lakers.
Michael Phelps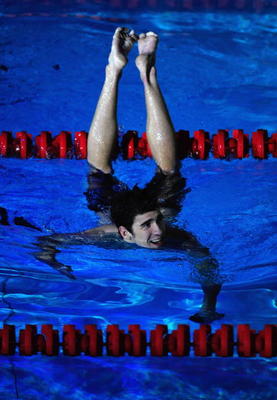 When Phelps came to the show on July 14, he compared wingspans with Conan before discussing his world records and his new children's book.
Oh, and that whole bong photo thing? They talked about that, too.
Venus Williams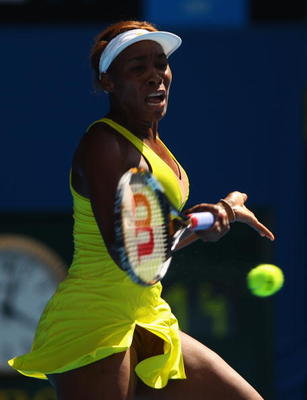 Looking very stylish, Venus charmed Conan on July 16 with stories of going toe-to-toe with Serena before getting him on the court to try and return one of her serves.
Needless to say, no such luck for Coco.
Tommy Lasorda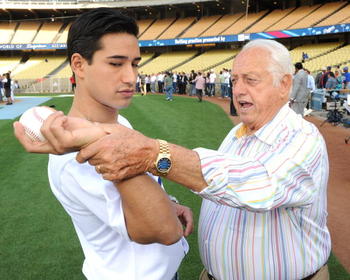 After professing his newfound love for the Dodgers and rattling off a random list of Dodger facts, Lasorda made a very shouty, albeit playful cameo on July 23.
Who knew Lasorda was channeling his inner Jeff Zucker when he said, "You guys make me sick!"
Shaquille O'Neal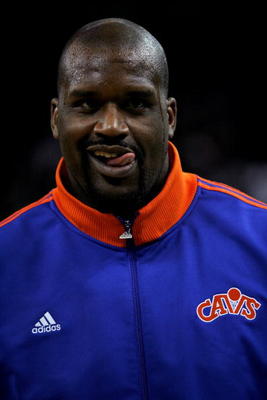 In a segment recently revisited as a "Tonight Show Classic Moment", The Big Aristotle and Coco had themselves a dance-off on Aug. 14. The pair also discussed Shaq's move to the Cavs.
The jury's still out on who busted the most dope moves.
Mike Tyson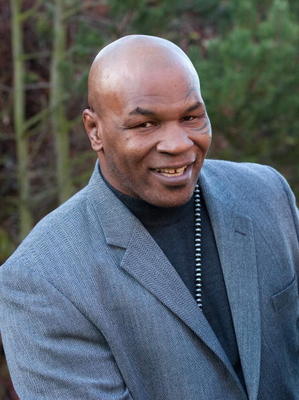 Iron Mike was very cordial in his Aug. 27 interview, spending most of his time discussing two films: "The Hangover" and "Tyson," the recent documentary about him.
Tyson also made a cameo in the Tonight Show's holiday card photo shoot wearing an ugly red sweater.
2009 Little League World Series Champions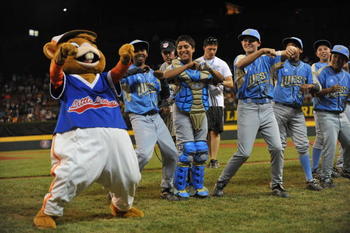 Since the 2009 LLWS champs were based in Chula Vista, Calif., just over 120 miles south of L.A., the kiddies filled up the studio on Sept. 3.
Sadly, Dugout the dancing mascot was not in attendance.
Melanie Oudin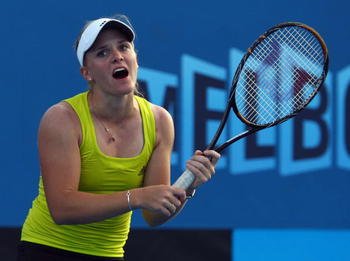 Fresh off her magical run in the U.S. Open, Oudin appeared on the Sept. 15 edition of the show.
In addition to talking about herself and fellow surprise Caroline Wozniacki, Oudin gave her take on Serena Williams' infamous tantrum.
Michael Strahan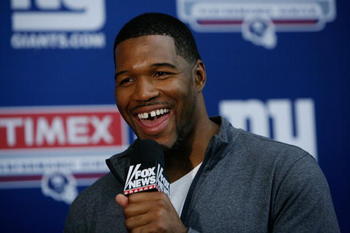 At least Conan can take some solace in the fact that he lasted longer than "Brothers," which Strahan promoted on his Sept. 16 appearance.
Strahan also talked about Brett Favre's comeback and the meanest player he ever faced: Erik Williams.
Joseph Talamo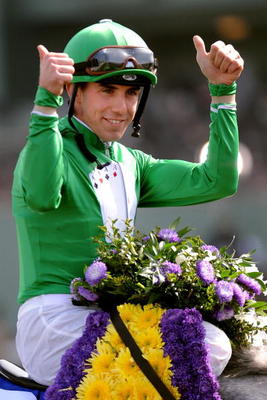 The 19-year-old Talamo presented Conan with an undersized jockey helmet to begin his Sept. 28 appearance.
Talamo described the heartbreak of being scratched from the Kentucky Derby, and his participation in Animal Planet's "Jockeys" show.
Joe Buck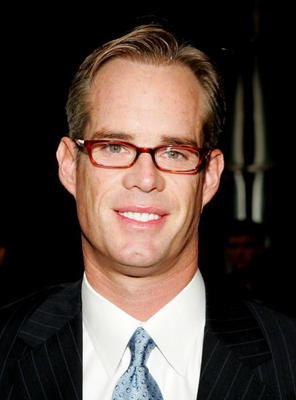 After Buck got destroyed by Artie Lange a few months earlier, he seemed a lot more comfortable in the interviewee's seat on Oct. 2.
America was then treated to some of Buck's best (?) dance moves, including a water-less "Flashdance" chair routine. Oy...
Jimmie Johnson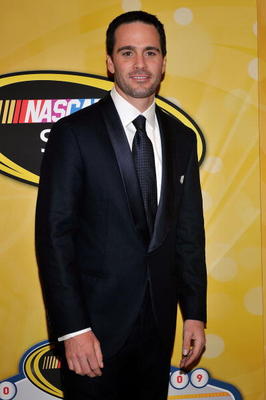 While in town for the Pepsi 500 at Fontana, Jimmie challenged Conan to a golf cart race on Oct. 8. Conan's cart was slightly modified to look just like his desk.
The Coco karma paid off for Jimmie, who won the Pepsi 500 three days later.
Serena Williams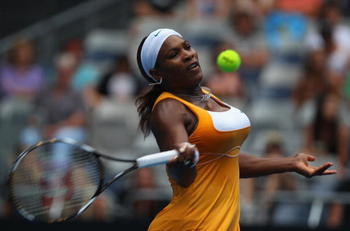 Serena managed to get a word in edgewise about her new book on her Oct. 14 appearance, but Conan took a good chunk of time on her aforementioned U.S. Open tirade.
Serena also discussed her appearance in ESPN The Magazine's Body Issue, and her "Locker Room Girl" status.
Lindsey Vonn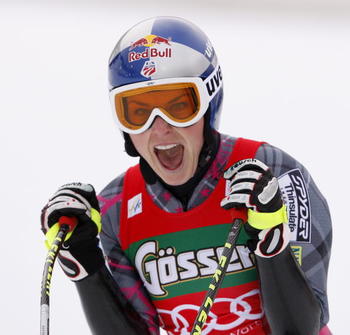 Conan started his Winter Olympic plugging early by inviting Vonn to join him on Oct. 28 and discussing if she would be the Winter Games' Michael Phelps.
Who would have guessed Conan would be off the air before the Games began?
Shaun White
The snow sports kept on coming for Coco when Shaun White showed up on Nov. 2.
Everyone in the room was fascinated with White, including fellow guest Ewan McGregor, who asked about how White creates new tricks.
Larry Bird and Magic Johnson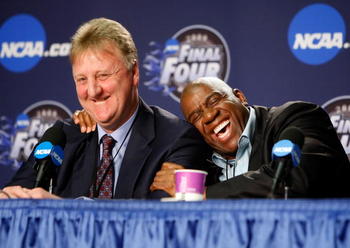 Magic was in the studio on Nov. 4, while Larry Legend appeared via satellite, the first such instance in the Conan era.
The pair promoted their new book, "When The Game Was Ours," and Bird admitted that his NCAA title game loss to Magic still stings.
Lance Armstrong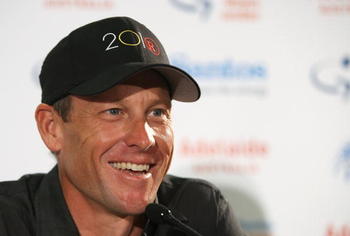 After making a Dec. 10 cameo to humorously confront Ben Stiller and his Stillerstrong headband, Armstrong came for a full-fledged interview on Dec. 22.
Armstrong kept up the pot shots at Stiller, and also revealed that his children were the last in their class to learn how to ride a bike.
Derek Fisher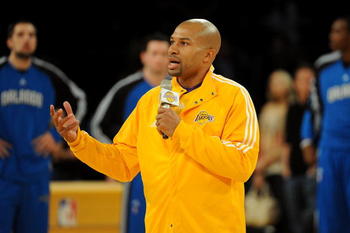 As if Kobe's "frog on a lily pad" story wasn't enough, D-Fish spilled another wacky sage-burning story about The Zen Master in his Dec. 23 interview with Conan.
Fisher also promoted his new book and the Lakers-Cavs matchup two days later. The Coco karma did not reside with Fisher as it had with Jimmie Johnson, as the Cavs won convincingly.
Keep Reading