The Top 25 Players in the NBA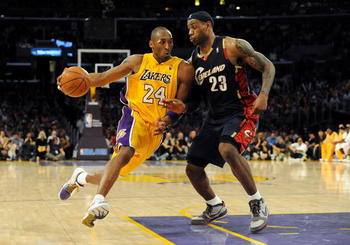 So who really are the best players in the NBA today? This is a league filled with young and accomplished talent that are led by Cleveland Cavaliers' forward LeBron James and Los Angeles Lakers guard Kobe Bryant. It's evident that these two superstars are the two best basketball players in the world today. But who is No. 1?
25. Chauncey Billups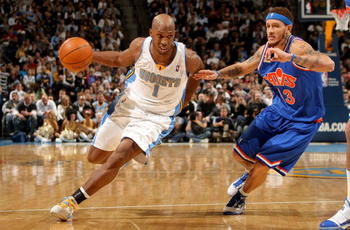 Chauncey Billups may be getting old, but "Mr. Big Money" is still one of the premiere point guards in the NBA. Needless to say, he is far better than Allen Iverson and Gilbert Arenas for a couple of reasons. For one, he has a ring on his finger.
24. Kevin Durant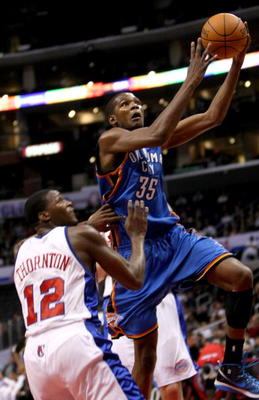 Durant is one of the up-and-coming stars in this league. Nobody thought he was going to be this good when he came up from Texas. But then again, he is on the Thunder, and he definitely has to hit the weight room in the next couple of years.
23. Ray Allen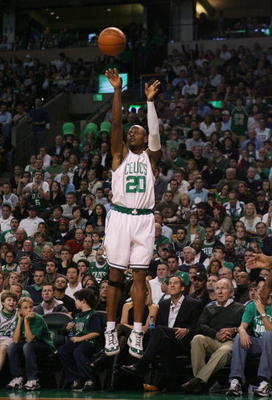 Where would the Celtics be without Ray Allen, arguably the greatest pure shooter of all time? He shoots more than 90 percent from the line every year and holds the record for most three-pointers made in a season.
22. Derrick Rose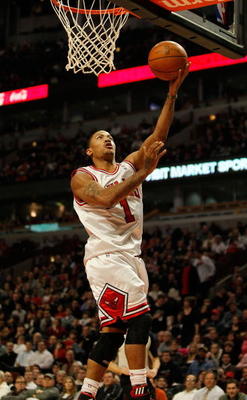 One of the most dynamic point guards in the NBA today, he was Rookie of the Year in 2009 and is only a consistent jump shot away from being mentioned with the names Chris Paul and Deron Williams.
21. Manu Ginobili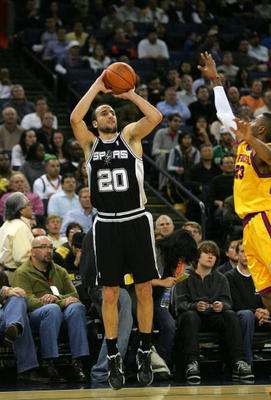 Ginobli was a key player in the Spurs' 2000s dynasty. One of the big three along with Tony Parker and Tim Duncan, Ginobili was often the go-to guy because of his timely shooting and grittiness on the floor.
20. Joe Johnson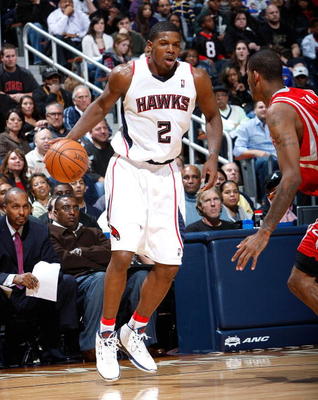 Johnson has been one of the most underrated players in the NBA during the last five years. It's good to see that he is finally seeing some recognition around the league.
19. Tony Parker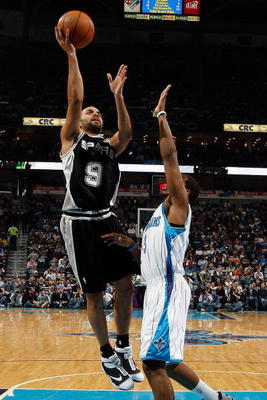 One of the speediest guys on the court in every game he plays, Tony Parker truly defines the phrase "speed kills." He has been clutch every year, and having that NBA Finals MVP trophy in his house doesn't hurt his ego. His jump shot has improved drastically over his career. Having Eva Longoria courtside every game hasn't hurt his game, either.
18. Paul Pierce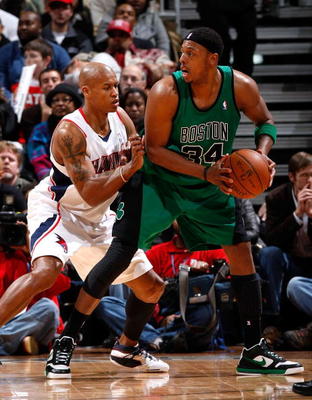 Pierce has been one of the most consistent players in NBA history while playing for the most decorated franchise in the NBA. Pierce has consistently averaged 20 5 5 for the last 10 years, and he proved to be a complete player during the Celtics' championship run in 2008.
17. Steve Nash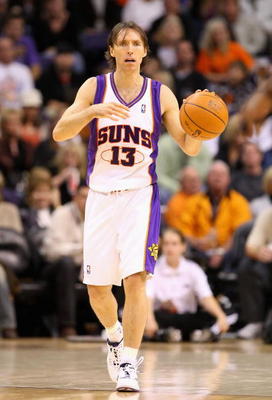 If only he were a better defender, he could be one of the best point guards to ever play the game. He is a two-time MVP and an ageless wonder. All he needs is a ring, and his legacy will be forever engraved.
16. Yao Ming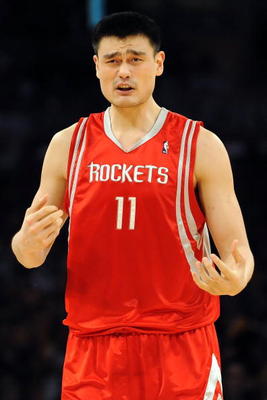 I have to put Yao on the list. I can never count on him to be healthy, but when he is, he is one of the most dominant centers in the league. He's been to numerous All-Star games and has tremendous control of his huge body. Plus, he is 7'6" and can flat out score.
15. Ron Artest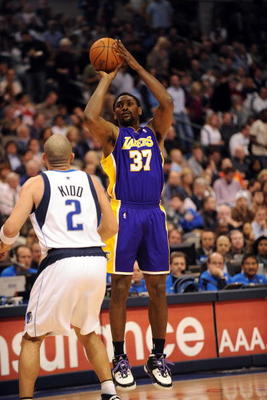 One of the toughest, grittiest players that this league has seen in a while, he is phenomenal on both sides of the ball and ruthless on the boards. And after watching that performance in the playoffs last year, I can't help but think that he is one of the best in the league. The only thing that Artest must pull back on is his attitude.
14. Amare Stoudemire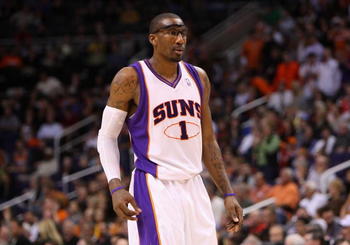 Hopefully he'll learn how to play defense one day, but nonetheless, Stoudemire is one of the most talented big men in the game today. He could score in bunches, and along with Steve Nash, he is part of one of the more dominant duos in the league.
13. Pau Gasol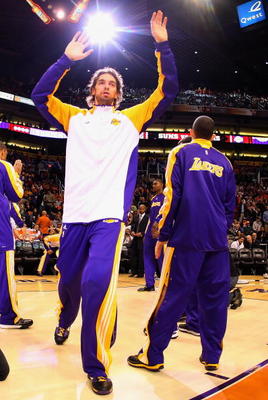 He may be a bit soft down low at times, but Gasol turned the Lakers into championship contenders ever since he was donated by the Grizzlies. In two championship runs, Gasol had to guard the likes of Tim Duncan, Kevin Garnett, and Dwight Howard, proving that he can compete with the best because he is one of the best.
12. Chris Bosh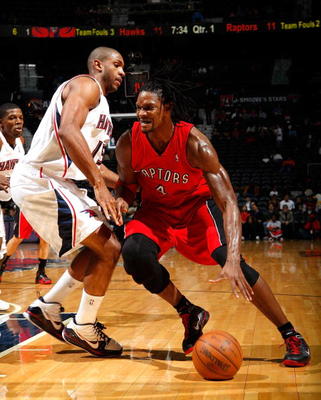 He's lean, powerful, fast, and quite dominant in his outside and inside game. Bosh is quickly being recognized as one of the best power forwards in the game today. He is also the face of a young and talented Toronto Raptors franchise.
11. Dirk Nowitzki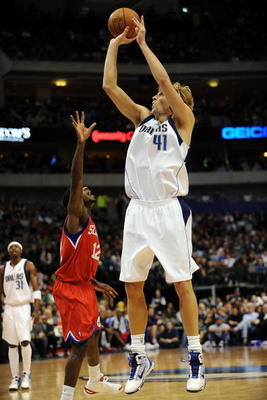 Nowitzki is definitely the greatest player in NBA history born in Europe. He is the perfect amalgamation of precise shooting, toughness, and rebounding. He is a great big man and still continues to improve his game. However, until he stops choking in the playoffs, he will never be regarded as the best ever.
10. Deron Williams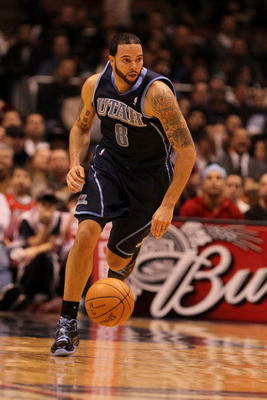 Williams stands alongside Chris Paul as the two best point guards in the league. His leadership and talent have secured him in the top 10. His playoff track record is good, but not good enough to open more eyes around the league.
9. Brandon Roy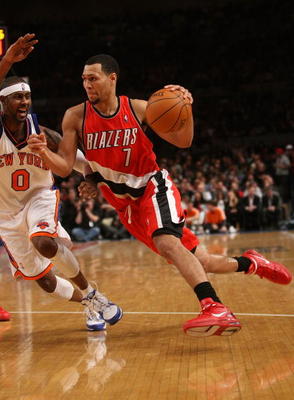 Roy, coming out of college, has always been a phenomenal player. His court vision, patience, and shot selection are just a few of the qualities that make him one of the better shooting guards in the league. He has taken a battered-up franchise and made them into contenders.
8. Carmelo Anthony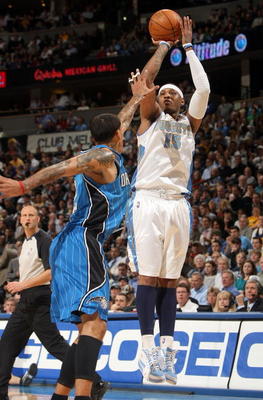 One of the most finely tuned athletes that we have seen and one of the best small forwards in the game, Anthony has been a proven winner ever since his glory days at Syracuse. He was proven that he is able to drain the big shot when called upon, and he has proven that he deserves to be considered in the same class as James and Wade.
7. Tim Duncan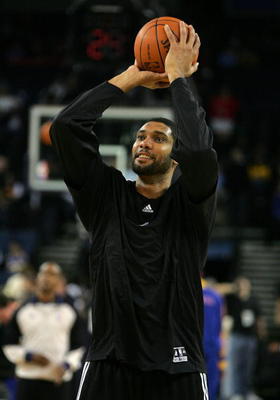 "The Big Fundamental," "Mr. Double Double," "Timmy": Call him what you will, but this man is the greatest power forward to ever play the game. He is a pure winner and was born to be successful in this league. Nobody has ever dominated the game like he has. He has never finished out of the top 10 in MVP voting, and let's not forget those four championship rings, including three Finals MVP trophies. The list of players that he has helped win championships for keeps on growing. Maybe he'll add Richard Jefferson to that list this year.
6. Dwight Howard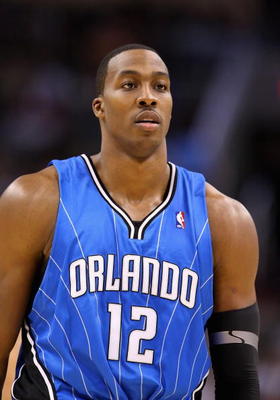 Howard is a beast, no question about it. The way he dominates opponents scares even the best players. However, inconsistencies in the playoffs and at the free throw line will cost him a top 5 spot. Once he gets his postgame figured out, he'll be one of the best ever.
5. Chris Paul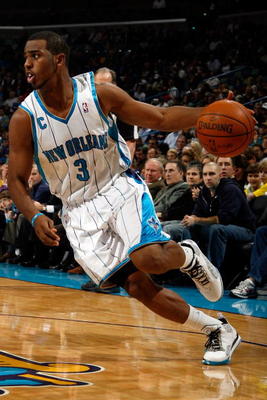 Paul is the best point guard in the league. He is a one-man wrecking machine and cannot be slowed up by anyone his size. His defense and court vision have improved dramatically over the course of his young career. To move to the next step, he's going to have to take his team to the next level. And by next level, I mean an NBA championship.
4. Dwyane Wade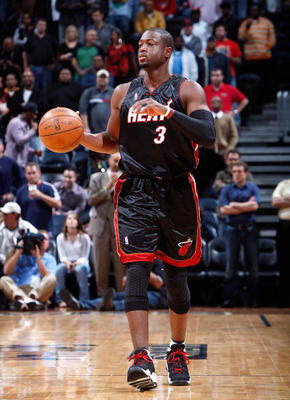 Inconsistencies during his career will cost him the No. 3 spot on my list. But nonetheless, Wade is one of the most talented players this league has ever seen. While he is still young, Wade's game has matured to great levels, as he has revolutionized the combo guard position in basketball. The toughness and grittiness he displays day in and day out show that he is one of the league's best. He may not be in the top 3, but he has more rings than James.
3. Kevin Garnett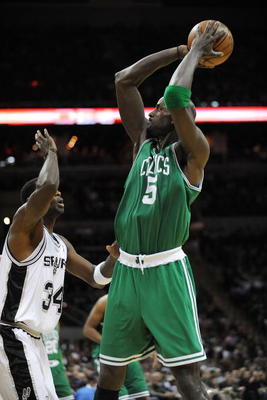 His size, athleticism, and work ethic has turned Garnett into one of the greatest forwards ever. His comparison to Bill Russel is not out of the question. His mid-ranger and extraordinary rebounding ability has put him at the top of many lists. He is also one of the few players in history to win an MVP award and a Defensive Player of the Year award in his career. And that ring on his finger has reminded everyone that great players do indeed win championships.
2. Lebron James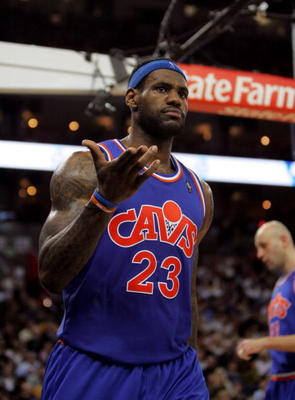 "The Chosen One," James is a player that is overwhelmed with talent and basketball IQ. King James took home his first MVP last year, the first of many to come. He is the most dynamic ball player this league, or even this world, has ever seen. His high-flying ability and gutty performances on the court have been made famous around the world. James has been decorating the highlight reel ever since he entered the league in 2003. However, no matter how good he is, his game continues to improve drastically year by year. He is the youngest player to reach 10,000 points, and his maturity level is off the charts for a player his age. When it is all said and done, he is going to be known as one of the greatest players in NBA history. The scary thing: He's only 25 years old.
1. Kobe Bryant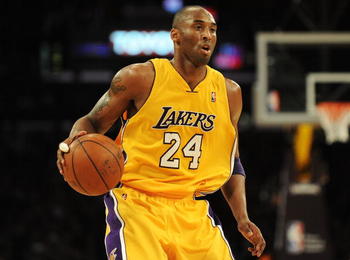 So what gives Kobe the edge over Lebron? Lebron is definitely more talented than Kobe, but the fact that Kobe has been there and done that just has Lebron dazed and confused. His four NBA titles proves that he is a champion and one of the greatest to ever play in a Laker uniform and in the NBA. He dominated the league ever since he was a teenager and he was a worldwide superstar by the age of 20. We are truly witnessing one of the greatest athletes in sports history. Is Lebron good? Sure. But the fact is that Lebron is not Kobe and he never will be. Lebron is still trying to scratch the surface of basketball immortality while Kobe has had it for quite some time now. Kobe Bryant is the best basketball player in the world right now and he seems to getting better with age.
Keep Reading