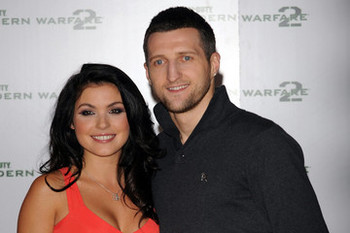 We all see what goes on in the ring, but more often than not the real action takes place outside the ring.
Boxer's just have a way with the ladies. I don't know what it is, but they certainly have it. This doesn't just go for the guys at the top of the sport, either.
Whether it's Manny or his punching back Ricky Hatton, the ladies just throw themselves at these guys.
Don't believe me? Go ahead and take a look. I present to you the top 10 boxing WAGs to date.
10.) Natasha Haye/David Haye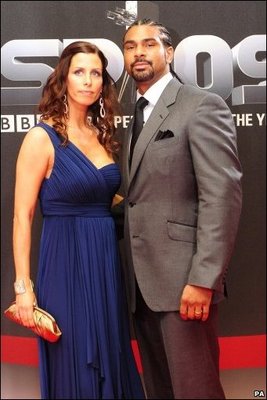 David and Natasha tied the knot awhile back, and are currently living happily ever after with one another.
I'd Be Smiling Too If I Had That Belt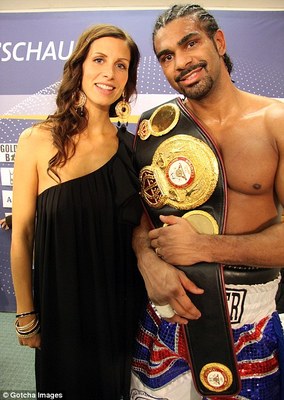 Here is Natasha at David's side. She never misses a fight and is always ring side for her man.
9.) Millie Corretjer/Oscar De La Hoya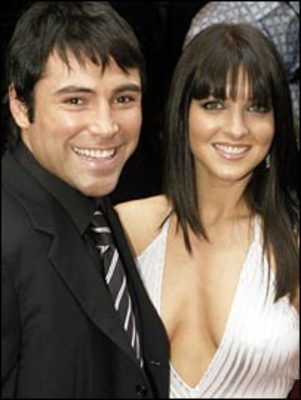 Millie is a 34-year-old Puerto Rican pop singer and married the boxing middleweight in 2001 after dating him for less than two years.
Millie Is So Hot She Makes You See Double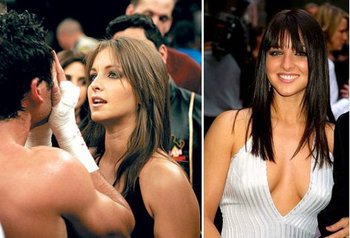 Oscar has five children with four women. Two of them are with Corretjer: Oscar Gabriel in 2005 and Nina Lauren Nenitte in 2007.
8.) Denise Tarver/Antonio Tarver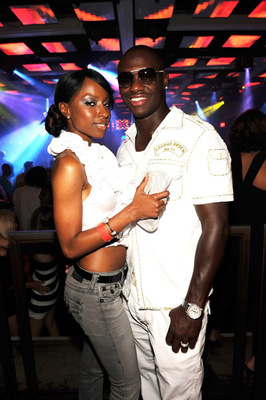 Denise and Antonio are happily married. Just look at them. What a life. It's kind of hard not to be happy when you have Denise rubbing up on you though.
Denise Tarver Walking the Carpet With Antonio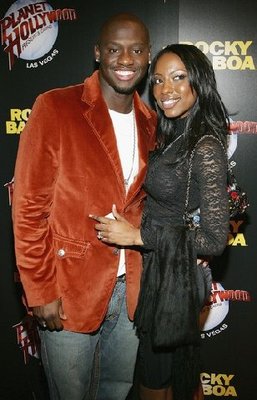 It's hard to imagine these two ever being apart. They are without a doubt one of boxing's power couples.
7.) Jasmina Catic/Felix Sturm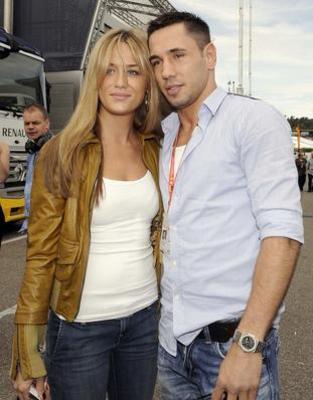 Here we have Sturm holding Catic pretty tight. Guess you can't blame the dude.
Jasmina Keeps Her Man Company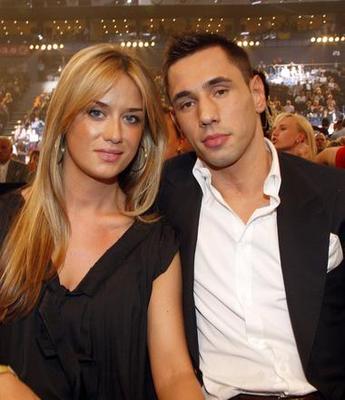 These two seem to be attached at the hip. They are always together and always seem to be pretty happy when they are. Again, I guess you really can't blame the dude.
6.) Krista Ranillo/Manny Pacquiao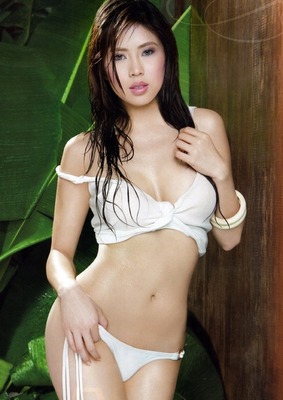 Manny is doing pretty well these days. Of late he has been linked to Krista Ranillo!
Krista Ranillo Strikes a Pose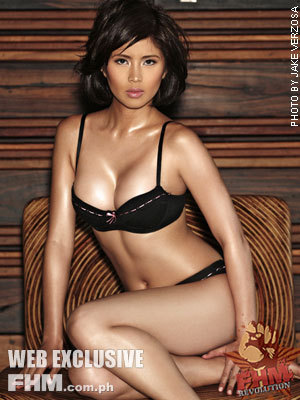 Ranillo is an actress/model and judging by these pics you can see why.
5.) Jennifer Dooley/Rickey Hatton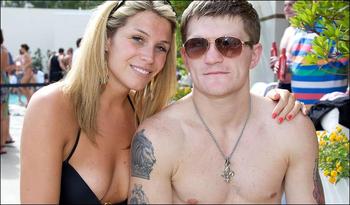 Jennifer is known to get pretty emotional during Ricky's fights. In fact, when Manny was pummeling Hatton, Dooley was seen ring side on the verge of tears.
Jennifer Dooley Goes Librarian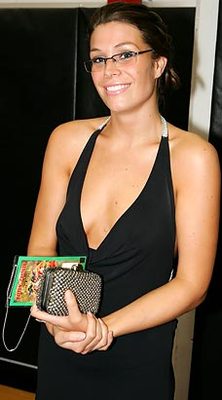 Dooley and Hatton have been an item for quite some time now. If she stayed with him through the Manny beat down I don't think anything is going to drive this WAG away.
4.) Jo-Emma Larvin/Joe Calzaghe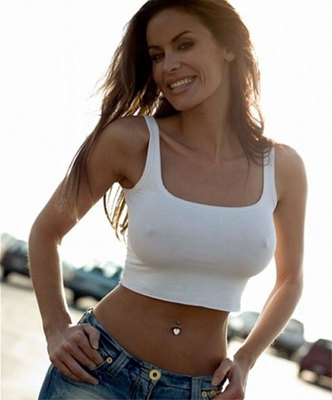 On top of being a great boxer, Joe is also apparently pretty good with the ladies. Just ask Jo-Emma, I'm sure she won't debate it.
Jo-Emma Larvin Looking Hotter Then Ever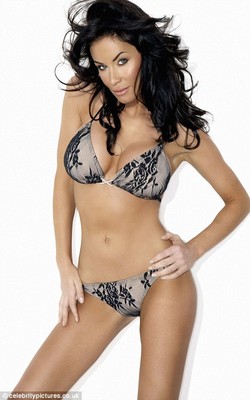 These two have been dating since Joe's messy divorce ended back in 2005. Maybe that's why he hasn't asked this beauty to marry him.
3.) Hayden Panettiere/Wladimir Klitschko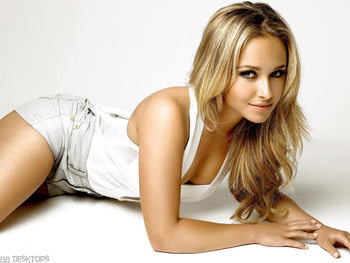 Panettiere and Klitschko are a relatively new pair. They were linked to one another just after the New Year, raising several eye brows.
Hayden Panettiere Is So Hot She Checks Herself Out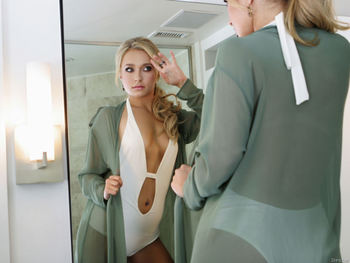 The latest rumor about the pair is that they have recently split. However, they have been seen with each other quite frequently despite the rumors. You're guess is as good as mine.
2.) Nina Green/Danny Green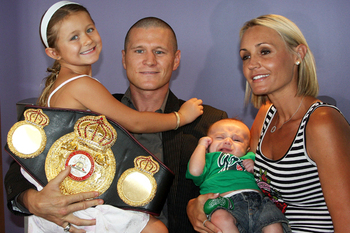 Danny hit the jackpot with this one. Nina is about as hot as they come as far as WAGs are concerned.
I Told You Nina Was Hot
These two have three children together and judging by the looks of her it's a miracle they don't have more.
1.) Rachael Cordingley/Carl Froch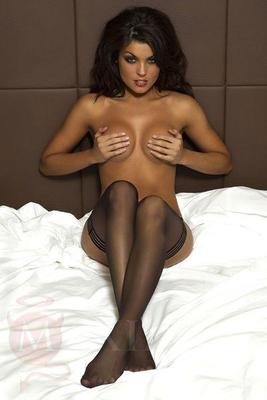 Froch has the best WAG by far. Rachael Cordingley is smoking hot and without a doubt the top WAG in all of boxing.
Rachael Cordingley hits the sheets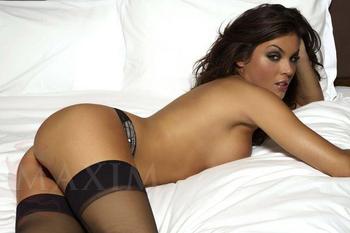 Rachael Cordingley is a nice little prize to go home to after losing a big bout. I would bet Carl Froch get's over any loss pretty quick after setting his eyes on Cordingley.
Keep Reading