My 2010 Oakland Raiders Mock Draft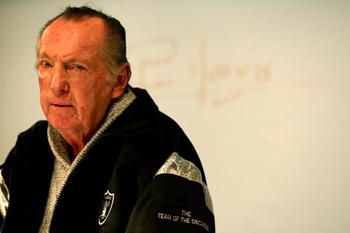 Al Davis you are now on the clock, what will happen this year in the draft? What will uncle Al do with his draft choices, IDK but this is my mock draft and how possibly I would go as of right now, keep in mind these are just my opinion picks and I made the picks by the needs that we have and players that I have seen become an impact on there former team, I know some of you wont agree with my picks, but this is just my 1st mock draft ill give another one after the combine and senior bowl when I watch how the players perform.
1st Round-8th Pick-Oakland Raiders Select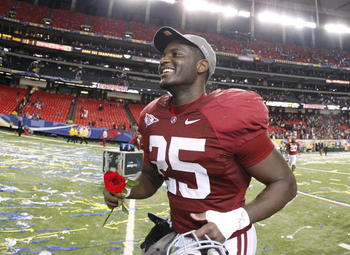 I know many of you will disagree with me because of the need of OL and DL that the raiders need, but Mcclain is a great run stopper and he would bring leadership to our defense. Ive been hearing that the raiders can just pick up a middle linebacker in free agency, but do you really think a karlos dansby or demeco ryans would come to Oakland especially if there's other teams willing to pay them millions. AGREE OR DISAGREE?
2nd Round 39th Pick Oakland Raiders Select
A huge offensive lineman falling to the raiders in the second round. Ducasee is 6-5 / 330 lbs I have seen him play last year and he has incredibly quick feet and his hip movement makes him a 2010 draft steal for the raiders.
3rd Round-69th Pick Oakland Raiders Select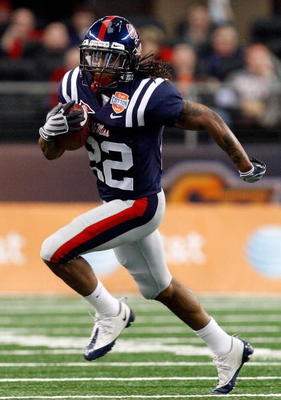 Here they select McCluster just because they need a PR/KR and because of his 40 time even tho im sure he'll rise like crazy after his combine appearance and pro day, but who knows well see.
3rd Round 85th Pick Oakland Raiders Select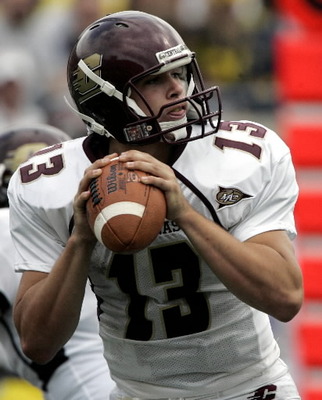 Ive heard many college experts and draft analysts say that Dan LeFevour is the most ready QB for the NFL. He doesn't have JaMarcus like strength or Peyton Manning accuracy, but he does make smart decisions and he loves the game of football and would bring a passion and inspiration to the raiders.
4th Round 93rd Pick Oakland Raiders Select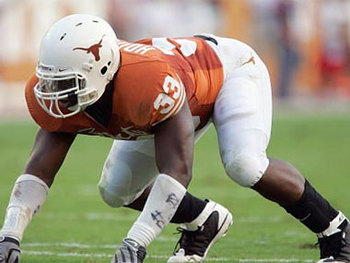 Lamar Houston had a huge BCS game he doesn't have the fastest 40 or the strongest arms but he is quick off the line and into the backfield, dont be surprised if he also becomes into a converted DE.
5th Round 124th Pick Oakland Raiders Select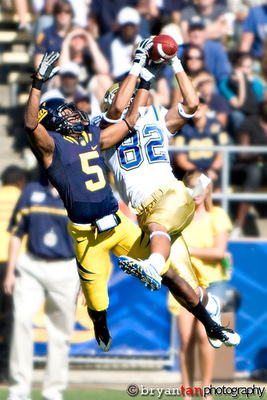 He is going to have a incredibly 40 as well SydQuan Thompson isnt the biggest corner but he can make plays and isn't afraid to lay down the law on a reciever. Tough little dude but a huge heart for the game of football.
5th Round 143rd Pick Oakland Raiders Select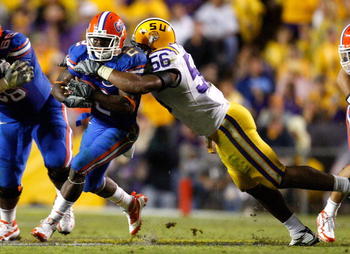 Were in need of another OLB, I have always liked Perry Riley in the late rounds going to the raiders, he's physical and very athletic as well. He will be a huge help stopping the run next year for the raiders, but he could be gone before we pick here.
7th Round 188th Pick Oakland Raiders Select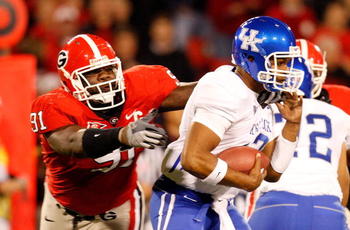 Kade Weston is a huge NT who put up high numbers for his position 25 tackles, six TFL and two sacks in 11 games. A possible free agent but could also very well be a late round steal!
Keep Reading

Oakland Raiders: Like this team?