Football League Lookalikes (Part One)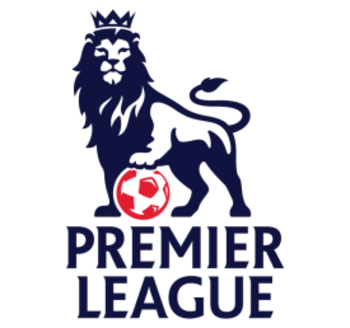 This is part-one of a crescendo of football player lookalikes, most of which I've come up with, though some may be ones submitted by members of the Tottenham Hotspur forum I'm on, and some have probably been done before by others.
Some might be very offensive to the players concerned, but they might be so funny that you die of laughter. Please let me know. ;)
Note - Some of our friends from across the pond and other places might not know who some of the compared celebrities are, but Google them/Wiki them, and you'll find out :)
Well, here we go....
...and stay tuned to meeeee for part-two. Featuring Avram Grant (woop!)
Luka Modric = Sally Gunnell + Hamster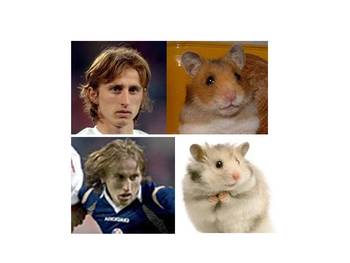 My lookalike - Sally Gunnell, former British Olympic athlete got jiggy with a hamster and gave birth to the Croatian Cruyff - Luka Modric.
He also looks like a young Johan Cruyff. The resemblance is unbelievable in both playing style and appearance. Type 'modric cruyff' into Google Images...
Samir Nasri and Michael Mcintyre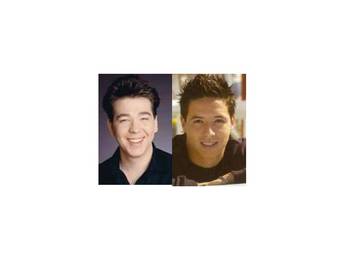 Arsenal winger Samir Nasri and comedian Michael Mcintyre - Separated at birth?
Naah! Nasri's a better footballer (Mcintyre plays hockey), and Mcintyre is funnier.
Sesamick Street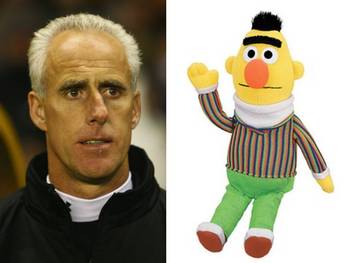 This is Wolverhampton Wanderers Manager Mick McCarthy
and Bert from Sesame Street.
Ledley King and Charles N'Zogbia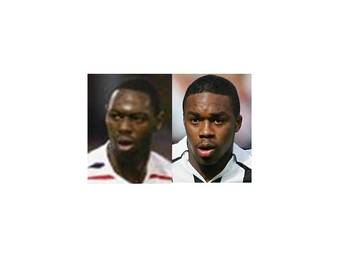 Tottenham Hotspur's permanently injured talisman Ledley King and Wigan Athletic midfielder Charles N'Zogbia with their mouths dropped in a gormless fashion.
John O'Shea and Patrick McGuinness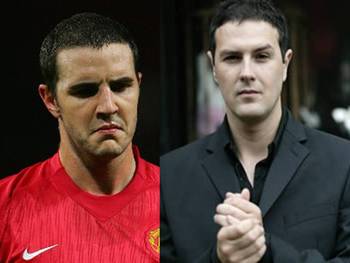 One's an Irish footballer, the other one is a Northern comedian.
Can you guess which one's which?
Stephen Hunt and Frodo Baggins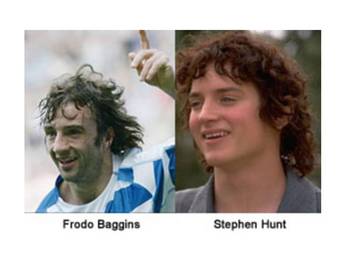 Hull City's Stephen Hunt and Lord of the Rings frontman Frodo Baggins.
This was submitted on the forum but originally done by Football365.com.
Olof of Alderaan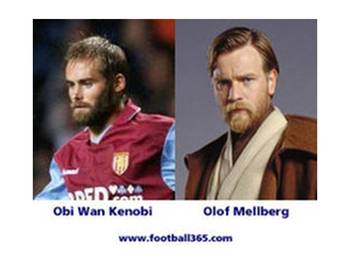 Aston Villa legend Olof Mellberg and Star Wars' Obi-Wan Kenobi.
Gareth of the Apes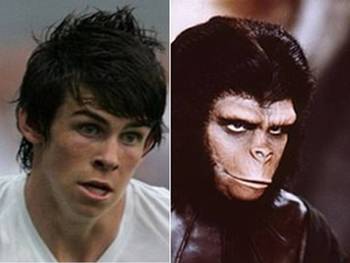 Submitted by Tottenhamhotspurs.tv member Eighteen82.
Gareth Bale and Cornelius from Planet of the Apes.
Matt Bentlamy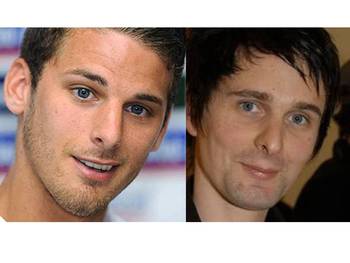 Tottenham midfielder David Bentley and MUSE frontman Matt Bellamy.
Very spooky...o.0
Keep Reading