Grading the San Diego Chargers 2009 Draft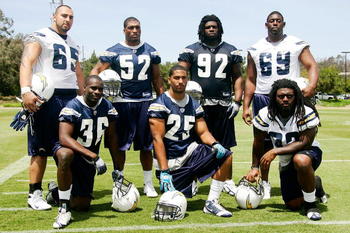 Now that the San Diego Chargers season is over I would like to go back and grade the chargers 2009 NFL draft.
Unfortunately, the season didn't end like most of us would have liked, but now seems like a perfect time to reflect on the years previous draft.
Enjoy and let me know what you think about the article.
First round: Larry English (OLB) Grade C-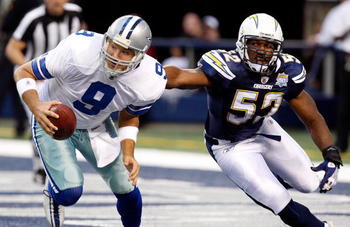 I had a lot of hope for Larry after the draft, but he just hasn't shown he has what it takes to be an NFL player. I still have hope for him, but he must start showing more next season.
Considering Clay Matthews and Michael Oher were available this isn't looking like the smartest pick.
Third Round: Louis Vasquez (OG) Grade A-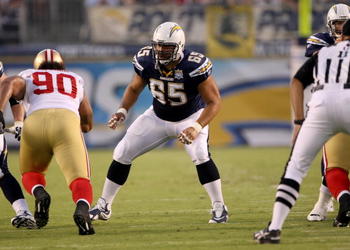 Vasquez has been a viable starter from the beginning of the year and is looking like one of the best guards to come out of the draft.
He still must improve his run blocking, which is why he didn't receive an "A," but I have a lot of confidence he will develop into an elite, or at least above average, guard for years to come.
He also seems to be very down to earth, which is always a plus.
Fourth Round (one of three): Vaughn Martin (DE/DT) Grade B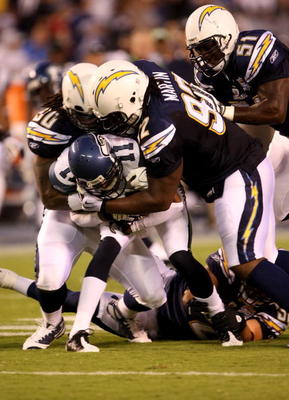 I like the development so far of Martin. He has been a project, but that's what we expected. I have been impressed with his progress. He seems to steadily get better each game.
He could be the steal of the draft in a couple of years, or could be out of the league, neither would really surprise me.
Fourth Round (two of three): Tyronne Green (OG) Grade C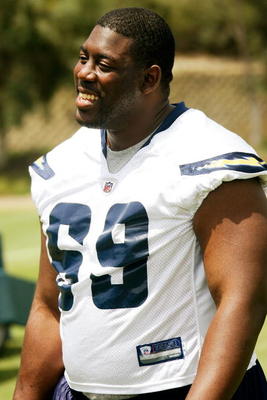 I believe someone said it best in a previous post, he is just what you're looking for in the fourth round. He's nothing special, but is a solid backup and is depth to add onto the roster.
Looking back, a better choice could have been Javon Ringer or Jonny Knox, but this still isn't a horrible pick.
Fourth Round (three of three): Gartrell Johnson (RB) Grade F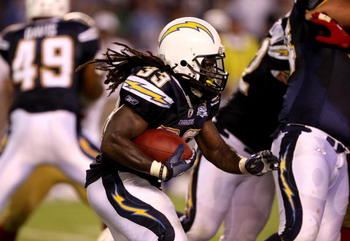 Didn't even make the team. This was probably my favorite pick of the draft—shows what little I know.
Fifth Round: Brandon Hughes (CB) Grade F+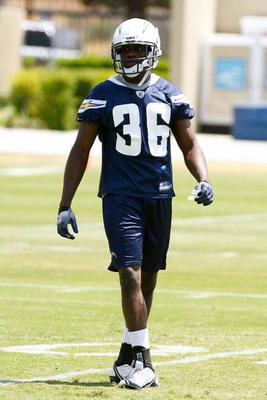 Was put on injured reserve before the season even started. I'm not convinced he would have made the team anyway.
He seems to small and fragile and I was not impressed with what I saw from him in the preseason.
Six Round: Kevin Ellison (SS) Grade B+/A-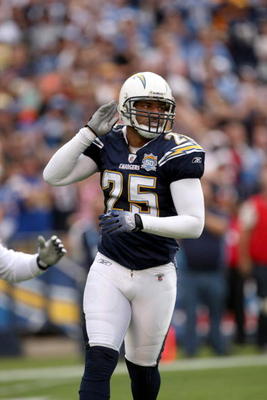 Great value in the sixth round. The only reason he isn't an "A" is because I'm not sure if he will ever be anything more then a solid/dependable starter.
Adds great depth and is the only true strong safety on the team.
Seventh Round: Demetrius Byrd (WR) Grade C+/B-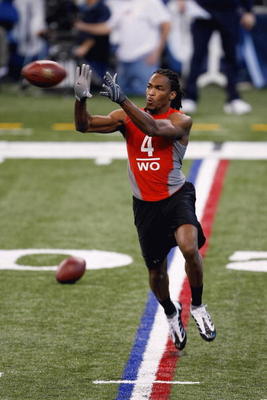 Not enough data, but I don't regret this pick one bit. I think it's worth every bit of the risk.
Key free agents to watch: C.J. Spillman, James Holt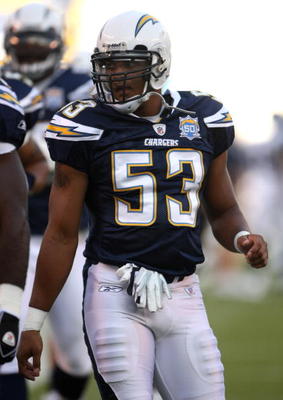 Could be positive contributors in the near future.
Keep Reading

San Diego Chargers: Like this team?