Around The League: The Hot Cheerleaders of the NFL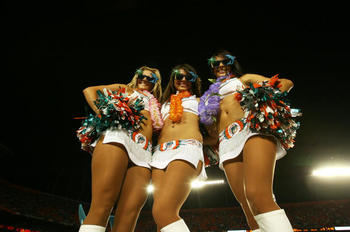 There are 760 cheerleaders in the NFL.
There are 32 teams in the NFL; 30 have cheerleaders.
One hundred percent of the cheerleaders are easy on the eyes...well, actually that's up to you to decide.
I realized it was nearly impossible to accurately rank these girls, so I've just left them without rank.
Only the overall winner was decided.
Here is a compilation of the league's cheerleading squads.
Enjoy.
(Photos thanks to NFL.com and their partnering organizations)
Green Bay Packers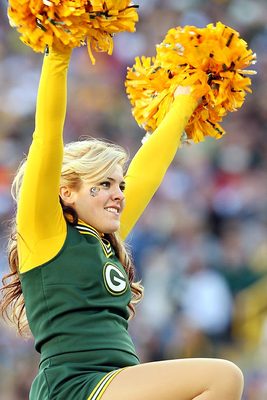 Maybe if it wasn't so cold In Green Bay there would be more photos of the Packers Girls.
Too bad.
It's like a first round exit in the playoffs; it's really disappointing.
Cleveland Browns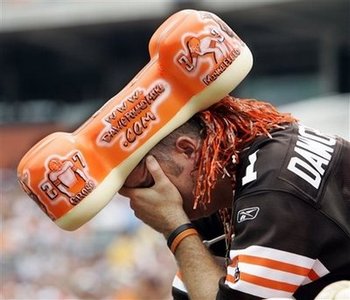 From my countless hours of research, I have concluded that the Cleveland Browns do not actually have a cheerleading squad.
Joke...
But seriously, there aren't any pictures of them.
Pittsburgh Steelers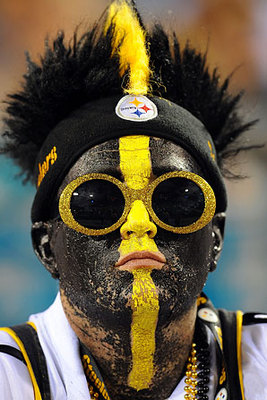 Pittsburgh dropped their cheer squad last season for financial reasons.
Hmmm...
Super Bowl win with cheerleaders.
No Super Bowl without them (not to mention the lack of a playoff berth).
I think the upper management needs to re-think their cost cutting.
Maybe bring back the Pittsburgh cheer squad?
Houston Texans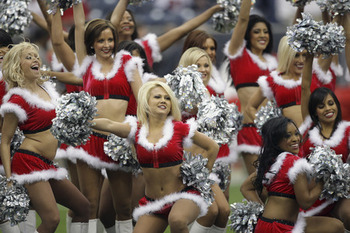 Too many pictures to show of these girls.
I mean way too many. Too bad I couldn't make a thousand slides....
Indianapolis Colts
No pictures!
Although it is confirmed that they actually do have a team, they apparently don't have anyone willing to take pictures of these pretty ladies.
Jacksonville Jaguars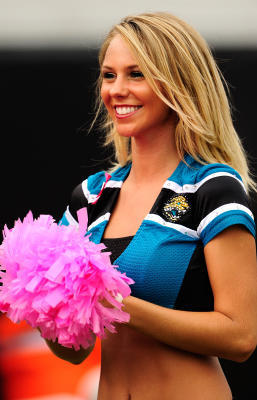 Lovely Jacksonville, it truly is a beautiful city.
So it's only fitting that they have a group of lovely cheerleaders.
Isn't it?
Tennessee Titans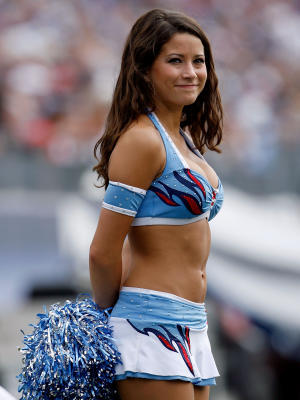 Cincinnati Bengals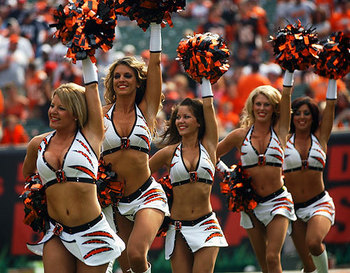 Honestly, I believe these cheerleaders are in the top five for hotness.
They have the looks, the pictures, and the...looks to be considered for the top five.
Buffalo Bills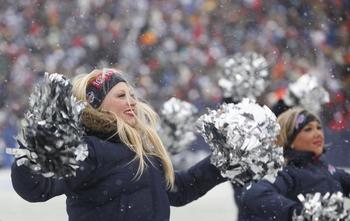 Cold weather: Snowy, rainy, non-bikini type weather.
Doesn't exactly help the Bills' situation.
Miami Dolphins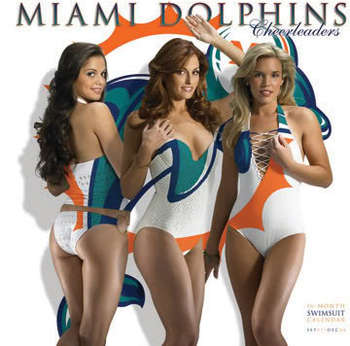 A very hot climate with very hot cheerleaders.
Period.
End of story.
New England Patriots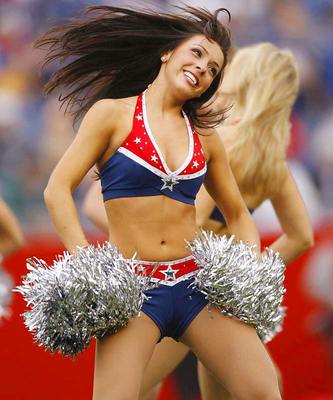 Again, very cold.
I guess it's hard to get girls that want to be in a bikini in near freezing temperatures.
Pretty ladies nonetheless.
New York Jets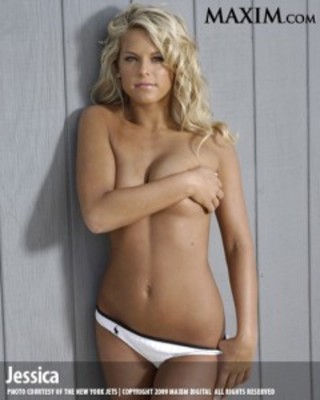 Whenever you have cheerleaders featured in Maxim, you know they have to be good looking.
Cheers to these pretty ladies, and congratulations to Jessica.
Denver Broncos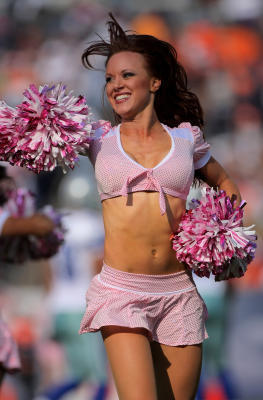 Not historically known for their cheer squad, but I mean, who is?
Besides the Dallas cheerleaders.
Kansas City Chiefs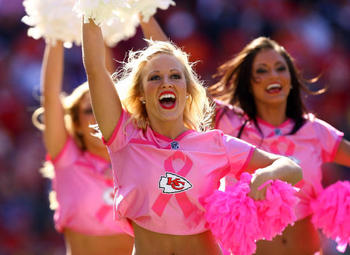 Yay, breast cancer month!
They have to be cheering for something, right?
Because I don't think there was a lot for them to cheer for on the football field.
Oakland Raiders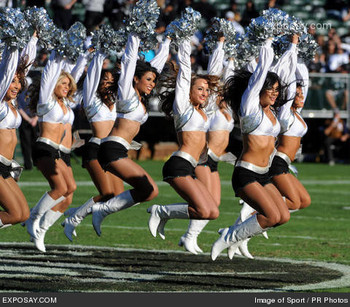 Yay! Another top 10 draft pick bust.
But that's what everyone cheers for in Oakland...right?
San Diego Chargers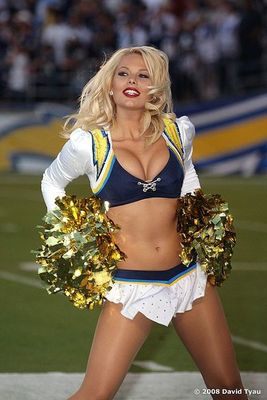 Ahhh...San Diego.
They do have good looking cheerleaders—it would be a travesty if they didn't.
Chicago Bears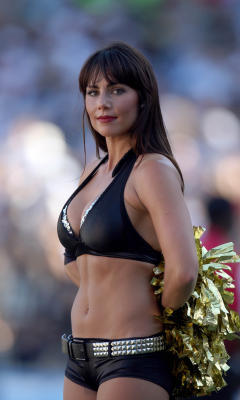 Da Bears!!!
OK, so that may not actually be a picture of the Bears cheerleaders, but the Bears have to have cheerleaders, right?
Well, it turns out they don't, or at least they don't have any pictures of them.
Detroit Lions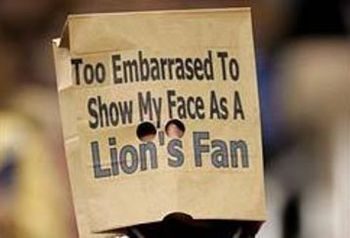 Too embarrassed to be a fan of a team without cheerleaders...
I believe the one in the picture is a typo.
Minnesota Vikings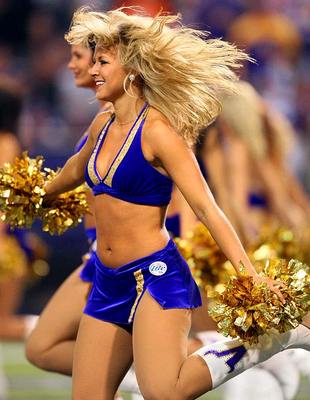 Minnesota is cold.
Good thing they have that heated indoor stadium to keep the cheerleaders warm.
Atlanta Falcons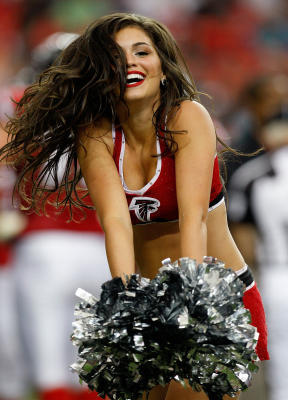 Again, do I really need to say it?
Carolina Panthers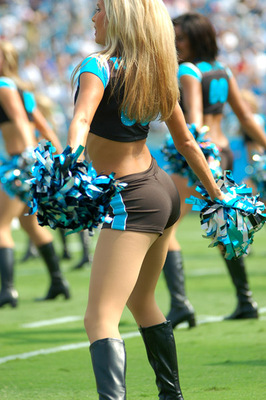 These Top cat girls definetely have something going for them...
I just can't put my finger on it....
New Orleans Saints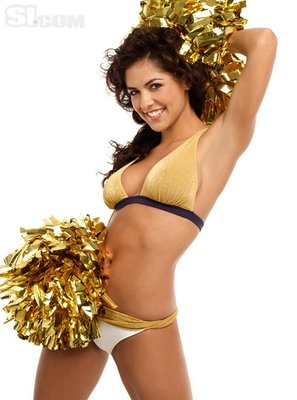 Not as revieling as the Mardi Gras festivities.
But they still look just as good.
Tampa Bay Buccaneers
Florida is made for Cheerleaders with all the beaches for the pretty girls to go get a sun tan.
Dallas Cowboys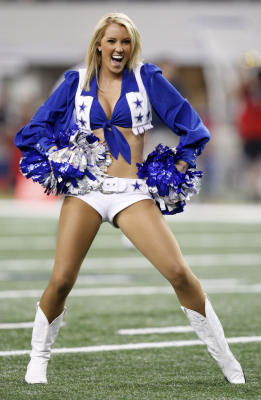 The legendary Cowboy girls.
There are seats in the new stadium where just about the only view you have is of the cheerleaders. Why would they want to sit there?
'Nuff said.
Philadelphia Eagles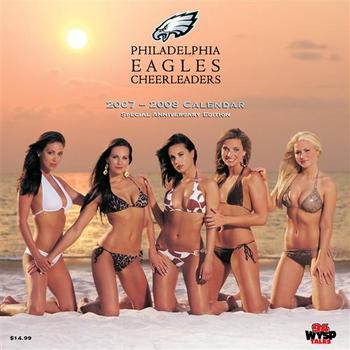 Bikini photos obliterate non-bikini photos.
No matter what...well, almost...
Washington Redskins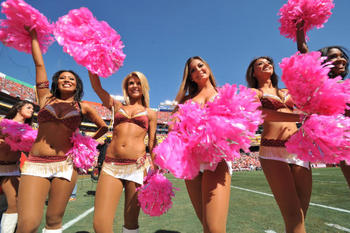 Washington Redskins suck.
Its really hard for me to say this, but it is quite possible that the cheerleaders could possibly be following that path.
Let's hope they can put things back together.
Arizona Cardinals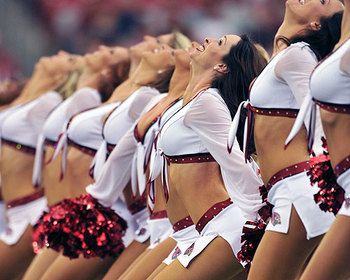 "What's in the sky?"
"I don't see anything..."
"Just smile Damnit!"
San francisco 49ers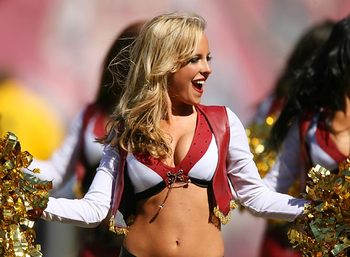 The Gold Rush girls may have been the only part of the Organization not effected by The Michael Crabtree curse.
Seattle Seahawks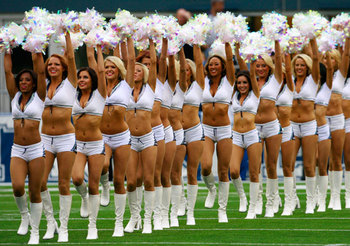 I hate Seaguls.
But, you know what—I think these Seagals are alright.
Hopefully they can give Pete Caroll a good welcoming.
St. Louis Rams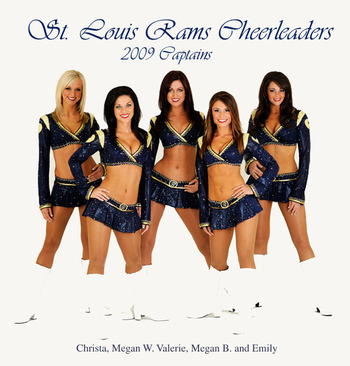 The Rams may have been replaced as the best show on turf...
By their own cheerleaders.
Lets take a vote.
Who has more firepower—the Cheerleaders or the team?
Baltimore Ravens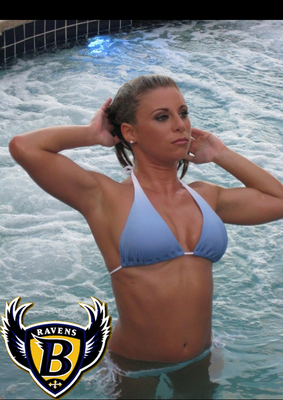 I guess this counts as a picture of the cheerleaders...
So let this be a lesson to the cheerleaders without bathing suit photos.
Guys like girls in bikinis.
It will help more than you believe.
New York Giants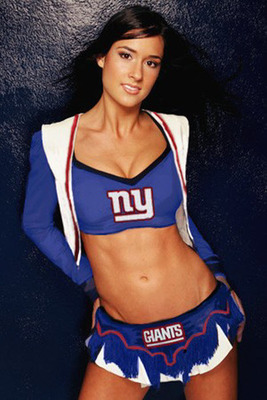 The Caption to this image before I copied it to this was...
"Two Big giants"
That must of been reference to the powerful defensive line of New York....
Winner: Houston Texan Cheerleaders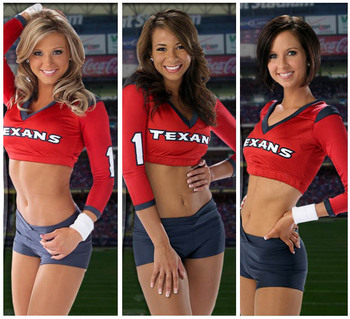 Yes, that's right.
No, I didn't mean to write the Dallas Cowboys Cheerleaders.
Honestly, searching through hundreds of photos of team cheerleaders.
The Majority of the good photos were Texan Cheerleaders.
So Move aside Dallas.
Your neighbor just kicked you out.
Keep Reading