National Signing Day 2010: 10 Recruits That Could Spring Surprise Commitments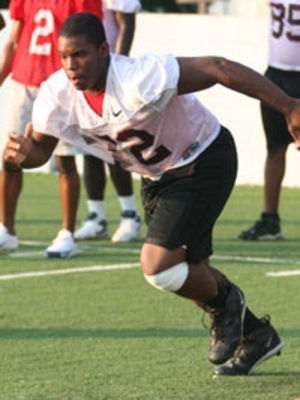 National Signing Day is the college football equivalent of the Royal Rumble. No one knows who is coming up next or where they will land. The only guarantee is that many guys are going to get thrown for a loop.
There are inevitably a few surprises on signing day, ranging from decisions for schools that weren't in the mix the last minute to delays well past the 11th, 12th, and even 13th hour.
The follwoing 10 college recruits have kept a long list of suitors until late, watched their tentative favorites run out of scholarship room, or have seen coaches leave for programs on the eve of a commitment.
With the dust only recently settling at the nation's top programs, here are 10 kids that could kick it up again on signing day.
Latwan Anderson, ATH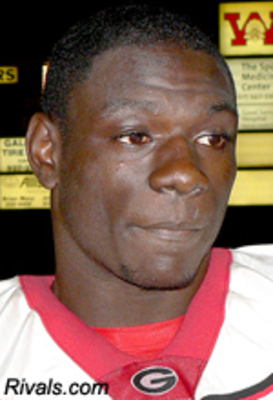 I didn't buy Latwan Anderson's commitment to West Virginia at the U.S. Army All-American bowl as anything more than the flavor of the week for the four-star ATH.
He's already decommitted from at least one program. He was favoring Ohio State for the weeks leading up to his announcement for WVU. Even then, it's only listed as a soft verbal.
Unless Ohio State, Michigan State and the rest totally abandoned ship on the prospect of changing his mind, I'd say he's as much in play as any other uncommitted recruit.
Miami and UNC could be in the running, and considering how Michigan has poached a few Mountaineer recruits in the past two weeks—DT Richard Ash and LB Darion Rogers—there's a chance Latwan fills out the safety vacancy for the Wolverines.
Seantrel Henderson, OL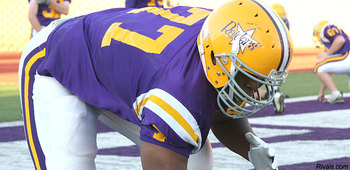 I'd be surprised if Henderson decides to go anywhere on signing day. I almost expect the larger-than-life prospect to pull a Terrelle Pryor: string out his commitment as long as he can.
Just about everything in Henderson's recruitment has been a surprise, from his early interest in Minnesota and Michigan to the addition of Oklahoma and Iowa, and now his interest in the Miami Hurricanes. Henderson will visit the U on Jan. 29.
A month ago, the rumor was Henderson was down to Miami and USC, and Oklahoma really didn't have room anymore. But I haven't ruled out either a Big Ten team or Notre Dame.
ND coach Kelly is pursuing Henderson with a vigor, meeting the prospect at home this last week. Kelly knows what a boon it would be to land Henderson in his first class and also needs to address graduations on the Irish o-line.
Nor have I ruled out Ohio State or even Iowa. The Bucks are his likely destination if he remains in the Big Ten, and Iowa got some traction with Henderson and were in the running for his fifth official.
Conversely, I think Michigan and Minnesota are well out of the running. But it wouldn't be a surprise if he did what we were all expecting, would it?
Corey Lemonier, DE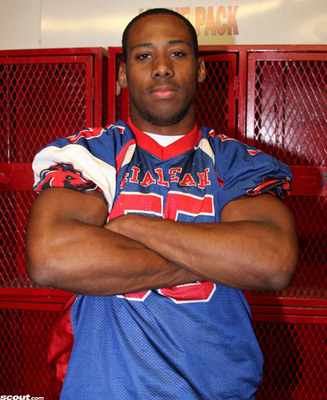 Lemonier was one of the stars of the U.S. Army All-American game, recovering and returning a crucial fumble late in the game.
The four-star defensive end narrowed his choices to Miami, Florida State, Auburn, and Tennessee at the end of the year, and seems inclined to choose before signing day.
But his list also includes offers from Kentucky and New Mexico. With the uproar at Tennessee, either of those could be in the running if his top four has been reshuffled.
The rumor is that it's between Florida State and Auburn. He rated his visit to the Seminoles a "perfect 10," but enjoyed his visit to Auburn for the Iron Bowl equally.
If there's an outlier in his recruitment, it best make its presence felt in the next few weeks. Otherwise, the only surprised people will be Auburn or Florida State fans, respectively.
Lache Seastrunk, RB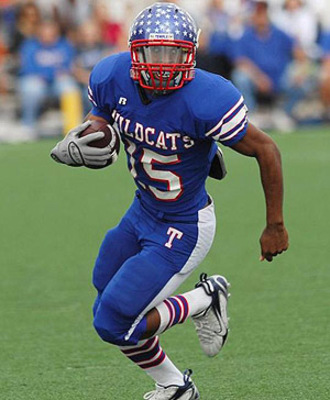 Lache Seastrunk's idea of narrowing down a decision is to list the 20 schools he probably won't be attending, leaving the 100 or so others to fight over his services.
It's become a little better since then. Like fellow five-star RB Marcus Lattimore, who helped everyone out by narrowing his choices to South Carolina and Auburn, Seastrunk's list is now down to five schools: Memphis, Oregon, Southern Cal, Auburn, and LSU.
He's set his announcement date for Jan. 27, but don't be surprised if it gets pushed back to a week later, or that he doesn't commit to the school he selects in the ceremony.
Analysts have removed Auburn from the list for him. The Tigers have already sewn up Michael Dyer and could also be welcoming Lattimore, so the depth chart isn't favorable for Seastrunk to become an immediate feature back.
Seastrunk canceled his visit to USC this past weekend, but the Trojans are not entirely out of the running. Lane Kiffin will get out the snake oil in the next two weeks and maybe lure Seastrunk on campus for an unofficial.
I like LSU's chances more and more. Good recruiting and immediate need on the depth chart, plus the strong push the coaches have been making, seem to indicate he could be headed to Baton Rouge.
Oregon's system is very kind to running backs, and it wouldn't be out of the question for Seastrunk to try and battle LaMichael James for playing time.
And of course Memphis would be the biggest surprise of all under new head coach Larry Porter, who recruited Seastrunk to LSU. It's clear he and Porter struck up a positive relationship, and that might mean LSU's chances have suffered by losing him.
Jordan Hicks, OLB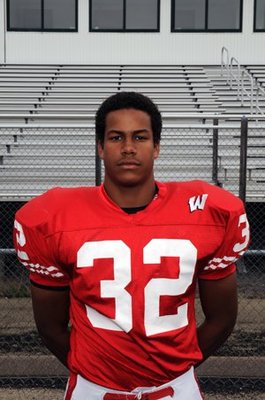 I thought Hicks was a lock for Texas ages ago. His recruitment went really well, and after Charlie Strong left and the Meyer saga went down at Florida, the Gators—whom I supposed were second in his eyes—looked less and less viable.
But Ohio State must be coming on strong for the in-state five-star linebacker. I think he would have committed to Texas already if the Bucks were giving him cause to have second thoughts.
He could still be a lock, but the longer his recruitment gets sweated out, the more Texas' recruitment efforts suffer, particularly given Mack Brown's impatience with doubters. Brown suffers the little children to commit onto him, and the more Hicks waffles, the more the spot Mack left for his commitment remains in doubt.
If these leads up to signing day, the Bucks could be in for a boon.
Christian Jones, LB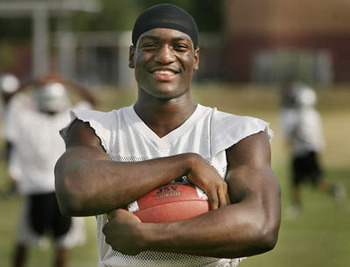 Looks like five-star linebacker Christian Jones ran out of time to commit to the Florida Gators, who welcomed ILB Michael Taylor to the fold to round out their 25-man class in one of the greatest recruiting coups in history.
That leaves a host of other suitors—Jones' final list is worse than Seastrunk's—but there are some names to watch.
Now that the dust has settled at Tennessee, Jones could reevaluate his interest in the Vols under new head coach Derek Dooley. Despite his lack of standing, Dooley is a voracious recruiter who could lure Jones back into the fold.
Jones' interest in Knoxville might have been predicated on Lane Kiffin, however. Kiffin got Jones on USC's campus this past weekend and will be recruiting him hard to join USC's still-undersized class. The Trojans need the ferocious presence at linebacker after losing their three top players to last year's draft and fielding no new breakouts this year.
Notre Dame could also step up their recruitment with Brian Kelly refocusing his efforts on defensive talent to close his first class. A linebacking corps featuring Manti Te'O and Christian Jones on the outside would be intimidating to run against.
I also like Alabama and Florida State to make strong pushes for him. He'd be a legacy at Florida State—although their class, like the Gators', is getting full—and Alabama is in need of rebuilding their defense after losing nine of their starters to graduation or early entry.
Sean Parker, S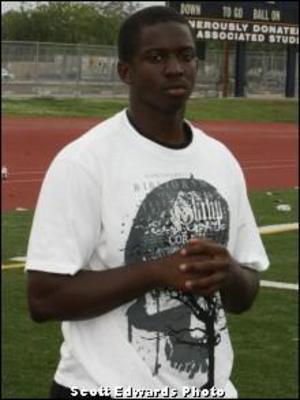 Parker's list is down to USC, Cal and Michigan.
Parker visited USC over the weekend and had a "good time," according to an article on SuperPrep. He visited with several other prospects including TE Randall Telfer. Lane Kiffin could sway him big time before signing day.
Parker likes the academics at Cal and visited there in October.
Recruiting insiders think Michigan has the lead, with their academic success and their obvious need at defensive back. Insiders indicated that Parker is also leaning towards leaving the state of California.
Michigan's Rich Rodriguez said he expects to sign 26 kids. At 25, Michigan's coffers are filling up with the weekend commitment of Darion Rogers and the pending commitment sleeper LB Jake Ryan.
If RB Tony Drake is dropping off as expected, that last slot could go to Parker, but fellow safety prospect Rashad Knight might take it before him. Knight was "blown away" by his official to Michigan over the weekend and could forego his visits to Rutgers and Ole Miss if he has a committable offer.
Don't be surprised if Parker's recruitment opens up slightly. If the writing is on the wall at Michigan, I could see Cal, Notre Dame or UNC making a strong push to land him as a surprise signing day commit.
Jackson Jeffcoat, DE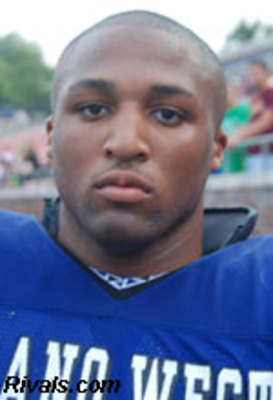 Jeffcoat's recruitment has been tough to read. Insiders liked Florida's chances, but that ship sailed once Florida's class filled up with two all-world defensive ends, and Jeffcoat tellingly canceled his visit to Gainesville this past week.
Texas is now the frontrunner, and coy article in the Star Local News suggested that Jeffcoat would decide for the Longhorns within the week.
But if he keeps quiet until signing day, that should favor underdogs Arizona State and Houston, where Jeffcoat's father is a linebacker's coach. Oklahoma could also benefit if coach Jeffcoat takes over as DE coach for the Sooners. Though OU's class is at the limit, it is light on defensive end talent.
I think Jeffcoat's decision could be a signing day surprise unless Mack can lure him in this week.
Gabe King, DE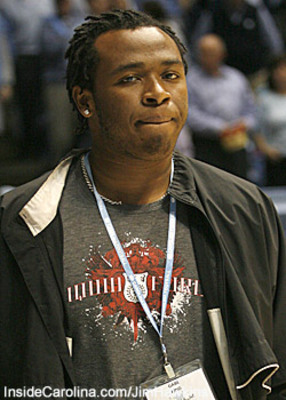 King looks to have been a strong Oregon lean for a while now, and some have gone so far as to suggest he's a silent commitment to the Ducks.
Oregon is the hometown favorite, but the Cal Bears were the first to offer him and have been pursuing him the longest. They received the commitment of the nation's top OLB/strongside DE in Chris Martin.
But I don't put it past Alabama to spring a surprise announcement given their national title and their immediate needs on the line, particularly with a recruiting class light on DL.
UCLA and USC are also in the mix. Add the Kiffin/Neuheisel factor to any situation and the result is chaos.
J.R. Ferguson, DE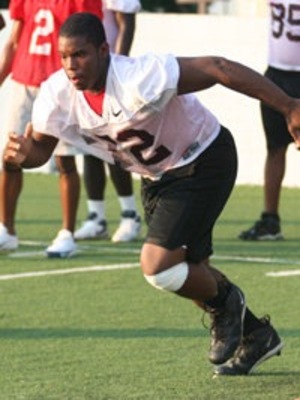 "Ego" Ferguson has put up miles on his recruitment, taking visits to Notre Dame, LSU, and Cal and now heading south to Florida State and Miami in consecutive weeks.
There's no clear leader and no indication that he'll tip off insiders before signing day. Steve Spurrier will visit Ego later this week, and Lane Kiffin is in the mix for his services at strongside end.
I can't even set the schools in the running to surprise, let alone the ones that tentatively lead for him.
He reminds me a bit of five-star DT William Campbell, who last year strung his recruitment into a torrid melodrama amid many suitors, and seemed to enjoy the fog of intrigue before recommitting to Michigan at the U.S. Army All-American bowl.
With a nickname like Ego, all you can really say is that he will be going to college somewhere next year.
Keep Reading