Nate Kaeding Chokes: Where Does His Meltdown Rank In NFL Playoff History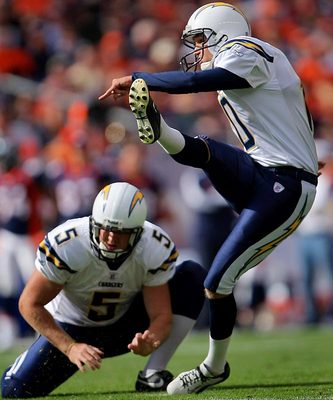 The performance San Diego kicker Nate Kaeding put on Sunday against the Jets was less than spectacular. In fact, it was down right awful. Kaeding missed not one, not two, but three field goals yesterday, and it proved costly as the Chargers ended up losing 17-14 to the underdog Jets.
The third time was not the charm for Kaeding yesterday. Neither was the first or second time for that matter.
Kaeding doesn't stand alone though. He will now join a long list of kickers best known for choking on the biggest stage.
To show Nate he is not the only kicker (or other special teamer) to choke, I present to you the top five botched playoff kicks of all time.
5.) John Kasay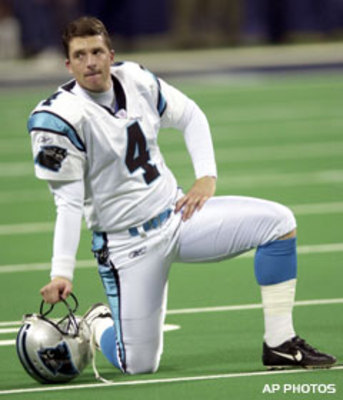 Many think you need to miss a field goal as a kicker to become one of the biggest choke jobs in NFL playoff history. John Kasay proved that theory to be false back in 2004 as he shanked a kickoff out of bounds, giving the Patriots the ball on the 40 with 1:08 left in Super Bowl XXXVIII. Kasay's counterpart, Adam Vinatieri would soon show him how it's done as he converted a 41 yard Super Bowl winner.
4.) Trey Junkin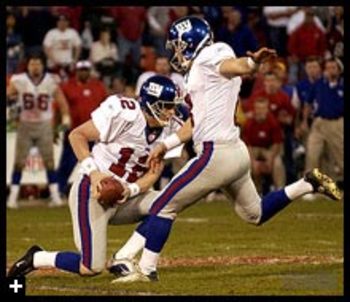 Trey Junkin was a 41 year old, 19 year vet who had just signed on with the Giants the week of Jan. 5, 2002 to replace their injured long snapper, and the rest is history. With six seconds remaining the Giants lined up for a 41 yard field goal that would have given them a huge playoff win against the 49ers. Junkin however, made a bad snap and the kick never got off. Junkin retired after the game.
3.) Dan Turk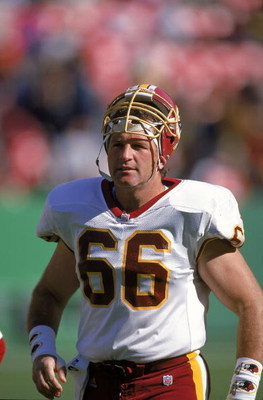 Like Junkin this snap would be Turk's last in the NFL. Turk bounced a one hopper in the fourth quarter of a 2000 playoff game that resulted in Tampa Bay pulling out a one point win over Turk's Redskins. Ouch!
2.) Tony Romo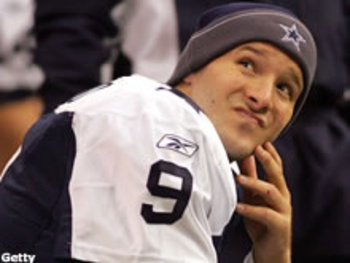 Like I mentioned earlier, just because a kick goes bad doesn't always mean it's the kickers fault. Just ask Tony Romo. Romo failed to hold a snap that would have set up a game winning field goal for Martin Gramatica in a playoff game back in 2007 against the Seahawks. Needless to say, the Seahawks moved on, and Tony along with the rest of the Cowboys did not.
1.) Scott Norwood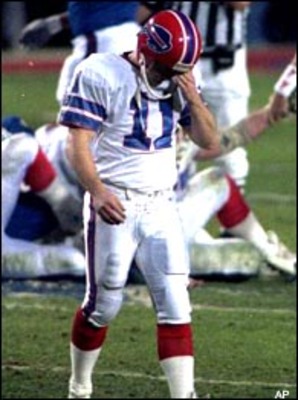 Say what you want about Nate Kaeding's performance yesterday. It will never be as bad as the Scott Norwood performance from Super Bowl XXV. Do I even need to say it? It was January 27th. The year 1991.
It was a 47 yard field goal attempt to win the Super Bowl. Let me repeat that, it was to win the Super Bowl! Norwood missed the kick, and has been famous for it ever since. See Nate, it could have been worse!
Keep Reading