MISSING: NEW YORK RANGERS OFFENSE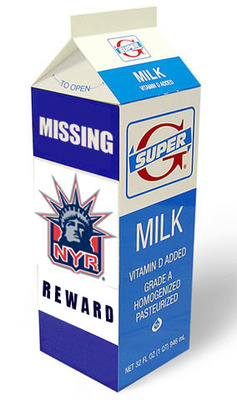 The New York Rangers' ability to score goals has vanished from existence. Reports state that there is no sign of foul play involved in thi...actually, there are signs of foul play.
The Rangers show nothing but foul play in the offensive zone every time they step on the ice.
What was supposed to be a team filled with balanced scoring depth, has turned out countless boxscores that would make the MLS proud.
There will be a substantial reward for any information provided towards solving this horrific case.
Suspects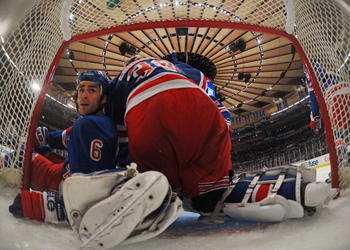 Several suspects have been summoned for questioning in this case. We will be examining multiple possible causes for this phenomenon that is; New York Rangers goal scoring.
Marian Gaborik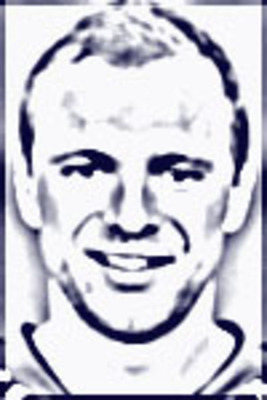 It's no secret that, much like when Jaromir Jagr was here, the Rangers ability to score goals relies heavily on the shoulders of Marian Gaborik.
Gaborik's goals account for 24 percent of the Rangers goal tallies. That is awful. That percentage is one of the reasons why the Rangers rank 26th in the NHL in the Goals category.
Gaborik's recent slump and the Rangers goal drought are not a coincidence. He has only scored three goals in the previous 11 games. During that stretch, the Blueshirts have put 15 pucks passed the opposition's goaltenders, for an average of 1.4 goals-per-game.
No wonder why Henrik Lundqvist is on the brink of eruption.
Vinny Prospal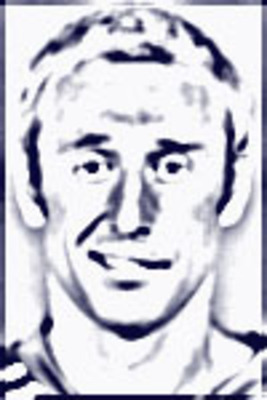 Vinny Prospal instantly clicked with Gaborik from the start of the season.
After signing a one-year deal for $1.1 million this offseason, Prospal looked like the steal of the summer for the Rangers.
That quickly evaporated when Prospal went down with a knee injury that required surgery on Dec. 29.
After a torrid start, Prospal was very quiet during the month of December, only recording points in four of the 11 games he played.
Since he returned from the procedure he has yet to record a point.
Artem Anisimov, Enver Lisin, Ales Kotalik

Now I'm not angry at these players for not producing. What I'm angry at is the opportunities that they receive.
Both Anisimov and Lisin always seem to have good, hard-working shifts where they are generating pressure and opportunities, yet, for some reason beyond my realm of understanding, they don't get the minutes they deserve.
Lisin, on most nights, barely gets to play, or he is flat out scratched from the lineup.
That same notion goes for Ales Kotalik, who in my opinion, has the best shot on the team.
The three average under 13 minutes of ice time per game, yet all possess natural offensive abilities.
Which brings me to my next suspect...
John Tortorella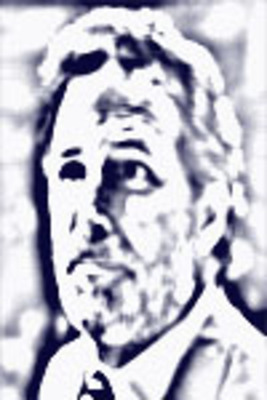 When Torts replaced Tom Renney towards the end of last season, we saw a preview to the fiery, take no crap, my-way-or-the-highway, coaching style that was non-existent since Mike Keenan left the helm in 1994.
We expected an uptempo, end-to-end, high-scoring style of play that would keep fans riveted and on the edge of their seats from October to June.
HA!
I have fallen asleep during games this season.
For some reason, certain players like the aforementioned trio, have seen limited to no ice time.
Ranger fans knew coming in that Tortorella liked to give his best players oodles of ice time, but this is ridiculous, especially with the long Olympic tournament in February.
Tortorella also suffers from what is clinically diagnosed as: Linemate A.D.D..
Tort's shuffles the lines up more than a Blackjack dealer does their cards.
Developing chemistry with your linemates is a crucial aspect of production—just ask Michal Nylander.
Chris Drury, Brandon Dubinsky, Ryan Callahan, and Chris Higgins

Unlike Anisimov, Lisin, and Kotalik, who seem to overachieve given their amount of playing time, this quartet does the exact opposite.
Going into the season, each of these four players were heavily anticipated to produce secondary scoring. Each were slated at the 20-30 goal pace, which would create an even balance of scoring down the depth chart.
In the words of Lloyd Christmas..."Boy, were they wayyyyy off!"
Callahan is on pace to score 17 goals—down from the 22 he scored last season—while Drury, Higgins, Dubinsky are all on pace to score between 9-15 goals a piece.
Callahan seemed to break out of his drought during December, but has since relapsed. Dubinsky missed 13 games with a broken hand and has yet to get going.
Drury and Higgins have simply been offensively challenged all season.
Glen Sather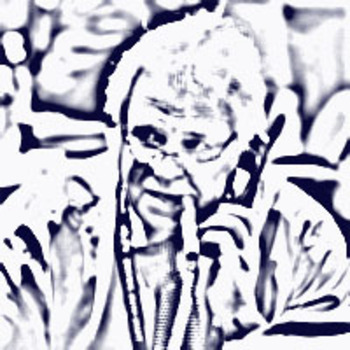 And last but certainly not least is Dr. Frankenstein himself, Glen Sather.
Sather is the primary individual responsible for assembling this goal-sapped squad.
I can't blast Sather for what he did this offseason, however.
Moving Scott Gomez to Montreal and signing Marian Gaborik were two outstanding moves. A+, Mr. Sather.
The signings of Prospal and Kotalik—although Kote's contract was a little stiff—were also two exceptional moves.
But then he went out and signed Donald Brashear. I'm not going to waste anymore keystrokes on how I feel about Brashear. Check my last story for further detail.
It's the previous offseason that has handcuffed this team from achieving their goals. Pun intended.
Michal Rozsival and Wade Redden simply have to go. There isn't a Red Sox fan's chance in the Bronx that Sather will be able to swindle another GM, like he did Bob Gainey in the Gomez deal, to take Redden or Rozsival off his hands.
Sather needs to put his ego to the side, swallow his pride, and waive both of them.
The cap space that will be alleviated by such moves would do the Rangers wonders.
However, I would only hope another man would be in charge of bringing players in with that newly-found cap space, as Slats has over-stayed his welcome in the Big Apple.
Keep Reading

New York Rangers: Like this team?