Chicago Red Stars Fix Defense First in WPS Draft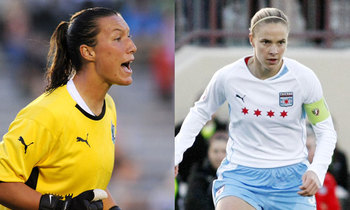 The Chicago Red Stars began draft day by trading their second leading scorer, Lindsay Tarpley, for St. Louis Athletica's No. 2 goalkeeper, Jill Loyden.
The fact that the Red Stars, one of the WPS's least productive offensive teams in their inaugural year, were willing to give up Tarpley for a keeper indicates an admission that Chicago is not satisfied with Swedish keeper Caroline Jonsson, who came with a great resume but did not consistently play up to her reputation.
Once they had bolted the door shut on the nets, they went defensive again, using their first pick, fourth overall, for the first defender taken.
In the third round, Chicago selected another keeper, either unable to leave talent on the table, or...still feeling vulnerable at that position?
The rest of the draft had an offensive tilt, going with three forwards and a pure midfielder.
Minus Tarpley, Plus Cristiane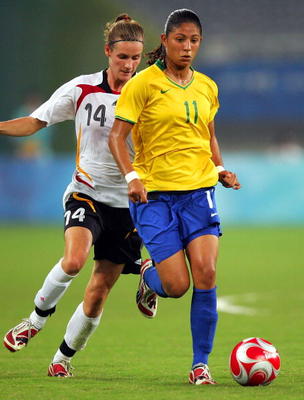 Having sacrificed U.S. Soccer's Female Player of the Decade by trading Tarpley, the Red Stars reversed a previous offseason decision not to re-sign their leading scorer, Cristiane.
Fortunately for Chicago, the Brazilian striker, a finalist for FIFA Female Player of the Year and the Red Stars leading scorer last season, was still available.
Cristiane earned top scoring honors for her club despite a slow start, recovering from injury. Hopes for an even more productive year from her are high.
First, Draft a Big Defender: UNC's Engen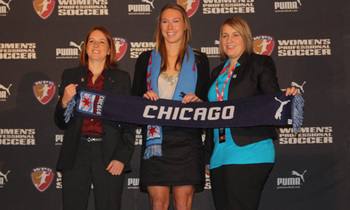 If there was any doubt the Red Stars were focusing on defense first, it was put to rest when they announced their first pick. Chicago, drafting fourth in rotation, took the first defender in the draft, North Carolina's Whitney Engen.
Engen was one of seven UNC players taken by the league today, the most from any school.
Last season's defensive lapses could be attributed in part to the absence of Kate Markgraf, who missed the entire season due to maternity. The front office had depended on Markgraf to be their intimidator in the backfield.
Despite strong performances from Marian Dalmy and Natalie Spilger, Markgraf's absence made Chicago vulnerable. Her status for the 2010 season is unknown at press time. Obviously, with the selection of Engen, the Red Stars want to guarantee they have size and talent in front of the keeper, one way or the other.
Round Two: Jessica McDonald, F, UNC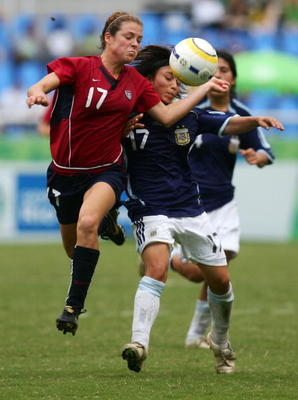 Red Stars General Manager Marcia McDermott stayed true to her school by taking her first two picks from North Carolina. Perhaps the acquisition of this U.S. International forward will help fill the void left by Lindsay Tarpley.
Third Round: Another Keeper-- Kelsey Davis, Portland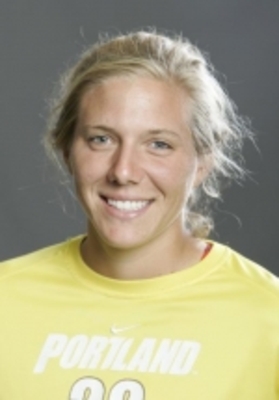 If Cristine Jonsson wasn't worried when the Red Stars traded one of their two best for a second string keeper, she must have started to wonder when Chicago used their third pick to further shore up that position.
Kelsey Davis will feel right at home playing with former Portland teammate Megan Rapinoe.
Round Four: Michele Weissenhofer, F, Notre Dame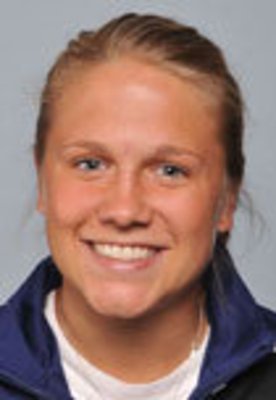 With defense adequately reinforced, the Red Stars look to the front line taking their second forward of four picks thus far.
Fifth Round: Sophie Reiser, M/F, Columbia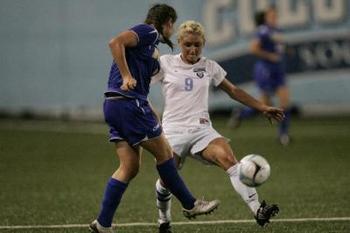 Staying on the offensive side of the field, Chicago turned to the Ivy League for their next pick.
And More Offense in Round Six: Fiona O'Sullivan, M/F, San Francisco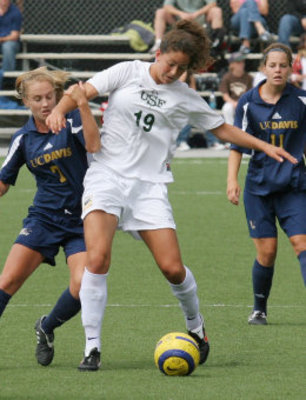 Midfielder/Forward Fiona O'Sullivan joins Chicago's sizable California contingent.
Other Red Stars hailing from or playing college soccer in the Golden State include the Santa Clara Three: Dalmy, Klein, and Igwe, plus Stanford's Spilger California native, Rapinoe, and UCLA's Jill Oakes.
Seventh Round: Jackie Santacaterina, M, Illinois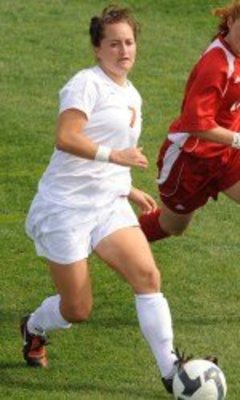 The final pick comes home. Santacaterina joins Illini Ella Masar playing in the home state.
Look for individual articles featuring all the new Red Stars (by trade, acquisition or draft) in the coming days and weeks.
Keep Reading