Five Questions for Georgia Under Todd Grantham in 2010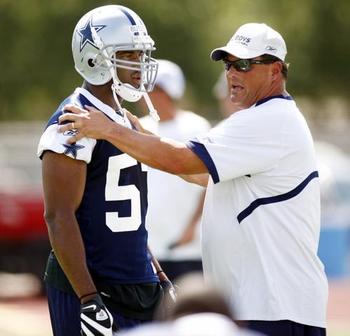 Georgia has found it's man. His name is Todd Grantham and he, according to his current employer, is "Grossly Overqualified."
Now that the search is officially over, the question of who the Georgia Bulldogs will hire to replace the fired Willie Martinez becomes, what will the new defensive coordinator do for you?
For his part, Grantham is "very excited about being part of a staff that will work tremendously hard to return Georgia football to one of the premier teams in the SEC."
And, If you are a Dawg fan, you have to be a bit relieved that this whole business is over. It was only a few days ago that you were dealing with the aftermath of another candidate's decision to stay with his current school—calling into question Georgia's relevance as a contender in the SEC.
Now we get a guy in Grantham, who brings NFL experience and a nice resume of college experience having worked at both Virginia Tech under Frank Beamer and Michigan State under Nick Saban.
That said, I have a few questions that still need answering...keep reading.
1) Who Will Fill Out the Defensive Staff?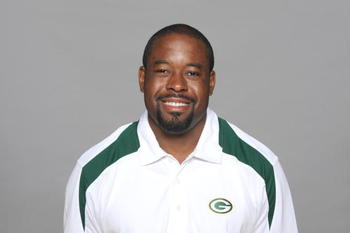 This one is a biggie because, obviously, each position coach will be critical to the development of our current and future talent.
As of now, there isn't much information to grab onto as Grantham is still coaching the Cowboys through the playoffs and he likely hasn't had too much time to consider assistants just yet.
However, if you subscribe to the notion that it was going to be Grantham all along—his name was linked to the coordinator's position as much as four-weeks ago, then you probably think it's fair to guess he's got a guy or two already in mind.
Two names that are making the rounds are current New Orleans Saints defensive line coach, and former Georgia Bulldog player, Travis Jones. He worked for LSU, under Nick Saban, as their recruiting coordinator and defensive line coach in 2003.
He would likely be tabbed to coach the linebackers and it's no secret that he has a desire to come to Georgia as a coach.
In addition to Jones, Joe Whitt Jr., presently the cornerbacks coach for the Green Bay Packers—where CB, Charles Woodson just won Defensive Player of the Year (nine interceptions, four FF, and three TD's)—could be a consideration for coaching the DB's.
Whitt was a grad assistant on Tubberville's staff in 2000 and went on to coach wide receivers and be the recruiting coordinator for the Louisville Cardinals from 2003-06.
Another possibility, if he doesn't decide to stick with the Cowboys, is Reggie Herring. Herring worked with Grantham in Houston as well as Dallas and is a guy who is familiar with the SEC having coached for the Arkansas Razorbacks from 2005-2007.
Also worth mentioning is Mel Tucker, the current defensive coordinator for the Jacksonville Jags and a former assistant under Grantham during his tenure with the Cleveland Browns.
Tucker has some recent affiliation working in the SEC, having coached the defensive backs at LSU in 2000. He also held that post at Ohio State from 2001-04 where he coached two All-Americans in Will Allen and Mike Doss.
Tucker may or may not be retained with the Jags at the end of the season—his results this year have been mixed as a coordinator.
More information should begin to trickle down in the coming weeks but it will be very interesting to see who Grantham taps to fill out his staff at Georgia.
2) Will He Bring The 3-4 With Him?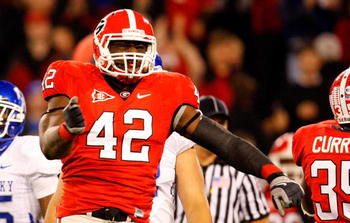 Georgia currently runs a 4-3 defense. Grantham has run a 3-4 defense since 2002. He is familiar with the 4-3 and ran it while he was with the Colts, but the bulk of his knowledge (both professional and collegiate) is with the 3-4. There is no doubt that he will consider installing that scheme with the Dawgs once he gets here.
The transition should not be too difficult given the current state of our roster—the Dawgs are plush with DEs and LBs and have the speed and versatility to execute the 3-4 next season.
That said, there is some concern as to who could take over and play the all-important nose tackle spot?
The player would need to be dominant and athletic to play this spot because he would be responsible for stopping the run and taking on double teams so his linebackers could get into the backfield and disrupt the play of the quarterback.
Currently, the Georgia roster has at least one candidate in, last years signee, Kwame Geathers. Geathers came in at 6'5", 300-plus pounds and has the ability to play on either side of the ball—the 3-4 is likely best suited for a guy of his considerable talents and he could be in the mix early.
As far as guys like Justin Houston (pictured) and Cornelius Washington are concerned, they have to be salivating at the chance to be more aggressive off the line and take more liberties on the field in their pursuit of the quarterback.
The Dawgs are still recruiting, but this has to be music to the ears of guys like T.J. Stripling and Garrison Smith—both of whom are lauded for their ball skills.
Even further, keep a close eye on how this affects Georgia's recruiting effort with Jeffrey Whitaker (DT, Warner Robins, GA). He has yet to commit to anyone but the Dawgs are in the running for him and he's massive. At 6'4", 298 lbs, he can fill up space on the defensive line and he's extremely strong.
3) Will Rodney Garner Stay Beyond 2010?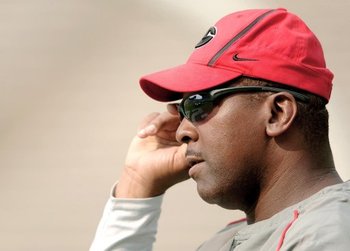 This question is obviously old and never seems to get asked enough. Keep in mind, there is no reason at present to truly be asking it other than the fact that Grantham is coming in as a longtime DL coach himself and may reserve the right to make some serious changes in the coaching philosophy where the line is concerned.
Coach Garner has been the one mainstay on this staff since the arrival of Mark Richt—he's an important cog on this Georgia team and a key element in our recruiting success.
However, it will be important to see how the personalities of both Grantham and Garner meld early on in order to get a feel for how they will work together in the coming months.
Garner is constantly finding his name linked to other SEC programs and with the recent upheaval at Tennessee and the ongoing undercurrent of "conflict" surrounding Garner's supposed inability to gel with his defensive colleagues, it's only natural to be curious as to how this will all play out.
4) Is a NFL Guy Ultimately the Best Fit?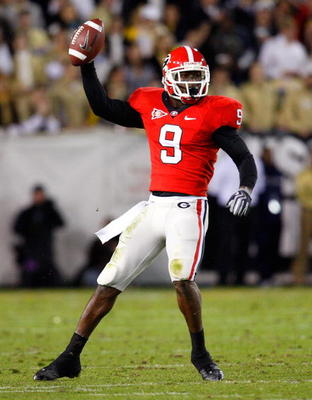 The two areas that Georgia seemed to be the most lacking in last season were the ability to coach-up our rostered talent and the continuity of the play on the field.
Will the hiring of a defensive guy like Grantham—a guy who has been under the tutelage of such hard-core mentors as Bud Foster, Nick Saban, Dom Capers, and Romeo Crennel, be just what the doctor ordered for the Dawgs?
Grantham was able to make Sean Jones better in Cleveland and turned Leigh Bodden into a Pro Bowler.
Add to that, his contribution into the overall development of Cowboys d-line beast, DeMarcus Ware and you have to be a bit excited at how he may be able to mold guys like Abry Jones, Shawn Andrews, DeAngelo Tyson, and Marcus Dowtin—all of whom have the potential to be impact players next season
That said, will his ability to mold on the field translate into better actions off the field as well; especially given his recent ties to the NFL ranks—will guys want to do better out of respect for his contacts and overall NFL knowledge? Will they stay out of trouble and maintain their football focus?
Will his presence, ultimately, help a guy like Montez Robinson?
One thing is certain, the mindset on defense needs a shift and, hopefully, Grantham has a plan on how to get the job done—I think he does.
5) How Much Better Will Georgia Be in 2010?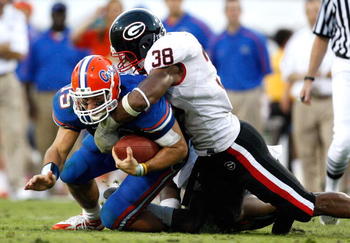 This is a defining hire for Coach Mark Richt. It matters not what happened prior to this point—the "official" or "unofficial" offers that led to "official" or "unofficial" turndowns.
All that matters is that he got "his guy" and this guy may be the key to Richt's elevation into the elite level of championship coaches or the nail in the proverbial coffin to his, otherwise, stellar Georgia coaching career.
Either way, Todd Grantham is the guy that could make or break Richt over the next 2-3 years and no one will be watching more closely than the boosters, fans, and faithful Dawg lovers of the SEC.
For what it's worth, I think Coach Richt did a phenomenal job in staying classy and poised during this search. He should be credited for never wavering or giving into the rumor mill machine at every turn. It's yet another reason that Richt is so well-respected as a football coach in Division-I football.
2010 is bringing a new dawn in Georgia football and I am really excited to see how the new defensive regime will make the team better overall.
It's time to Hunker Down and Git er' Done, so...Let's sic' em!
Keep Reading

Georgia Bulldogs Football: Like this team?