Likely Available 2010 FA Wide Receivers
These are some of my favorite wide receivers that will likely be available in the upcoming off-season. I picked them based on stats, potential, specialty and cap room. Some players I have left out because of them possibly getting the franchise tag, like the Broncos' Brandon Marshall. I also left some just because I don't like them. Whose is your best?
7) Maurice Stovall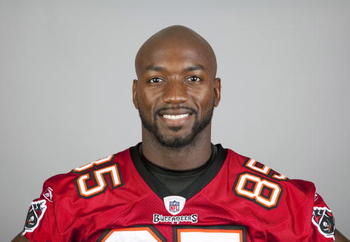 Height: 6'5
Weight:: 230
Age: 24
Years Pro: 4
Maurice is a special team dynamo. He has not really been given a chance to do much more, but has all the tools to become a difference maker at receiver. His big body and hands allows him to become a good possession receiver.
6) Jason Avant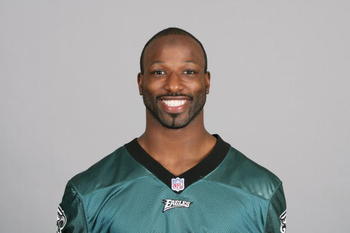 Height: 6'1
Weight:: 212
Age: 26
Years Pro: 4
Jason is a solid receiver and good role player. He may not be a 1 or 2 round pick but is still effective. He has lots of big catches in clutch situations. A sure hand reliable receiver is hard to find, so he has enormous value.
5) Sam Hurd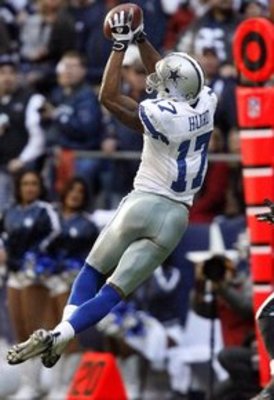 Height: 6'2
Weight:: 205
Age: 26
Years Pro: 4
An unknown player but has a lot of talent and will likely be a steal. He has not had many opportunities, but when given the chance he has produced. Showing that he is explosive, he has a great yards per catch average, plus he is good in the running game.
4) Mark Clayton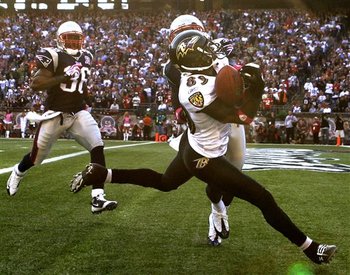 Height: 5'10
Weight:: 195
Age: 27
Years Pro: 5
Was a 1st round pick because of his speed, good hands and route-running skills, but has not been the game- breaker he was drafted to be. He never became the number one guy with the Ravens, but he has put up adequate numbers as the number 2 receiver.
3) Vincent Jackson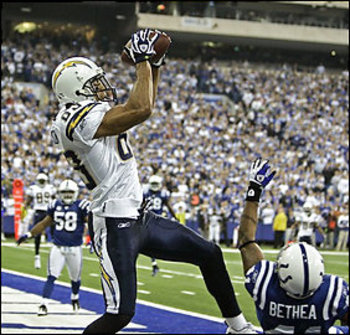 Height: 6'2
Weight:: 230
Age: 26
Years Pro: 5
Vincent is a very big and physical receiver. He does not get great separation but he uses his superior size and leaping ability to win lots of battles. He is superb at getting the big catch and he manhandles defenders in the running game.
2) Lance Moore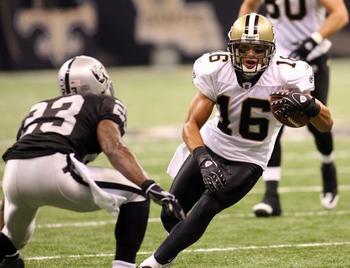 Height: 5'9
Weight:: 190
Age: 26
Years Pro: 5
Moore was undrafted; however, he was picked up by Shaun Payton and has developed successfully. He is an excellent route runner and has great speed and hands. Communicates well with his quarterback and reads the defense well. Plus he is locker-room friendly and just goes out and does his job. He would have more stock if he had not been hurt for most of 2009. He is the most polished receiver available.
1) Miles Austin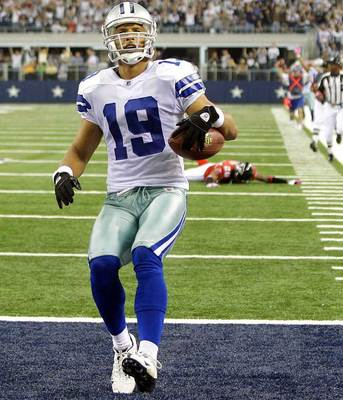 Height: 6'3
Weight:: 215
Age: 25
Years Pro: 4
Miles has smoothness about him. Along with good size, he has blazing speed and is excellent at getting yards after contact. He had a lot of injury problems early in his career, but he does have the biggest up size of all receivers. In his first year as a starter, he emerged as the best receiver the Cowboys have. I just don't see the Cowboys having enough cap space to keep him.
Keep Reading

Dallas Cowboys: Like this team?