Breaking Down the Lies in Lane Kiffin's First Press Conference as Coach of USC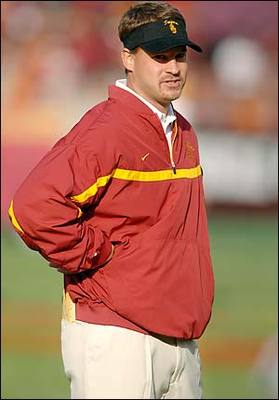 Mark Twain used to say there are lies, damned lies, and statistics.
As for me, I think statistics get a bad rap. But certainly, there's no forgiving lying, nor a man who can do nothing but.
Lane Kiffin is such a man. Whether it's a promise he can't fulfill, a violation he can't recall, or a contract he can't honor, Lane Kiffin (to quote Twain again) lies a million times while the truth is still putting its shoes on.
In his first press conference as head coach of USC, there were all manner of important omissions, semantic debates, and convenient bouts of amnesia.
Here's a handy guide to the 10 of the juiciest, in case you missed the masquerade.
Be Exact Now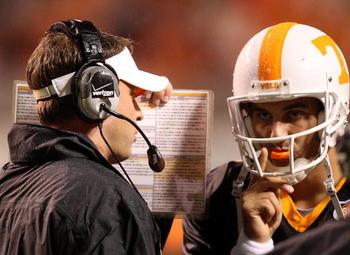 Responding to a pointed question about how exactly he'd left Tennessee in better shape than he'd found it, Kiffin mentioned that the team GPA "in his first semester" was the highest it's ever been.
Notice he didn't specify whether that meant the spring (Jan.-June) of 2009 or the fall (Sept.-Dec.) term, a clarification he was all too glad not to make.
"Only One Arrest..."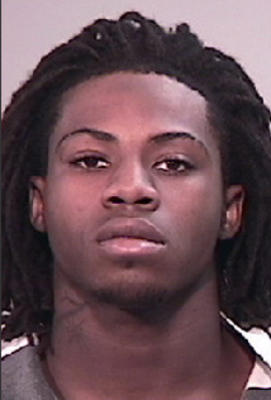 He also said that there'd been "only one arrest" while he was coach.
In fact, there were three arrests, of WR Nu'Keese Richardson, Mike Edwards, and Janzen Jackson. There were also three indefinite suspensions and two removals from the team. And at least one guilty plea for an armed robbery.
There was only one arrest incident, see. Semantics, baby!
"They're upset because of the direction we were going."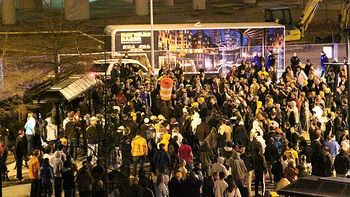 While explaining the uproar over his defection, Kiffin implied that Tennessee fans were upset because they saw that the program was heading in the right direction with him as coach and didn't want to lose him.
Certainly not because he took a program with 100 years of tradition and tried to make it the USC of the South.
Infractions Affecting Recruiting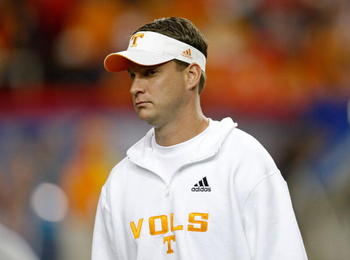 Kiffin expressed his confidence that the pending case against USC for undisclosed recruiting violations wasn't going to affect recruiting.
Of course it won't. When has that stopped him before?
"Respect For [schlubs like] Jim Harbaugh"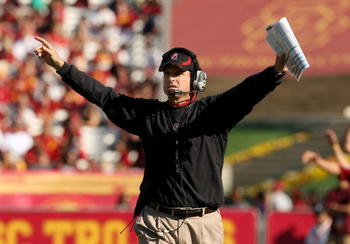 Kiffin didn't take the bait on a leading question asking him what he thought of Jim Harbaugh and Rick Neuheisel.
But we can guess that poaching Norm Chow from the Bruins sums up the "respect" Kiffin has for his rival across town.
Speaking of Chow...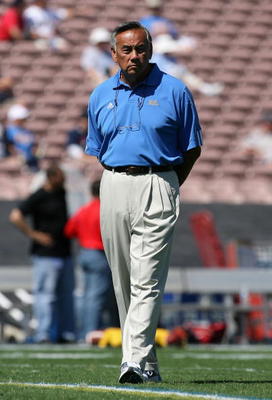 Speaking of the esteemed offensive coordinator, Kiffin said he has "great respect" for Norm Chow and that he's "run into him a few times" in the course of his career. Kiffin maintained they'd had no contact about a possible OC hire.
But we all know Kiffin and Chow weren't exactly chums while at USC—Kiffin was getting groomed as Carroll's successor while Chow's control over the offense was scaled back.
And what's more, USC's deal was contingent on Kiffin luring Chow from UCLA.
Chow's agent maintains he hasn't been contacted. But we've learned a thing or two about the fickle nature of contact in this offseason, right, people?
Ol' Sausage Fingers Himself
Kiffin claimed that the rumor of defensive line coach Ed Orgeron calling Tennessee commitments and telling them they had scholarships at USC if they wanted them was "inaccurate."
Inaccurate, but not false. Orgeron is probably getting into texting these days. But those little buttons are so tough to type on...
Mike Hamilton Must Have Misremembered That Conversation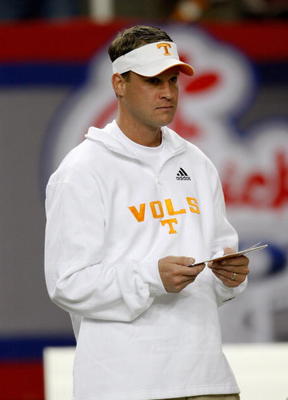 Kiffin also claimed that he'd told Mike Hamilton that as coach of USC he "wouldn't recruit any of the players committed to Tennessee" unless they wanted to be recruited or reached out to Kiffin themselves.
Sure! Because you demonstrated that kind of restraint with Ahmad Dixon, Alec Ogletree, Garrison Smith, and Quantavious Leslie....
Al Davis Taught Him Everything He Knows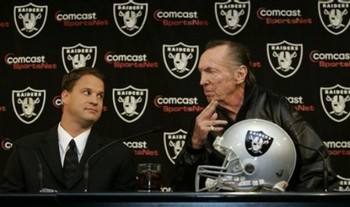 Kiffin said his stint with the Oakland Raiders was "extremely valuable" to his development as a coach.
Yes, the resemblance is uncanny.
A Little Too Well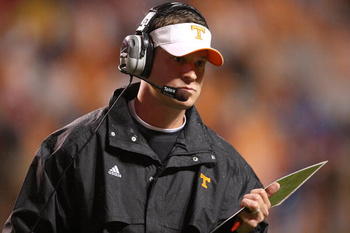 Finally, Kiffin reassured USC fans that recruiting would go a lot smoother, sharing that when he first took the Tennessee job he "didn't know any of these kids," but that now he connects with many of them.
Yeah, a little too well (NSFW).
Keep Reading