The Do Not Hire List: 10 Coaching Candidates the Tennessee Vols Should Avoid at All Costs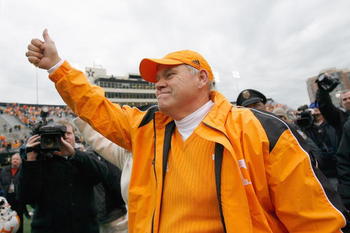 Over the last 24 hours, I have heard everything from the ridiculous to the sublime when people mention the Tennessee head coaching vacancy.
Some of the names I have heard make me wonder how anyone could actually make such ignorant and ridiculous suggestions.
I realize that a columnist's job is to mix it up, to make sure the column is juicy enough to elicit a strong, opinionated response on both sides of the equation.
But clearly some folks should have their creds pulled for even making a few of these suggestions.
Obviously, the poster boy for this article has to be Fulmer. But I'm not going to devote an entire slide to justify that opinion. If you have watched the Vols since 2005, you already know why he's on here.
Without further ado...
10. Anyone with the Last Name Bowden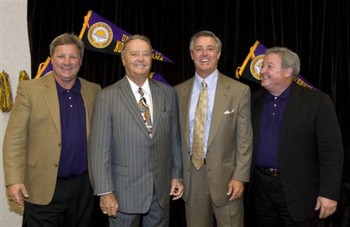 Terry, Tommy, Jeff, JimBoy, Maryellen, or anyone other Bowden should never be mentioned for any prominent job in college football.
Terry has been so irrelevant for so long that he cannot get a job above Division II.
Tommy tried to make Clemson relevant for years until he was finally canned last year.
Jeff was axed by his own father at Florida State.
Anyone making this suggestion should be tarred and feathered.
9. Houston Nutt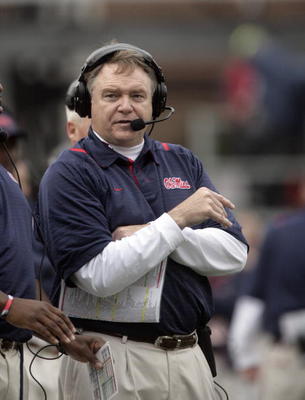 Really? What is this: around the SEC in five years?
Why is it that this guy is interested in every single job that comes down the turnpike?
Is it not enough that his teams never live up to expectations?
Is it not enough that every time his teams overachieve, he gets a raise and then does nothing for the next three years?
Please stop suggesting the guy. If he could hang with Meyer and Saban, he would have shown that ability by now.
8. Jeff Tedford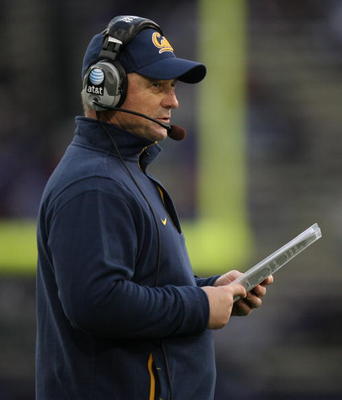 Why the heck does this guy's name keep popping up every time there's a job opening?
He never met expectations at California. The Bears will never be a top two team in the Pac-10.
Yet for some reason, everyone seems to think this "genius" offensive mind would do wonders anywhere else.
Maybe the proof is in the fact that everyone always talks about it, but it never happens.
7. Jim Leavitt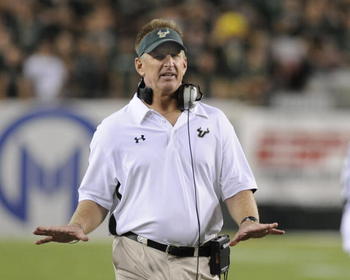 We just got rid of a liar. Why the heck would we need another one?
And a puncher at that.
Of course, maybe if a coach wailed on one of those Tennessee freshmen at some point, they might not have held a guy up with a pellet gun.
Tennessee is way above this hire.
6. Rich Rodriguez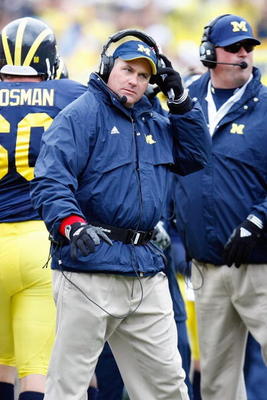 One Tennessee columnist pulled this one out of thin air today.
Why would Tennessee want a headcase who messed up his own alma mater?!
We were just blessed to have a no-good, lying sack of crap taken away from us. Why in the world would we want another?
5. Steve Spurrier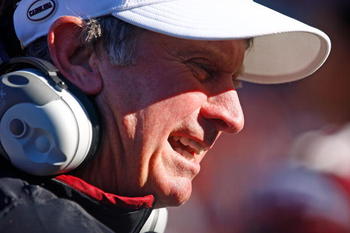 Why does his name continue to come up in connection with Tennessee?
His days of Johnson City glory are long gone, and he's hated in most Knoxville circles.
Not to mention the fact that he can no longer coach, recruit, or run his mouth.
4. Bobby Petrino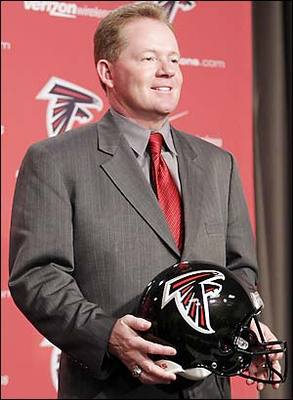 Yes, exactly what we need. A coach who betrayed and bolted teams on both the college and NFL levels.
Might as well make him bolt from another job and ludicrously believe Tennessee is "really where he wants to be."
Where have I heard that before?
3. John Chavis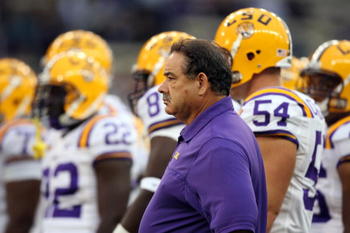 If Tennessee wanted Fulmer back, it would hire Fulmer. Chavis probably would not come back anyway.
We had enough of third and Chavis during his tenure at Tennessee.
Sure, he fielded some good defenses in Knoxville, but he's never been a head coach before, and there's no reason to risk this important hire on him.
2. David Cutcliffe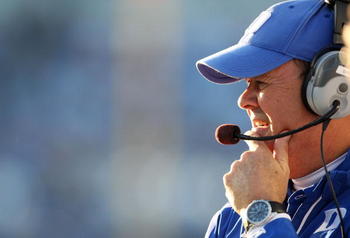 He was the man behind the curtain while Fulmer played the Wizard of Oz for many successful seasons in Knoxville.
He left; Tennessee struggled. He came back; Tennessee got better. He left again; Fulmer got fired.
He has had a few successful seasons as head coach. Most of those came at Ole Miss, when some guy named Eli was quarterback. When Eli left, so did Cutcliffe's ability to coach.
1. Mike Leach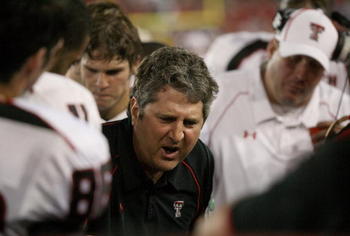 First of all, I do not care what is truth and what is fiction concerning Adam James.
I generally go by this rule: If a kid is injured and he is locked into a room, whether it be large or small, with the lights out and a guard posted at the door, and the coach gave that order, it's likely not in anyone's best interest that he coach anywhere ever again.
Not to mention his ridiculous antics off the field and his track record of being hard to get along with.
I'm told by someone who would know that his interview at Tennessee last year was bad.
This person went on to say it was "legendary bad."
In other words, Mike Hamilton would not touch this guy with a 10-foot pole.
Thank God!
Keep Reading

Tennessee Volunteers Football: Like this team?