Top Five Candidates to replace Lane Kiffin as Tennessee Vols Head Football Coach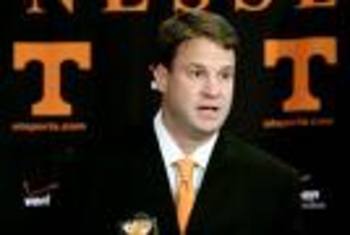 After an up and down year, including landing top recruit Bryce Brown, running his mouth at Florida coach Urban Meyer (and losing the recruit he talked smack about), losing to UCLA, whupping Georgia, South Carolina, and Vandy, and playing in the ChickFilA, Coach Kiff is gone like a white rabbit at a magic show. He'll face violations at SC, but at least he'll have good ol' dad and Coach O to help him recruit and continue to build on Pete Carroll's foundation at USC. But who's gonna replace Lane? Surprises to follow:)
Kippy Brown: Tennessee WRs Coach (5-5 18 years experience as assistant coach in the NFL)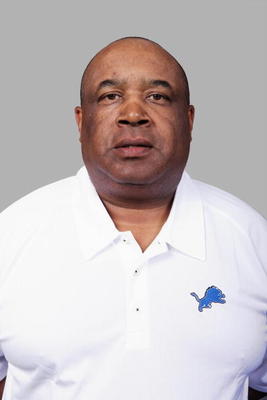 Kippy Brown? Who is this guy? Hadn't heard of him before today, but he has a beefy (literally) resume on offense. At Tennessee, he coached great receivers Anthony Miller and Carl Pickens and was on the sideline when Tennessee upset the U in the '85 Sugar Bowl (I wasn't alive). He also mentored a young Warrick Dunn at Tampa Bay and won a division title as RBs coach. Recently, he's been instrumental in the development of up and coming WRs Andre Johnson of Houston and Calvin Johnson at Detroit. Kippy has the experience, and this Sweetwater, Tennessee native might cook the grits on offense and serve up Saturday victories the next decade.
David Cutcliffe: Duke Head Coach (53-44 Four bowl wins)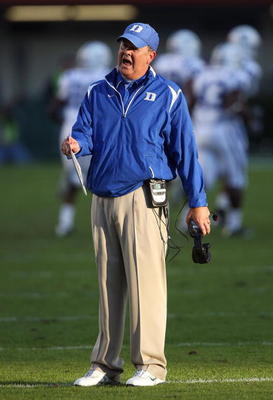 To Tennessee and Ole Miss football fans, David Cutcliffe is like a messiah. He took a post Johnny Majors Vols team from the Valley of the Shadow of Death and rose them up to become '98 national champions while coaching some guy who wears number 18 on the Colts. At Ole Miss, the Rebel cause was all but lost, but with the other famous quarterback brother, he brought some glory and Cotton Bowl wins back to Dixie. Because Tennessee will be breaking in a new QB next year, and Cutcliffe has a long history with the program and every QB has succeeded under him, he could provide a smooth transition into 2010.
Paul Johnson: Georgia Tech Head Coach (126-46 2008,2009 ACC Coach of the Year)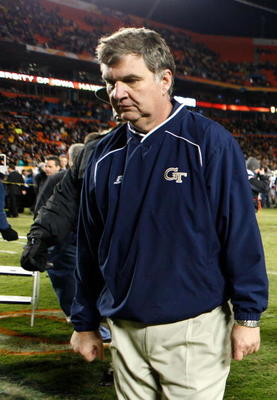 He might run an offense older than Joe Paterno, but the ol' wishbone has worked everywhere. From IAA schools in Georgia to military academies and finally a geeky engineering school with a bug as a mascot, PJ has worked his triple option magic. If he can recruit a speedy quarterback, Tennessee has the backs and O-Line to run the wishbone. His ability to win nine games in his 1st year at GT with 16 underclassmen starters shows he can make something out of nothing quicker than smoking Buddy's BBQ on a Saturday night.
Mike Leach: Ex Texas Tech Coach (84-43, 10 Bowl Appearances)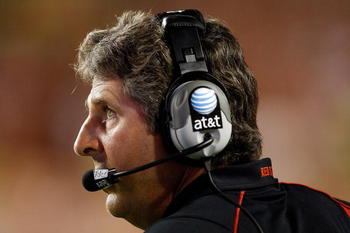 Yeah, this guy. Mike Leach's crazy fun offense might work at UT as long as he has an accurate QB who can complete short passes and move the chains. And the pub and controversy doesn't hurt. Leach is a heck of a football coach, who will recruit Texas well and add some wrinkles to Tennessee's usually tidy orange and whitey offense. His resume and offensive acumen could lead to plenty of Rocky Top rowdying at Neyland Stadium on Saturday nights
Gary Patterson: TCU Head Coach (85-28, 2009 AP Coach of the Year)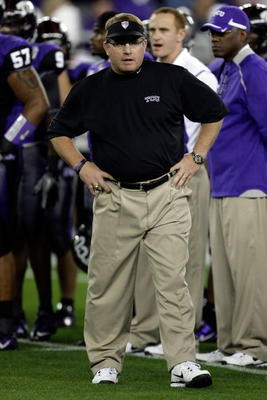 OK, all the best football coaches come from Texas. Gary Patterson is renowned for his defense and winning football games with players who aren't hyped as future All-Americans going into high school. His dedication to hard nose defense and finding diamonds in the rough could right the ship for Tennessee and evoke memories of another Texas native, the legendary General Bob Neyland (no explanation required).
Keep Reading

Tennessee Volunteers Football: Like this team?