Philadelphia Eagles' Offseason Begins: Answering the Team's Five Biggest Questions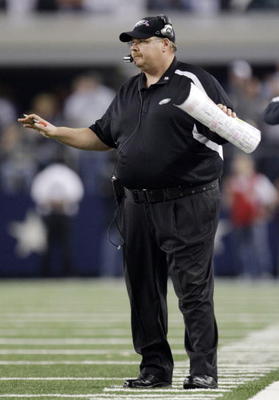 The 2009 Philadelphia Eagles' football season is now officially over. And now, for everyone, the fun can truly begin.
Throughout the offseason, there will be a ton of burning questions coming at Andy Reid and company, the first of which he definitively answered on Monday when he said Donovan McNabb will be the starting quarterback next season.
But that's not the only hot button issue surrounding the suddenly grounded Birds. In fact, these five questions are perhaps the most pressing as we head into the official offseason.
No. 1: What Happened in Dallas over the Last 10 Days?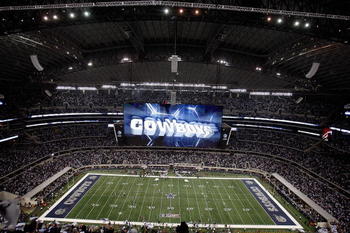 The answer to that is simple: Those who fail to learn from history are doomed to repeat it.
The Eagles lost six games this season, three of which came against the Cowboys. That in itself screams bad matchup right off the bat.
But if you closely watched both of the last two debacles, you'd have noticed one thing: The Cowboys ran the same two plays time after time…and burned the Birds time after time.
Whether it was the delayed bubble screen or the slot inside slant, the Birds were defenseless.
Add in the Michael Vick fumble/Nick Cole bad snap and lack of a running game, and the Eagles played pretty much the same exact game—minus, of course, Vick's bomb to Jeremy Maclin—for three quarters.
And as a result, the Eagles lost their playoff opener for the first time in the Reid era, and the Cowboys snapped their lengthy playoff drought.
No. 2: Is the Brian Westbrook Era Over?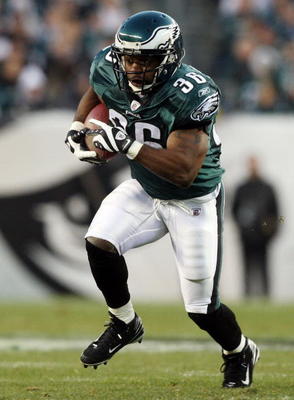 The unfortunate answer seems to be yes, but the specter of an uncapped year will have a lot to do with it.
When Westbrook missed two-thirds (give or take, minutes-wise) of the season due to concussions, something seemingly unthinkable happened: The offense learned how to operate without him.
For years, he was the catalyst of the Birds' West Coast system…and now he's almost an afterthought. He had all of one reception in the Wild Card loss. No rushes, nothing. Just that one screen.
It's a sad state of affairs but a harsh reality in the NFL.
Westbrook's contract extension had a clause that could truncate the deal after 2010, and the Eagles exercised it. So he will definitely be a free agent (and almost definitely gone) at that point.
Westbrook is due $7.25 million next year, but seeing that he's 30 coming off an injury-plagued year, the Eagles couldn't be blamed for investigating his release. After all, he probably won't get that much on the open market anyway.
The key is that with the CBA set to expire, 2010 will not have a salary cap—thus, the Eagles don't have to worry about the cap hit of an outright release hurting their bottom line.
The Eagles do have a knack for releasing players a year or two before their usefulness seems to expire, and after seeing what happened with Brian Dawkins last year, it wouldn't be a surprise if Westbrook got the Weapon.
Other teams could also take on his salary in an outright trade, netting the Eagles probably in the range of a third round pick or two later ones.
So all this basically means that we've likely seen the end of No. 36 in kelly green, white, and black.
No. 3: Who's the Quarterback AFTER This Year?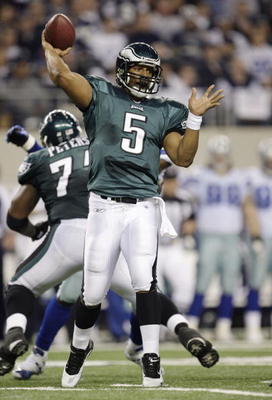 Reid announced on Monday that Donovan McNabb will be the Eagles' starting quarterback in 2010.
Great... but what about beyond?
McNabb and Kevin Kolb are both in the final years of their contracts, as is Michael Vick—assuming the Eagles pick up his option.
While it's not quite a Favre/Rodgers conundrum, you have to wonder if Reid is loyal to McNabb to a fault.
Yes, he's the best quarterback in franchise history, has led the team to five NFC Championship Games, etc.
He's also never won the big one.
While Kolb has been much maligned his entire career (a treatment I too am guilty of), the fact is, he was drafted for a reason, and he did look good in his two-plus game stint earlier this year.
With five key skill players under the age of 27 (and three of them locked up long-term), it would logistically make sense to cut ties with McNabb.
McNabb is the most tradable commodity (especially in an uncapped year), so giving Kolb the keys while retaining Vick as his backup will allow the Birds to see what they've got. If it works, great, Kolb's the guy. If not, Vick gets some PT, and they can try him or draft a QB in 2011.
Instead, No. 5 will be back under center, Kolb will be his venerable backup, and Vick may or may not be traded to anyone who will take a chance on him.
Hopefully Andy Reid has a plan other than "McNabb is our quarterback for this year."
No. 4: How Will Tom Heckert's Departure Affect the Team?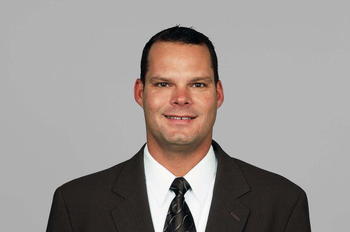 It won't.
I mean really, how many people even knew the Eagles had a GM?
Not to say that Heckert wasn't important, but Czar Reid has almost empirical control on everything personnel related. In essence, Heckert was a glorified adviser who was promoted from VP of Player Personnel to GM as a status upgrade.
He'll be perfect in Cleveland, where Mike Holmgren will likely assume an Andy Reid-esque role real soon.
No. 5: What are the Eagles' Top Offseason Personnel Priorities?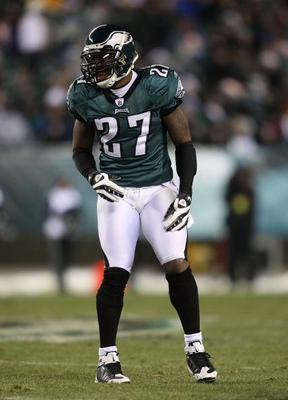 Secondary, followed by linebacker and offensive line.
Mostly, the Eagles could use a free safety and then either a good strong safety or corner.
Sheldon Brown is great, but he was already unhappy with his contract last season, so a great 2009 isn't going to help that—and Joselio Hanson is not a starting NFL corner, at least not on this kind of defense.
At safety, Quintin Mikell struggled quite a bit in coverage, Quentin Demps stinks, and Macho Harris would probably be better off going back to corner.
If they draft/acquire two safeties, Demps could be jettisoned, Mikell could be rotated between spots as necessary and Harris could move back to corner (which would pave the way for a possible move of Brown) to go with Samuel, Hanson, and Ellis Hobbs.
On the linebacking front, they have eight or nine options, but not many are viable.
The Eagles used six different MIKEs this season, and while they will get Stewart Bradley back in 2010, will he be as effective as he was in 2008?
He will most likely take back over in the middle while Will Witherspoon will be on one side. Tracy White will be back somewhere, too, as he's valuable on special teams. Beyond that, who knows?
Akeem Jordan and Chris Gocong had roller coaster seasons but have the experience. Moise Fokou looked lost at times, Joe Mays simply can't hack it, Jeremiah Trotter is a one-down backer at best, and even Andy Reid might not be sure where Omar Gaither fits in anymore.
And as for the offensive line, they need a capable backup center. Nick Cole is a decent fill-in, but the loss of Jamaal Jackson hurt more than anyone will admit—and with a torn ACL, he may not be back for the season opener.
Cole or Mike McGlynn could be fine with full reps, but they'd need another interior lineman to compensate for them moving to center.
Keep Reading

Philadelphia Eagles: Like this team?