Mr. and Mrs. November: Minka Kelly and Derek Jeter Pics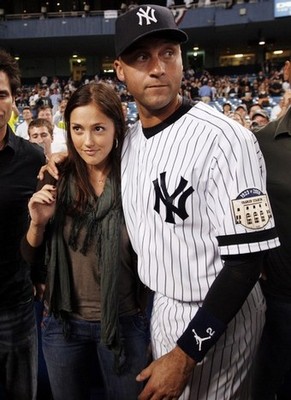 According to reports, Derek Jeter and Minka Kelly have officially set a date to tie the knot. The couple has been dating for about a year, but an engagement this soon from the perpetual playboy Jeter is surprising.
Check out some more pictures of the lovely lady that finally got the bigger player in sports to settle down.
At the Victory Parade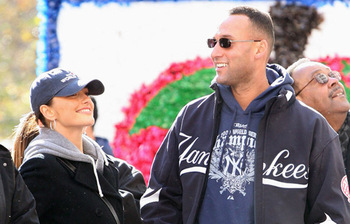 Jeter and Kelly kept their relationship under wraps as best they could, but Kelly's appearances at Yankee Stadium (oftentimes alongside Jeter's mom) didn't really help.
Finally at the end of the World Series, she came out onto the field with him and and even accompanied him during the victory parade.
On Vacation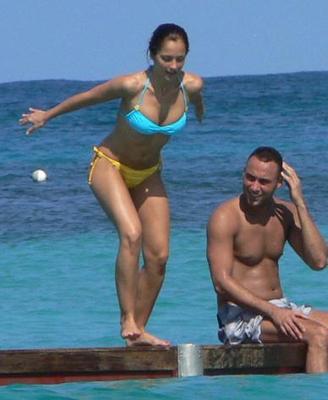 Shortly after the parade, the two were seen enjoying the beach on vacation together. I think it's safe to say that this is Jeter's real trophy after the World Series.
Quick Rise To Fame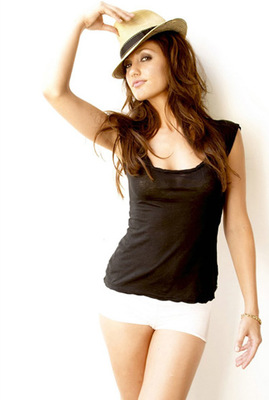 Kelly has been around television for a while, but it wasn't until Friday Night Lights cast her as one of the lead roles did she really shoot into the spotlight.
Even then, her connection to sports on the show made her a favorite among sports fans even before she started dating the most high profile second baseman in the world.
Totally Age Appropriate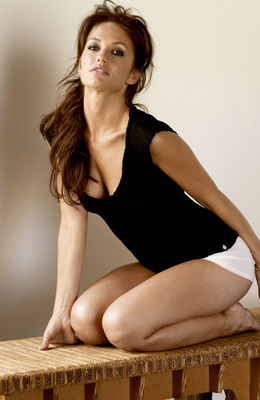 Although she has played a cheerleader on television for a while, Kelly will turn 30 in June this year, so don't accuse Jeter of robbing the cradle too much. Kelly is just six years his younger, although their birthdays are just two days apart.
Now THAT'S a Dress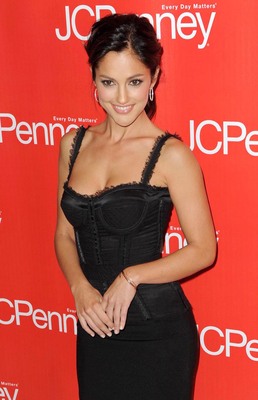 This doesn't really have anything to do with Jeter, but this is one of my favorite pictures of her. She looks ridiculously hot in that dress. Damn you Derek Jeter! Must you have all the fun?
A Jinx Breaker?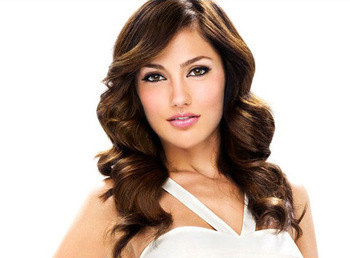 Give Kate Hudson all the credit you want for breaking A-Rod out of his postseason slump and propelling the Yankees to a World Series victory, but let's not forget that for most of the decade, Jeter has been ringless during his busiest dating times.
Let's at least recognize Kelly for helping get Jeter back to being a champion. Maybe this is why he's locking her down for life.
More Visible Minka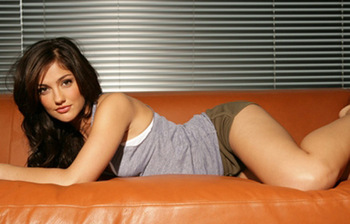 Now that it seems the two have finally come out as not only a couple, but an engaged couple, I would hope that Kelly saw fit to come out a little more with her man.
They have been notoriously secretive before the parade and vacation. Here's hoping this newfound love of the public eye suits them well.
Motivation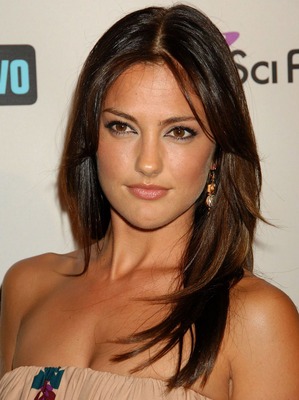 Jeter put up MVP-like numbers this year, but imagine how well he'll do when he has to see this look after a bad game. How can she be so hot and intimidating all at the same time? It's almost like I want her to be angry with me at this point.
Biggest Sports Couple?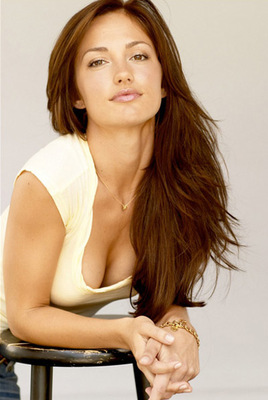 With Tiger and Elin looking like they are going to get divorced, can Jeter and Kelly challenge Tom Brady and Gisele for the most high profile sports marriage in America? (Let's face it, the Beckhams don't count.)
They definitely have a shot at the best looking.
Jeter Is a Lucky Man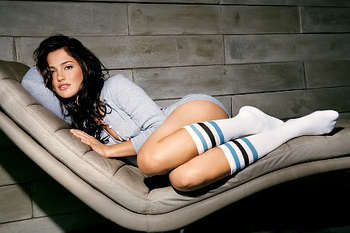 I know it's easy to hate on Derek Jeter for playing for the Yankees and dating incredible woman after incredible woman, but let's give the guy some credit. He continues to play at the top of his game after 14 seasons while juggling these women and now he's finally found the one he wants to settle down with.
For a guy who has a pretty ridiculous dating resume, you can't really argue too much with his final choice.
Well done, Derek.
Keep Reading