My Colorado Rockies All-Decade Team for the 2000s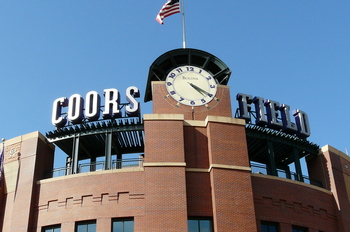 This is a representation of my selections for the Colorado Rockies All-Decade team. I have selected players and the year which that player would go on the team for.
I have selected three starting pitchers, one relief pitcher, one first baseman, one second baseman, a shortstop, a third baseman, and three outfielders.
The players are either current or former, and the seasons that were selected had to have that player play at least three-quarters of the season.
SP: Jason Jennings 2002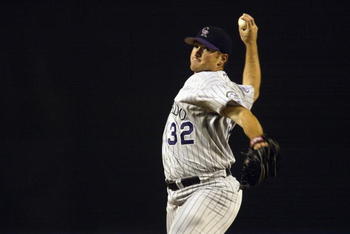 From Jennings' 2002 season, he is a lock. Rookie of the Year and 16-game winner, hands down the right man for the job.
SP: Jeff Francis 2007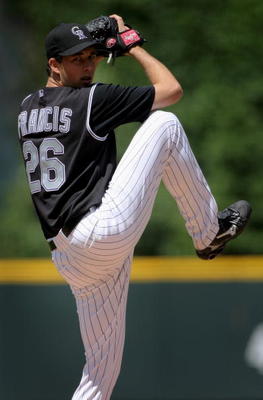 In 2007, Jeff Francis put up the best season by a Colorado Rockies pitcher in franchise history by terms of wins. A 17-6 record and 165 punchouts speak for themselves.
SP: Jorge De La Rosa 2009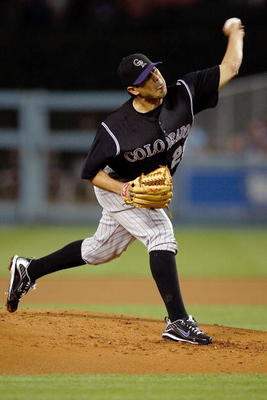 Everyone, including me, thought that De La Rosa needed to be benched after a 2-9 start to the 2009 season, but 14 straight wins later, it is pretty easy to see why he makes this team.
RP: Huston Street 2009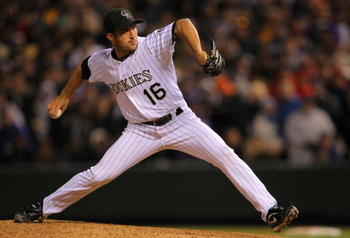 Street had a career year in 2009, saving 35 of 37 games and posting a 4-1 record. Also worth mentioning is that his ERA was 3.06, which is pretty good.
Catcher: Yorvit Torrealba 2007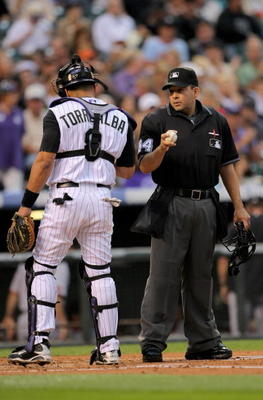 Torrealba was a great addition to the team. He would have made it in from 2006, but he played less than half the season.
Also, in 2007 Torrealba put up better offensive numbers than in 2006. and his allowing only four passed balls makes him my catcher.
1B: Todd Helton 2001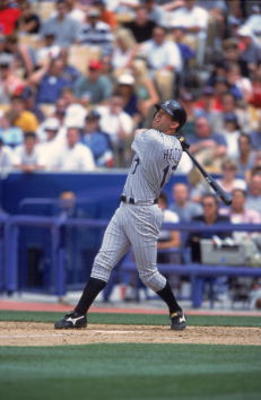 This was the hardest decision to make. I mean, Helton was the obvious choice, but choosing between 2000 and 2001 was the challenge.
I chose 2001 for a few reasons. The 49 home runs could not be overlooked, but the major reason was his fielding that season. Todd had a .999 fielding percentage in 2001, committing only two errors in 157 games.
2B: Kazuo Matsui 2007
Matsui's performance in his only full year with the Rockies was one to remember. Batting .288 with 24 doubles, six triples, and 32 stolen bases makes him a worthy selection
SS: Troy Tulowitzki 2009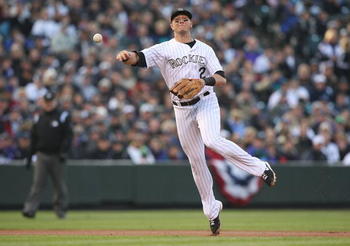 Troy's .297 batting average, 32 home runs, and 92 RBI land him at shortstop, not to mention that his fielding percentage in the .986 range makes him the obvious choice.
3B: Jeff Cirillo 2000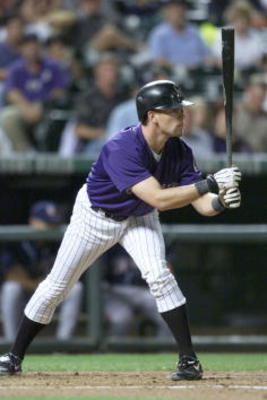 Jeff Cirillo had an amazing year in 2000, batting .326 with 11 home runs and 113 RBI. Also, in 598 ABs, he only struck out 78 times. He has set the standard in the 2000s of what a third baseman should be.
LF: Matt Holliday 2007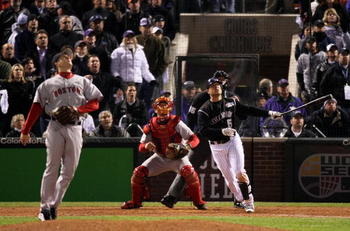 This is the obvious choice. Holliday had the year of his career in 2007. A .340 batting average, 36 home runs, and 137 RBI make it too easy to pick Holliday as the left fielder.
CF: Willy Taveras 2008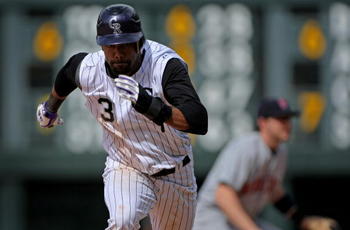 Although Willy's average left something to be desired, his 68 stolen bases are what landed him on my team. Willy was a true master of the art of base stealing. Rickey Henderson should be proud.
RF: Larry Walker 2001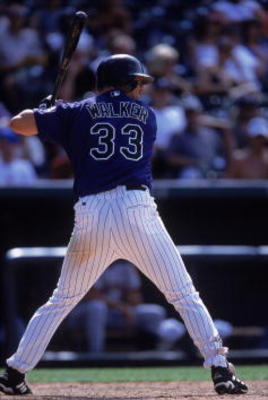 Larry Walker is the best outfielder that the Rockies have ever had on the team. He is also one of the best outfielders to ever play the game. His batting ability was amazing in itself, but his cannon of an arm was unmatched.
He is one of the original Blake Street Bombers. In 2001 he batted .350 with 38 home runs and 123 RBI. It was one of the best years of his career.
Leave some comments on what you thought about the choices!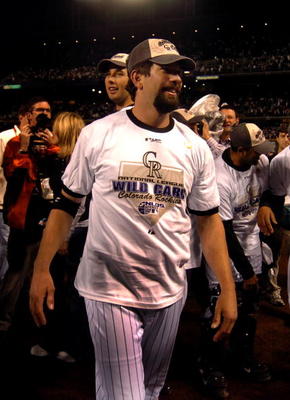 Tell me what you thought! Tell me who you would have picked or wouldn't have picked.
Keep Reading

Colorado Rockies: Like this team?