5 Reasons Why the Green Bay Packers will win the NFC North in 2010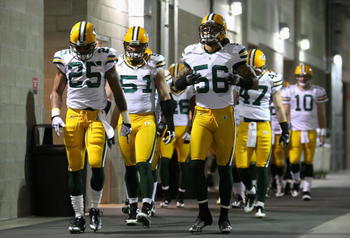 The Green Bay Packers suffered a demoralizing loss in the 2009 NFC Wildcard Round at the hands of the Arizona Cardinals. However, there are many things that are looking bright for the future of this young football team.
The Packers are one of the youngest teams in all of football, and the loss to the Cardinals will only help this team grow and learn from their past mistakes. They made a jump from 6-10 in 2008 to 11-5 and a playoff appearance in 2009. There is no telling how far they can go next year.
Many questions will arise among the other teams in the NFC North Division. The Minnesota Vikings will have to deal with the annual "WIll Brett retire or won't he?" question. The Chicago Bears need to address an aging defense and offensive playmaker situation, and the Detroit Lions.....well, they are still the Detroit Lions.
Many brightspots can be seen on this young Packers team, as most football fanatics would be able to see. This is the first offense in history to have a 4,000 yard quarterback, 1,200 yard rusher, and two 1,000 yard receivers in back to back years. Now, here are five reasons they will win the NFC North next year.
Year 2 of the Dom Capers Defense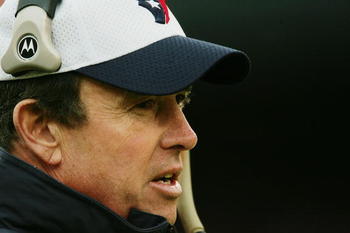 The Green Bay Packers had the 20th ranked defense which was imporved drastically and moved up to the number 2 overall defense in 2009. Another year in this system for Aaron Kampman at the OLB position along with a year of experience under the belt of stud rookies Clay Matthews and B.J. Raji. Also, a healthy Al Harris will allow for more blitzes from their defense. The sky is truly the limit for this defense.
Jermichael Finley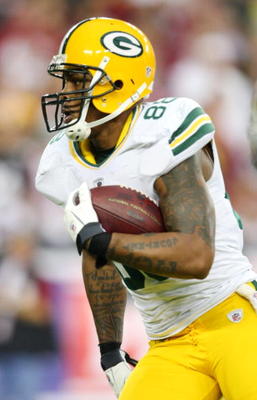 The next basketball player turned Pro Bowl tight end is Jermichael Finley. Finley is a huge target at 6' 5" 250 pounds. The Packers utilize his size against small defensive backs, and his speed on slower linebackers. He had 159 yards in the playoff game against the Cardinals. Over his last 8 games of 2009 he had 44 receptions, 575 yards and 4 touchdowns. This was his first year as a true part of the offense, and he will have this experience to grow upon for 2010.
O-Line Growth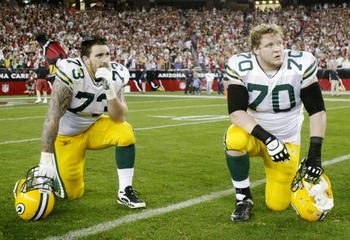 The Green Bay Packers offensive line was awful at the tackle position in early 2009 and that is being generous. Antwan Odom and Jared Allen were made to look like Reggie White on steroids when they faced the Packers. Great strides were made in the last 8 games of the regular season when Aaron Rodgers was sacked just 13 times in those games compared to the 37 times sacked in the first eight games of the regular season. The interior is young and growing with experience, and the tackle position will be decided between Chad Clifton, Mark Tauscher, T.J. Lang, and early draft picks.
The Brett Favre Dilemma
Will he or won't he? We ask ourselves this same question every year with Brett Favre. I do not believe it is going to matter in regards to deciding the division next year. Favre had one of his best years at age 40 in 2009 with throwing 33 touchdowns and only throwing 7 interceptions. I seriously doubt he can repeat this performance again at age 41. This of course is if he even comes back, and if not the Vikings wiill have to turn it over to Tavaris Jackson or Sage Rosenfels...
Aaron Rodgers wins MVP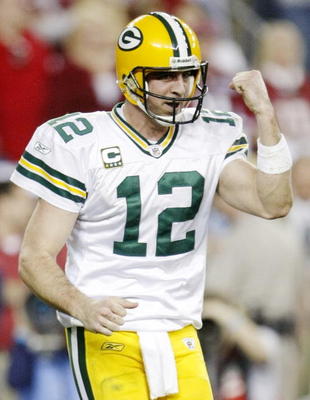 Aaron Rodgers has only two years of starting experience and has back to back 4,000 yard passing seasons. In 2008, he threw 28 touchdowns and only 13 interceptions. In 2009, he had 30 passing touchdowns and only 7 interceptions. He has the weapons in Donald Driver, Greg Jennings, and Jermichael Finley to help him in the passing game. Ryan Grant has back to back 1,200 yard rishing seasons which allows Rodgers to excel in the play action and bootleg game. The Packers will win more and push for a one seed in the NFC. This paired with his statistics will lead to his first MVP award.
Keep Reading

Green Bay Packers: Like this team?