Five Reasons Why the Giants Should Be Better in 2010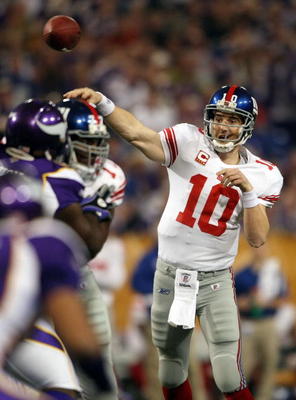 For all New York Giants fans, the 2009 season was a tough one to watch. New York started out of the gates quickly, only to fall short of the playoffs.
Some major changes have already been made with the firings of defensive coordinator Bill Sheridan and defensive line coach Mike Waufle. Here are five reasons why the New York Football Giants will have a better year in 2010-11.
Kenny Phillips Will Hopefully Help Out the Secondary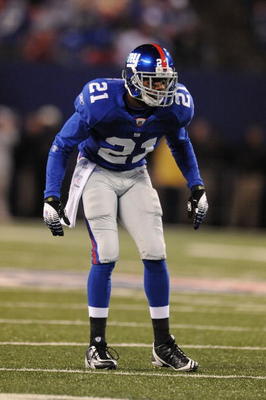 Here is a Pro Bowler in the making — if he can come back healthy.
That is a big if.
Rumors are going around that he will be able to come back, but because of the knee problems, he will not be at 100 percent. He can be a playmaker for this secondary, something that is desperately needed. If he can not come back, a safety will need to be signed or drafted — perhaps Earl Thomas from Texas, who has declared for the NFL Draft.
Running Game Should Be Rejuvenated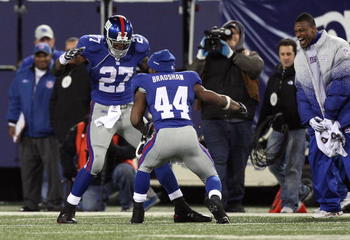 The Giants running game struggled this past year, there is no question about that. The running game will get a fresh start in 2010.
Brandon Jacobs and Ahmad Bradshaw may switch roles. Jacobs could even be demoted to a goal-line or short-yardage back. Andre Brown will be back from his injury-shortened rookie campaign, and the offensive line may get a new look.
Jerry Reese will possibly draft another running back in the middle rounds to add more depth. Guys like Toby Gerhart from Stanford or Ryan Matthews from Fresno State may be available in the third or fourth rounds — great value picks if available.
Wide Receivers Should Only Get Better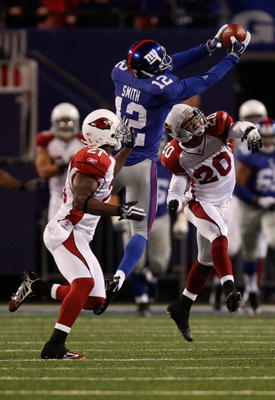 The Giants only weakness coming into 2010 quickly became their biggest strength.
The young corps of Steve Smith, Mario Manningham, and Hakeem Nicks developed with Eli Manning, who had his most productive year as a starter in many categories.
Smith is arguably the best receiver in the NFL when it comes to third downs. Manningham and Nicks are threats whenever they touch the ball. These three are young and will only get better with experience.
The Draft Will Help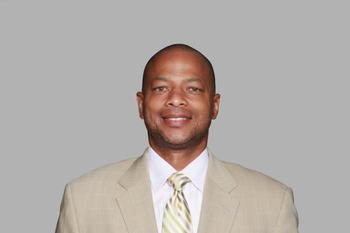 If there is one thing the Giants have done well over the past decade or so, it's been the Draft. Jerry Reese succeeded Ernie Accorsi and did a great job last year in drafting Nicks and Will Beatty.
It will be interesting to see who the Giants will draft with their first three picks. But rest assured, Reese will make good use of those picks.
Giants Should Not Face As Many Injuries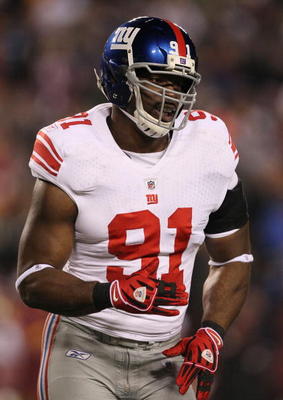 There is no excuse in the NFL for losing, especially not injuries. But the G-Men faced a devastating amount of injuries in 2009.
Several starters on defense — Antonio Pierce, Kenny Phillips, Aaron Ross, Justin Tuck, Michael Boley, Corey Webster, and Chris Canty, just to name a few — missed significant time.
The Giants will need to avoid such heavy losses next year in order to make a run at another Super Bowl. They should not have such heavy losses due to injury next year.
Keep Reading

New York Giants: Like this team?