The Top 10 Worst Pittsburgh Pirates of the Decade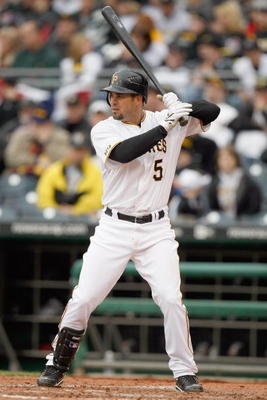 There is no doubt in the minds of many baseball followers that although some teams lose in style, none can quite do it like the Pittsburgh Pirates.
The Pirates have set a sports record for most consecutive losing seasons. Though I am an avid Pirates fan, I must admit I know when to say we stink.
It isn't all the players' fault though. The management here was awful for a really long time. We've had awful players stroll through here such as Pokey Reese and Josh Fogg.
The losses are blamed on our general managers and anyone who was involved in signing and scouting our so-called "players."
Let's face it—the Pirates have had some pretty awful players in the last decade. There are almost too many to name.
That being said, I have put together a list of the 10 worst Pirates of the decade.
Some people may argue for certain names to be on here that are not included. Feel free to add those names or suggest them. However, this is my personal opinion of the 10 worst.
So without hesitation, here are my picks for the 10 worst Pirates of the decade.
No. 10: Pat Meares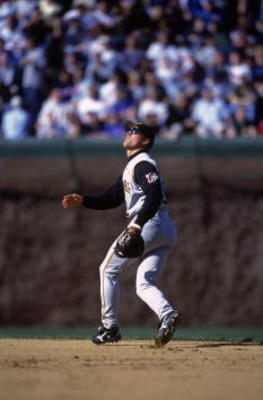 Does anyone remember the bust that Pat Meares turned out to be? He had a decent first year here and was given a pretty hefty contract. Meares looked to be a shortstop for the future, but the flame burnt out long before it even went ablaze.
Congrats, Pat; you are No. 10.
No. 9: Tony Armas Jr.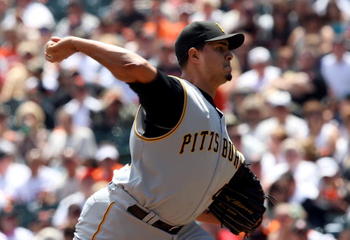 That's right—the man who signed on as a starter in Pittsburgh and started the season 0-3 with a 8.72 ERA. Like many Pirates pitchers, he couldn't keep guys off the bases.
There are numerous pitchers that have been bad for the Pirates, but Armas is one of the worst.
No. 8: Benito Santiago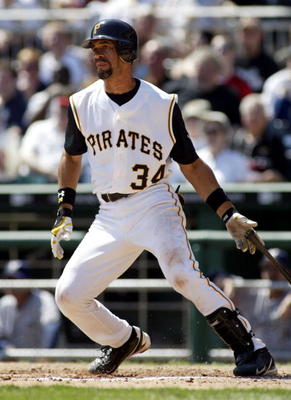 This catcher only managed 23 at-bats in a Pirates uniform. He was released to give David Ross more playing time, but regardless, his 23 at-bats were not really much to talk about.
Trying to follow Jason Kendall as the next Pirates catcher didn't work out for the poor guy.
No. 7: Jeromy Burnitz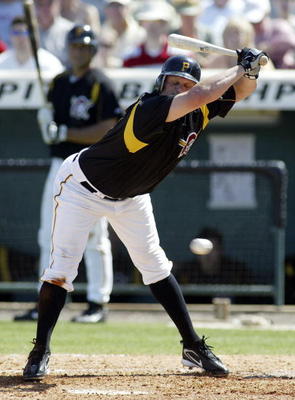 A lot of Pirates fans, including myself, like to call Burnitz "Beer-Nuts." That's about as useful as he was in his stint with the Pirates.
He is the only player I have ever seen hit a base hit to left field and get thrown out at first. That should say enough about old Beer-Nuts. Thanks for never running out ground balls.
No. 6: Brad Eldred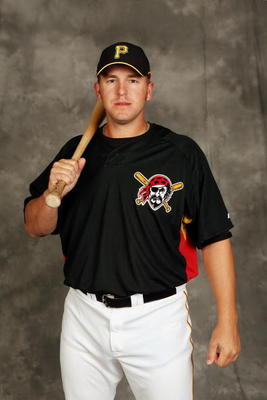 His batter song: "I wanna be your sledge hammer!" Eldred was one of those AAA guys that can hit the ball in AAA but couldn't cut it in the big leagues—55 games, 12 home runs, but 77 strikeouts. He struck out once a game. Most importantly, he sucked at pinch-hitting.
Brad Eldred, you sledgehammered your way onto this list. Bye bye Brad!
No. 5: Masumi Kuwata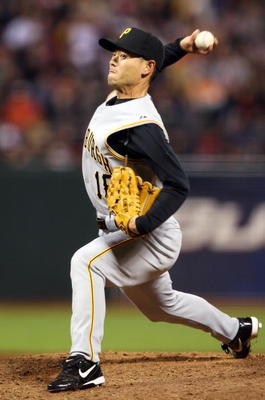 Signing Kuwata was one of those moves I will never understand. Then again, it's the Pittsburgh Pirates—what's to understand?
I remember seeing Kuwata pitch once...he gave up six runs and blew a 2-1 lead. We lost 7-2. Great job Kuwata. You couldn't find the strike zone.
Masumi Kuwata, congrats on cracking the top five.
No. 4: Matt Morris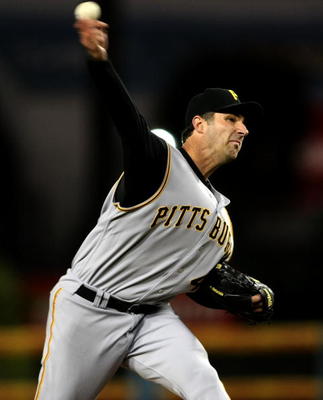 Thats right folks! Dave Littlefield's gift to the Pirates. We signed him for millions, and he stunk up the place. We lost tons of money on this guy.
Don't get me wrong—I am glad we cut him in 2007, but thanks Littlefield. You're the best!
No. 3: Chris Stynes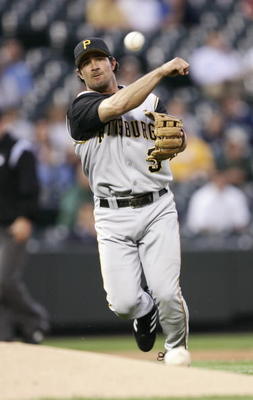 The man had a swing that made him look like he was doing a rain dance. We never should have signed him. ESPN 2K5 gave this man too many hits on simulated season mode. Stynes, you truly are one of a kind.
No. 2: John Van Benschoten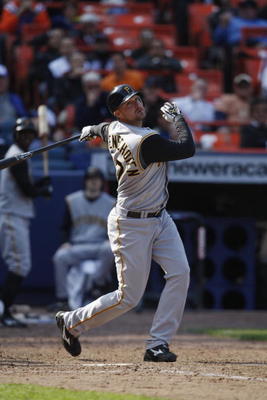 We took a guy who was a fantastic hitter and outfielder and made him a pitcher? I'm sorry John, you don't belong here. You could have been one of the greats. Sorry, the Pirates decided to screw up your entire career.
You can't even hit anymore because of shoulder surgery. You can't last three innings in a game without giving up runs galore. It's not your fault you are near the top of the list, but I can't help you out.
John Van Benschoten got more chances than anyone to prove he belonged here. Its a shame he blew every one of them.
No. 1: Derek Bell
Derek Bell hit .173 the previous year before Spring Training 2002. So that makes me ask the question: How did he think he didn't have to compete for a starting job? Are you kidding me? .173 average?
That's right, folks—the famous "Operation Shutdown."
"Nobody told me I was in competition. If there is competition, somebody better let me know. If there is competition, they better eliminate me out of the race and go ahead and do what they're going to do with me.
"I ain't never hit in spring training and I never will. If it ain't settled with me out there, then they can trade me. I ain't going out there to hurt myself in spring training battling for a job.
"If it is [a competition], then I'm going into 'Operation Shutdown.' Tell them exactly what I said. I haven't competed for a job since 1991."
Needless to say, he was cut after this quote. Thanks Derek for being the worst Pirate of the decade, and maybe ever!
Honorable Mention: Joe Randa
Keep Reading

Pittsburgh Pirates: Like this team?