5 Players The Cleveland Browns Should Try To Obtain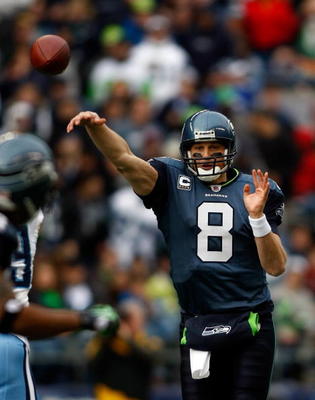 The Cleveland Browns are a franchise that ended the season on a very high note. They discovered several "new" key players, such as Jerome Harrison, who flourished in the final three games.Mohammed Massequoi really showed that he knows how to make plays, and we must remember that he is only a rookie wide out. They have Josh Cribbs as of right now, and they have many other players on both sides of the ball that showed potential. I believe that there are several players out there that could really improove the Browns team. This is a list of the top 5 players that I believe can improove the Browns roster.
Matt Hasselbeck QB, Seattle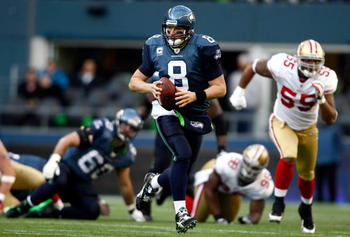 Matt Hasselbeck at one time was an elite QB, that lead his team to the super bowl. He is extremely accurate and has a pretty good arm. The last several years the offensive line in Seattle has really fallen on hard times. First they lost Steve Hutchinson to the Vikings, and they lost Walter Jones to retirement. Mike Holmgren is in Cleveland and I can see he would love to have Hass back with him .Hasselbeck is young enough he could be the QB of the Browns for several years and he could mentor the younger players including the QB of the future. We could probably pick him up from the Seahawks for next to nothing, maybe a 3rd round pick, which is next to nothing for someone of Hasselbeck's talent.
Jevan Snead QB, Ole Miss **Draft**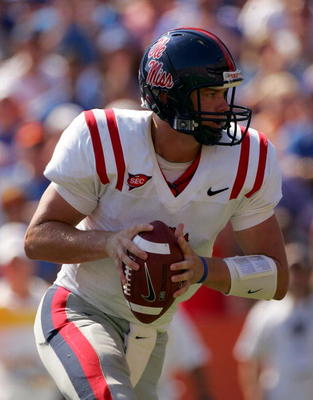 When I first heard the Jevan Snead declared for the NFL draft I thought to myself. "The team that gets him will have a real project on their hands". Jevan Snead will not go in the first round, so I feel the Browns could pick Snead up with their secound round pick. I believe Snead would be the perfect QB of the future to sit behind Matt Hasselback, from the previous slide. Weather it was from loss of Mike Wallace or what ever, Jevan Snead really didn't look to good this year in college. Snead has a big time arm and has a very good football mind. I really see him as a solid fit in Cleveland.
Elvis Dumervil, LOLB Denver Broncos
Elvis Dumervil is an elite level sack artist that is just entering his prime. It's very unlikely the Broncos will let him go. If they do the Browns need jump all over him. Browns owner Randy Lerner likes to throw money around and this time, this is a player that really can earn his keep. Dumervil could be a linebacker and line up across from Kameron Wimbley. Imagine all the sacks the two could rack up. This would give us one of the best pass rushing defenses in the NFL.
Tony Scheffler, TE Denver Broncos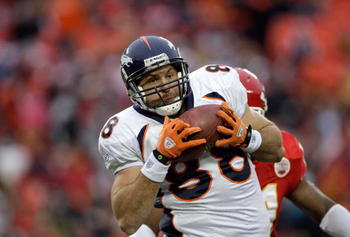 Scheffler is a free agent this year and will, likely not be asked back. Due to the lack of depth on Cleveland's roster, Scheffler could be a very valuable addition to Clevelands offense. I know with the emergence of Evan Moore, TE doesn't seem like such an issue. Yet I really don't trust Moore to the point of just handing him the starting TE job. We need more weapons and Scheffler could be the perfect fit.
O.J. Atogwe, S St. Louis Rams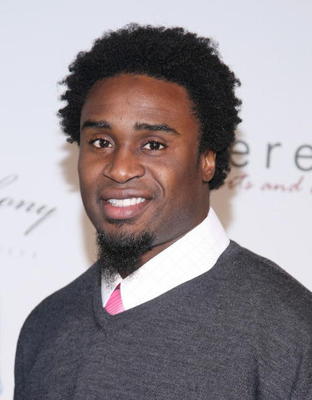 The Cleveland Browns have a porous secondary and almost anyone will be an upgrade at safety. You know its bad when Mike Furrey is a starting safety. Atogwe is a ball hawk of a safety on a very bad football team. Put him in any other secondary and I believe he can shine. I believe put him in Cleveland's secondary behind two capable corners in Wright, and McDonald and he could really flourish.
Keep Reading

Cleveland Browns: Like this team?