2010 NFL Mock Draft: Hot Chick Edition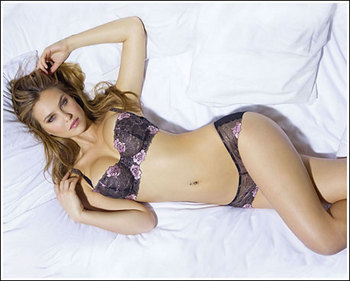 With the NFL regular season finished, we can now start speculating on at least the first part of the 2010 NFL Draft. We can assess team needs and try to figure out which college player will best help fill them.
Boring! We can guess all we want about Jimmy Clausen, Sam Bradford, Ndamukong Suh, or any of those other guys, but we'll never really know how they'll pan out in the pros.
If we're going to speculate, I like to get a little more imaginative. What if each team in the draft chose a hot chick instead of a player? I wonder how that would turn out.
No. 1: St. Louis Rams - Bar Refaeli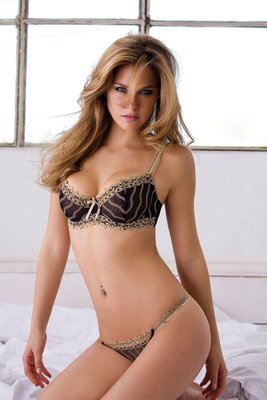 Let's face it, St. Louis is in a state of ruin. Their team is a laughingstock and unlike the NFL's whipping boy from two seasons ago, the Dolphins, there is no turnaround in sight.
What the Rams need is someone incredible, someone who can turn the franchise around just with her mere presence, someone who is not only great, but getting even better with a long future ahead of them.
Rams fans, I would like to introduce you to your No. 1 pick, Bar Refaeli. You're welcome.
No. 2: Detroit Lions - Zoe Saldana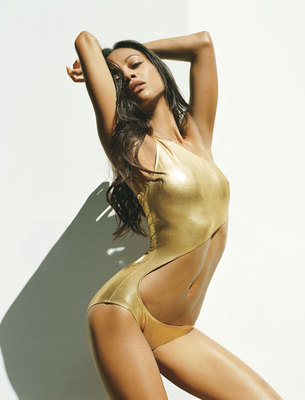 Detroit is a little bit of a different situation than St. Louis. Right now it is thanking its lucky stars it doesn't have to pay someone No. 1 money. Detroit has its quarterback. Now, it just needs someone who can come in and contribute right away on the cheap.
Zoe Saldana is perfect. She's starred in Avatar and Star Trek this past year, so she's got plenty of money to help out the Lions, and with Avatar, we already know she looks good in blue.
No. 3: Tampa Bay Buccaneers - Marisa Miller
Tampa Bay needs a quarterback—a proven leader who has shown durability and the ability to carry a team.
Marisa Miller is a great pickup here. She's been in Sports Illustrated's Swimsuit Issue for seven years, including 2008, when her cover set record numbers.
If Marisa is running your team, I'd say you are in good hands...and every other body part.
No. 4: Washington Redskins - Megan Fox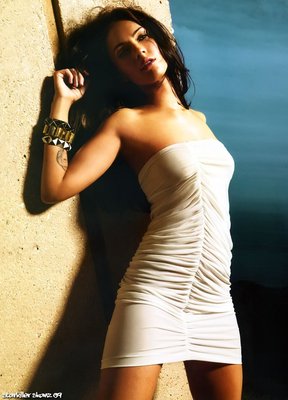 With Mike Shanahan all set to coach the Redskins next season, Washington needs a big play threat. Their defense is just fine, but they need somebody who can score, and score big.
Megan Fox has proven that, while she may not have the most talent out there, she can definitely put up some big numbers and get plenty of attention. She could put the "skin" in Redskins.
No. 5: Kansas City Chiefs - Blake Lively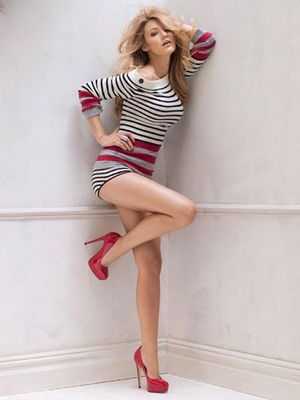 This just seems right.
Blake Lively is one of the hottest up-and-comers in Hollywood and would be a nice addition to a Kansas City team that just needs a few more pieces to put it all together if Jamaal Charles can be a star and Matt Cassel shows he's not a bust.
Plus Blake should be in the top five based on her legs alone. Those things should get their own billing. Damn.
No. 6: Seattle Seahawks - Miranda Kerr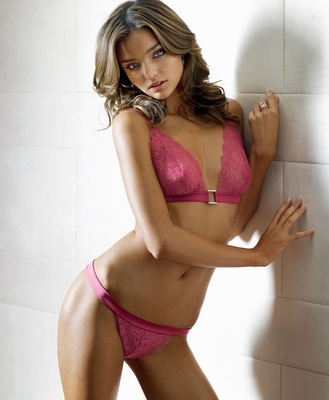 Seattle is not exactly the happiest sports destination on earth.
The Seahawks just cannot stay healthy enough to have a good season anymore, the Sonics left, the Mariners are only recently starting to get good again, and on top of that, it's constantly raining there.
That's why I think the Seahawks need some sunshine in their lives. Is there anything happier than Miranda Kerr? This Victoria's Secret Angel is just so cute and sexy, it makes me smile every time I look at her. Seattle needs that.
No. 7: Cleveland Browns - Shakira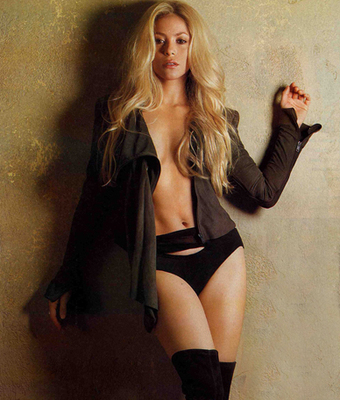 I thought the Dawg Pound would do well with the addition of the She Wolf herself, Shakira.
With Mike Holmgren coming in to shake things up, he could use the help of shaking things up. And by "things," I mean "her butt," and by "up" I mean extremely, "extremely well."
No. 8: Oakland Raiders - Emma Stone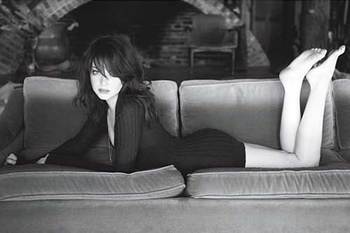 Since Al Davis is still running the Raiders, I figured Oakland would need one of the hottest zombie killers out there, Emma Stone from Zombieland.
Seriously, though, there is something about the looks she throws and the "I don't give a shit" attitude that makes me love her. Just really hot.
No. 9: Buffalo Bills - Joanna Krupa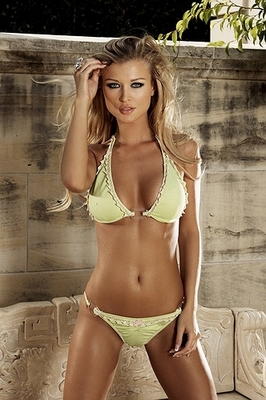 If the Bills decide to re-sign Terrell Owens, who did show some flashes near the end of the season, they might want to consider adding Joanna Krupa to keep him in line.
Possibly the only person who has ever been able to render T.O. speechless, Krupa was paired with him on The Superstars and absolutely let him have it when he let her down in the obstacle course.
It's must see TV (when you're at home, of course—the language is NSFW).
No. 10: Jacksonville Jaguars - Malin Akerman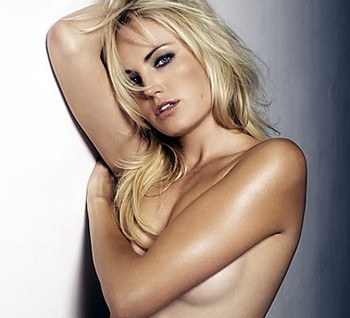 I can't think of a single thing I know about the Jags from this season. They are completely uninteresting. They won enough games not to be terrible, but they lost too many for anyone to think they were ever good. Just right in the middle.
They need someone memorable. Watchmen would have been the Jaguars of the movie world this year if it weren't for her sex scene in it. That's memorable. That's what the Jags need.
No. 11: Denver Broncos - Leighton Meester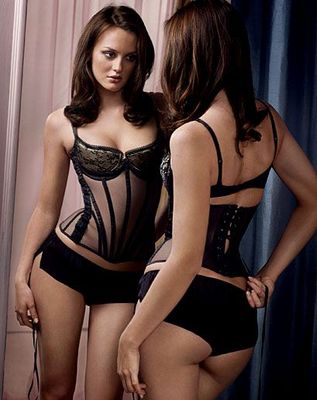 The other incredibly sexy Gossip Girl needs to land on the Broncos. Is there a team out there that has more drama?
First Josh McDaniels starts shopping his star quarterback almost immediately as head coach, so said quarterback demands a trade. Meanwhile star WR doesn't want to play. Then the Broncos go out and start winning. Not only that, they look like the best team in the league.
Then everything falls apart and they miss the playoffs. So much drama.
Perfect for a Gossip Girl. If you think that's girly, wait three picks.
No. 12: Miami Dolphins - Emmanuelle Chriqui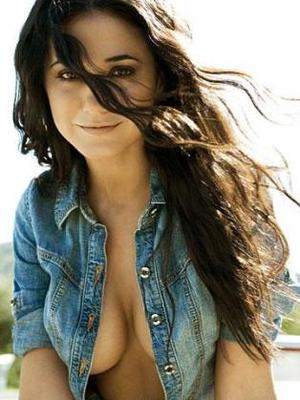 This selection has nothing to do with anything other than the fact I want to put Emmanuelle Chriqui on a Florida team so that she can wear a bikini all the time.
Yes, my brain works this way.
No. 13: San Francisco 49ers - Olivia Wilde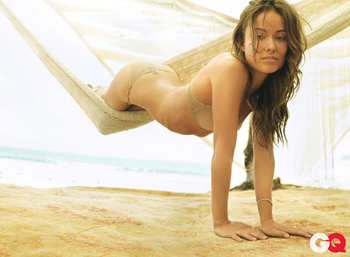 It's fitting for the woman who plays 13 on House to be the 13th pick of this draft.
I also think she would be a great fit in San Francisco because I'm hoping she'll follow Mike Singletary's example and drop her pants to make a statement.
No. 14: Seattle Seahawks - Ashley Greene
Ashley Greene is dangerously hot. She's also best known for being in the Twilight movies, which is probably why you've never heard of her.
But since Twilight is set in Washington, we're going to give this vampire hottie to the hometown Seahawks.
Yeah, Twilight facts. You did not see that coming, did you? Sorry.
No. 15: New York Giants - Minka Kelly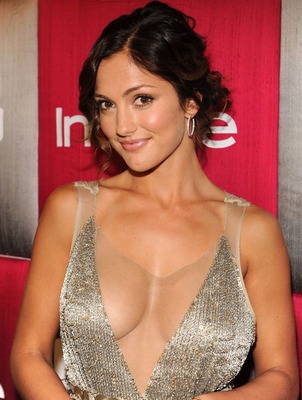 Since Minka Kelly is already in New York so much for her boyfriend (a guy you may have heard of, Derek Jeter), it wouldn't be too much of an inconvenience for her to join the Giants organization.
If she can help bring a title back to the Yankees, maybe she can work her magic and at least get the Giants back in the playoffs.
No. 16: Tennessee Titans - Britney Spears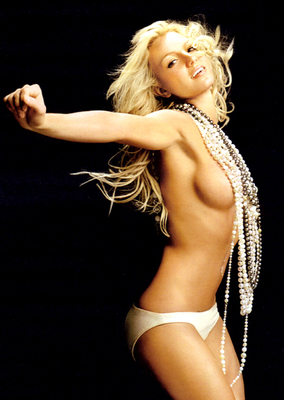 To one of the biggest comeback stories of the year goes one of the biggest comeback stories of the year.
The Titans were 0-6 and down and out, but they went on a vicious winning streak and almost made the playoffs. Meanwhile, Vince Young became the "Vince Young just wins football games" Vince Young again.
So in honor of the double comeback story, they get Britney Spears, who climbed her way back to being something other than just a punchline.
No. 17: San Francisco 49ers - Olivia Munn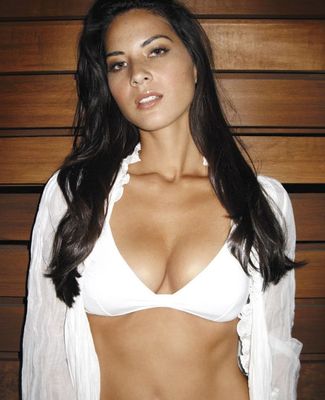 San Francisco may be a great sports city, but it's also home to some of the biggest tech companies and websites, so it also has a pretty big geek population.
Not that that's a bad thing, but to make everyone happy, we'll give the Niners every fanboy's fantasy, Olivia Munn. If anyone can combine the worlds of sports, geekdom, and hot chicks, it's Olivia.
No. 18: Pittsburgh Steelers - Hayden Panettiere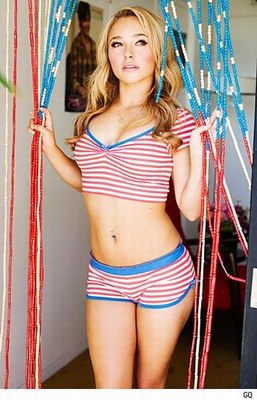 The Steelers missed the playoffs this year. Why? Not because the Bengals or Patriots laid down in the last week of the season, but because they don't have any cheerleaders.
Sure you can have some success, like winning the Super Bowl last year, but it will catch up to you. That's why the Steelers need to the hottest TV/movie cheerleader out there.
Save the cheerleader, save your season.
No. 19: Atlanta Falcons - Kate Beckinsale
Everybody seemed to think the Falcons were a great sleeper this year, including myself, but they were let down by injuries. If the Falcons are going to be the team we all thought they would be, they need someone who never lets us down.
Kate Beckinsale has been around forever and was named the Sexiest Woman Alive by Esquire this year. That's dependability. That's what the Falcons need.
No. 20: Houston Texans - Jessica Simpson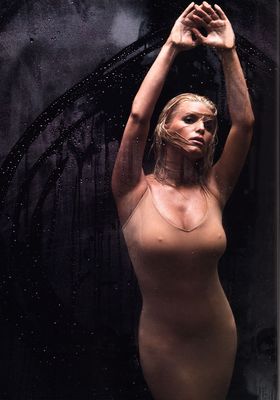 What a perfect match. Jessica Simpson could help the Texans be the best team in their state and in doing so could get revenge on Tony Romo for dumping her. It's a win-win for both parties involved.
...That is, of course, if J-Simp doesn't go all offensive lineman on us.
No. 21: New York Jets - Alicia Keys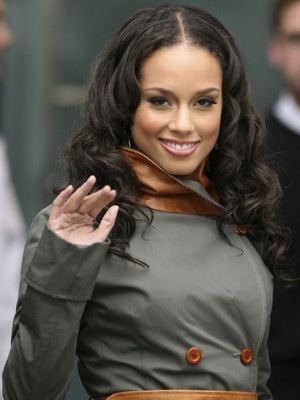 We know, thanks to Jay-Z, that Alicia already has an Empire State of Mind.
I think it's a great fit for the sexy lady who sang the catchiest tune in homage to New York since Frank Sinatra to join the one New York team that's on top, at least for now—the Jets.
No. 22: Baltimore Ravens - Stacy Keibler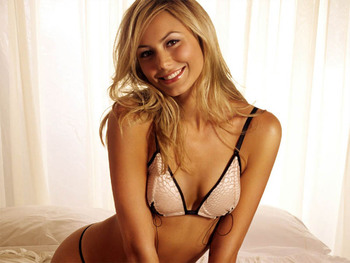 From Baltimore and a former Ravens cheerleader, Keibler has gone on to bigger and better things. So it's time for Baltimore to snatch her back up and make her a part of the team.
I'm sure they could find a position for her. Hell, I could think of hundreds of positions for her.
No. 23: Arizona Cardinals - AnnaLynne McCord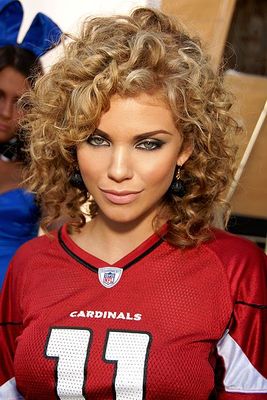 This Nip/Tuck and 90210 actress looks great in a Cardinals jersey already. That's good enough for me.
No. 24: Green Bay Packers - Mila Kunis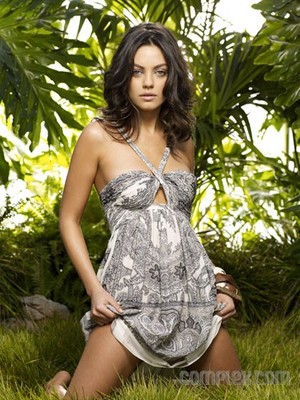 Mila Kunis has made a name for herself in the movie biz, but it was her turn as the manipulative vixen on That '70's Show that first got our attention. So in honor of the Wisconsin-set show and the Packers fan on it, Mila Kunis will be heading back to Green Bay.
No. 25: Cincinnati Bengals - Padma Lakshmi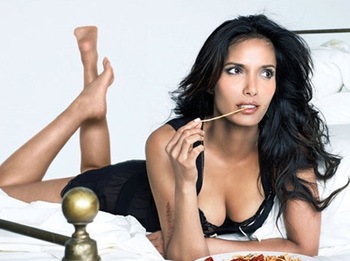 Since the Bengals drafted Andre Smith, I'm just going to assume they need someone to do a lot of cooking for them. Why not draft Padma Lakshmi of the Food Network to at least make the food taste great?
She's not too bad to look at either.
No. 26: New England Patriots - Erin Andrews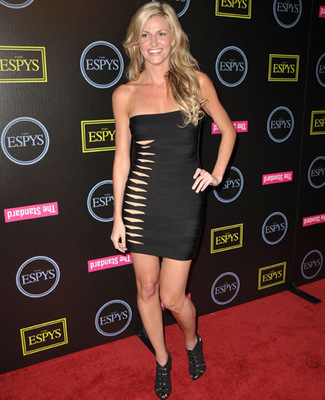 Both the Patriots and Erin Andrews have terrible memories involving videotapes, but both have rebounded since then.
Andrews is back on the sidelines breaking stories as well as hearts, and the Pats are back in the playoffs after a tough last year. They should fit great together.
No. 27: Philadelphia Eagles - Eva Mendes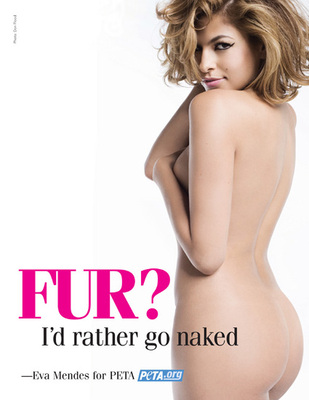 I just thought it would be really funny to put a PETA supporter on the same team as Michael Vick. I have a feeling they would get into it and the fur would really fly.
Too much?
No. 28: Dallas Cowboys - Scarlett Johansson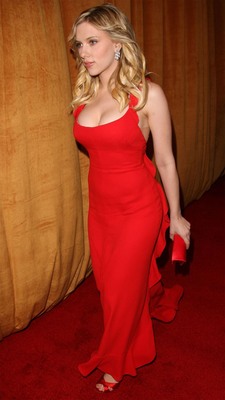 Sure, Tony Romo is dating someone right now, but there aren't nearly enough pictures of her out there to keep me happy. That's why Dallas needs to draft a permanent girlfriend for Romo.
Since his type is totally busty, blond, and beautiful, let's just set him up with Scarlett Johansson and call it a day, huh?
No. 29: Minnesota Vikings - Sandra Bullock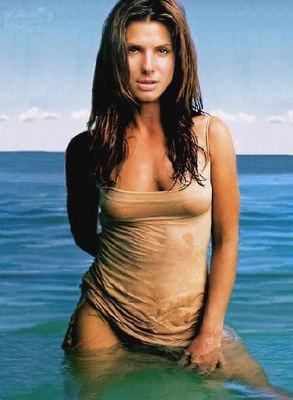 The Vikings are in the playoffs and even have a first round bye—and they didn't do it by getting younger.
So if things worked out well for them by adding someone over 40 in a career resurgence, don't you think they would want to go that route again? That's what I thought.
Sandra Bullock would be perfect for them—and if you tell me you still don't think she's hot, you're lying.
No. 30: San Diego Chargers - Rihanna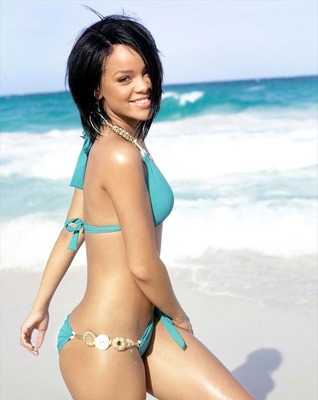 Now that she's dating the Dodgers' Matt Kemp, I thought it was time to get Rihanna completely into sports. Since San Diego is just a hop, skip, and a jump away from L.A., it's a great match.
Well, except that there was that whole Tila Tequila thing with Shawne Merriman. Maybe I should rethink this one...
No. 31: New Orleans Saints - Kim Kardashian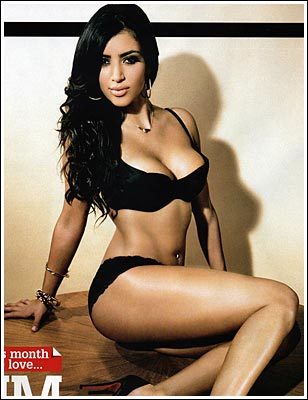 Kardashian is currently dating Saint Reggie Bush, but she certainly is no saint herself. She's what you would call a fast woman. Maybe even faster than the Saints' offense.
With Kardashian's reputation, put her in New Orleans and the nickname writes itself: The Big Easy.
No. 32: Indianapolis Colts - Jessica Alba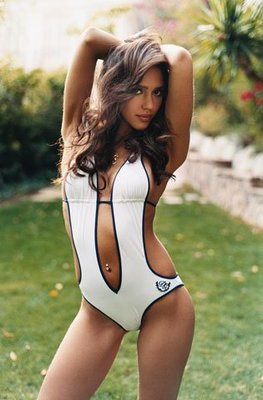 Just like the Colts, Jessica Alba has been so outstanding for so long that sometimes people forget just how amazing she is. Then, like the Colts, she'll come along and take some pictures and remind people that she's a force to be reckoned with.
If Alba really does slide all the way down to the Colts, we might as well just pencil them in for another Super Bowl.
Keep Reading