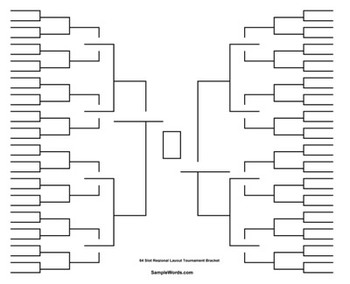 Well the way I'm doing this playoff is with 16 teams, all 11 conference champions inlcuding the 5 best at-large teams. I feel we really need a playoff in College Football and a 16 team playoff would be the best way to do it and generate much excitement,
This is just my own simulation of a playoff would pan out if we had one in College Football
keep in mind I made these games and simulations up before the Bowl games had started and after the regular season had ended. All games are played on neutrel fields
1st Round of the Playoffs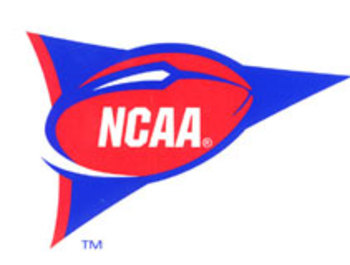 In the 1st Round
11 Virginia Tech(At Large).vs.6 Boise State(WAC Champion)
Boise State's defense is able to do a nice job containing Ryan Williams and Tyrod Taylor and they put up enough points on Va Tech's tough defense in a lower scoring game
Boise State wins 21-16.
14 Central Michigan(MAC Champion).vs.3 Cincinnati(Big East Champion)
Both teams can play out score. Cincinnati has the better offense and pulls away in a shootout
Cincinnati wins 54-35.
10 Iowa(At Large).vs.7 Oregon(Pac 10 Champion)
Iowa's great defense goes up against Oregon's high powered rushing attack. Ducks muster the offense and play solid defense to win the game
Oregon wins 24-19
15 East Carolina(C-USA Champion).vs.2 Texas(Big 12 Champion)
ECU proves to be no match for the Longhorns in this one
Texas wins 38-12
12 LSU(At Large).vs.5 Florida(At Large)
In a rematch between SEC At-Large teams the Gators pull it out again as they did on the road in Baton Rouge.
Florida wins 20-10
13 Penn State(At Large).vs.4 TCU(Mountain West Champion)
Good defenses battling in this matchup. TCU clamps down on the Nittney Lions and pulls off the win.
TCU wins 20-13
9 Georgia Tech(ACC Champion).vs.8 Ohio State(Big 10 Champion)
The Yellow Jacket's option offense faces an incredible Buckeyes defense. The Jackets option has rolled no matter who they've faced this year. Georgia Tech executes the option and Derrick Morgan chases Pryor around giving him problems to become the 1st lower seed to win in this 1st round for Georgia Tech
Georgia Tech wins 27-23
16 Troy State(Sun Belt Champion).vs.1 Alabama(SEC Champion)
The #1 ranked Tide roll in their 1st playoff matchup
Alabama wins 41-3
Quarterfinals of the Playoffs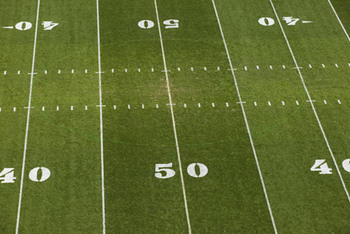 6 Boise State.vs.3 Cincinnati
Both are really great offensive teams. The Bearcats struggle on offense though and Boise State is a really good defensive team which they don't get enough credit for. The Broncos pull of this playoff upset
Boise State wins 38-31
7 Oregon.vs.2 Texas
The Longhorns have the top ranked run defense in the NCAAs and they contain the Ducks rushing game while McCoy,Shipley and the offense keep doing what they do.
Texas wins 28-17
5 Florida.vs.4 TCU
The defending national champs going up against an undefeated TCU team who had an incredible season this. Florida's offense has sputtered at times and TCU pulls away with a signature win ending the Gators bids at another titles
TCU wins 25-20.
9 Georgia Tech.vs.1 Alabama
The option offense of Georgia Tech gives Alabama a scare. Tech's defense has struggled this year so Alabama gets the run game going on offense to pull it off. Won't be easy facing GT's high flying option attack. Bama survives another close scare
Alabama wins 30-24
Semifinals of the Playoffs(Final Four)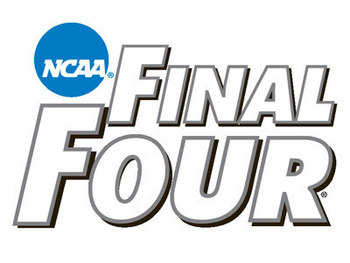 6 Boise State.vs.2 Texas
this is a tough matchup between 2 great teams that comes down to the wire. Boise State has the offense and defense to compete with Texas after making the College Football Final Four. Texas has the big game experience and their defensive front bothers Kellen Moore. The Horns always find a way to win and do here
Texas wins 27-24.
4 TCU.vs.1 Alabama
This is a battle between 2 of the top defensive teams in all of College Football. Also between 2 of the top rushing teams in College Football. They matchup very evenly in this one. TCU contains Ingram,Richardson,and the running game for Bama and makes McElroy beat them. In a low scoring game TCU musters the offense they need to come out victorious and send a "mid-major" to the national championship game
TCU wins 17-13
National Championship Of The Playoffs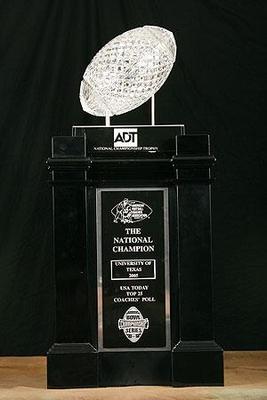 TCU.vs.Texas for the National Championship
In an all-Texas national championship game we have a dandy going. Colt McCoy and Jordan Shipley in their final seasons in College Football get their National Championship. Against a tough TCU defense the Horns explosive offense makes the plays they need to win and does a great job against TCU's high powered offense. In a fitting way to end the season and the 1st ever playoff McCoy throws a TD pass to Shipley with under a minute left for the win
Texas wins the National Title 30-23
Keep Reading

Texas Longhorns Football: Like this team?