Worthy or Not: 2010 Hall of Fame Ballot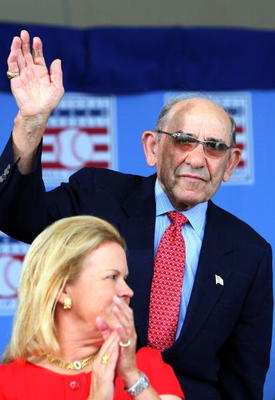 I'm not predicting who is getting into the HOF. I'm just giving my opinion on who deserves it or not.
Let us remember though how hard it is just to get on the ballot it self. So even if I believe they are not HOF worthy that does not mean they were not great ball players.
For Reference:
Major Hitting Milestones
500 HR
3000 Hits
1600 RBI
Major Pitching Milestones
Starters
4000 IP
3000 K
300 W
Relievers
1000 IP
1000 K
300 SV
Major Awards
MVP
Gold Glove
Silver Slugger
Hank Aaron
Cy Young
Relief Man of the Year
Roberto Alomar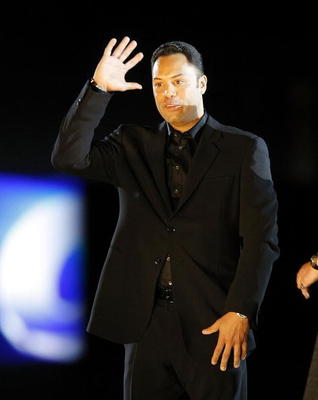 Pros
2724 hits
474 SB
.300 AVG
10 Gold Gloves
2 World Series Rings with an outstanding postseason career
Cons
Did not quite reach any of the hitting milestones that give you the go-ahead vote.
Roberto Alomar is a Hall of Famer based purely on the fact that Ryne Sandberg is in the Hall of Fame.
Kevin Appier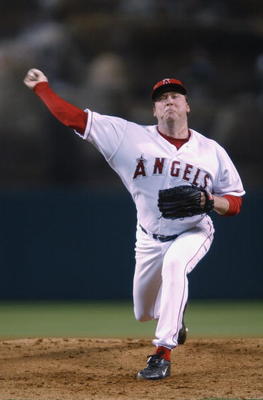 Pros
A consistent ace pitcher from 1990 to 2002 with the exception of being hurt in '98
1 World Series Ring
Cons
No major pitching milestones
No major awards
Kevin had a great career. He was reliable day in and day out for over a decade. He just did not have quite the Career to be in the Hall of Fame.
Harold Baines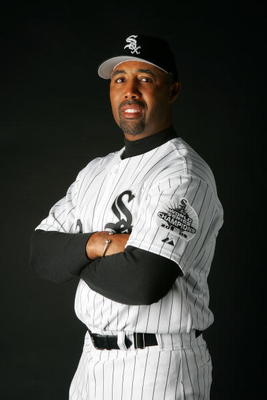 Pros
1628 RBI
2866 Hits
1 Silver Slugger
Cons
No outstanding defensive achievements
Harold was a Great hitter, but he was for the most part a DH. For a DH to get in he's got to be better than great. Too many position players in Cooperstown that have better hitting stats than Baines.
Bert Blyleven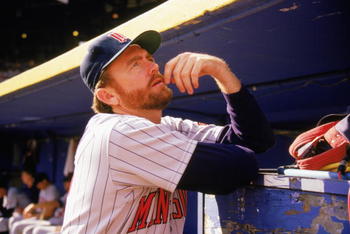 Pros
4970 IP
287 W
3701 K
3.31 ERA
242 CG
685 GS
60 SHO
2 World Series Rings
1 No hitter
Strong postseason performance
Cons
No CY Young Award
250 Losses
No major Awards
What the heck? This guy has been denied 13 times. Honestly, I do not understand the BBWA sometimes.
I've read several reporters say that Curt Schilling, Pedro Martinez, and Randy Johnson should be first-ballot HOF. Well here's Blyleven with more CG, SHO, and IP than any of them. In fact for some stats they have to combine to come close.
A main story for the BBWA this year has been about babying pitchers today. So if they are so hung up on work horse pitchers, why have they denied Blyleven 13 times?
Ellis Burks
Pros
1206 RBI
2107 Hits
Gold Glove Award
2 Silver Slugger Awards
Cons
No major hitting milestones
Ellis was a great player who played with some great teams. He just isn't in that top tier.
Andre Dawson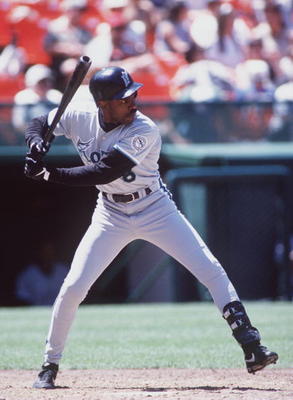 Pros
1591 RBI
2774 Hits
1039 XBH
314 SB
1 ROY
1 MVP
8 Gold Gloves
Cons
Poor/limited performance in the Post season
No major hitting milestones
Why isn't this guy in the HOF? Well if Jim Rice got in, I'm sure Dawson will eventually get his day, too.
Andres Galarraga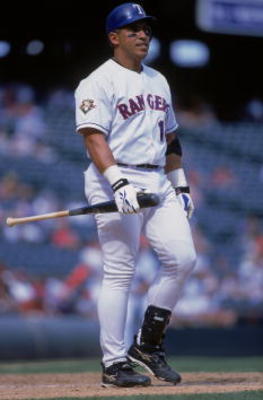 Pros
1425 RBI
2399 Hits
.499 SLG
2 Gold Gloves
2 Silver Sluggers
Cons
No major hitting milestones
Poor postseason performance
Andres is borderline to me. He had a strong career both at the plate and as a first baseman. Honestly, his numbers are comparable to a number of Hall of Famers. I would have to go with no though since his postseason performance was horrible.
Pat Hentgen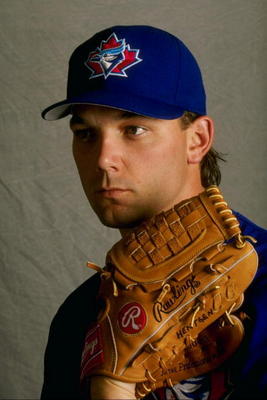 Pros
Cy Young Award
Cons
No major pitching milestones
Short Career
Poor/limited postseason career
In '96 it looked like Pat was building a resume for the HOF, but the wheels fell off shortly after. He was a great ace for Toronto in the '90s. Unfortunately it didn't last long enough to provide him enough for the HOF.
Mike Jackson
Pros
Over 1,000 innings as a Relief Pitcher
3.42 ERA
1.218 WHIP
Cons
Did not have a consistent career as a closer
Mike was lights out in '98. Unfortunately, he did not have more years like that one. So even though he had a great career Mike gets a no.
Eric Karros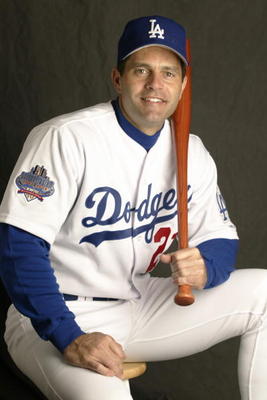 Pros
1 ROY
Great Post Season Performance
Cons
No major hitting milestones
Relatively short Career
I'm sorry Karros. Not the numbers you need to be in the HOF.
Ray Lankford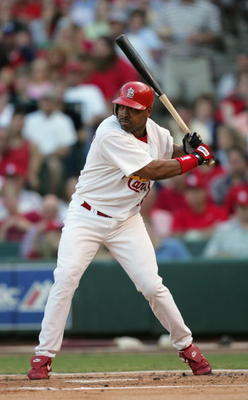 Pros
Productive Career
Cons
No major hitting milestones
I'm sorry, Ray. Nothing seems to stand out for you.
Barry Larkin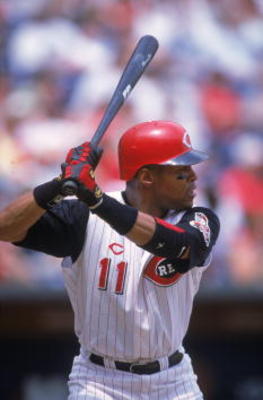 Pros
2340 hits
379 SB
1 MVP
3 Gold Gloves
9 Silver Sluggers
1 World Series Ring
Great postseason performance
Cons
No major hitting milestones
Barry was one of the best top of the order guys in baseball. In the '90s, he was the face of the Reds. Funny enough, he's also got a gold medal to boot. I think he deserves a slot in the HOF.
Edgar Martinez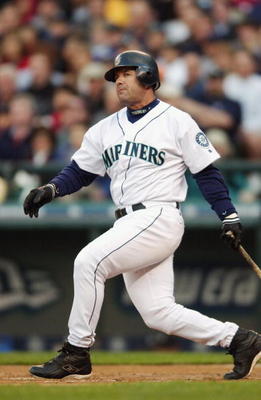 Pros
1261 RBI
2247 HITS
.312 AVG
.418 OBP
.515 SLG
5 Silver Slugger Awards
Cons
Limited time as a defensive player
Designated hitters are a touchy subject. Edgar was a great hitter with great numbers. The problem is that like a reliever, a DH needs an outstanding milestone. Granted, Edgar has outstanding percentages all around. What he doesn't have is 500 home runs, 3,000 hits, or 1600 RBI. So, I'm sorry, but Edgar doesn't seem a HOF player.
Don Mattingly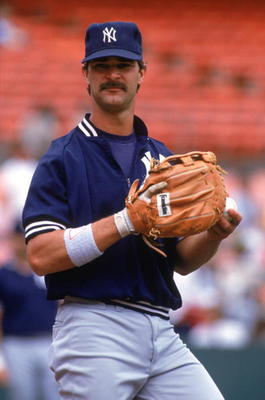 Pros
2153 Hits
.307 AVG
1 MVP
3 Silver Sluggers
9 Gold Gloves
Cons
No major hitting milestones
Mattingly is the only Yankee with a retired number that doesn't have a World Series Ring. I will admit that the last half of his career was not outstanding offensively.
On the other hand, nine Gold Gloves out of a 14-year career is more than impressive. He was the best defensive first base of his time as well as one of the better hitters as well. That is more than enough to earn a HOF position.
Fred McGriff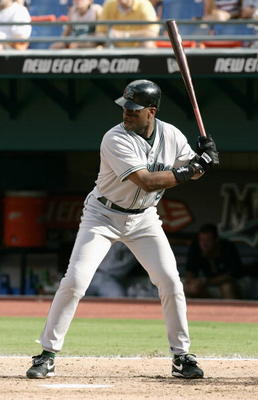 Pros
1550 RBI
493 HR
2490 HITS
.509 SLG
3 Silver Sluggers
1 World Series ring
Outstanding postseason career
Hit well in both Leagues
Cons
No major hitting Milestones
I'll admit Fred Mcgriff is one of my favorites from the group. If not for the strike, he'd probably have finished with 500 HR, 1600 RBI, and 1,000 XBH. The selling point though is that in the postseason, he did better than he did in the regular season.
So I'd say Fred deserves to be in the HOF.
Mark McGwire
Pros
1414 RBI
583 HR
.394 OBP
.588 SLG
10.61 AB/HR
1 ROY
1 Gold Glove
1 World Series Ring
3 Silver Slugger Awards
Had great years in both leagues
Cons
Up and Down career due to injury
Poor postseason play
Relatively low amount of Hits and XBH
Mark McGwire is probably the best home run hitter of all time; 500 HR in less than 6000 AB is quite astounding. He also has some great percentages. Unfortunatley he also has some blaring holes. Inconsistant production, high strikeout rate, and abysmal numbers in the postseason hurt him. I will admit 98 was a spectacular season, but it's not enough to make you a HOF.
Jack Morris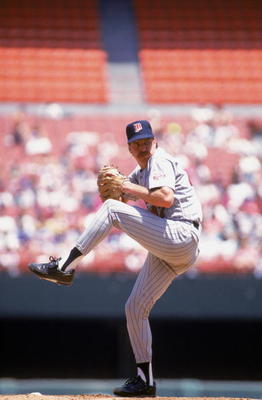 Pros
3824.2 IP
3.90 ERA
2478 K
254 W
4 World Series Rings
Cons
No Cy Young
No Season Below 3.00 ERA
Jack Morris was a go-to guy in the 80's and early 90's. Though he didn't win a Cy Young, he won more games than any other pitcher in the 80's. Consider also that from 1979 to 1992 his lowest season IP was 170. To be that dominant over a Decade is a sign of an ace pitcher.
Dale Murphy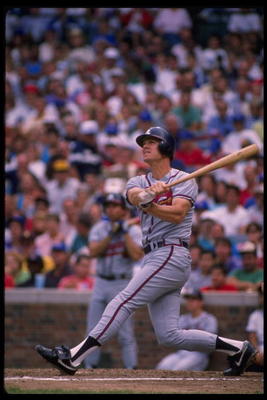 Pros
1266 RBI
2111 Hits
2 MVP
5 Gold Gloves
4 Silver Sluggers
Cons
Extreme Highs and Lows over his career
No major hitting milestones
Honestly if you could get into the HOF on heart I'd pick Dale Murphy. If you based it on seasons 1979-87 I'd say yeah. The problem is that Dale just doesn't have quite the batting numbers. The Gold Gloves help a lot, but it's still iffy.
Dave Parker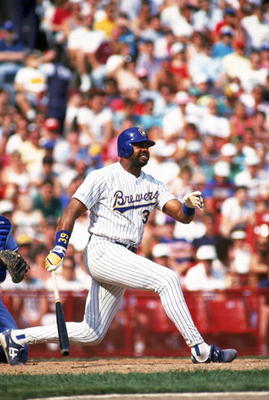 Pros
1493 RBI
2712 HITS
1 MVP
3 Silver Slugger
3 Gold Gloves
2 World Series Rings
Cons
No major hitting milestones
Dips in production due to injury and drug usage
Poor Postseason performance
Dave had a solid Career. Honestly what has hurt him the most is the poor postseason performance and the cocaine problem. He's borderline as far as the HOF goes.
Tim Raines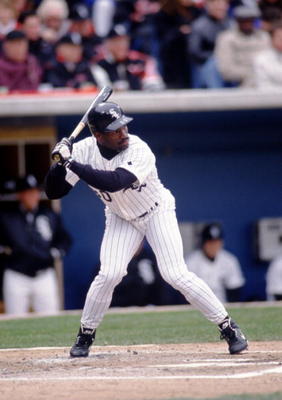 Pros
2605 HITS
808 SB
1 Silver Slugger
2 World Series Rings
Cons
No major hitting milestones
Lack of major awards
Tim Raines is one of the greatest base stealers of all time. He was also one of the best lead off hitter of his era. He's probably one of the top ten greatest switch hitters of all time as well. I hate to say it, but his cocaine problem is the major reason he hasn't received enough votes.
Shane Reynolds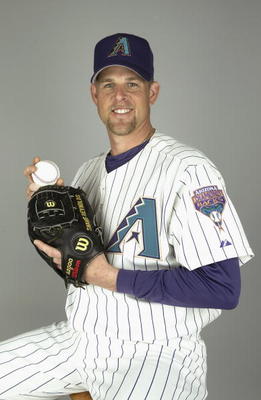 Nothing really stands out. Shane had a good career, but not anything HOF worthy.
David Segui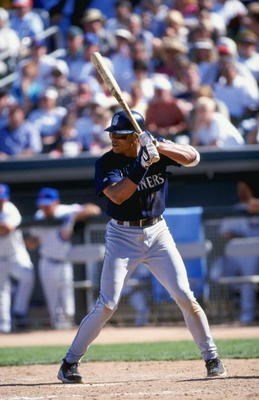 Nice career, but nothing note worthy.
Lee Smith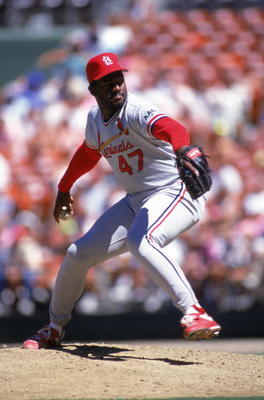 Pros
478 Svs
3.03 ERA
1290 IP
1251 K
3 Relief man Award
Cons
Relief Pitcher
Poor post season performance
Smith should be in just for the fact he was once the save record holder. He was a solid closer for the majority of career. That's astounding since the closing position is probably one of the most stressful roster spots in baseball.
Alan Trammell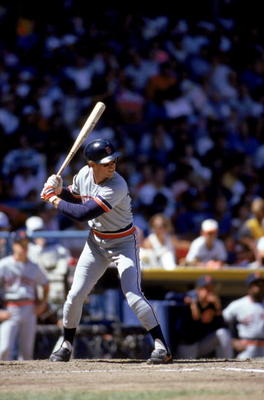 Pros
2365 Hits
4 Gold Gloves
3 Silver Sluggers
1 World Series Ring
Great postseason performance
Cons
No major hitting milestones
Alan Trammell was a great SS in the 80's. It's also great that he seamed to raise his performance in the postseason. Unfortunately I think the injuries he suffered during his career are going to prevent him from entering the HOF.
Robin Ventura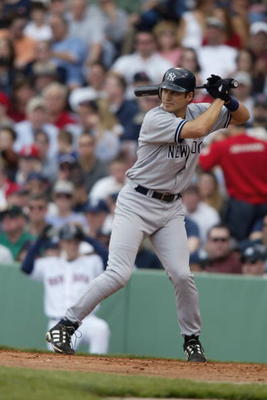 Pros
6 gold Gloves
Cons
No major hitting milestones
Poor performance in postseason
Ventura had a great career as a third baseman, but he just doesn't have the numbers hitting-wise. The Defense helps, but you need at least 2000 hits.
Todd Zeile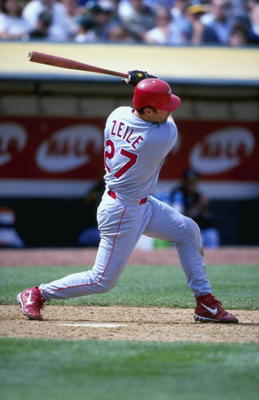 Pros
2004 Hits
Cons
No major hitting milestones
No major awards
Todd was a work horse, pure and simple. I'm impressed he even pitched one inning as a relief pitcher. Unfortunately Todd has nothing truly outstanding to be in the HOF.
The True HOF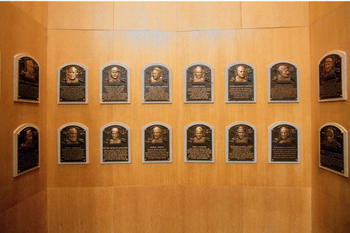 So out of all the people on the ballot I feel this group of people have produced enough to be in the HOF:
Roberto Alomar
Bert Blyleven
Andre Dawson
Barry Larkin
Don Mattingly
Fred McGriff
Jack Morris
Tim Raines
Lee Smith
Of course only 2 or 3 will be inducted. Still I will have no complaints as long as the inductees come from this list.
Keep Reading