Black or Get Back Monday for NFL Coaches?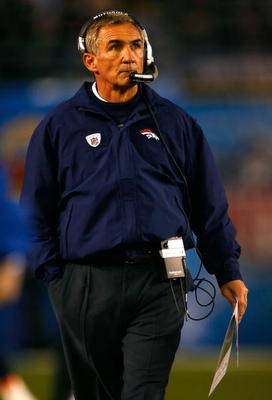 The first Monday following the season is known as Black Monday. This year it could be considered Get Back Monday, with many former coaches seemingly interested and in line for openings.
The first of those may have already been hired. Mike Shanahan's returning and looks to be elected to the office of Redskin Restoration. With the short terms at the helm of his predecessors, how long will he be in office? Will a running mate named Clinton be able to make his term successful?
Looking for Direction?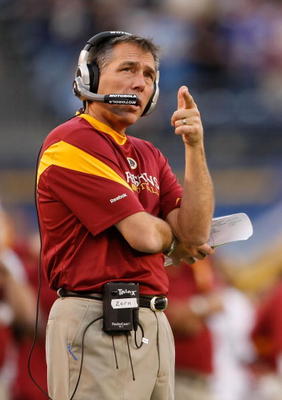 Was he impeached or did he lose out due to lack of support? While the end seemed obvious...was his coaching that bad or was it the talent and effort?
A good leader and successful quarterback during his prime, did he ever have respect of players here?
Outlook Is Gray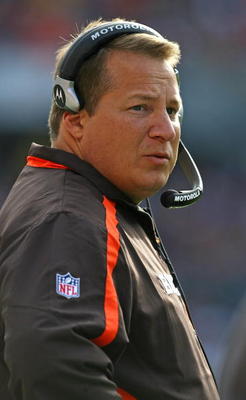 How far will Cleveland's change go? A good job in tough situation with the Jets, a strong finish with a weak team in Cleveland.
The question is will he have the opportunity to continue in Cleveland or anywhere else. If not coaching in Cleveland, his options seem bleak. It would really be a black Monday if he were dismissed.
Ready To Go Back, Holmgren?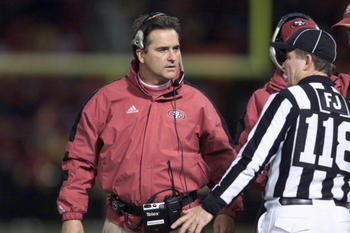 Young quarterback+Old friend=New Coach? There have been a few indications that Coach Mariucchi wants to return, but would a talented young quarterback, an old friend, and a trip back to the Midwest be tempting enough for him to wash the bad taste of Matt Millen and the Lions of his resume?
Handing Off a Baton?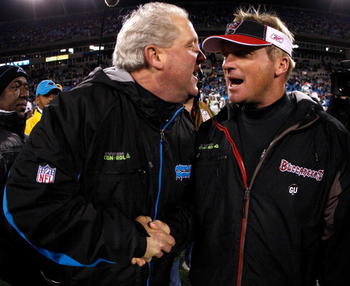 Would the Panthers be finer with Gruden in Carolina? It would seem that there are similarities in coaching styles with Fox and Gruden.
But sometimes a change and the spark that seems to erupt from Coach Gruden would put the bite back in the Panthers.
Also, would returning to the NFC South and playing the Bucs twice a year be so appealing that he could not refuse?
Waving Goodbye?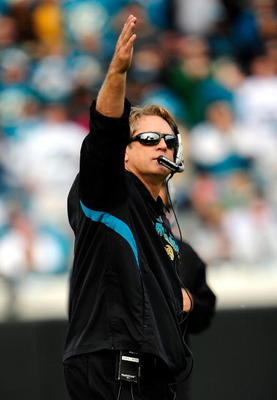 Will Monday be black, or will Jack be back? Coach Del Rio kept his team close and in contention almost until the end, but will the weak finish finish his coaching stay in Jacksonville?
Jacksonville or Bills for Bill?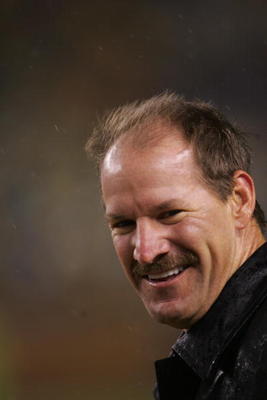 Which would thrill Bill——being a Bill or being in Jacksonville?
It would seem that Coach Cowher has a number of options, and it seems sure both teams would improve with his spark and leadership.
How would T.O. respond to a coach with a firm hand and who seems to like to run first?
Is Jacksonville more appealing because of its location and its greater amount of talent?
Keep Reading