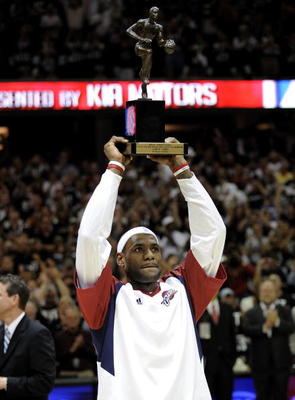 I recently read a book called "The Book Of Basketball", written by Bill Simmons. (Anyone who ever goes on ESPN.com will know him as the Sports Guy, almost a freak of nature who knows everything there is to know about the NBA)
Anyways, though a small portion of it, Simmons incorporates the MVP candidacy in his book.
He explains why it's important, but also the many faults in the voting. He takes us through the history of it, and how he decides on an MVP.
Here is how he would do it:
First and foremost, he would ask himself and then ponder on these questions:
1.If you replaced each MVP candidate with a decent player at his position for the entire season, what would be the hypothetical effect on his team's record?
2. In a giant pickup game with ever NBA player available and two knowledgeable fans forced to pick five man-teams, with their lives depending on the games outcome, who would be the first player picked based on how everyone played that season?
3. If you have an MVP pick, and you're telling your friend, but he has a different fan, will he still understand where you're coming from with your pick?
4. Ten years from now, when you're looking back at this year, who will you remember?
If you have any disagreements or agreements, please do comment.
MVP--Question One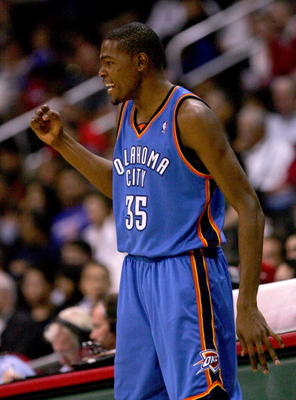 For the MVP, we will proceed and ask ourselves all the questions.
First off, if we replaced all the candidates with a mediocre player for their position, which team would get hurt the most?
Take a giant look at the league. Sure, you have your top dogs in the Lakers, Cavs, Magic, Celtics and the Spurs. But you also have a lot of decent teams trying to pull themselves into the realm of competition. Those teams might not have as good of a cast around them, yet somehow they're staying noticeable; like the Thunder.
Explicitly, the Thunder rely on the basis that they're a young athletic team, waist high with potential.
Implicitly, the Thunder rely on Kevin Durant.
Replace Durant with a decent but not great player, and you're left with a miserable team. Take back Durant, and you're play-off caliber.
For example of a mediocre small-forward, we'll take Josh Smith. Josh Smith is a great player, and I truthfully hold nothing against him. Yet, trade him for Durant, the Hawks are possibly the best, second best team in the L, and the Thunder are hoping for yet another number one pick.
He makes that much of a difference.
And yes, the natural pick would be Lebron, yet trading James for Smith, and, though the Cavs would be worse, they wouldn't be as bad as the Thunder. Shaq could provide his own, as would Mo Williams and the rest of the supporting players. He makes a difference, but his whole team doesn't rely on him just as much as does the Thunder with Kevin.
Now, moving on to the next slide...
MVP--Question Two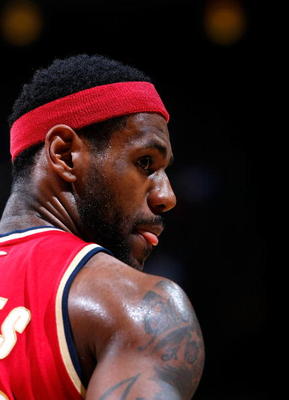 Though Durant may be the answer to question, question two presents another situation.
If there was a giant NBA pick-up game, and you had first pick, who would that pick be?
Basically, it asks you who the alpha dog in the league...
For me, this question isn't worth half as much trouble as the first in figuring out who the answer goes to.
You take the best scorer in the league, a great rebounder and defender, and a good leader.
You take Lebron.
Honestly, I would trust Lebron more than anyone else to go out and win that game, and all my confidence would be in him more than any one else.
Honorable mention would be Bryant, but I'd be somewhat nervous that either he'd go cold, or maybe a bit of turbulence would occur between him and a team-mate.
No other players in the NBA would be able to take over a pick-up game more than these two, and none more than Lebron.
We now turn to question three...
MVP--Question Three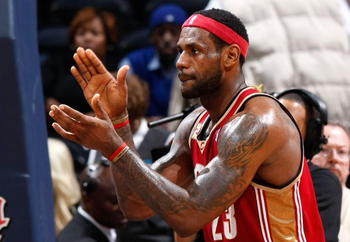 "Yeah--well, for me it's Howard. He's my MVP..."
"What?! Are you out of your frickin' mind?! Howard?? No way!"
This conversation occurred with me just last year. After revealing my pick (Howard) to a friend he though I had gone crazy. In my defense, I felt like he almost single handedly carried the team all the way to the finals. In his defense, he averaged not many points, didn't take it seriously enough, and had no post game.
If you're friend can always see where you're coming from with your pick, then it's evidently not a terrible one.
And what player can be approved by from everyone?
Lebron James.
Though I mentioned him as the answer in the former slide, Lebron deserves his place here as well.
No one would say the James shouldn't get consideration for candidate. Though not everyone would uniquely pick him, most people would be in a somewhat state of approval.
MVP--Question Four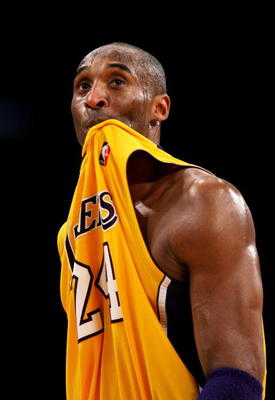 This question asks us who we will specifically remember from this season in the League. Obviously, we'll remember Arenas for his idiotic ways, or Yao for possibly ending his career, but we're going to try to remember the individual players for their accomplishments.
When I'm looking back at this season, which I actually probably won't, in ten years, who exactly would I think of?
First off, I'd think of Kobe leading the Lakers to the top of the league and becoming a team-mate.
Then I'd think of Durant marking his place in star-dome, and leading the Thunder into becoming a relevant team.
But, with the way Kobe and the Lakers have been playing so far, it is probably he who I will first remember. If the Lakers eventually win the championship (which they will) we will remember the feat even more.
With all due respect to Durant, it is Kobe who will be remembered side by side with the 09-10 season.
My MVP Candidate...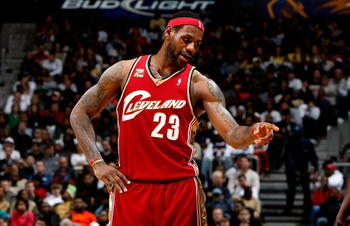 So Durant is the most important and significant player to his team. He ultimately fills the biggest void.
Lebron is the alpha dog and, in due course, the most understandable candidate for MVP in the league.
Kobe Bryant, not to be ignored, is the player who will be remembered the most from this season.
Winning two of four, Lebron is this year's MVP, winning it in two consecutive years
If you have disagreements, comment.
Keep Reading