The Five Biggest Surprises of the 2009 NFL Season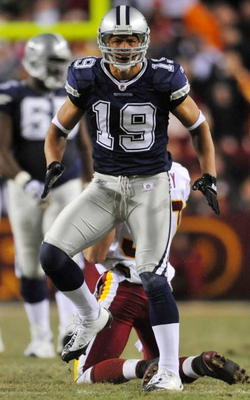 With the 2009 NFL regular season ending, I have composed a list of the five biggest surprises this season - both positive and negative.
There were certainly more than five surprises this season, I simply selected the five that I thought stood out the most. Let me know what you think. It has been a tremendous regular season and I look forward to what the playoffs have in store.
Cincinatti Bengals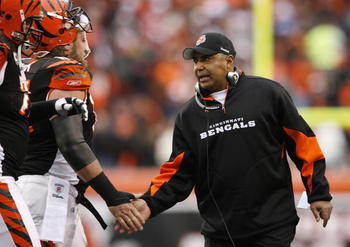 This team was 4-11 last season and one of the worst in the NFL. A year later they are AFC North division champions.
How? Carson Palmer stayed healthy throughout the season, Chad Ochocinco returned to his old self, and the defense proved to be one of the stoutest in the league. They could have succumbed to heartbreak this season, but they persevered and are now heading to the playoffs.
Sidney Rice, Wide Receiver, Minnesota Vikings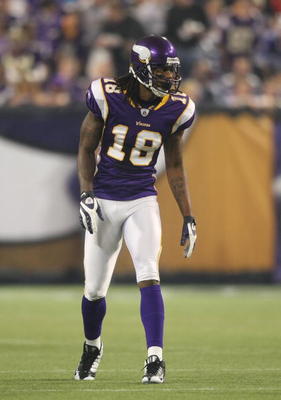 What a difference Brett Favre can make, especially for Sidney Rice this season. Rice is fourth in the NFL in receiving yards and added eight touchdowns in his '09 campaign. He quickly turned into Favre's go-to-guy and wasted no time in making a name for himself. This "overachiever" is headed to his first Pro Bowl.
Tennesse Titans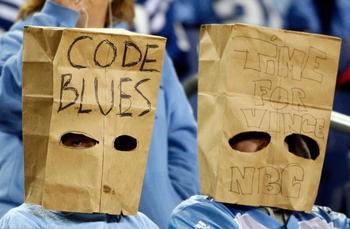 From 13-3 and home-field advantage in '08 to an 0-6 start in '09, their struggles go way beyond the loss of Albert Haynesworth. A secondary that was one of the league's best last season suddenly turned into one of the league's worst this season.
Chris Johnson did his part to try and save this team, and they did fight back the second half of the season. However, they gathered a net total of 141 points in '08 compared to their net total of -52 this season—with their week 17 game yet to be played, a difference of 191 points. Wow.
Ray Rice, Running Back, Balitmore Ravens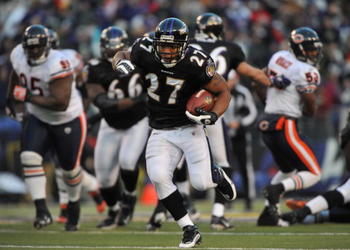 Ray Rice was merely a blimp on the NFL radar last season. He was even third on the Ravens depth chart behind Willis McGahee and LeRon McClain. That all changed in '09 as Rice worked his tail off in the offseason and wasted no time becoming the Ravens workhorse.
He amassed close to 2,000 yards from scrimmage this season compared to his 700+ all purpose yards last season. Rice also added eight scores all while leading the Ravens to a playoff berth.
Miles Austin, Wide Receiver, Dallas Cowboys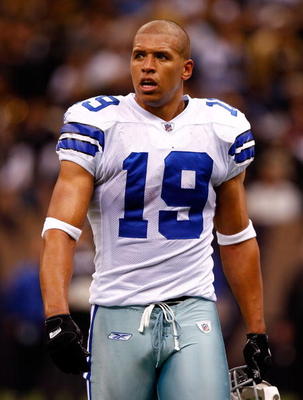 Not a lot of people had heard of Austin at the beginning of the season, and now he is one of the best receivers in the league and headed to his first Pro Bowl.
He replaced Roy Williams as the Cowboys No. 1 wide out on his way to being third in the league in receiving yards while adding 11 scores. No-name to Pro Bowl...not bad.
Keep Reading